Meet Inspiration In Bermuda
February 28, 2018
From turquoise water and pink-sand beaches to historic shipwrecks and mysterious caves, in Bermuda, inspiration comes naturally. Let the mystery, beauty and culture of our island make your clients' meetings unforgettable.
Inspiration is Close By
A 21-square-mile island in the Atlantic Ocean, Bermuda is ideally situated with daily 90-minute non-stop flights from NYC, 3-hour flights from most major U.S. East Coast cities and Toronto. And easy access isn't the only thing that puts Bermuda within reach. Meetings here are U.S. tax deductible and all food and beverage expenditures are tax-free. 
Motivation is No Mystery
If your clients are looking for thrills outside the boardroom – from cliff jumping to sailing – they won't have to look far out here. With a wide array of water sports, winding trails and world-famous beaches, adventure is at home in Bermuda. They'll also find more golf courses per capita than anywhere else in the world. Lovers of art and history will find 400 years' worth of cultural riches to explore. And foodies will find plenty of culinary creations to please their palette, including traditional Bermudian favourites with British, African, Portuguese and Native American flavours.
Innovation Meets Sophistication
It's possible to touch down in Bermuda in the morning or afternoon and hold a meeting or event the same day. Hotels and elegant cottage colonies offer a broad range of fully equipped meeting and conference facilities. And with award-winning accommodations and personalised service, Bermuda can offer an experience that's tailored to any business. Looking for a unique site for a memorable gathering? There are plenty to choose from: Historic beachside forts, sophisticated art galleries, or even an exclusive voyage aboard the Spirit of Bermuda, a traditional Bermuda sloop.
Discover a destination where energy and excitement meets age-old mystery, and where meetings are elevated well above the rest. Learn more about Bermuda meetings at GoToBermuda.com/Meetings.
NoImage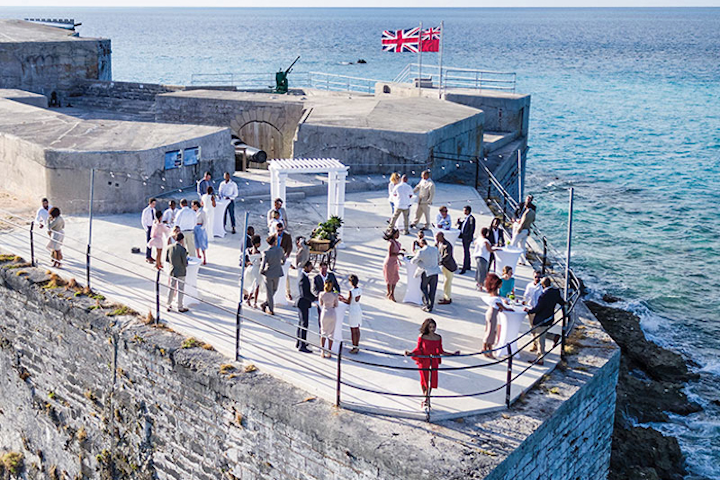 Image Credit: Bermuda Tourism