4 Major Tipping Points in the International Meetings Industry
In honor of Global Meetings Industry Day, IMEX Group C.E.O. Carina Bauer reflects on how the industry has changed.
April 12, 2018
Carina Bauer has been the C.E.O. of IMEX—a worldwide exhibition for incentive travel, meetings, and events—since 2001. In that time she's seen the global meetings industry evolve through new technology, increased globalization, and other major changes.
In a press release about Global Meetings Industry Day, observed today, Bauer shared the four major tipping points that have transformed the industry over the last decade.
1. Globalization
"Not long ago news headlines were dominated by talk of BRICS [an acronym for an association of five emerging national economies: Brazil, Russia, India, China, and South Africa], and before that the big talking point was 'the waking of the tiger' as many Asian countries and especially China started to bring their full buying power and influence to the global marketplace," explains Bauer. "Now that we're all operating in a more integrated market, buyers and sellers are faced with more innovation and more choice—but also more competition and more complexity."
Bauer notes that exhibitors from more than 150 countries will be attending IMEX in Frankfurt next month, including increased attendance from Africa, the Middle East, and Central America. 
2. The Emergence of Innovation Hubs
Bauer says that an increasing amount of cities and regions have deliberately leveraged their local economies and become known as knowledge or innovation hubs. "When cities, policymakers, and local government leaders work together to drive economic value through increased jobs, intellectual capital, and infrastructure investment, it's a win-win for the meetings industry," she says. "And increasingly it's been the local meetings industry businesses or partners who've kick-started that effort."
[PULLQUOTE]
3. Technology
Bauer also cites the rise of mobile technology and the Internet as another tipping point in the meetings industry. "In a very short period, we went from wondering if face-to-face connections would be suffocated by a world in which 'everything is online,' to realizing that humans not only need but also want to meet face to face," she says.
"In many ways the rise of the web and mobile technologies has ignited a new appreciation of what makes us human," Bauer adds. "Meetings and events are the ultimate expression of a human desire for shared experience; one that's rooted in a single, distinct behavior—gathering together in one place at one time."
4. The TED Factor
Finally, Bauer discusses how the TED conference format has changed how information and education is delivered at events, noting how several aspects of IMEX events—including Smart Monday at IMEX America and EduMonday at IMEX Frankfurt—have been shaped and inspired by the TED model.
"Now, events such as South by Southwest in Austin, the Me Convention in Frankfurt, and C2 in Montreal demonstrate how event business models are being transformed before our very eyes," she says.
IMEX Frankfurt will take place May 15 to 17 at Messe Frankfurt, while IMEX America will be held October 16 to 18 at the Sands Expo and Convention Center in Las Vegas.
For more on Global Meetings Industry Day, follow the hashtag #GMID18. Events in recognition of the day include:
See a full list of events across the globe here.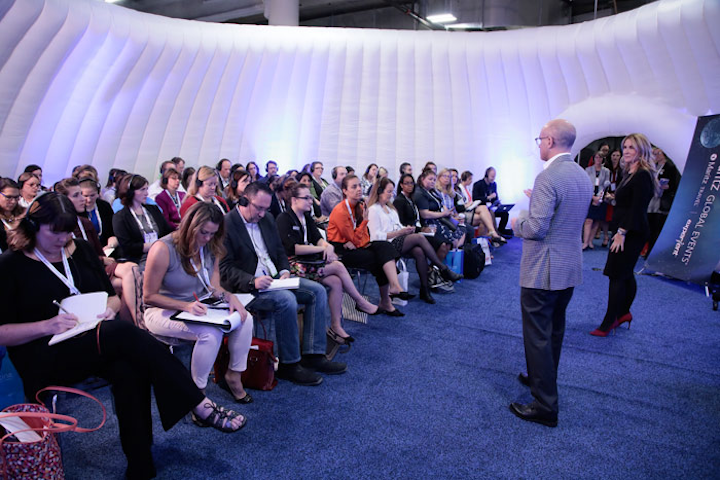 Photo: Courtesy of IMEX America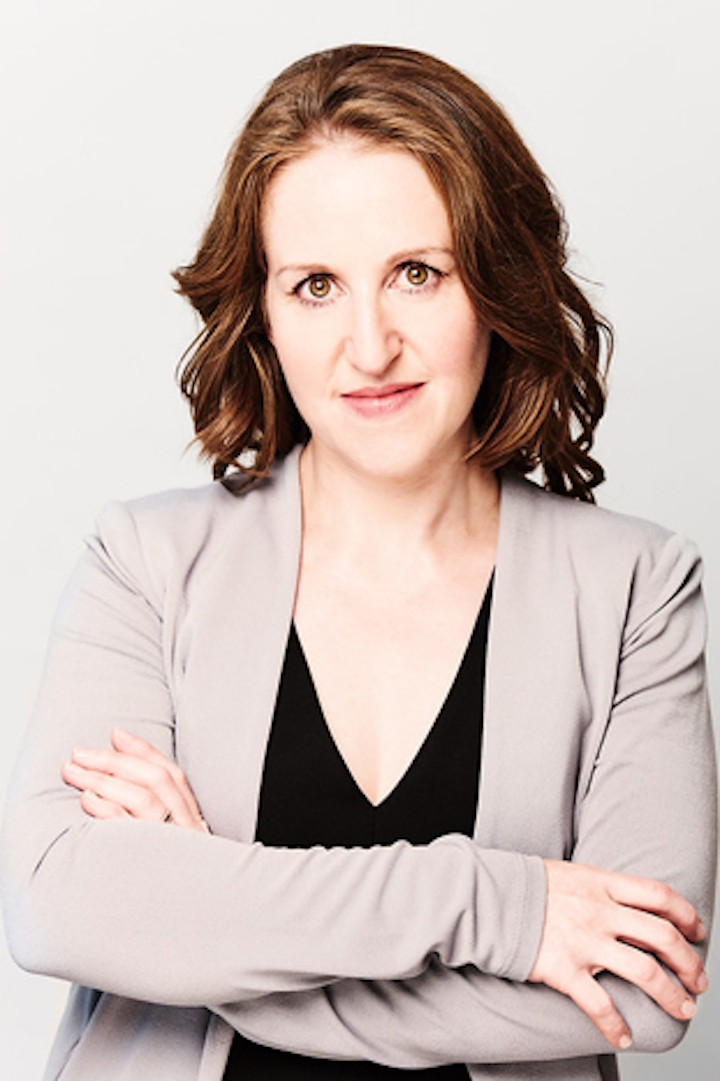 Photo: David Myers
Featured Venues/Suppliers: