This Week in Los Angeles: Kevin Smith's Pop-Up Restaurant, Coachella's Behind-the-Scenes Doc, 'American Idol' Goes Virtual, and More
West Coast editor Claire Hoffman covers the week's biggest event news.
April 16, 2020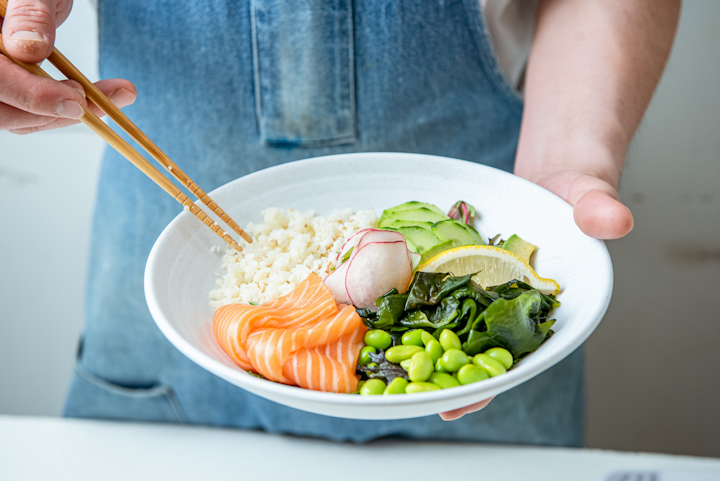 Photo: Skinny Fish
LOS ANGELES—Welcome to BizBash's Los Angeles-based column, where West Coast editor Claire Hoffman covers the week's biggest local news. Got a tip? Get in touch!
Moves and Milestones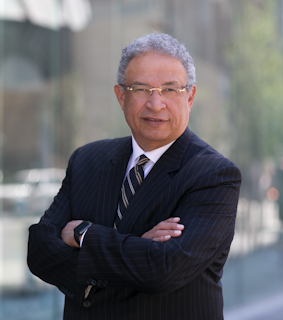 Ernest Wooden, Jr.Photo: Courtesy of Los Angeles TourismErnest Wooden Jr., president and CEO of the Los Angeles Tourism & Convention Board, will retire on June 30. Since joining the board in 2013, Wooden has helped support 534,000 jobs in L.A.'s $37 billion tourism industry. Earlier in his career, Wooden served as executive vice president of global brands for Hilton. L.A. Tourism's current chief operating officer, Adam Burke, will be named interim CEO. 
In Case You Missed It
Need some inspiration? This week, BizBash brought you 24 clever ideas from recent entertainment premieres and promotions in Los Angeles and beyond—including an interactive pop-up for the late, great Schitt's Creek. 
Our coverage of the COVID-19 pandemic also continued. We rounded up 15 new ideas for virtual ice breakers and teambuilding activities, learned how a variety of event profs are adjusting their contracts, discovered how unemployed hospitality workers are getting gigs at hospitals, and more. Find all of our related coverage at bizbash.com/coronavirus.
Spotlight On
Kevin Smith has launched a delivery-only pop-up restaurant inspired by Mooby's, the fictional fast-food chain from his films Dogma, Clerks II, and Jay and Silent Bob. The filmmaker is working with the team behind the popular Saved by the Max, Good Burger, and Breaking Bad pop-ups, and will feature exclusive items created by local chef Royce Burke. (Think: "Mooby's Messy Lasagna Sandwich" and "Hater Totz.") Delivery via Postmates will be available throughout L.A. from April 19 to April 25, and proceeds will benefit No Us Without You, which provides food to undocumented restaurant workers during the pandemic.
"Ever since I put my first Mooby's in my fourth film Dogma, I've always dreamed of taking the fictional food eatery into the real world," Smith told Deadline. "Now, the team behind Saved by the Max is making that dream a reality, complete with the money raised going to benefit No Us Without You. And then, maybe one day when this pandemic passes, we'll open the doors on an actual pop-up Mooby's for real!"
Bonus: Read our interview with the Saved by the Max team.
In the News
Los Angeles concerts, sporting events, and other large-scale gatherings may not return until 2021—though the city has yet to define what constitutes a large event. The Los Angeles Times: "Mayor Eric Garcetti raised the issue during his weekly briefing Monday with a group of high-level staff from several departments, including Fire Chief Ralph Terrazas. ... [Garcetti spokesman] Comisar said the mayor doesn't have a timeline for Los Angeles to begin resuming large-scale events."
American Idol, which typically films in front of a live studio audience in Hollywood, will move forward with virtual shows. The Hollywood Reporter: "The live rounds will begin April 26 on ABC with the top 20 contestants. [Ryan] Seacrest will host from his home in Los Angeles, and judges Katy Perry, Lionel Richie, and Luke Bryan and in-house mentor Bobby Bones will also conference in remotely. The contestants will also perform from their homes."
Pivot of the Week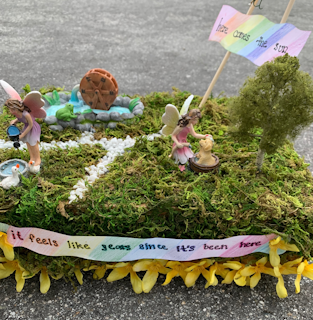 For the virtual Rosebud Parade, childen are encouraged to create their own "floats" from materials in their homes.Photo: Courtesy of Tournament of the Roses
Pasadena's iconic Tournament of Roses is planning a virtual parade featuring floats homemade by kids. Participants are encouraged to create floats from materials around the house—think recycled newspaper, leaves, action figure toys—and then send a video and description to the Tournament of Roses team by May 11. The family-friendly "Rosebud Parade" will then take place on Facebook Live on May 28. 
Venue Buzz
In an effort to help out-of-work bar and restaurant employees, The Best Drink Ever blog has teamed up with the Los Angeles chapter of the United States Bartenders Guild and nonprofit Art Beyond the Glass. The result: The Hospitality Life, which streams daily content from its Facebook page including craft cocktail classes, virtual happy hours, and live conversations. Viewers are encouraged to donate. "The main goal is to bring awareness to the plight of out-of-work hospitality employees," said Eliott Montero, a representative for the USBG, in a statement. "The Hospitality Life is working to raise and disperse funds to the tens of thousands of hourly employees—dishwashers, servers, bartenders, hosts—so they can sustain themselves until it's safe to return to work."  
The Pasadena Convention Center, the Pasadena Civic Auditorium, and caterer Centerplate have teamed up to prepare, deliver, and distribute more than 3,000 healthy meals for students of the Pasadena Unified School District. 
Overheard
"[Pride] is a movement more than it's a party. And a movement can happen anytime a year, not just in June. ... We can celebrate Pride right now in whatever capacity we want."
—L.A. Pride producer Jeff Consoletti of JJLA, chatting with The Advocate about the beloved festival's postponement, ways he's seen the event industry pull together, whether he's considering a virtual version, and more. 
On the Scene
Coachella's 20 Years in the Desert documentary is now streaming free on YouTube. The hour-and-45-minute film showcases never-before-seen footage, exclusive interviews, and more from the Goldenvoice-produced music and art festival, which has been postponed to October. (Bonus: Don't miss BizBash's recent look back at some of our favorite brand activations through the years.)
What's Next
The inaugural 320 Festival—a new event from Vans Warped Tour founder Kevin Lyman and 320 Changes Direction's Talinda Bennington—is shifting to virtual. Previously planned for L.A. Live, the free, mental health-focused online festival takes place May 8 to 10, and will feature educational sessions on coping with trauma, living with addiction, mental health in the workplace, and more; there will also be performances from Art Alexakis of Everclear, Frank Zummo of Sum 41, and more. Bennington created the event in honor of her husband, Linkin Park's Chester Bennington, who died by suicide in 2017.
The Los Angeles Latino Film Festival is also moving online with LALIFF Connect. The free, virtual festival, which takes place May 5 to 31, will allow attendees to stream feature films and shorts plus a variety of masterclasses and live musical performances.