New Midtown Meeting Venue to Offer Three Floors of Flexible Space
May 30, 2012
This summer, Midtown will become home to Offsite, a new venue for corporate meetings and events. Slated to open mid-July, the 4,200-square-foot multipurpose facility will offer three floors of modern space marked by a minimalist color palette of white, black, and gray, with pops of color provided by the lighting, furnishings, carpeting, and wallpaper.
The main floor, which will be outfitted for more casual gatherings with lounge-like configurations of furniture and curtained room dividers, will seat as many as 60 or hold 150 for receptions. Formal discussions can take place on the mezzanine, a 30-seat conference room overlooking the main space. The lower level will have an open plan set up that can be used for training, brainstorming sessions, or intimate receptions; the section will seat 25 classroom style.
Designed with business professionals in mind, Offsite will be set up with tech equipment, including an audiovisual and conferencing system with multi-screen synced projections on five LED monitors, a digital smart board, and live camera feed capabilities. Other amenities will include floor-to-ceiling whiteboard walls and a 50-foot wall with product display shelving suitable for internal, client-facing product launches or other press events.
Located near Grand Central Terminal, Penn Station, and the Port Authority bus terminal, the facility will also be equipped with three kitchenettes, five private restrooms, and on-call staff.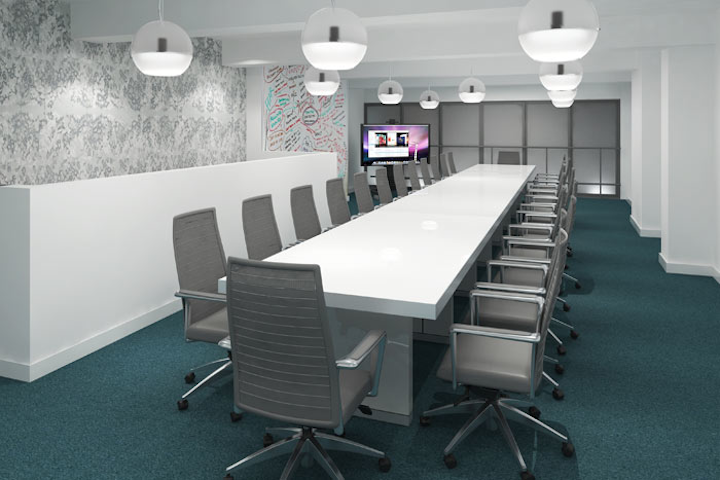 Rendering: Courtesy of Offsite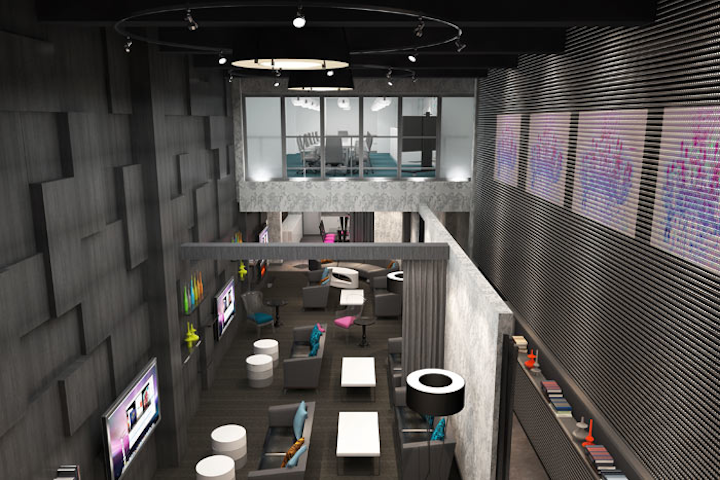 Rendering: Courtesy of Offsite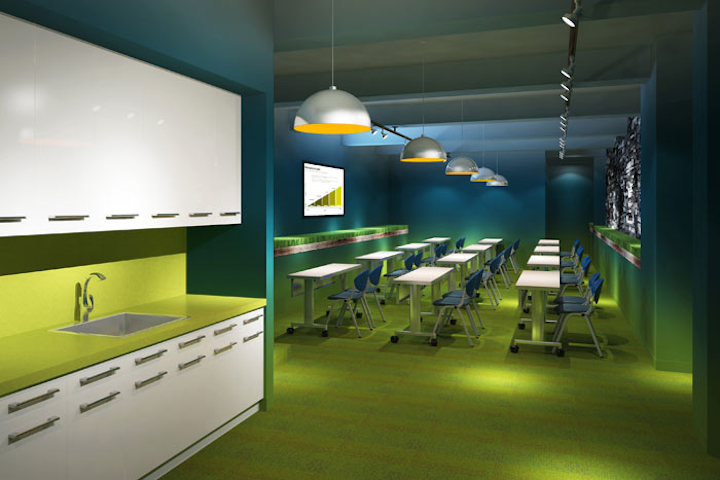 Rendering: Courtesy of Offsite
Featured Venues/Suppliers: