Disney Turns Hollywood Into Hawaii for 'Moana' Premiere
Moana's world premiere screening in Hollywood featured Polynesian dancers, on-theme decor, and giveaways.
December 7, 2016
The world premiere of Disney's Moana, part of the lineup of the A.F.I. film festival, took place at El Capitan Theatre in Hollywood on November 14—and brought a dose of the tropics to fall on the mainland. Lylle Breier—Walt Disney Studios' senior vice president for global marketing partnerships and strategic alliances, promotions, synergy and special events—helmed the event.
Dwayne "The Rock" Johnson kicked off the premiere by surprising fans at the top of the ocean-blue carpet on Hollywood Boulevard. He joined up with songwriter Lin-Manuel Miranda to sing a verse of "You're Welcome," the demigod Maui's song from the film. The pair then introduced the voice of Moana herself, native Hawaiian Auli'i Cravalho, who entertained guests with a traditional dance from her culture. Talent, filmmakers, and premiere guests then stepped onto the blue carpet and were welcomed by Polynesian dancers and musicians from Nonosina.
As they made their way down the carpet, guests were offered leis and necklaces of kukui nuts provided by Hawaiian Airlines. Pre-party festivities included additional activities, photo opportunities, and food, plus flip-flops given away by Havaianas, alongside an ocean wave sculpted out of the brand's sandals in various shades of blue. Appropriately, water came from Hawaiian Springs Water, and Maua Loa distributed macadamia nuts to guests and also incorporated them into the menu. Dole provided a D.I.Y. pineapple whip cart.
Once guests entered El Capitan, the curtain opened to reveal songwriter Opetaia Foa'i and musical group Te Vaka, joined by composer Mark Mancina on bass. The group performed songs written for the film, ending with "We Know The Way." After this finale, during which Polynesian dancers filled the aisles of the theater, the lights dimmed and guests watched the new short film from Walt Disney Animation Studios, Inner Workings, along with the featured world premiere of Moana.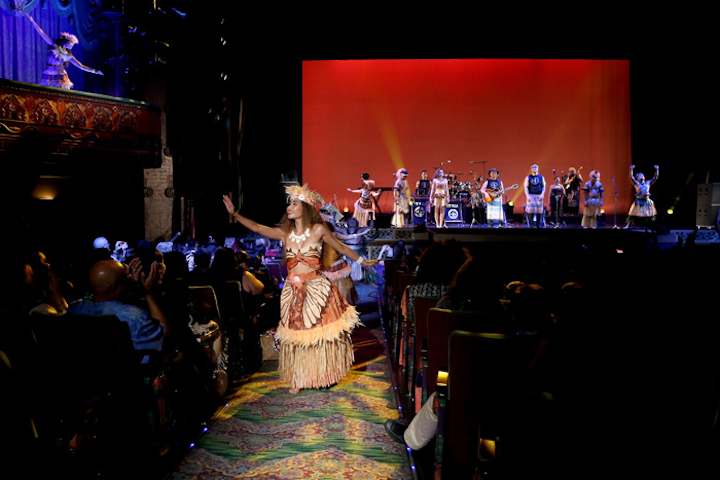 Photo: Jesse Grant/Getty Images for Disney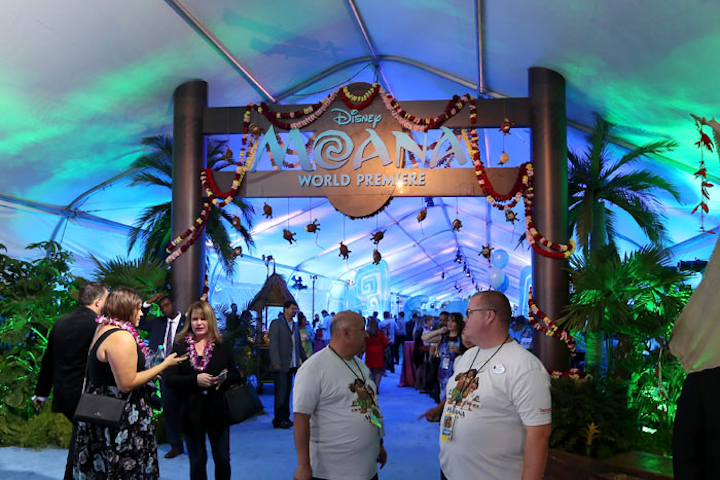 Photo: Jesse Grant/Getty Images for Disney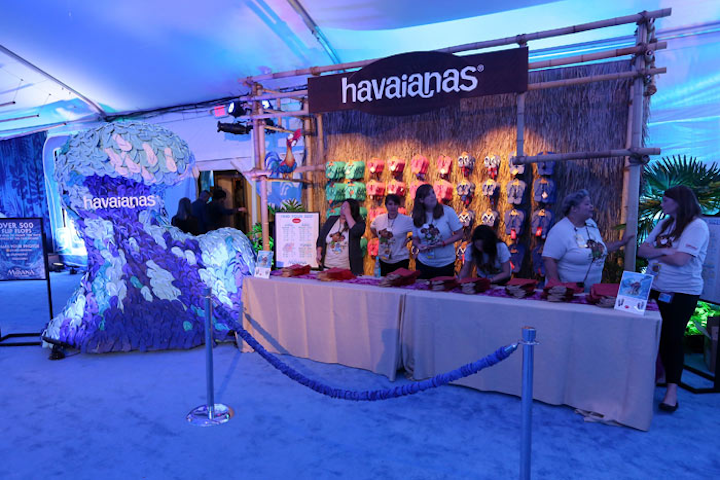 Photo: Jesse Grant/Getty Images for Disney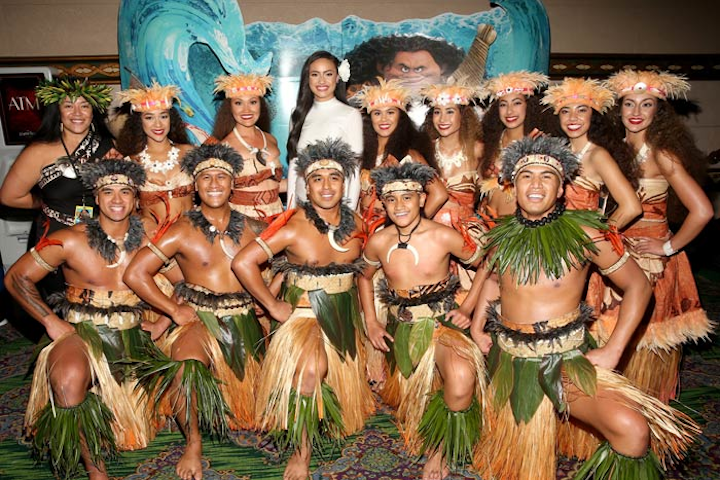 Photo: Jesse Grant/Getty Images for Disney
Photo: Alberto E. Rodriguez/Getty Images for Disney
Featured Venues/Suppliers: