How to Use Your Event App to Personalize the Attendee Experience
Millennials are driving a trend in creating connections based on personal as well as professional interests.
December 1, 2015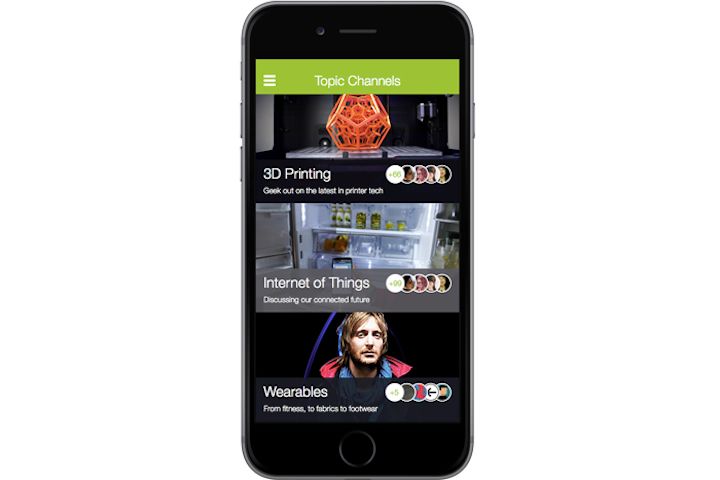 Photo: Courtesy of DoubleDutch
When meeting planners first started using mobile apps at their events, it was primarily to create a digital version of the traditional printed guide, with a focus on providing the agenda, venue map, and information about sponsors and speakers. As mobile devices became more prevalent, event apps evolved to include more complex functions, many with a focus on helping attendees network. Those original engagement features used attendees' LinkedIn profiles or self-selected tags to help them find others in similar industries and with similar professional interests. Now apps are transitioning to facilitate connections based on common personal interests, for example "foodie" or "fitness buff." It's a trend driven in part by millennials, who prefer personalized experiences and who use mobile technology in nearly everything they do.
"The whole personalization theme is increasingly important in all kinds of events, so we are definitely seeing a rise in appetite for these kinds of tools," says Jeff Epstein, senior director of market strategy for QuickMobile.
QuickMobile's app offers a tool called "Like-Minded." Planners create a short questionnaire, and the system matches attendees who choose similar answers. "You could be at an event about sustainability, but the questions could be about what kind of food do you like, what kind of wine do you like, and who's your favorite actor," Epstein says.
DoubleDutch chief marketing officer Emily He says that by helping attendees connect on a personal level, planners can extend the value of their events. "The whole point … is to have the conversation be ongoing before, during, and after the event. So it's important to go beyond the agenda to find different points of interest for people to stay in touch," she says. The DoubleDutch app allows organizers to create groups that attendees can join to discuss common interests, for example a group based on a specific type of music. In October the company also launched a function called "channels," which can be initiated by the organizer or attendees, to facilitate discussions around a specific topic or a session at an event.
"Millennials engage through their mobile and social apps. So we tell organizers to meet attendees where they are and leverage the app to engage them in new ways," He says. "And more and more people are realizing the power of organic engagement among attendees. It elevates the energy of the entire event."
Featured Venues/Suppliers: