Guest Column: How to Use Event Apps to Set Your Brand Apart
Tips on how to effectively use Facebook, Spotify, and Instagram to market events and sell tickets.
February 5, 2019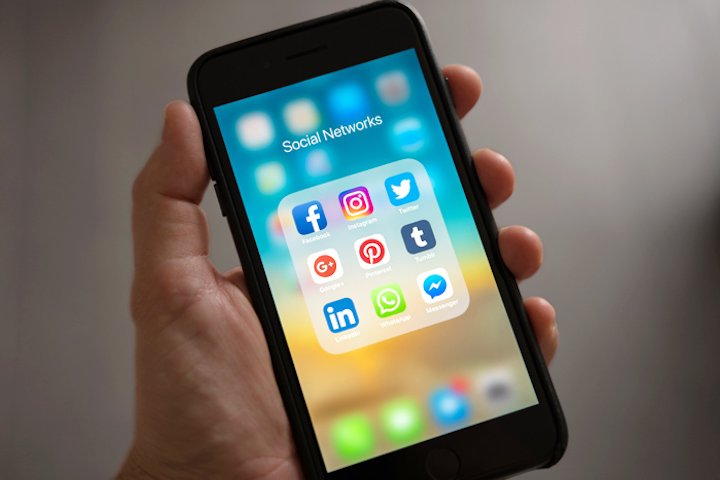 Photo: Tracy Le Blanc/Pexels
Ronnie Higgins is the content marketing manager at Eventbrite. Born and raised in New Orleans, he enjoys helping people get together—whether it's for a conference, class, or a citywide party like Mardi Gras.

In the digital age, both eventgoers and marketers have countless tools at their disposal. Attendees can find and buy tickets to events with a tap from their phones, while event marketers have countless options to connect with their customers digitally.
But the best way to connect with brand fans on their phones—and stand out from your competitors? Use the apps they love.
To get eventgoers to actually click "buy," event marketers try to make the purchase process easy. You can't ask people to leave Facebook to buy a ticket when competitors have a one-click buying process. Digital marketers trying to connect with their target audience also try to simplify the conversion process by targeting customers on their own terms.
Customers want a convenient and straightforward purchasing process. The easy solution to all this is to reach your audience and let them buy tickets on the apps they love. Use these apps to stand out from the competition:
1. Facebook: Segment your market. 
For event organizers trying to leverage an app to their advantage, Facebook is the best because of its ubiquity. It's populated by friends, family members, fans, and followers of all kinds of industries. Research by Eventbrite determined that customers are 80 percent likelier to buy a ticket via ad "retargeting" than conventional methods. With the Custom Audiences feature, people can be retargeted if they visited your Facebook page.
To link your customer information to Facebook's database, utilize Custom Audiences. With it, ads can be delivered to potential attendees who are aware of your event but just need to be reminded to sign up.
2. Spotify: Narrow in on music fans' searches. 
Like Facebook, Spotify is a go-to app in its industry that also connects its worldwide base of users to shows. But Spotify isn't just a valuable resource for building playlists and checking out new releases. It can also connect artists to their most loyal fans.
Rather than just streaming music for some background noise, listeners can click on an artist's profile and see whether the act is touring nearby. This is how music enthusiasts discover that their favorite indie bands are playing nearby and alert their entourages.
Take advantage of Spotify's recent playlist targeting feature to home in on individuals using their music preferences and their key demographic information. Instead of sending mass promotional information to every music lover on the planet, you can narrow your focus to those interested in a particular artist or genre.
3. Instagram: Provide customers a one-click buying option.
If potential eventgoers visit your Instagram page, chances are good that they're ready to buy. Simplify the customer experience by putting an easy-to-access "buy" button on your Instagram profile.
Instagram users already have an interest in the pages and influencers they follow, so your team will already be dealing with an engaged and interested audience. An easy-to-use purchasing button simplifies the customer experience and can cultivate a happier and more agreeable audience for your staff to target. Integrating a "buy" button on Instagram also allows your team to track sales and gain information that will help attract new and returning customers.
It can take years to develop a creative and captivating marketing strategy, but winning over your customers is far simpler than that. In the digital marketing world, it's about making things as simple as possible. Engaging your fan base through an app is just the way to do that.
By effectively using a variety of popular apps, you can ensure both your current customers and new prospects come flocking to your event.
Featured Venues/Suppliers: