Evian Promotes Water With Pop-Up Roller Skating Party
April 18, 2012
In conjunction with World Health Day on Saturday, April 7, bottled-water purveyor Evian came to South Florida to promote the importance of hydration—and their brand—with an outdoor roller-skating event called "Live Young, Skate On!" Held at Collins Park, adjacent to the Bass Art Museum, the free activation welcomed several hundred consumers throughout the day and was centered on the playful idea of setting the world record for the longest roller skating conga line.
"We chose to hold this event in Miami Beach because it is one of Evian's key U.S. markets," said Ruth Heronemus of MKG, who produced the event with Evian. "Plus, a roller-skating conga line in Miami Beach just seemed all too perfect."
A custom skate-rental station loaned out free four-wheelers throughout the day, along with water, plus ice cream sandwiches from Coolhaus. Activities included live performances from professional jam skaters, while DJ Jubilee set the mood with a soundtrack for skating. For the big event, celebrity host Gabrielle Union helped rally the crowd, while world-record officials from recordsetter.com were present to adjudicate the record, which was certified with a total of 197 people who traveled for 500 feet.
In addition to reaching the South Florida market, the brand also sought to promote the event throughout the country via its social networks.
"Since MKG also manages Evian's social media presence, we wanted to find a way for the whole Evian community in the U.S. to be a part of the event," Heronemus said. "We created an online sweepstakes for a pair of designer roller skates and a two-month supply of Evian. Instead of running a separate sweepstakes at the event, we leveraged our existing assets to bring our online competition offline."
Coolhaus's ice cream sandwiches came in edible wrappers with QR codes, driving attendees to the online giveaway. Meanwhile, a Miami-based artist composed chalk illustrations of various happenings throughout the event, and the production team live-tweeted pictures of each drawing and posted them on Evian's Facebook page the following morning.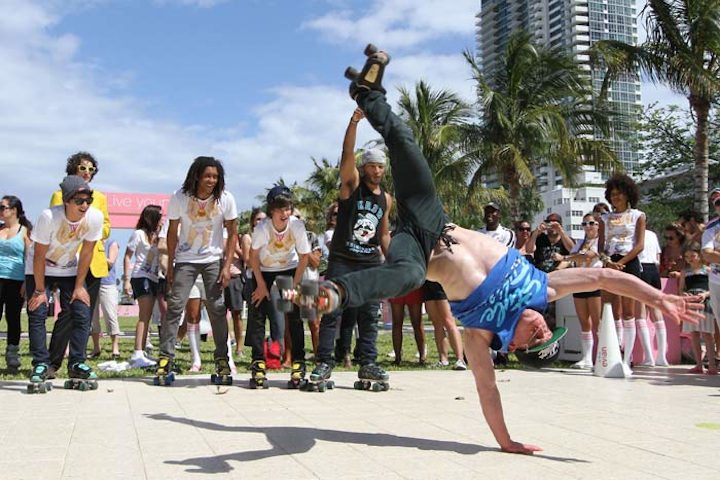 Photo: Alexander Tamargo/Getty Images for Syndicate Media Group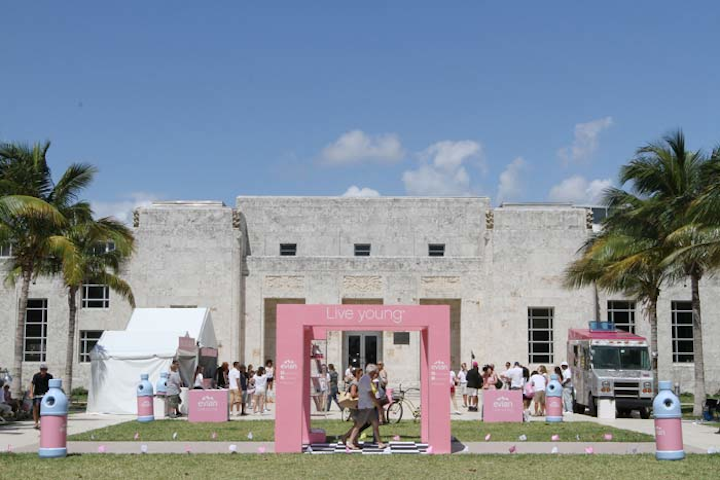 Photo: Alexander Tamargo/Getty Images for Syndicate Media Group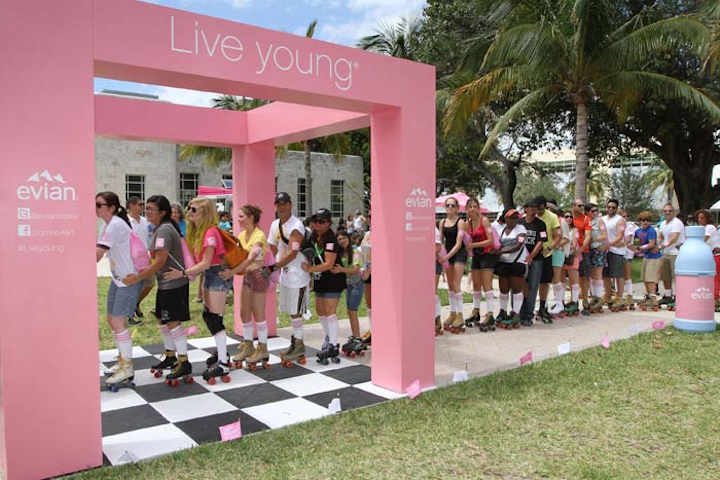 Photo: Alexander Tamargo/Getty Images for Syndicate Media Group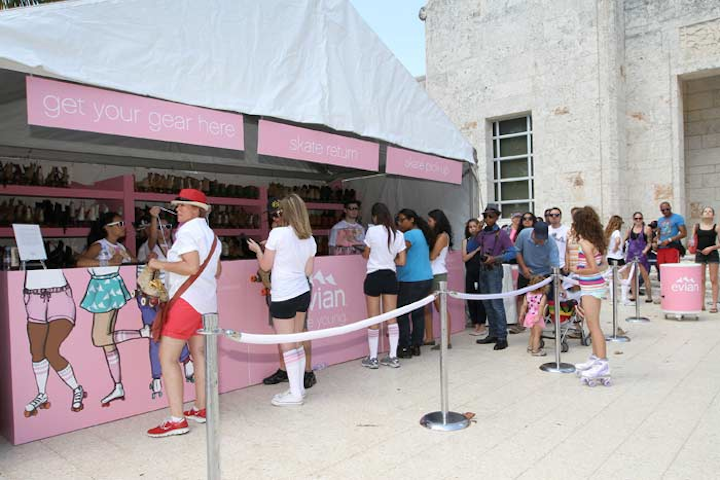 Photo: Alexander Tamargo/Getty Images for Syndicate Media Group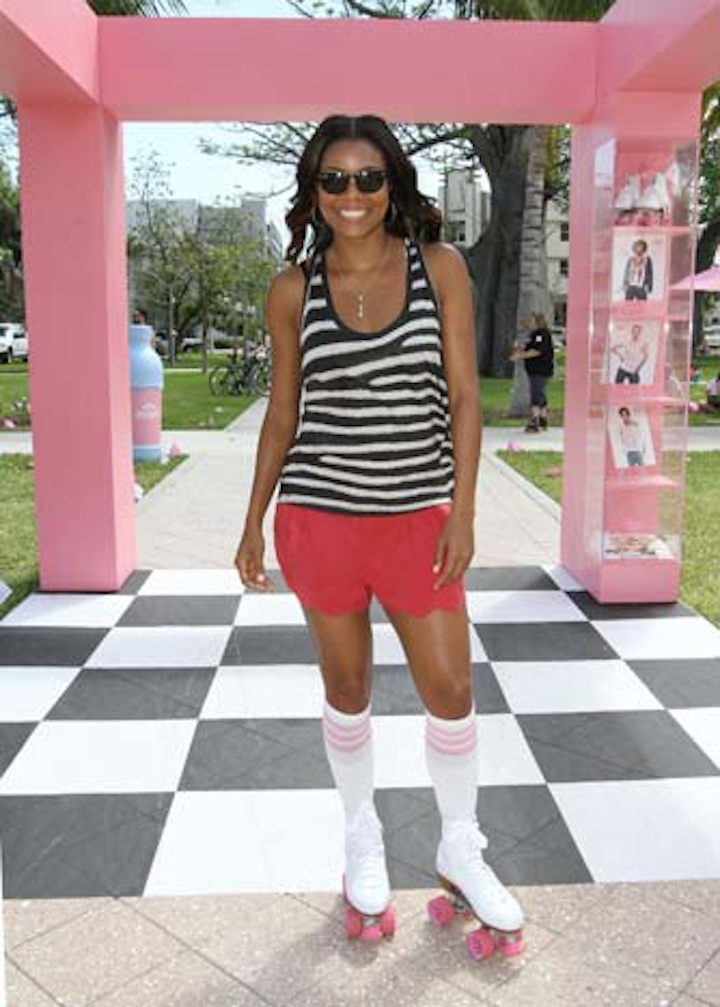 Photo: Alexander Tamargo/Getty Images for Syndicate Media Group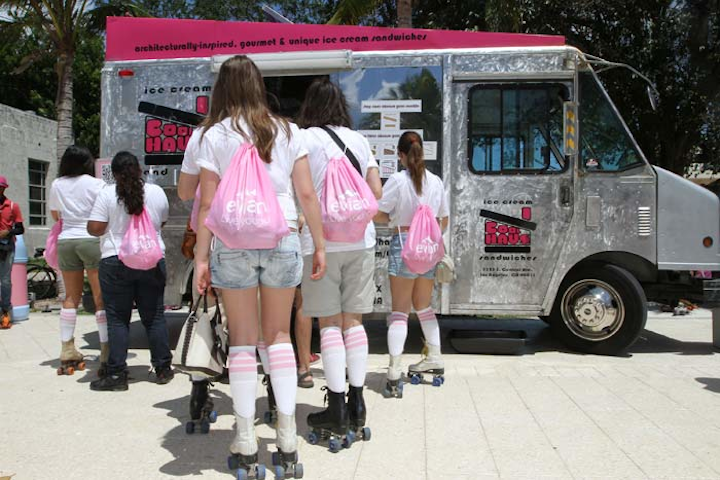 Photo: Alexander Tamargo/Getty Images for Syndicate Media Group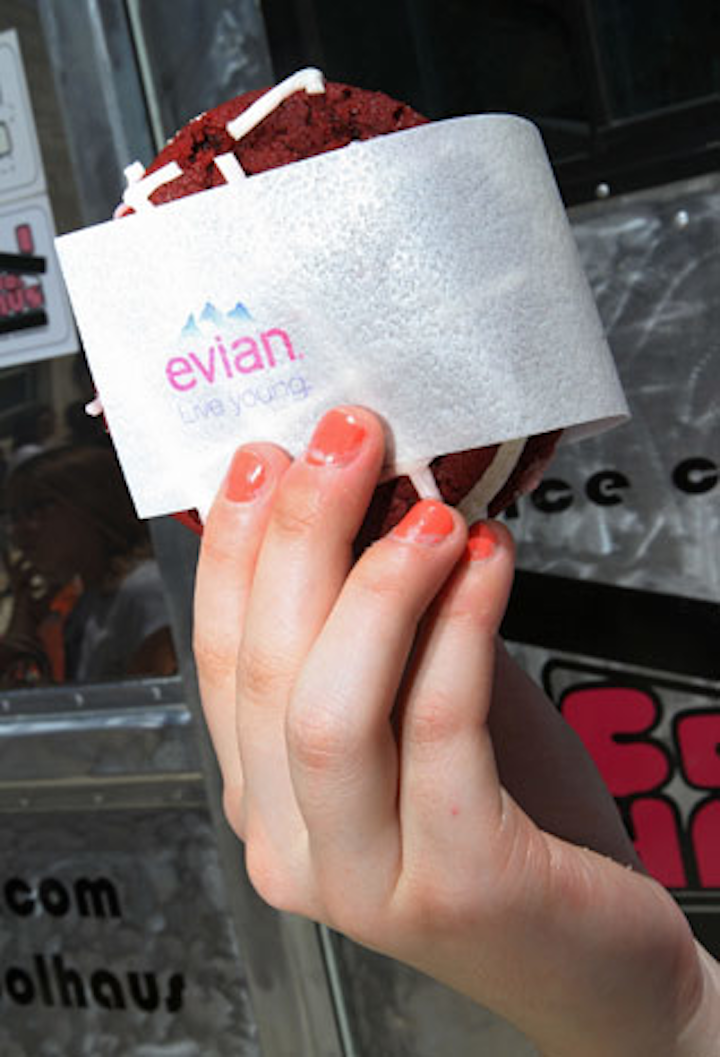 Photo: Alexander Tamargo/Getty Images for Syndicate Media Group
Featured Venues/Suppliers: