How Nissan Used 7 Social Media Tools to Engage Event Guests
March 19, 2013
Nissan took social media engagement to the extreme at this year's Geneva Motor Show, which ended a 10-day run Sunday. The automaker used Facebook, Twitter, Instagram, Google Plus, Pinterest, Vine, and Vyclone to create an innovative, interactive experience for attendees and also to share news from the show with consumers around the world. 
"Our approach is to first of all think about how we communicate via our own social media presences," said Rich Rust, social and digital engagement manager for Nissan Africa, Middle East, India, and Europe. "We typically build a calendar of content that is platform agnostic for people that don't attend the show. We want to give them a really insightful window into what happens at the event that will bring the show to life socially via our various networks. And then we wanted to create a series of experiences on site that would allow the people on stand to share the experience with their social networks."
At the show, Nissan offered 14 activation points where guests could share their experience on Facebook and Twitter. To automate the experience, Nissan provided badges embedded with R.F.I.D. tags. As guests arrived at the Nissan exhibit, the company invited them to link the badge to their Facebook and Twitter accounts. Then as they walked around they could simply swipe the badge to instantly post their activities to those networks.
"The last thing you want is to build a complex user journey," Rust said. "R.F.I.D. allows you to sign in once and then you are connected. You can take a picture, play a game, and immediately share all that. It's a seamless experience." DwinQ created the R.F.I.D. system and TBWA handled the creative.
Each of the 11 Nissan vehicle displays included sharing stations where guests could swipe their badges to share a photo of the vehicle on Facebook and Twitter. At photo booths, guests could have their picture taken in various virtual scenes, such as the front of a magazine cover alongside the Nissan Leaf or as a Nissan racing driver, and then share those photos.
"We created a series of experiences that reflect the core products and is aligned to our wider messaging, but that also creates an innovative journey so they would get something different from visiting our stand. It's very easy to say, 'Check in here and like us on Facebook,' but actually that doesn't do much for the user or much for the brand. This is a richer engagement," Rust said. The company is still gathering statistics on overall activity during the show, but Rust said during the two press days, R.F.I.D. activations reached more than three million people on Facebook.
By linking to a user's Facebook and Twitter accounts, the R.F.I.D. system also provides extensive data to the host brand. "Now we are getting everything from their level of education to marital status and other brands and musicians and restaurants that they like," said Patrick Sweeney, C.E.O. of DwinQ. The company developed a similar system for Nissan at the Paris Motor Show last fall, and Sweeney said that data showed that women who visited the automaker's exhibit shared a common interest in Rihanna. "So, for example, now Nissan can use that in crafting its next ad or in sending follow-up sponsored stories and really do a comprehensive engagement," Sweeney said. "The platform enables the person running an event to be a champion within the marketing department, because they are providing a great launchpad for social media."
To engage with people beyond the show, Nissan shared photos and content on Google Plus, Twitter, Facebook, Pinterest, and Instagram. During the two press days, Nissan produced and posted a new Vine video every hour. "These were pre-scripted and planned to bring to life key elements of the show, and to give our social communities the opportunity to gain insight into the show, without physically being on stand," Rust said. "The key with that platform is in the planning. It sounds easy to create a six-second video, but if it's not planned it can be awful."
Nissan also shared a video created with Vyclone, an app that automatically splices together video shot by as many as four different devices. "We created a two-minute version of our press conference shot by three different iPhones," Rust said. "It's about bringing the news to our community in the quickest way possible."
For Instagram and Pinterest, Rust focused on sharing photos taken by the brand's social media team to provide an authentic view of Nissan's activation. "We know how important visually rich content is to our community. So rather than providing polished press images, we wanted to take pictures that would be of interest and share them immediately," he said.
To manage the multilevel social media campaign, Rust said planning is critical. "You need to think not just about the technology but about the creative you can use to bring it to life. We create a lot of content prior to, during, and after the show," he said. "Then think through the user journey to make it as simple and easy as possible and as shareable as possible. As a brand, it's great to tell your story but you also need to be very cognizant of the people who are actually on site. I think we got a really good balance this time."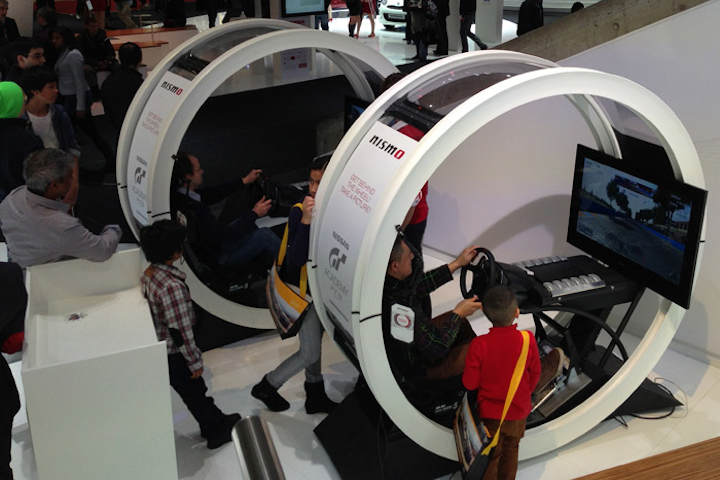 Photo: Courtesy of Nissan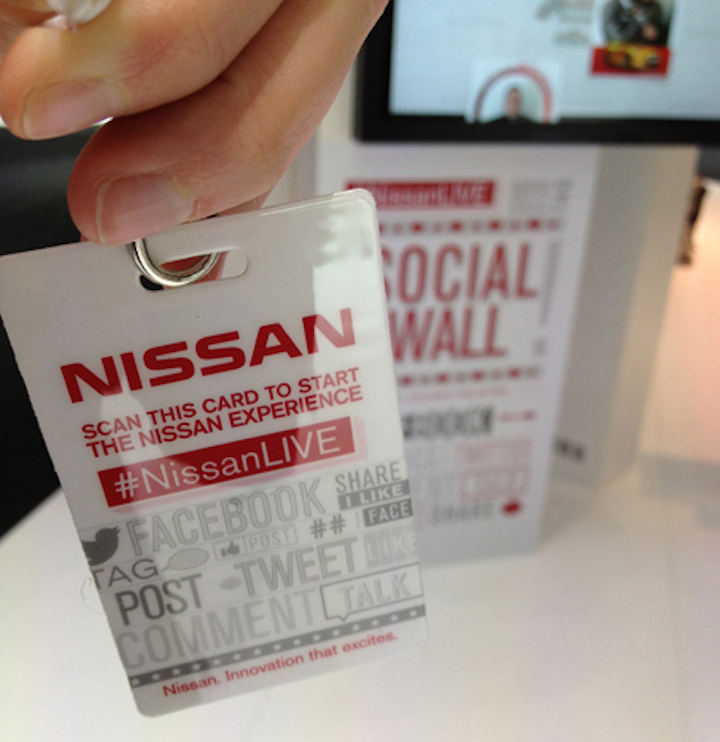 Photo: Courtesy of Nissan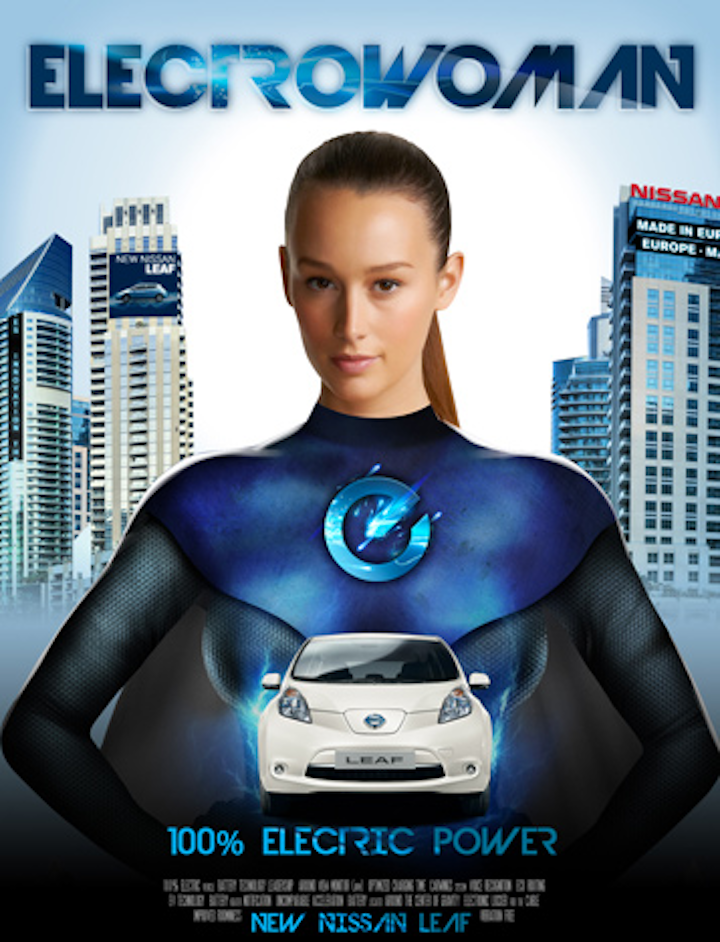 Photo: Courtesy of Nissan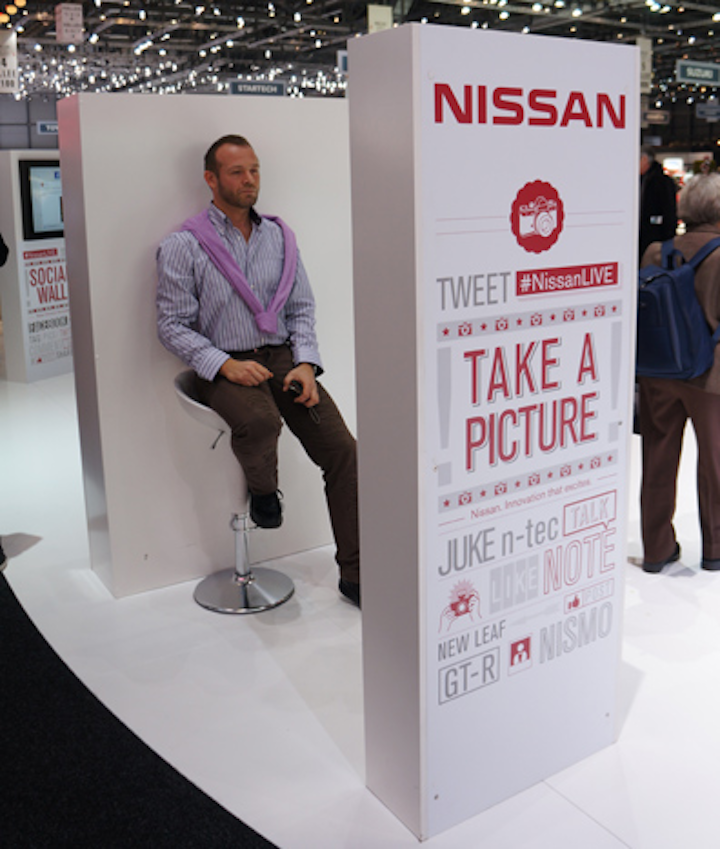 Photo: Courtesy of Nissan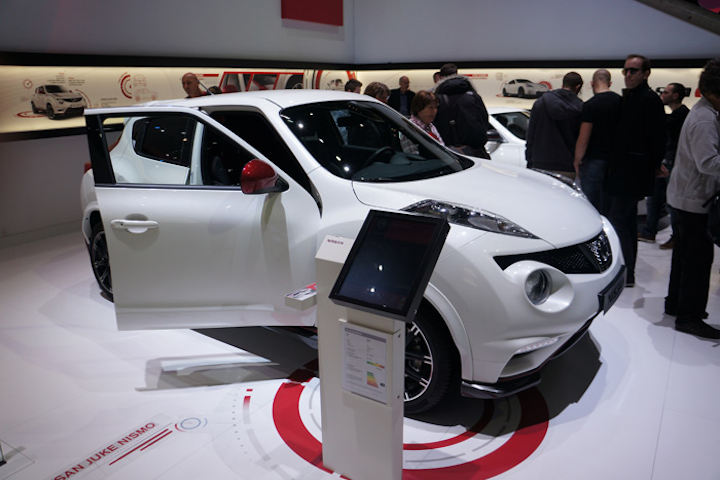 Photo: Courtesy of Nissan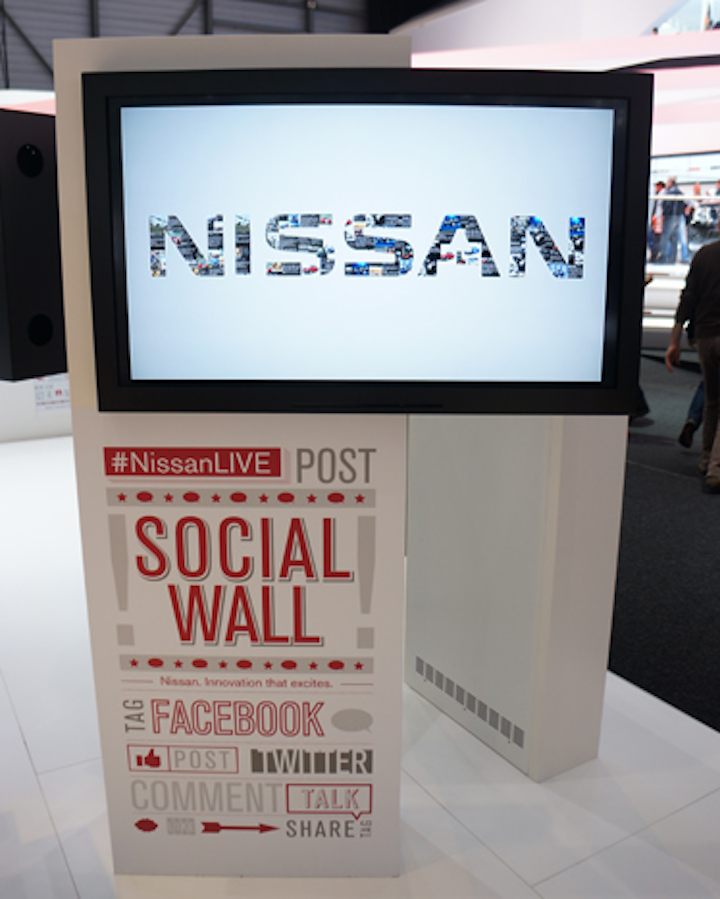 Photo: Courtesy of Nissan
Featured Venues/Suppliers: