Four Ways Beacon Technology is Revolutionizing Events
March 23, 2017
It doesn't matter whether event attendees pre-registered, engaged before an event, or know exactly which sponsors or attendees they want to meet prior to an event, shortcomings still exist. iBeacon was created to fill in the gaps so that 2017 is truly the year for event growth, engagement, and excitement.
What is Beacon Technology?
Beacons are devices equipped with Bluetooth Low Energy (BLE) that constantly broadcast data to any device listening nearby. Taking on a passive role, Beacons can communicate with phones or smart devices to connect, inform, and entice event attendees. While iBeacon is an exclusive technology of Apple, Beacon technology is available for any BLE-enabled device, including Android-based devices.
Beacon Technology Uses
Beacon technology provides numerous opportunities for events, venues, and exhibitors/sponsors as well as event attendees to enhance experiences. Beacon technology is an expanding engagement opportunity that allows for proximity marketing capabilities, instant check-ins, and navigation.
1. CE Credit Automation
Large medical events provide an opportunity for doctors and others to earn continuing education credits. However, these events require event professionals to keep track of when an attendee is present and also when attendees depart. The advancement of beacon technology has made it so event professionals are now able to automatically keep track of attendance, including sign-in, sign-out, and the length of time an attendee was present.
2. Registration Check In
Speaking of automating check in, an additional feature of Beacon technology is registration capabilities for any event. When an attendee pre-registers and enables Beacon technology on their smart device,  onsite registration can go from long lines and waiting periods to easy in-and-out experiences.
3. Proximity Marketing 
An ideal way to increase ROI, Beacon technology allows venues and events—including their sponsors, exhibitors, and nearby retailers—to attract and entice event attendees. Whether promoting a deal or showcasing an opportunity, when event attendees are nearby a specific venue or exhibitor beacon, prompt notifications can be sent. 
This usage of Beacon technology helps collect leads and keep attendees nearby and engaged. 
4. Indoor Wayfinding
Perhaps one of the most useful benefits of beacon technology is that it has the capability to help attendees navigate from point A to point B. AppAtlas, powered by the mobile event app provider MeetingPlay, recently launched indoor wayfinding throughout the Gaylord Conference Center and Hotels. By downloading an app, venue guests can easily navigate throughout these mega complexes with turn-by-turn directions right from their mobile or smart devices.
In Conclusion
Technology is constantly changing the event industry. Mobile event apps have replaced paper agendas and events today are much more focused on interaction and engagement. There is also an increased expectation on event attendees and professionals to defend their spending. Beacon technology helps solve this by providing an enhanced experience for attendees while also building opportunities for event professionals to increase ROI and lead generation.
Author Byline: 
Joe Schwinger is the CEO of MeetingPlay, an event tech company that helps event professionals drive engagement and interaction through their customizable, mobile event apps.
Check out MeetingPlay.com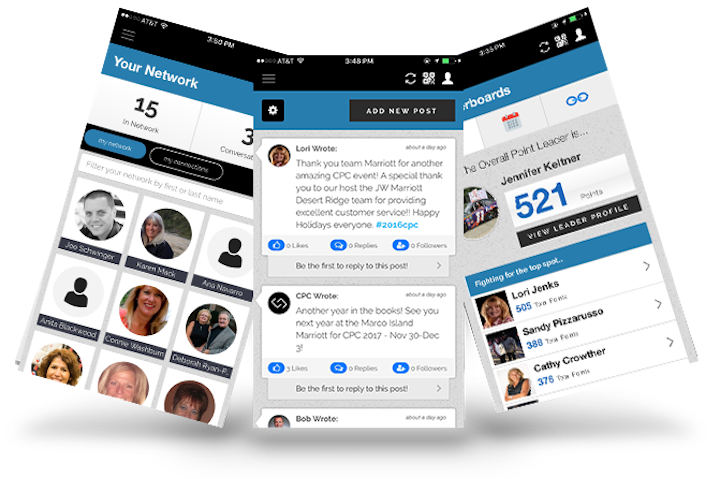 Photo courtesy of MeetingPlay.com