Event Technology Special Report: During the Event
Create a more personalized, responsive, and immersive experience for your guests from the moment they walk through the door.
January 9, 2018
Artificial intelligence is creating a variety of valuable solutions for events. One of the most common applications is for a chatbot, such as Sciensio's Concierge Eventbot, which serves as 24/7 on-demand customer service for attendees. Guests can ask the bot questions via text, Facebook Messenger, or through an app, and receive an instant response based on content provided by the event host. Users can also access a menu of all of the information available through the bot.
Common content for an event bot would be agendas, speaker bios, venue and parking maps, and sponsor information. In addition to answering questions around the clock, bots also provide an easy way for guests to alert event staff about problems, such as a meeting room that is too warm. Chatbots are also taking form as holograms. VNTANA and Satisfi Labs have developed an artificial intelligence hologram that can listen to guests' questions and provide instant answers.
Facial recognition technology is going mainstream now that Apple has added this capability to its new iPhone X. Brands and planners have tapped into this technology in recent years in a variety of ways, from streamlining check-in to creating fun engagement activities. Companies such as Zenus provide facial recognition check-in systems for events. Guests upload a photo during registration, and then at the event they are automatically checked-in when they stand in front of a camera, which can be a simple smartphone or tablet.
Brands such as Canada's Air Miles loyalty program and Hampton by Hilton are also tapping into facial recognition as a way to hand out swag. The activations used a kiosk created by Wondermakr equipped with a camera and software that detects whether the person in front of it is smiling, and only then does it dispense a gift. Facial recognition can also be used to evaluate the attendee experience, potentially providing more authentic feedback than a traditional survey. Companies such as Affectiva work in the realm of emotion analysis by tracking facial expressions and movement to determine if the subject is interested, confused, or happy.
Augmented reality is turning attendees' smartphones into a valuable tool at events—rather than just a distraction. By adding computer-generated elements such as video, graphics, sound, and more to the user's view, augmented reality creates opportunities for education and entertainment at events. For example, as attendees walk around a trade show booth, they can hold their phones up to explore new products on their devices—saving the exhibitor the cost and effort of bringing the products there in real life.
Users can click through the image, for example to see inside a product or to access enhanced content. Companies such as Preview are developing solutions to help planners create AR campaigns and track user behavior. Planners are also using augmented reality to leave content such as photos, product information, and more in the air above their events using apps such as Skrite. The content appears on the user's device when they tilt it toward a designed spot in the sky with the Skrite app open.
Beacons have dramatically changed communication at events. Now planners, exhibitors, and sponsors can send information directly to an attendee's smartphone based on their location within an event. The first iteration of beacons used at events were in the form of small devices that communicated with mobile apps or other readers via Bluetooth low-energy. Now there are also audio beacons, from companies such as Lisnr, which use tones that can be transmitted over an event's sound system and do not require special hardware. Beacons can be used in a variety of ways, such as at registration, for gamification, to send reminders about upcoming sessions, and to share content that is targeted to the guest's location within the event. Beacons can also be used to track attendee behavior, providing data on foot traffic, dwell time, and more. A new form of wireless communication that's being developed uses Li-Fi, which stands for light fidelity and means that data can be sent via LED light.
Photography has entered a new dimension with the use of drones, which offer a unique perspective for trade shows, festivals, galas, and other events. Gartner estimates that the drone market will continue to grow rapidly, with three million drones produced in 2017, nearly 40 percent more than in 2016. While the primary use of drones is for photography, brands are also finding other ways to use them at events. Multiple drones can also be choreographed to move in sync, creating a stunning light show. Intel's Shooting Star drone technology has been used at events including the Coachella Valley Music and Arts Festival, where a drone performance sponsored by HP and GoldenVoice lit up the desert sky, and in Los Angeles where 300 drones celebrated Warner Bros. Wonder Woman home entertainment release.
Lighting and other audiovisual products are being used to create captivating installations for events. Projection mapping continues to evolve, with colors becoming sharper and more saturated, allowing for incredible works of art to be displayed on nearly any surface. For the premiere party for season seven of HBO's Game of Thrones, Bart Kresa created a stunning backdrop with projection mapping on the Walt Disney Concert Hall in Los Angeles. Earlier this year, Levy Lighting NYC debuted 3Dimensional Image Light, which takes moving video images and transforms them into illuminated, floating holographic images. The result is the images appear to come alive, adding dimension and a "wow" effect to an event's decor.
Back to Event Technology Special Report home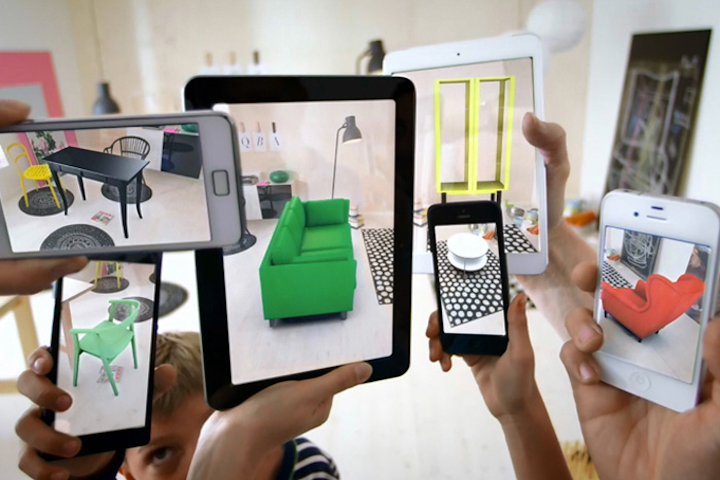 Photo: Courtesy of Preview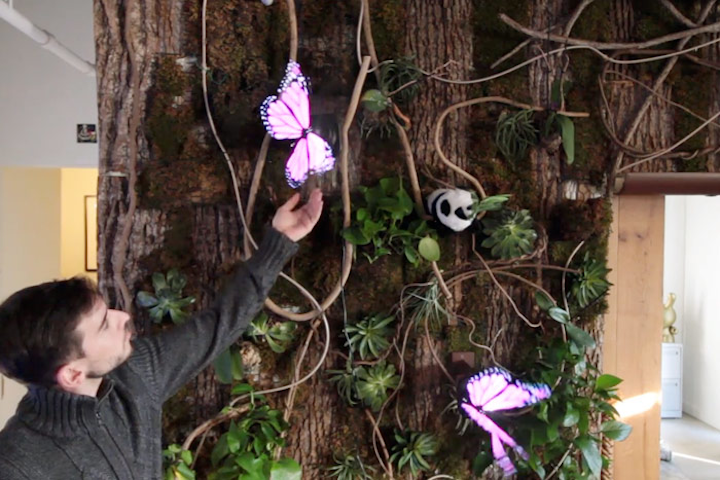 Photo: Courtesy of Levy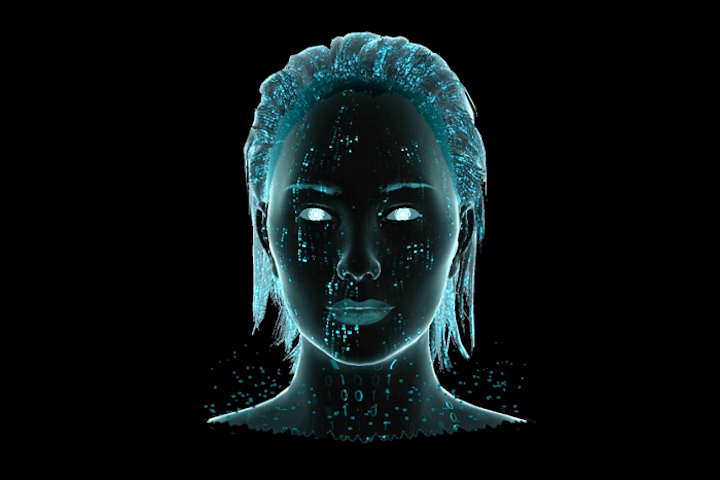 Photo: Courtesy of VNTANA
Featured Venues/Suppliers: