Why This Company Broke Its Annual Conference Into Three Distinct Events
Instead of hosting one big event at a traditional venue, software company MobileIron held three intimate conferences at private houses around the country.
June 14, 2018
Enterprise security company MobileIron wanted to shake things up in a big way for its annual conference this year. With the goal of creating more meaningful interactions between employees and customers, the brand broke up its typical large, one-day event, instead hosting three intimate events in private homes around the country.
"Learning is the fundamental goal of MobileIron Live, so we are always thinking about how to create an environment conducive to learning that will make our attendees better mobile IT professionals," explained Ojas Rege, chief strategy officer at MobileIron. "We realized that as the events got bigger, in-depth interaction between our customers and our MobileIron engineers and product managers became more and more difficult."
While the company still hosted a 600-person international conference in Berlin this year, organizers decided to host smaller events—capped at 100 people—in New York, Austin, and Los Angeles, three markets with a high concentration of MobileIron customers.
New York-based experiential marketing agency the Michael Alan Group was tapped to help produce the conferences, which took place in late May and early June at untraditional venues: a luxury townhouse in New York City, a lake house in Austin, and a modern mansion in Los Angeles.
"We wanted to radically change the physical environment, the flow of human interaction, and the entire feel of the conference to make it something that was tremendously educational, personalized, and unforgettable," said Rege. "We wanted to create a new conference experience that was unlike anything any attendee would have ever seen before. I think we accomplished that."
Another reason for hosting three separate events around the country was so customers could afford to send more than one employee due to lower travel costs, he explained. "This was important because mobile security, which is our industry, is still new to many organizations and we wanted the mobile expert to be able to easily bring the security and the applications experts with him or her to the conference. We wanted the light bulb to go off in more people's head on how much they could really accomplish with mobile technologies."
[PULLQUOTE]
Rege acknowledges, however, that the unconventional approach created some challenges. "Every house had, of course, a dramatically different layout, from the multi-story historic brownstone to the sprawling Texan lake house to the ultra-modern Bel Air mansion," he said. "The biggest challenge, aside from actually finding an appropriate house, was figuring out traffic flows and acoustics so that there was a constant buzz of energy without stairways getting jammed up or sound from one area of the house interfering with another."
To address this, organizers mapped out the attendee experience from beginning to end, determining what it feels like as they approach the house, where they would go after entering, how easily they could grab food, and other  factors. Screens were displayed in each room so that attendees could sit anywhere in the house to watch the keynote and other speeches.
The houses also allowed for some memorable touches. In Los Angeles, Rege gave the closing keynote address while standing on a platform in the middle of the pool. In New York, a bedroom—used as a breakout room—had a large tub, so organizers filled it with branded rubber duckies. In Austin, a local band played in the house's large backyard. Also in Austin, the garage was decked out in string lights to give the feeling of a live music club, while in Los Angeles, a bourbon bar offered commemorative shot glasses.
"Every one of the three events was a different experience," said Rege. "That's important because it keeps the conference fresh for our MobileIron team. Many of our team members were presenting at all three shows and, while changing the environment radically each time had the potential to confuse our own staff, it actually ending up being a source of excitement to them."
A few thoughtful touches remained consistent for all three locations, including branded pillows, customized cocktails, and nine commemorative buttons. Each button featured a different style of art and was available in different areas of the houses, which incentivized guests to explore the various sessions and activities while picking up the pins.
MobileIron also gave out kid-size T-shirts. "Every conference gives out branded shirts to attendees and a lot of time they're never worn again," explained Rege. "But our customers love taking shirts for their family if they are fun and don't feel like an ad. Everyone gives up family time to come to a conference, and this is our small way of saying thanks."
Click through the slideshow to see more details and highlights from the New York, Austin, and Los Angeles events.
New York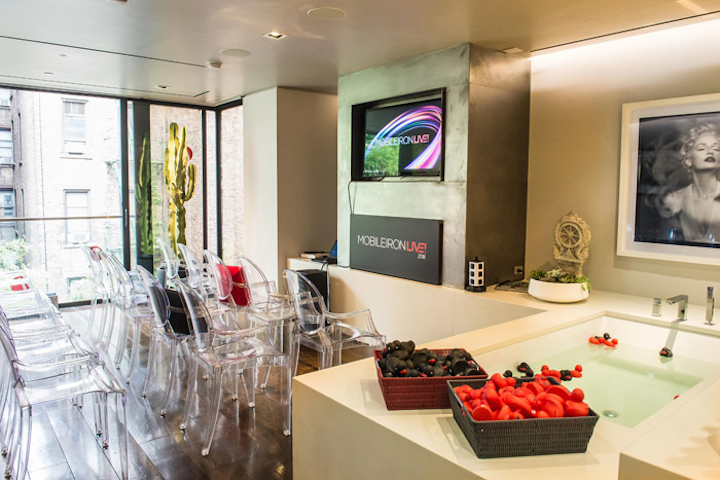 Photo: Jane Kratochvil
New York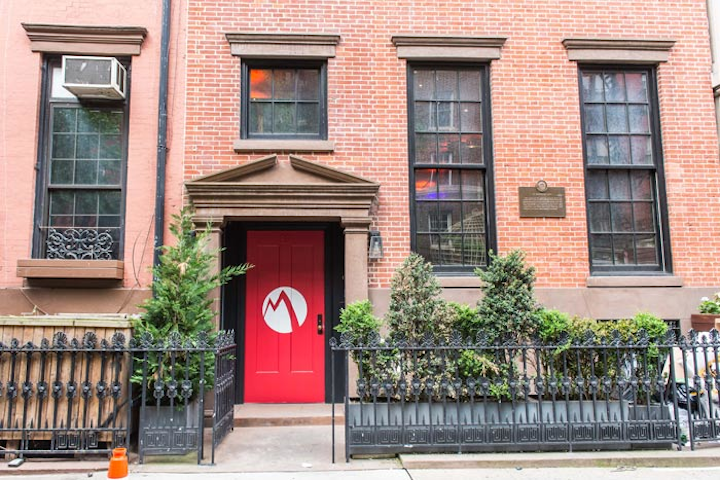 Photo: Jane Kratochvil
New York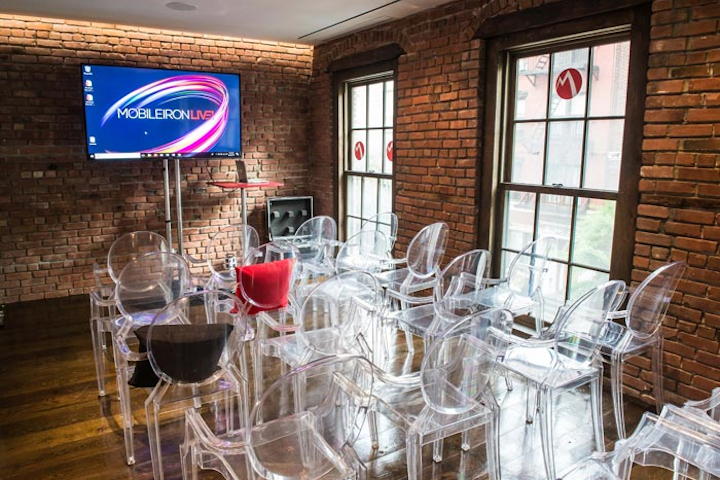 Photo: Jane Kratochvil
New York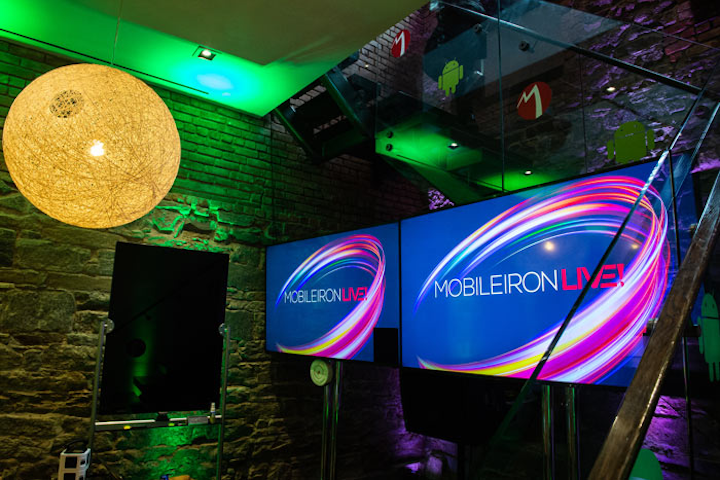 Photo: Jane Kratochvil
Austin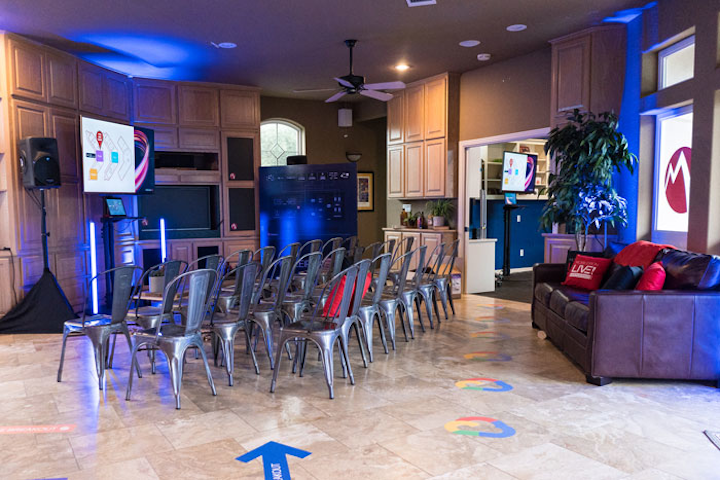 Photo: Olivia Vale
Austin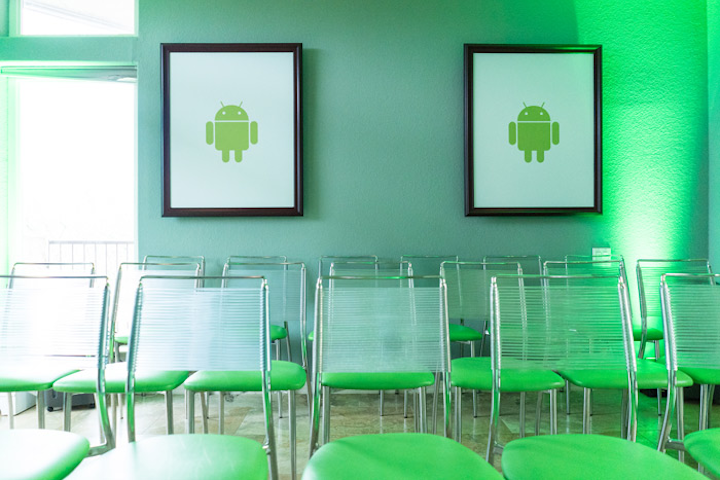 Photo: Olivia Vale
Austin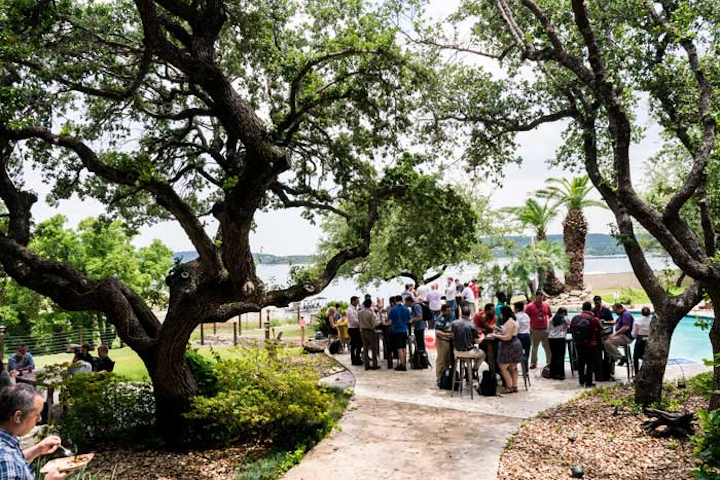 Photo: Olivia Vale
Los Angeles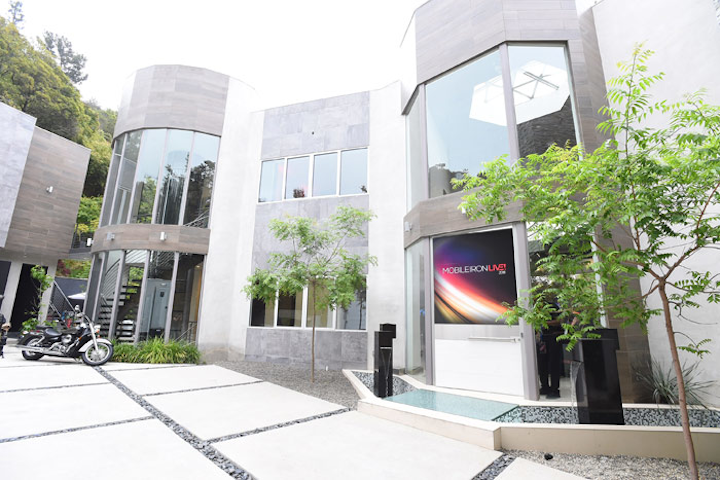 Photo: Jordan Strauss
Los Angeles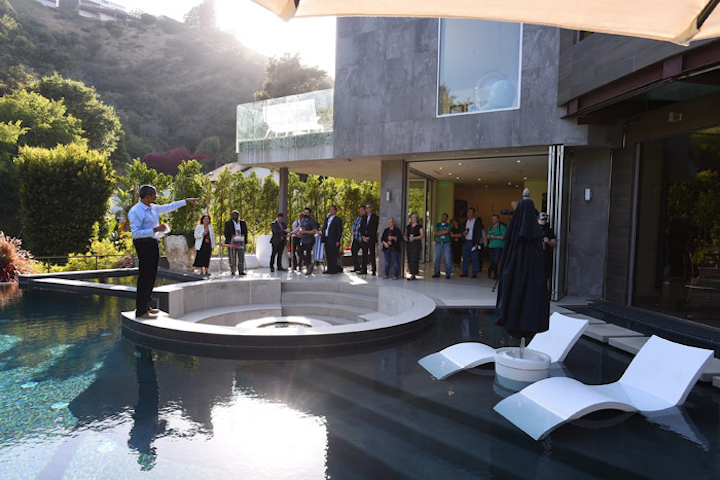 Photo: Jordan Strauss
Los Angeles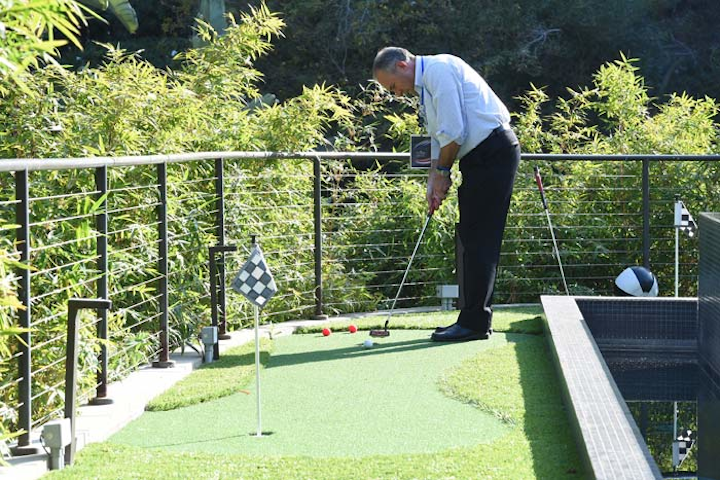 Photo: Jordan Strauss
Los Angeles
Photo: Jordan Strauss
Featured Venues/Suppliers: