In Movement: How Brands Are Using Motion-Capture Technology at Events
From a virtual butterfly garden to a digital tour of the human mouth, these activations with motion sensors are elevating the way guests can interact with technology at events.
April 3, 2019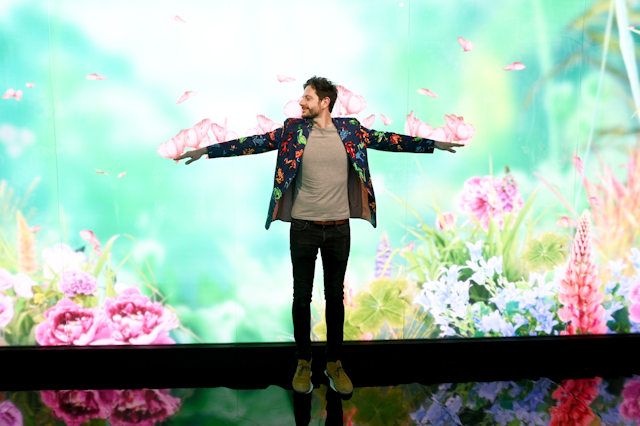 At the Pandora Garden, digital butterflies responded to guests' movement. The sight of them virtually landing on guests' arms provided a popular photo moment.Photo: Bryan Bedder/Getty Images for Pandora

What do pink butterflies, mouth bacteria, and human shadows have in common? Well, nothing, except for the fact they've all been the subject of motion-capture installations at recent events. 
More brands have been elevating the motion-capture technology trend at events through custom, interactive installations such as LED pixel walls, Instagrammable tunnels with animations and music, and kinetic sculptures.
One of the latest examples is the Pandora Garden, a digital experience that jewelry company Pandora brought to New York's High Line from March 27 to 29. The experience, which touted the brand's new spring collection, involved a futuristic and whimsical butterfly garden, created by multimedia studio Moment Factory. Abel & McCallister & Abel contributed to the production and build of the installation. 
The multi-sensory tunnel invited guests to interact with digital butterflies, flowers, ladybugs, and four-leaf clovers. Yael Braha, multimedia director for Moment Factory, said the main guideline for creating the installation, and for the firm's projects in general, was to bring people together and offer connection.
"For us, it's a creative and technological aspiration to create something new and unexpected. We strive to create something unique every time," Braha said. "At the beginning of this project, we asked ourselves how we could make a magical garden that has a payoff and doesn't need instruction [for guests]. It was really important to hide the technology."
Braha said that after Pandora approved the idea, Moment Factory put together a team of interactive developers, designers, UX experts, motion designers, graphic designers, and a music composer. The project took about a month to complete, with the team prototyping, testing, and developing the visual and interactive elements in the Montreal-based company's "proto room."
"What was interesting about the butterfly garden idea was it gave us an opportunity to create something playful," she said. "A butterfly landing on a person doesn't happen every day in real life." 
Less visually appealing, but just as engaging, was Colgate's digital interactive wall for the launch of the new Colgate Total SF toothpaste. The curved, LED wall—which launched at the Greater New York Dental Convention in November 2018 and appeared at a promotional event in January—gave guests a virtual tour of the human mouth, with the intention of demonstrating how the toothpaste can reduce bacteria.
The wall, made of 40 modular tiles and run by a backstage media server, featured a close-up view of the gum line, leading into visuals of bacteria clusters forming over the gums and teeth. Groups of guests were guided by brand ambassadors to reach out and "kill" the bacteria with their hand movements, causing the bacteria to disintegrate.  
Marty Henning, senior project manager for Creative Technology, which helped develop the wall, said the scale of this interactive project was larger than other installations he's worked on.
"Typically, a lot of interactive experiences like this are targeted to a few people," he said. "This involved groups of 12 and having them interact simultaneously."
Other brands that have recently executed motion-capture installations include Sony and DirecTV. At SXSW in March, Sony's third annual Superception exhibit featured the "Fragment Shadow" installation, a system using Sony CSL technology that enabled guests to experience changes in bodily sensations through visual changes in their own shadows.
And at DirecTV's Super Saturday Night, held the weekend of Super Bowl LIII in Atlanta, the brand tapped Breakfast, a New York-based studio that specializes in high-tech art installations, to create a reflective installation made with customizable kinetic pixels that spelled out the brand name. The pixels were programmed to rotate when guests stood in front of the piece.
According to Braha and Henning, the element of surprise and familiarity are both reasons why motion-activated installations resonate well with event attendees.
"I think there's an element of putting people in unexpected situations," said Braha. "What we created is a playground in which people felt free to express themselves, play, and interact. On the High Line, it really offered an oasis for people to forget about the day-to-day bustle."
"Everyone has a touchable device," said Henning. "It's certainly more engaging than just talking at a crowd of people. You bring them in and make them part of the show."
According to Henning, those creating these types of installations need to consider the actual message and purpose of the interaction. "We certainly have the technology to have interactivity in different ways," he said. "Using it in a way that's meaningful in the context of the experience is what makes it work."
Scroll down for a look at motion-activated installations from Pandora, Colgate, Sony, DirecTV, Stella Artois, and more.  
Pandora Garden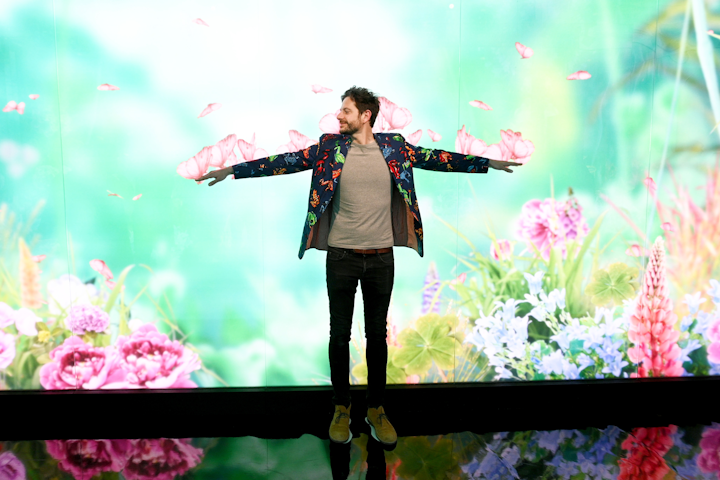 Photo: Bryan Bedder/Getty Images for Pandora
Pandora Garden
Photo: Bryan Bedder/Getty Images for Pandora
Pandora Garden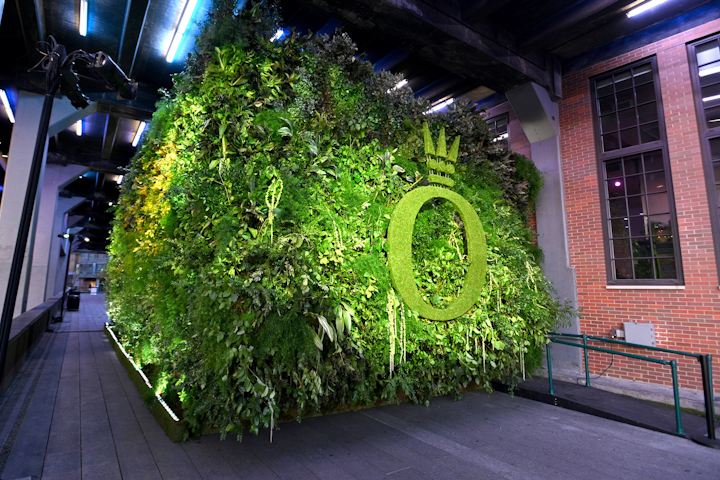 Photo: Bryan Bedder/Getty Images for Pandora
Sony Wow Studio at SXSW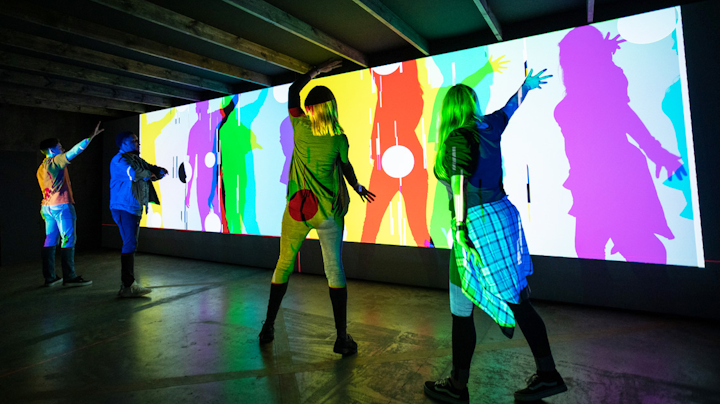 Photo: Courtesy of Sony
Colgate Total SF Event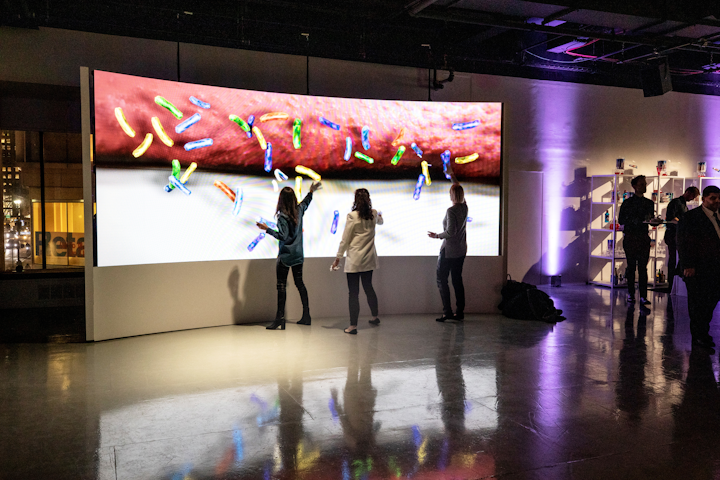 Photo: Courtesy of Colgate
DirecTV Super Saturday Night 2019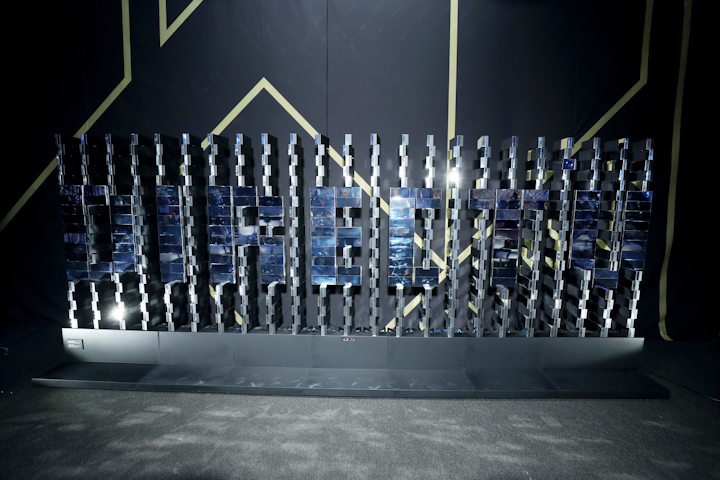 Photo: Cindy Ord/Getty Images for DirecTV
DirecTV Super Saturday Night 2018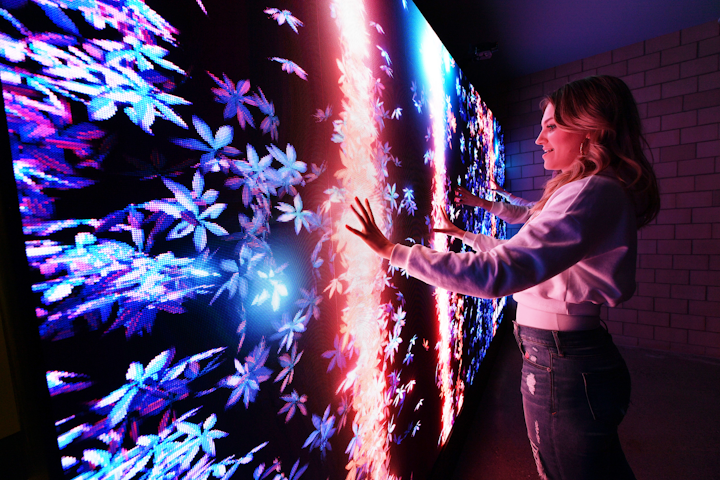 Photo: Dia Dipasupil/Getty Images for DirecTV
Stella Artois and Water.org 'Water Ripples' Installation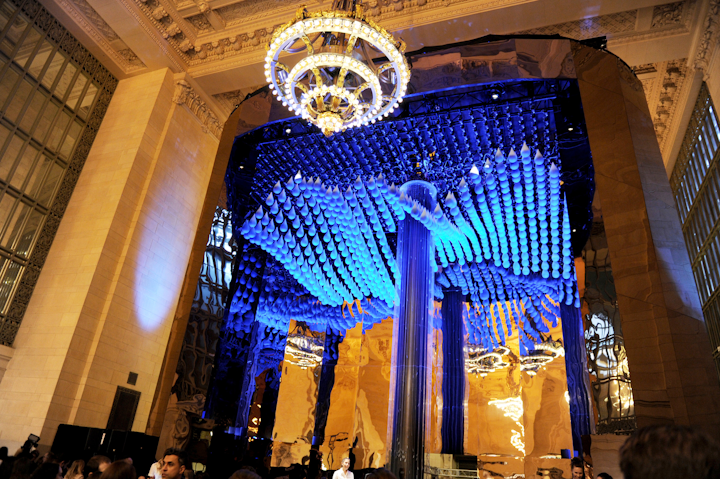 Photo: Craig Barritt/Getty Images for Stella Artois
BizBash Live: Los Angeles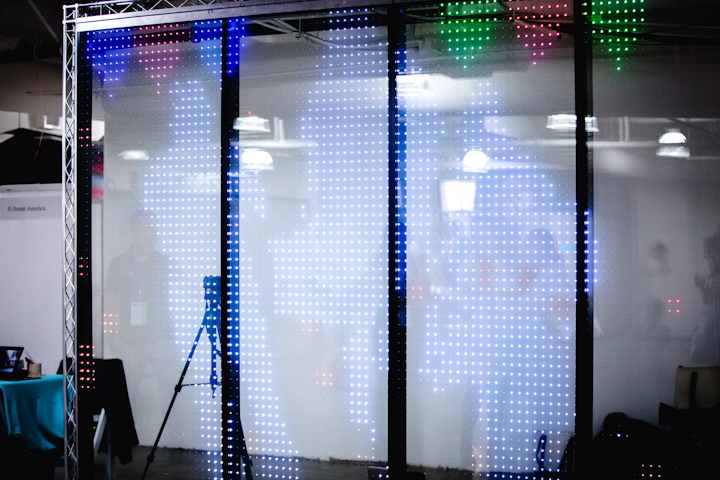 Photo: Haute Photography and Videography
Panorama 2018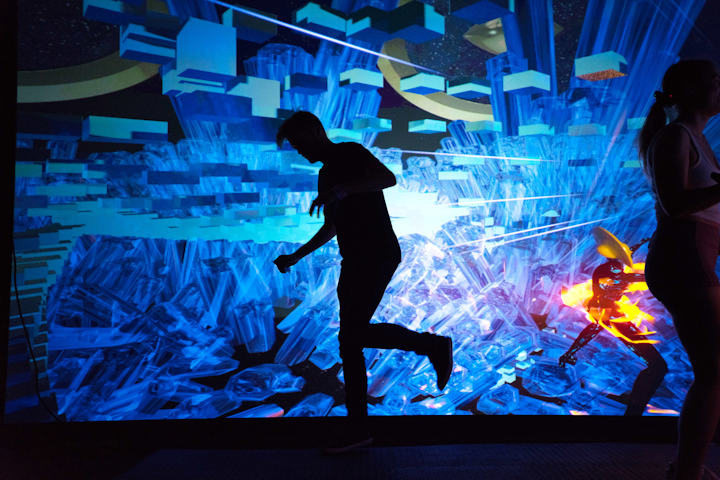 Photo: Courtesy of Meta.is
Panorama 2017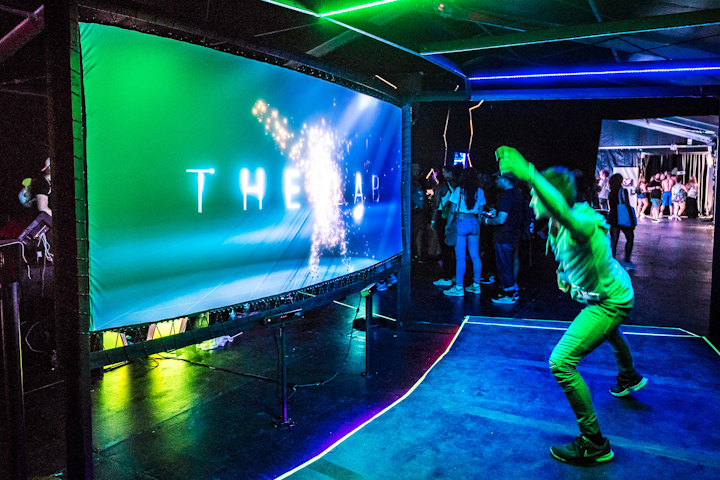 Photo: Nikki Jahanforouz
'The Magicians' Hall of Magic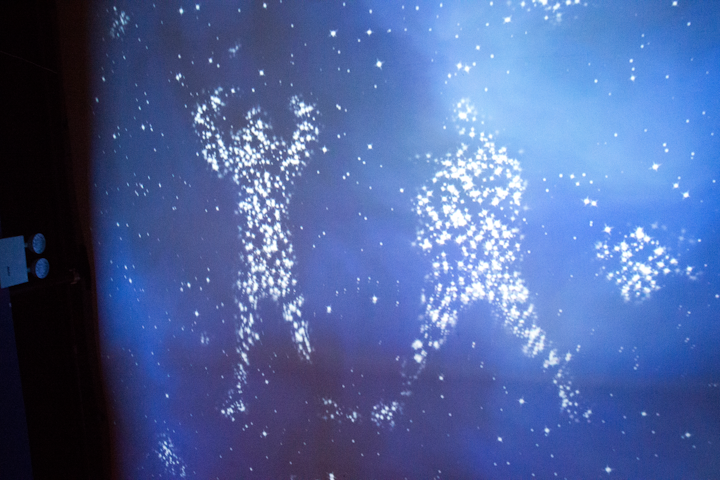 Photo: Taylor McIntyre/BizBash