A Kaleidoscopic Performance Troupe for Events
Feeding the Fish uses laser light equipment to stage lyrical dance and juggling numbers that can incorporate custom logos and text.
November 8, 2013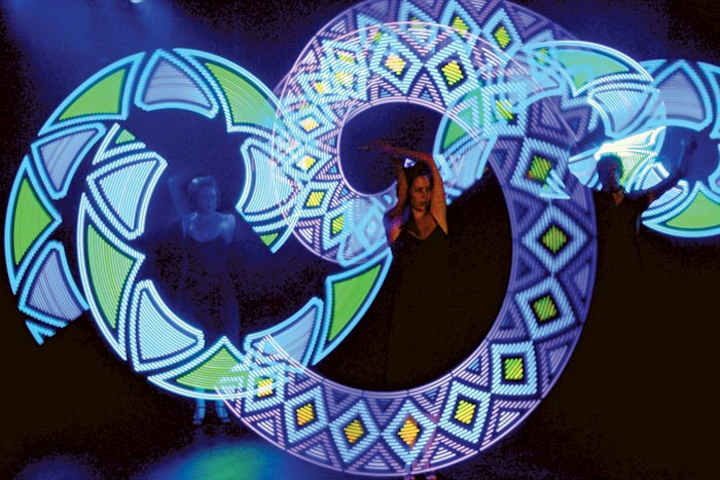 Photo: Courtesy of Feeding the Fish
Here's a surefire way to leave guests at a corporate convention, award ceremony, or product launch with a lasting impression: Feeding the Fish, a United Kingdom- and Germany-based performance troupe, uses specially designed LED and laser light equipment to stage kaleidoscopic, ­tightly choreographed lyrical dance and juggling numbers. The company's pièce de résistance is a patented device dubbed Pixel-Poi, a set of LED batons that can be programmed to display colorful corporate logos, text, or graphic patterns when swung through the air in circular, rhythmical patterns by the dancers (think of it as a high-tech version of a ribbon dance). The troupe—which is available for global travel—typically incorporates custom-programmed Pixel-Poi into the finale of its various acts. The batons are also available to event producers for rent.
Featured Venues/Suppliers: