With New Red Carpet, Disney Upfront Spreads Out Over Studio Lot
May 29, 2012
Disney Media Distribution brought about 650 guests to Walt Disney Studios for its international upfront on May 20—and the event had some format tricks and tweaks up its sleeve to enliven the experience this year. Disney Media Networks vice president of marketing and publicity at Disney Media Networks Evelyn Geraci oversaw the event, tapping Russell Harris Event Group for the production, design, and management for the eighth consecutive year. This year's theme was "more stories," with hundreds of international media buyers coming to view the latest programming from Disney, ABC Television, and ABC Family.

The challenge for the production team was the logistics involved because the event made use of so many different areas on the Disney studio lot. Stage 1 hosted the presentation with seating for the entire group. Using the set from Body of Proof in Stage 2, the Russell Harris team designed a green room to hold 200 stars for the presentation. For the first time this year, Disney Media Distribution included a red carpet and invited outside media. This new element challenged the production team to strategically place the red carpet between the green room and presentation without disrupting the presentation flow.

Again this year, the group used the Legends Plaza in front of the Team Disney Building—with the goal of making the setup unrecognizable from past years' programs. The solution: The production team created four-by-eight-foot light box with custom graphics, and guests were able to identify their favorite shows and have a one-on-one experience.

The focal point of the event design was the custom projections on the large Animation Building, which incorporated the talent loop from the presentation with a design that mirrored some of the event elements—bringing the whole look together.
"Once again, our international upfront was brought to another level," Geraci said. "Despite hosting the event at the same venue each year, Russell Harris Event Group manages to make it feel new and different. Our event launches the annual Los Angeles screenings and it never disappoints."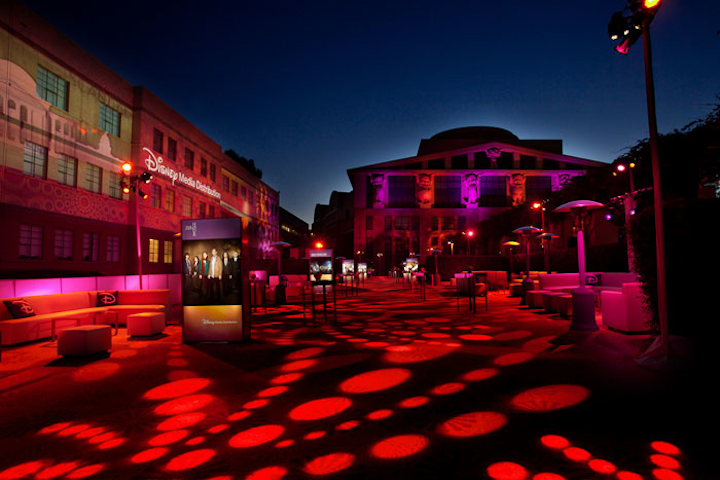 Photo: Dan Scott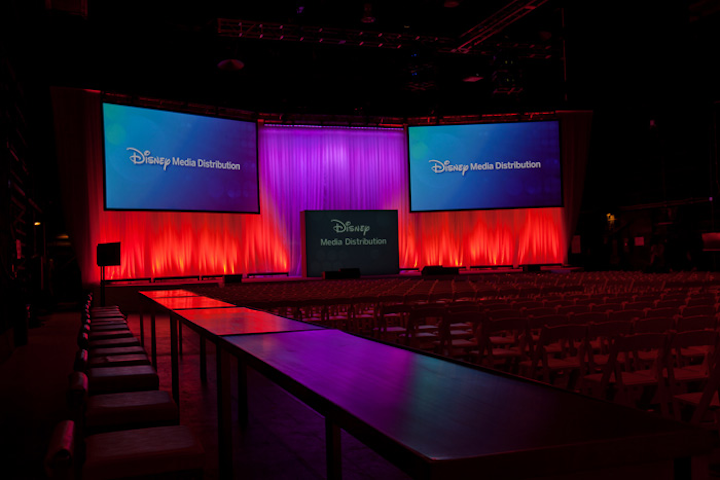 Photo: Dan Scott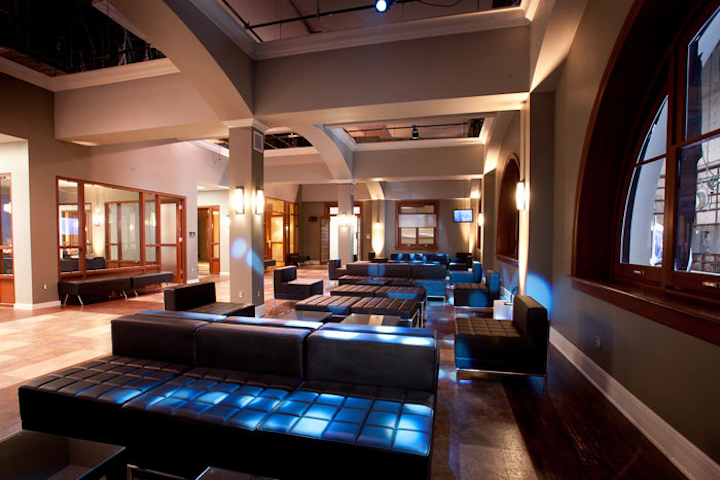 Photo: Dan Scott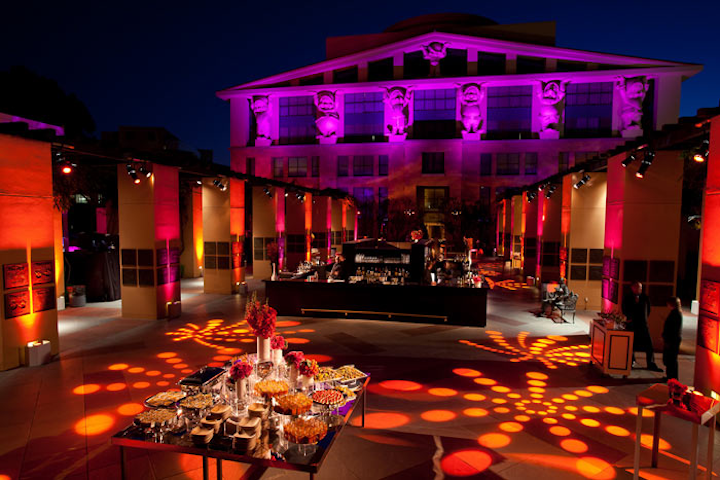 Photo: Dan Scott
Featured Venues/Suppliers: