See Striking Set Designs From Paris and Milan Fashion Shows
The immersive January showcases from Chanel, Dior, and Zegna brought gardens, scaffolding, and musicians to the runway.
February 3, 2015
By European standards, the recent round of men's shows in London, Milan, and Paris—not to mention the few days that comprised haute couture in the City of Lights—failed to present the kind of striking productions the fashion industry has come to expect from designers and brands that reside on the other side of the Atlantic. That's not to say all was lost. As expected, Chanel and Dior led the way with their continued creative streaks at couture. And two men's shows—Dior Homme and Ermenegildo Zegna—also brought dramatic visuals to the runway. Here's a look at four January fashion shows that, from a pure production perspective, stood head and shoulders above the rest.
Chanel Couture Spring 2015
Photo: Olivier Saillant
Chanel Couture Spring 2015
Photo: Olivier Saillant
Chanel Couture Spring 2015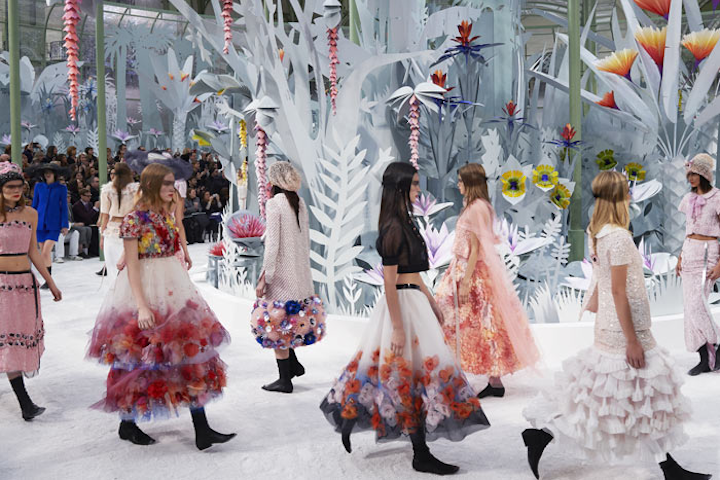 Photo: Olivier Saillant
Dior Couture Spring 2015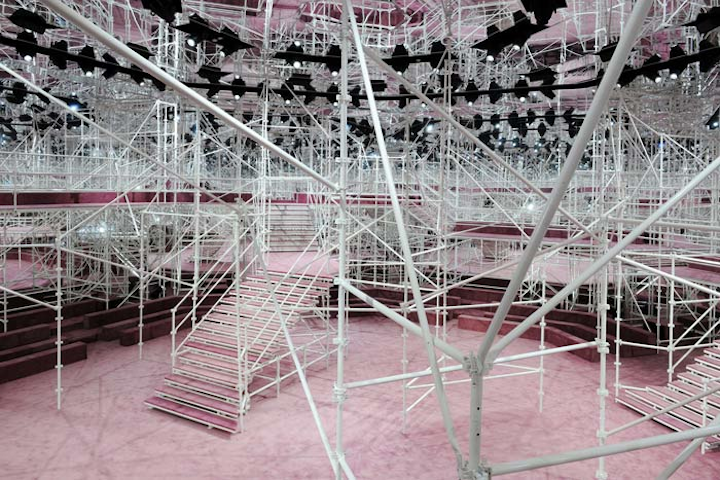 Photo: Courtesy of Dior
Ermenegildo Zegna Fall 2015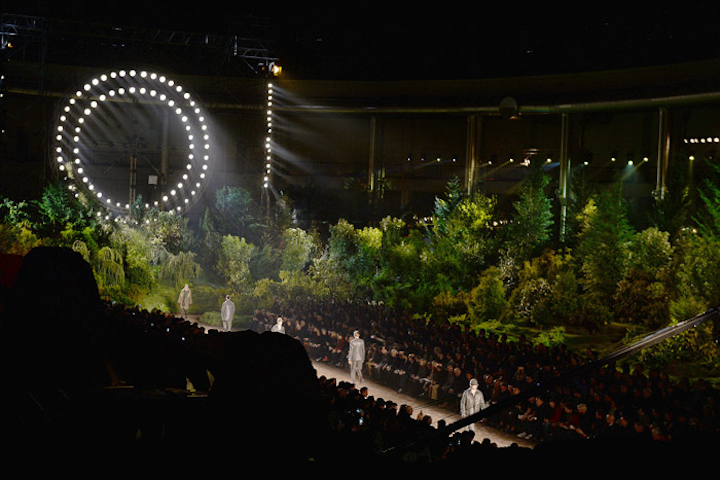 Photo: Courtesy of Ermenegildo Zegna
Ermenegildo Zegna Fall 2015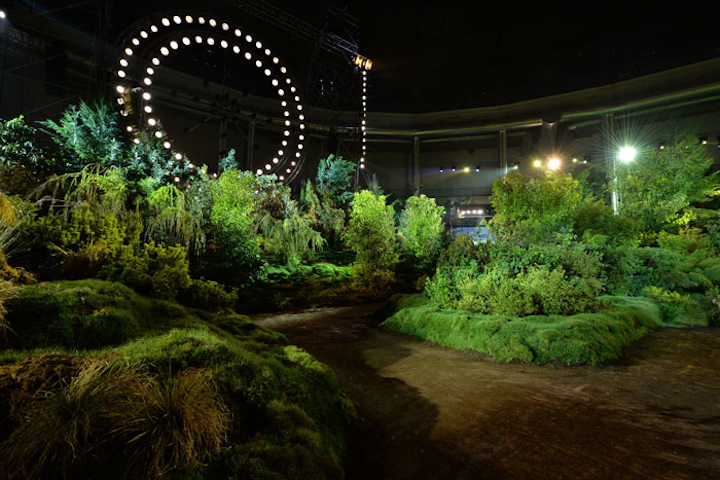 Photo: Courtesy of Ermenegildo Zegna
Dior Homme Fall 2015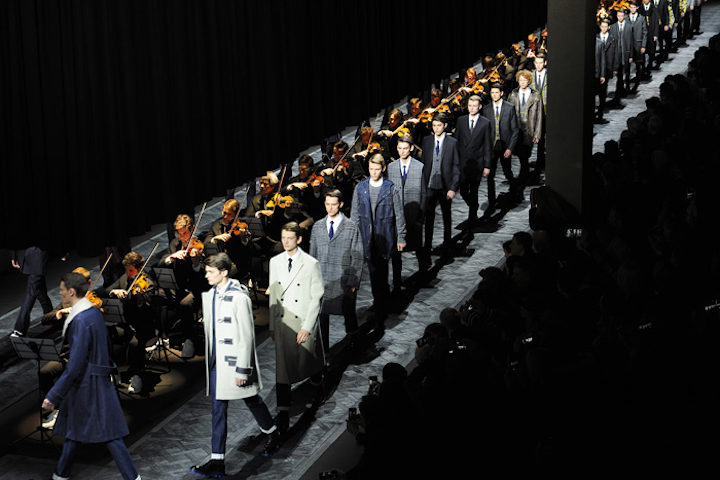 Photo: Adrien Dirand
Featured Venues/Suppliers: