Organizers Created a Custom Space for a Growing Financial Summit—and Then Fully Transformed It
Upfront Ventures invited 25 percent more guests to its innovative Upfront Summit, held for the first time in a custom indoor-outdoor venue.
March 8, 2017
Santa Monica-based venture capital firm Upfront Ventures hosted its fifth annual Upfront Summit on February 1 and 2 in Los Angeles, increasing its invitation-only attendance by 25 percent. The program's style represents a departure from a stripped or serious mood associated with some financial sector events, and instead takes a lively, glossy, and highly produced approach with three goals: to show off the power of the L.A. tech community to investors and to other venture capital firms, to position Upfront Ventures as the top firm in town, and to underscore the value of the L.A. location and its proximity to creative and entertainment communities.

Working with principal Kerry Bennett, RG Live Events produced the two-day summit for the fourth year in a row, transforming a 90,000-square-foot L.A. Live Event Deck venue with a 42,000-square-foot pre-existing tent that required a full build-out. It was the first year the summit took place in a custom-built indoor-outdoor venue.

 (Last year, it was at the Dolby Theatre.)
On arrival, guests found themselves surrounded by outdoor seating areas meant to facilitate conversation, and structured dome tents that were later used for intimate breakout sessions. They registered in the main tent, a bright and airy space filled with comfortable lounge vignettes, modern picnic tables, and charge bars to allow guests to plug in and get work done in between sessions. 


Guests made their way from the hospitality lounge into a custom-built theater through two interactive LED light tunnels, which rotated through light and darkness. The custom-built 700-seat black box amphitheater included elevated riser seating and a 130-foot-wide projection wall that showcased L.A.-inspired imagery and content throughout the day. 

The first day welcomed about 400 guests, primarily venture capitalists and tech investors, with speakers including Mayor Eric Garcetti, Twitter's Dick Costolo, and BuzzFeed's Jonah Peretti.


On day two, guests increased to about 700, comprised of entrepreneurs, thought-leaders, influencers, and celebrities. The crowd arrived at the Event Deck to find the space completely transformed overnight. RG Live redesigned the space, reprogrammed the LED tunnels, and replaced the theater's three screens with a 130-foot-wide projection wall.
The day opened with an L.A. Clippers' drum line procession, which led guests from the lounge into the theater—a high-energy wake-up call to the day. The morning session featured speakers such as Mark Cuban, NetSuite's Jason Maynard, and Salesforce's John Somorjai. Guests then hit one of eight breakout sessions before heading to a food truck lunch in Microsoft Square.


To wrap it all up following the afternoon session, guests found the Event Deck once again transformed: RG Live converted the lounge and outside areas into a party space.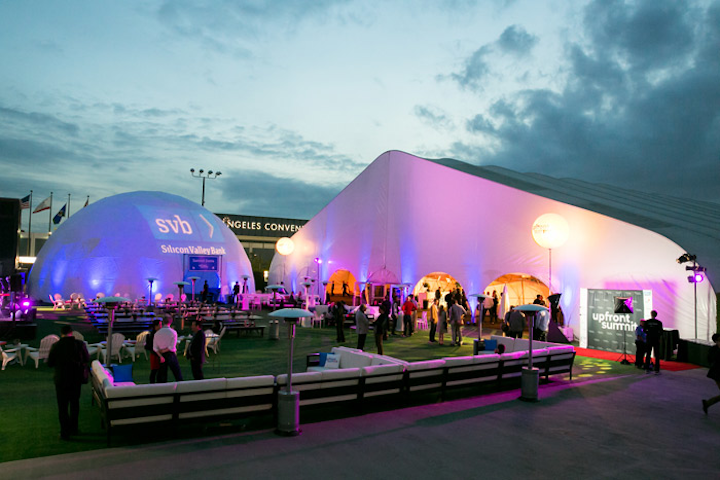 Photo: Scott Clark Photography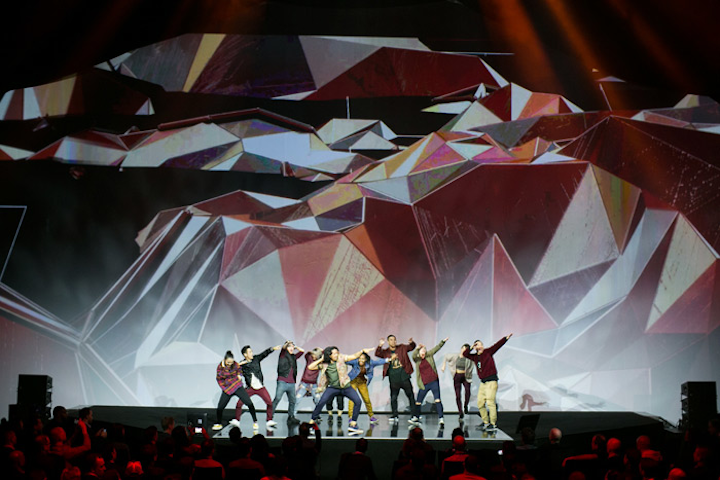 Photo: Scott Clark Photography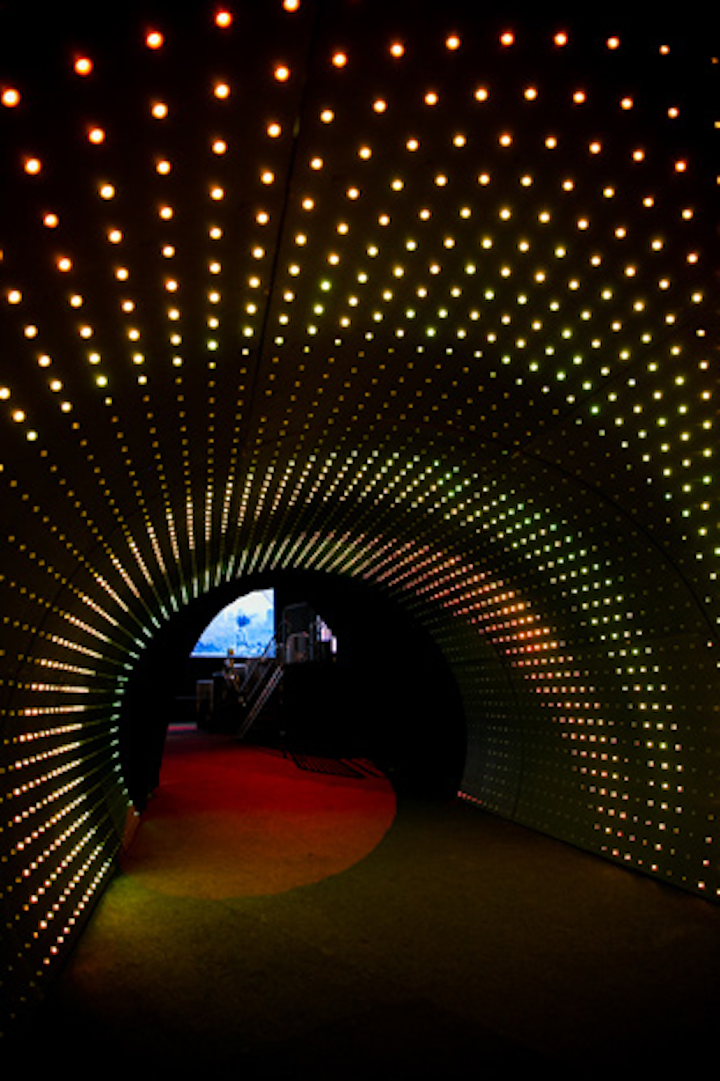 Photo: Scott Clark Photography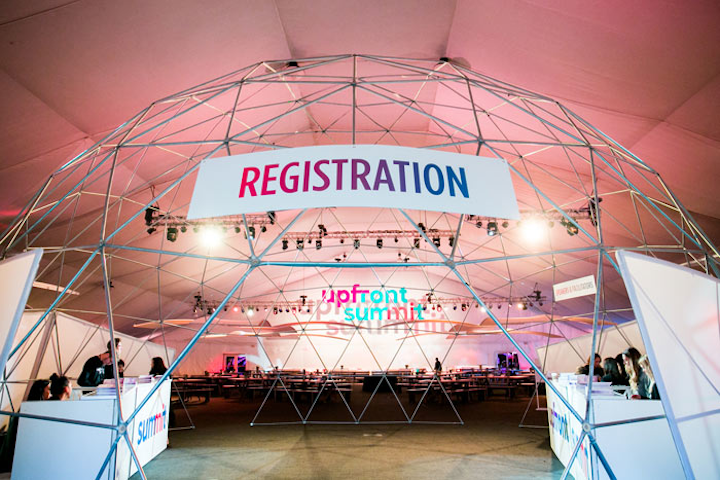 Photo: Scott Clark Photography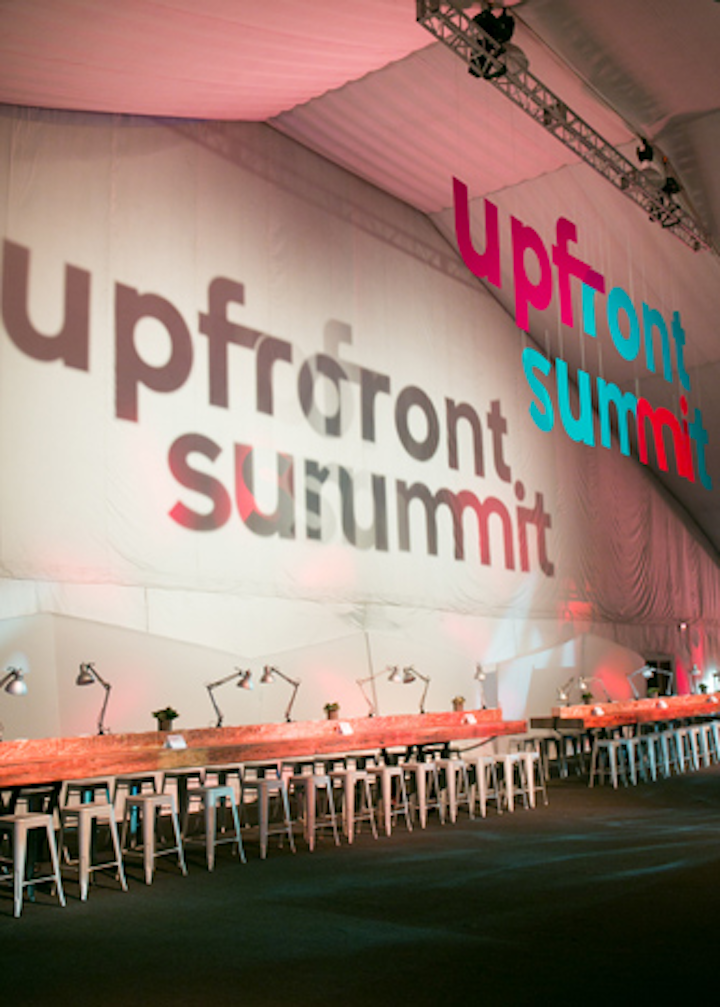 Photo: Scott Clark Photography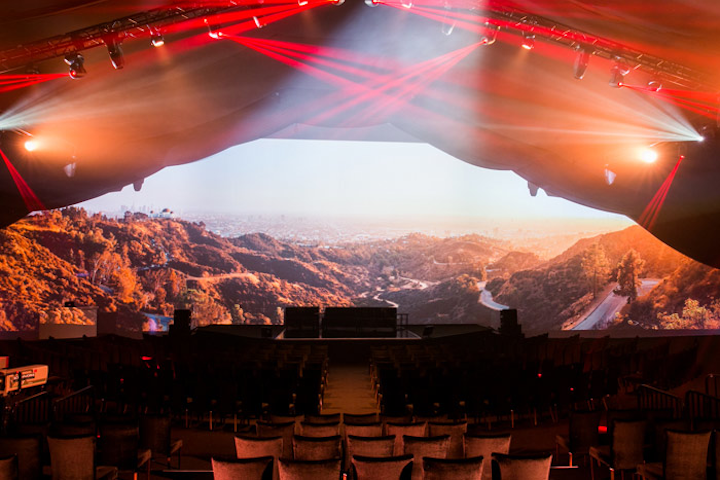 Photo: Scott Clark Photography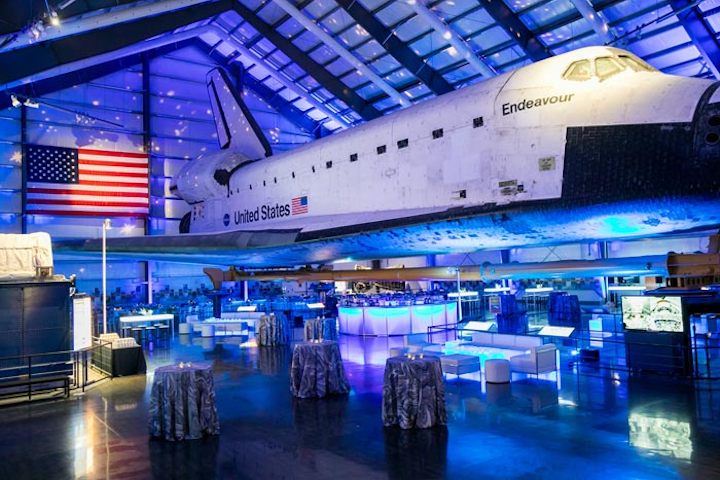 Photo: Scott Clark Photography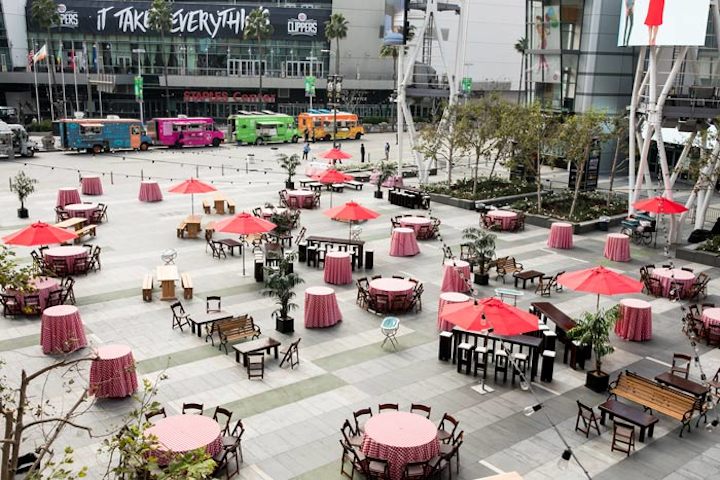 Photo: Scott Clark Photography
Featured Venues/Suppliers: