Why a Clothing Brand and Travel Site Joined Forces for Fashion Week
Alice & Olivia and Booking.com teamed up for a travel-inspired presentation during New York Fashion Week.
September 19, 2018
For Alice & Olivia's Spring 2019 presentation, designer Stacey Bendet took attendees on a trip around the world—without leaving New York.
In partnership with Booking.com, her "Passport to Wonderland" presentation, which was held on September 11 at Pier 59 Studios, featured vignettes inspired by global locations, including Positano, Italy; Paris; Morocco; Tokyo; and the English countryside, all destinations with listings on the travel site. As for the collection, it included plenty of getaway-ready pieces with bold scarf prints, striped patterns, and floral motifs.
Outside, on the Hudson River, sat a yacht decked out in a kaleidoscope of colors, a signature aesthetic of Alice & Olivia, along with interior rooms decorated in the spirit of the locations. The yacht had been available to book through Booking.com for three days during Fashion Week.
"Travel has always been a big inspiration for me; it is a huge part of my creative process," Bendet said. "I wanted the collection and experience to reflect the women of the world and the vibrant countries and cultures they represent; the prints, patterns, and colors from each destination continue to inspire me."
This relationship between fashion and travel has always been fairly organic, and now with social media even more significant. Angela Cavis, senior PR and communications manager for Booking.com, explained that the site commissioned a study on how the two relate to each other. It revealed how style can impact travelers—from boosting mood and confidence to transforming personal style.
"Based on this data, we knew we wanted to offer our guests a cool experience with a fashion brand and chose Alice & Olivia because they are a contemporary brand that always pushes boundaries and stresses inclusion," she said. "The theme of Bendet's collection for this season, 'Passport to Wonderland,' was also a perfect tie and we saw them as a perfect partner to help represent our Booking.com ethos, which is to empower people to experience the world."
Based in Amsterdam, the travel e-commerce company has worked with international fashion brands in the past, but this was the first time activating at New York Fashion Week.
Cavis explained that the yacht, which was produced by Studio HS, "was listed exactly how we would list any of our other accommodations partners." But the unusual lodging was pretty tame in comparison to the company's other former listings, which included an overnight stay at the Empire State Building, a luxury townhouse with a Marcus Samuelsson-curated food truck, a spooky stay in the San Francisco Dungeon, and Nick Jonas' tour bus.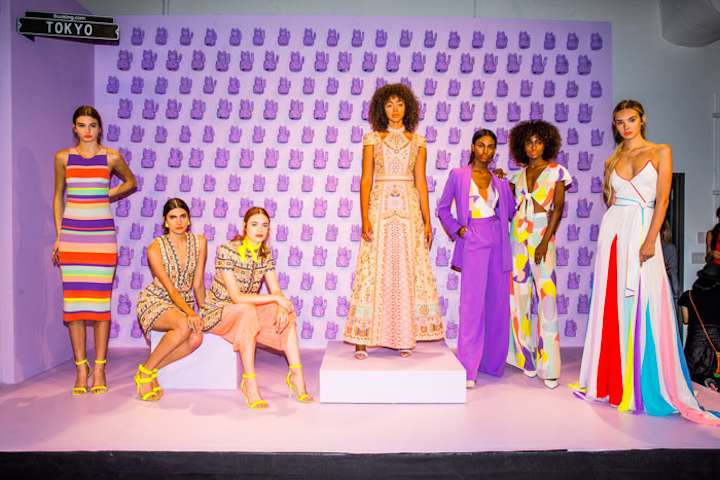 Photo: Rony Alwin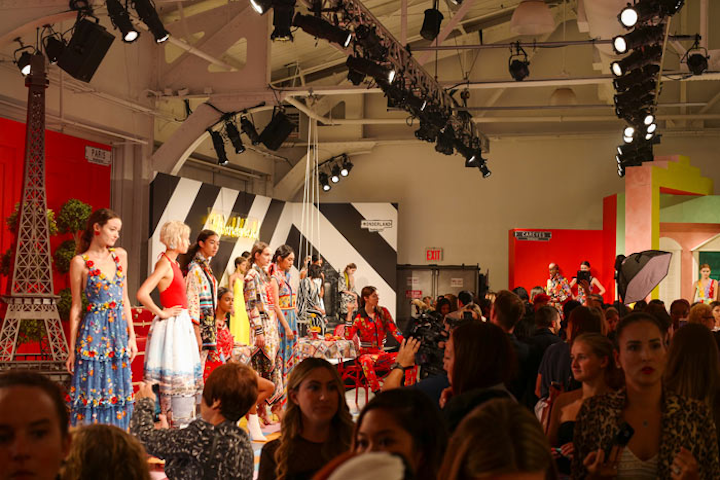 Photo: David X Prutting/BFA.com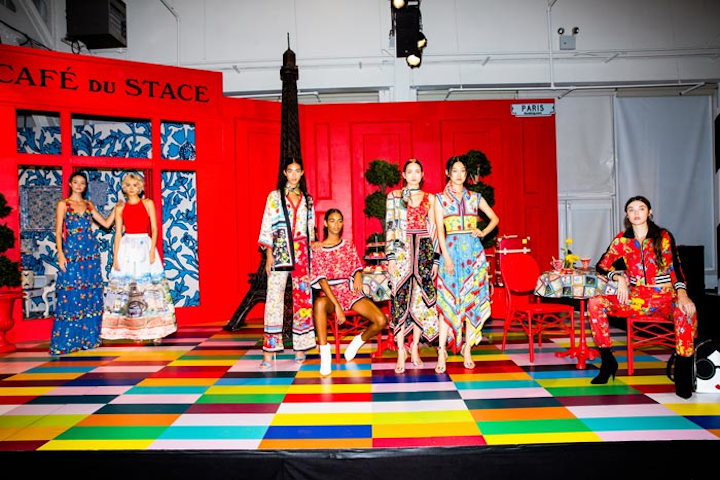 Photo: Rony Alwin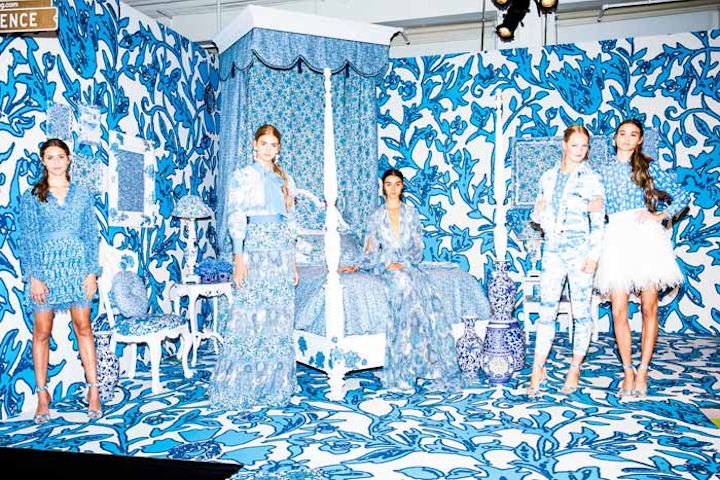 Photo: Rony Alwin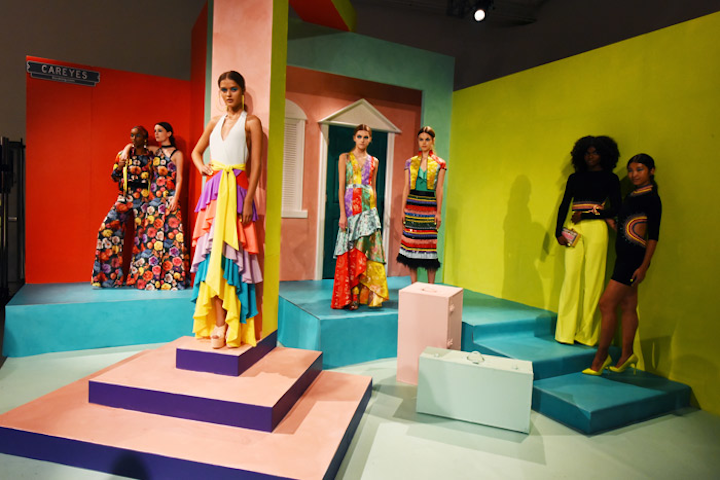 Photo: Jennifer Graylock/Getty Images for alice + olivia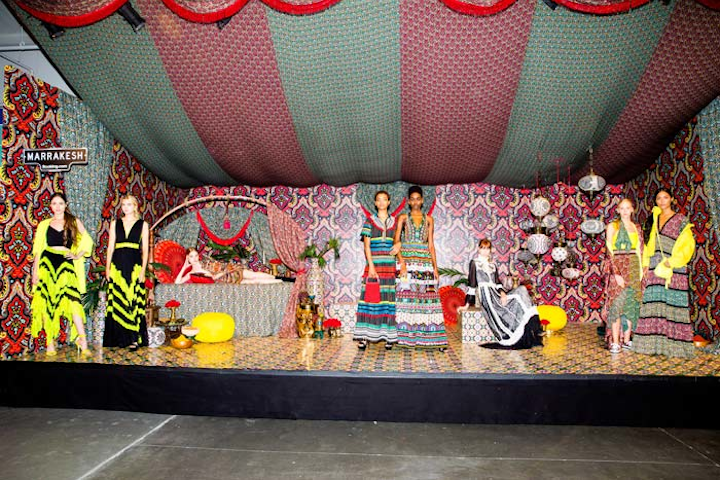 Photo: Rony Alwin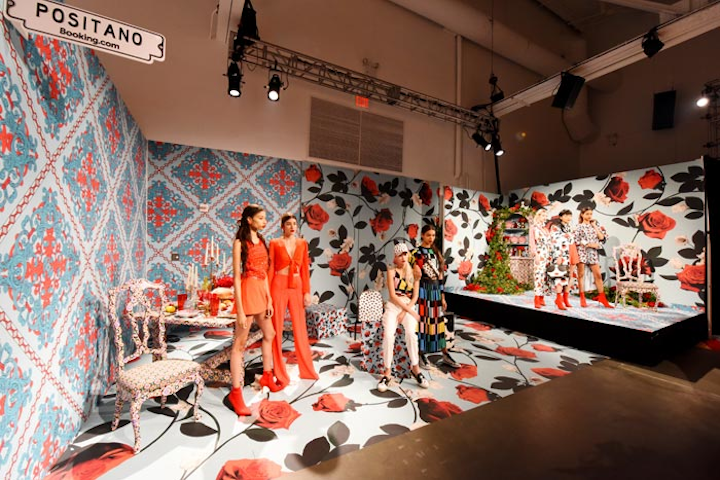 Photo: Jennifer Graylock/Getty Images for alice + olivia
Photo: Jennifer Graylock/Getty Images for alice + olivia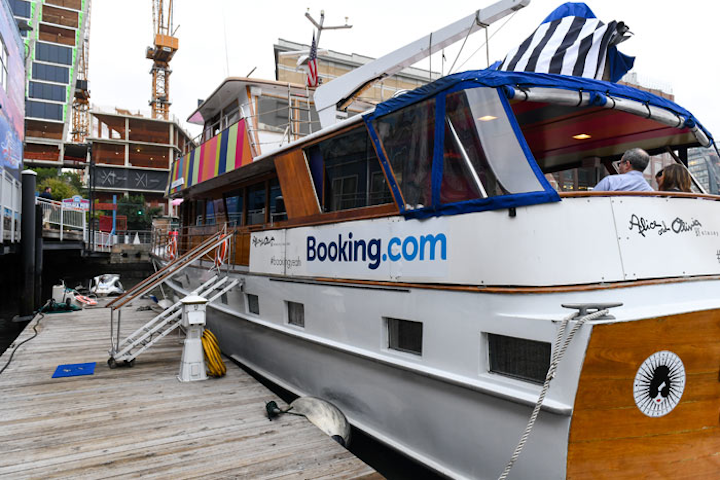 Photo: Zach Hilty/BFA.com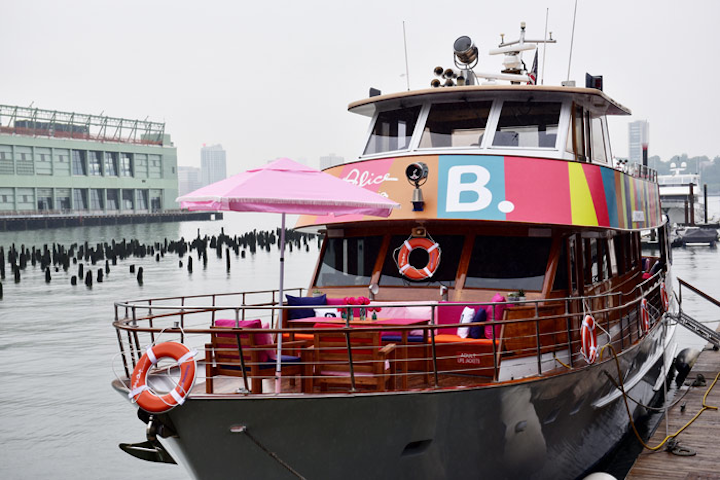 Photo: Sean Zanni/Getty Images for alice + olivia
Featured Venues/Suppliers: