Why Brands Turn to UrbanDaddy for Events
As brands look to become media companies by creating content, one media company has turned itself into an experiential marketing agency for brands like Sonos, Samsung, and Johnnie Walker.
August 2, 2013
If data, and all of the doors data mining can open, is currency for the digital age, then UrbanDaddy has been cashing in for the better part of a decade. As other media outlets struggle to catch up to their Web-savvy consumers, the multifaceted brand doesn't just serve up content, but functions as an event agency for a slew of Fortune 500 companies with which to align themselves. Conceptualizing and executing these events—typically unconventional, interactive gatherings—are part and parcel of 360-degree marketing campaigns built with data on the target audience.
"Data is an input, the same as if you're listening to a client tell you what they're interested in," says Lance Broumand, the founder and C.E.O. of UrbanDaddy, which tailors its content to the lifestyle of affluent cosmopolitan men. Each day, 12 million people engage with the site's newsletters, videos, mobile apps, and social media—its daily email blast alone brings in six million subscribers.
Having grown during the past eight years into a company of 125 employees with a reach in 10 urban markets across the country, UrbanDaddy has about 30 people working on planning and executing events, sometimes bringing in third parties to help. Broumand says his team operates on a belief that "combining the physical with media is where the most powerful intersection for a brand is. Don't just think about throwing a great party. Think about an event as a milestone within a month of media. Think about how to amplify your event with a digital experience that moves out into the world."
For UrbanDaddy and its partners, experience is the crucial word. Instead of a 30-second ad pinged over traditional channels, their kind of marketing programs are designed to wrap consumers within a highly produced mood, engaging emotions with an elevated sense of exclusivity to transform mere consumers into passionate brand advocates. What sets Broumand's approach apart from the rest of the experiential pack is the wealth of information he commands about an economically desirable audience.
"These are people who desperately seek to consume," Broumand says. "They want to try the newest X. They want to do the newest Y." He should know. Before UrbanDaddy readers arrive at an event, Broumand already owns their preferences and habits, gleaned from email and Web site activity. Add to that data collected from R.F.I.D. technology—radio frequency identification chips embedded into a card or mobile device, which UrbanDaddy first implemented for an event with Johnnie Walker last March—and you have real-time data on how attendees are interacting with an event; what they're ordering at the bar or how long they stayed. "Imagine using all that information for the next event you do with Johnnie Walker to enhance the experience even further. If you ordered three rare Scotch whiskies, I know a certain thing about you: that you're a man of discerning taste and you should be getting an ad that relates to that lifestyle profile."
When it comes to building relationships with companies hungry for access to influential men, some campaign partnerships are a natural fit. "Our brand positioning is almost perfectly aligned," says JC Iglesias, director of marketing for Scotch whisky and cognac at Pernod Ricard U.S.A. "We fill a similar need for the consumer, which is about the experience of being a stylish gentleman. It's why we've worked with UrbanDaddy for almost five years now."
And sometimes, UrbanDaddy's corner on spirits-and-technology-craving males helps to achieve a bigger endgame. "We partnered in hopes that we could create a unique experience that would expand across key markets in the U.S.," says Lisa Cardoso, campaign manager for the Americas and Pacific at Sonos. "It is important that Sonos speak to a wide range of consumers, and UrbanDaddy's audience is a piece of a larger strategy to share our story."
As for where UrbanDaddy's advertiser-leveraged content falls on the muddying spectrum between editorial and marketing, Broumand doesn't see the relevance. Before founding UrbanDaddy in 2005, he was a corporate lawyer at Willkie Farr & Gallagher with little experience in publishing, beyond subscribing to GQ and Esquire. But today, as a growing power in a digital-to-physical media sphere, Broumand trusts the quintessential UrbanDaddy reader—himself—to navigate those waters.
"I've hated plenty of editorial and liked plenty of ads to know that it's not about editorial vs. advertisement," he says. "It's about whether something is cool." Coolness motivates consumers and advertisers alike at an UrbanDaddy event. ("They have a very clear voice," says Iglesias. "A traditional events agency wouldn't necessarily have its own voice, because they'll play back whatever you want them to do. UrbanDaddy does things with their own style.") Coolness, as it also happens, is one thing data can't provide.
"Fundamentally, our company is about creating editorial opportunities for marketers," Broumand say. "Is it editorial? Is it marketing? I don't know if it matters. I only know if I'm interested."
Photo: Courtesy of UrbanDaddy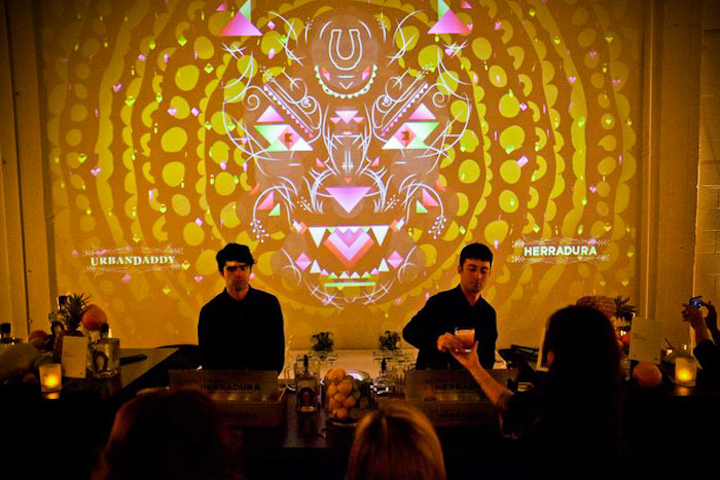 Photo: Courtesy of UrbanDaddy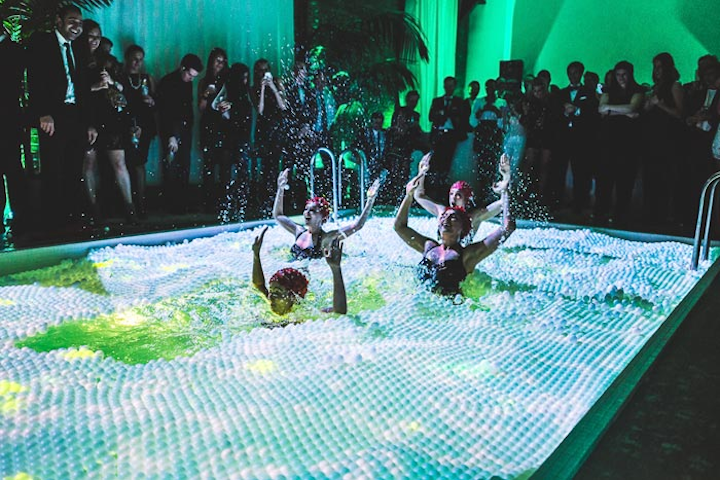 Photo: Loren Wohl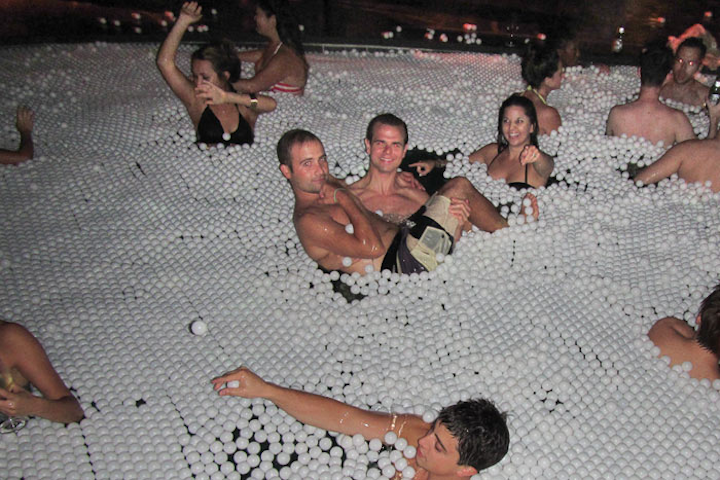 Photo: Courtesy of UrbanDaddy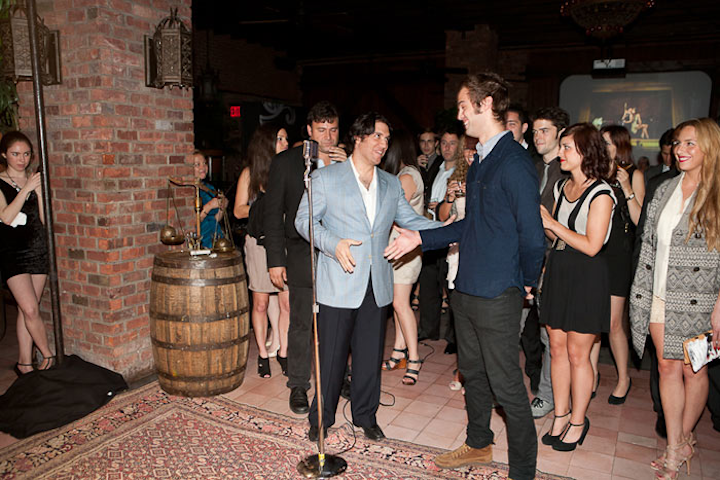 Photo: Courtesy of UrbanDaddy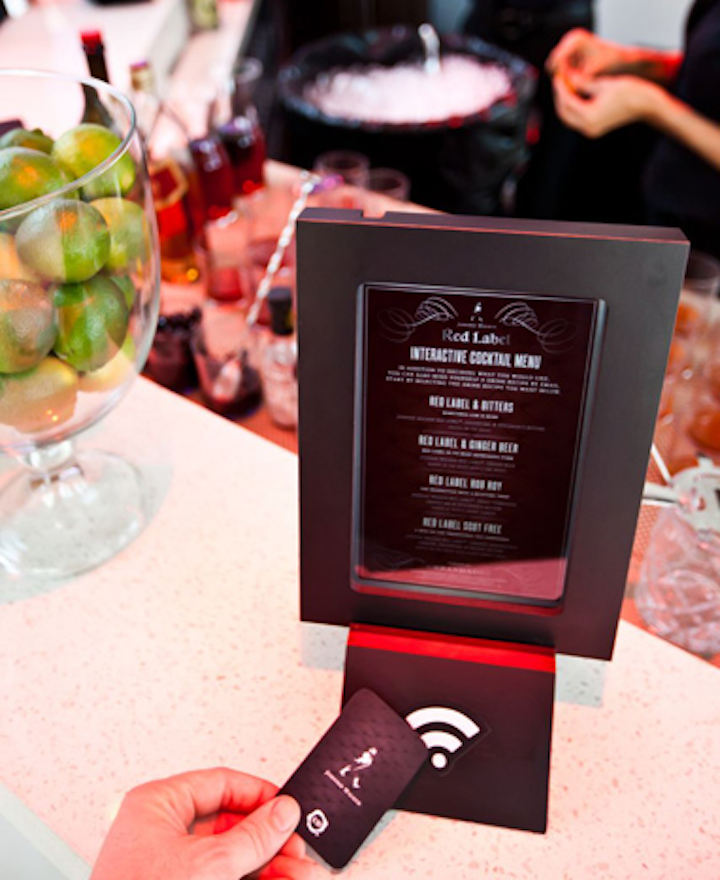 Photo: Courtesy of UrbanDaddy
Photo: Courtesy of UrbanDaddy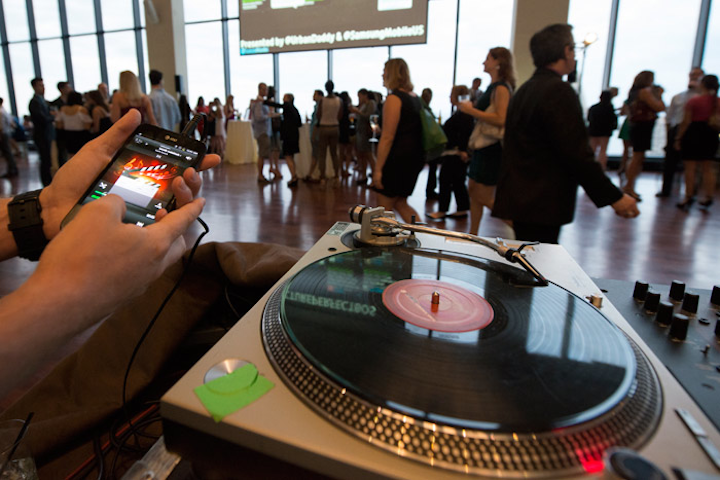 Photo: R. P. Cashin
Featured Venues/Suppliers: