N.B.A. All-Star Game 2015: How Nike, American Express, and More Scored With Basketball Fans
Sponsors and brands looked to impress the huge crowds gathered for the game in New York with cool, cutting-edge technology and unique, immersive experiences.
February 18, 2015
Starting on February 10, the N.B.A. All-Star Game took over New York with events, parties, and product launches spanning five boroughs over seven days, all leading up to the big game at Madison Square Garden on Sunday.
The biggest—and longest-running—activation was the N.B.A. House (previously known as Jam Session), which took place at the Skylight at Moynihan Station in Manhattan and the Paramount Theatre in Brooklyn from February 10 to 16. At the weeklong festival, fans were able to test their court skills and interact with current and former players—in person and digitally. American Express introduced an innovative digital video experience called Pivot. With the help of wraparound camera technology, guests got an up-close look at N.B.A. stars John Wall, Anthony Davis, LaMarcus Aldridge, and Mason Plumlee and their signature moves; from a console, visitors were able to control their view of the players' shots, which were displayed on life-size 103-inch screens.
"Since there's a finite number who can see the live game, we wanted a way to scale [the experience] to fans," said Deborah Curtis, vice president of global partnerships and experiential marketing for American Express. Following the N.B.A. House, the installation will live on Barclays Center's main concourse through spring 2015.
The N.B.A. also decided to take on a new opponent this past year—New York Fashion Week. The biannual event, which runs from February 12 to 19, coincided with the All-Star Game festivities and inspired the N.B.A. All-Star All-Style presented by Samsung Galaxy event. The runway show at the Hammerstein Ballroom featured some of the league's fashion-forward players like James Harden, J.R. Smith, and Klay Thompson. During the February 13 taping, a panel of judges, including TNT's Charles Barkley and Kenny Smith, graded the athletes' off-court ensembles using Samsung Galaxy Tab S devices. It was the first-ever N.B.A. fashion show and was executive produced by LeBron James's Springhill Productions and IMG and in association with Turner Sports.
In addition to the official league events, many brands took advantage of the prime location, the enthusiastic crowds, and an unprecedented global media presence to debut their newest campaigns and promotions.
To celebrate the 30th anniversary of the Air Jordan franchise, Nike's Jordan brand teamed up with creative agency AKQA to create "the Last Shot," a 1,200-square-foot responsive LED half-court where guests could virtually recreate two of Michael Jordan's most iconic shots from the 1982 N.C.A.A. Championship and the 1998 N.B.A. Finals. After entering the "Pearl Pavilion" at Penn Plaza, located across the street from Madison Square Garden, guests received R.F.I.D. wristbands and were "transported" back in time through audio and video, including crowd reaction and graphics that change based on their performance—allowing fans to run in Jordan's kicks, but with a personal twist.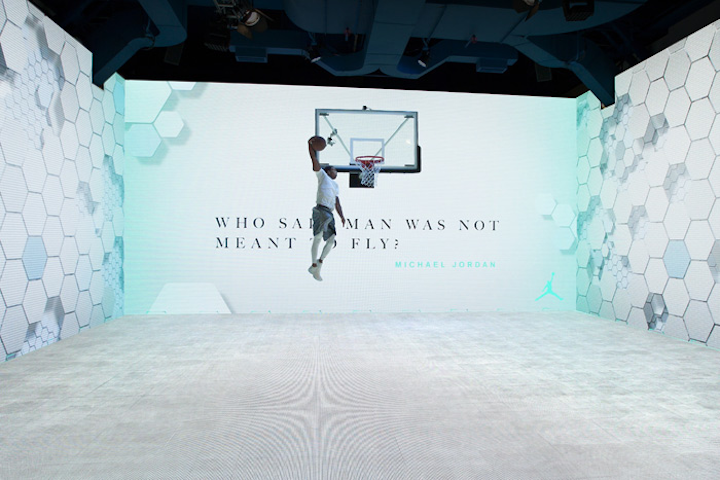 Photo: Courtesy of AKQA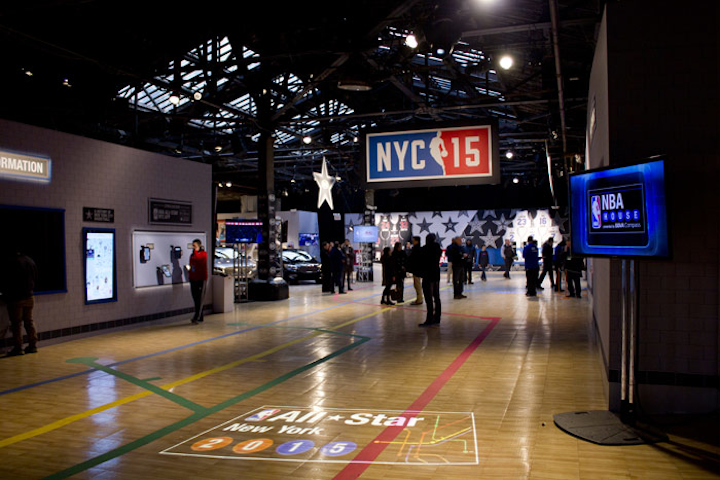 Photo: Cornelia Stiles/BizBash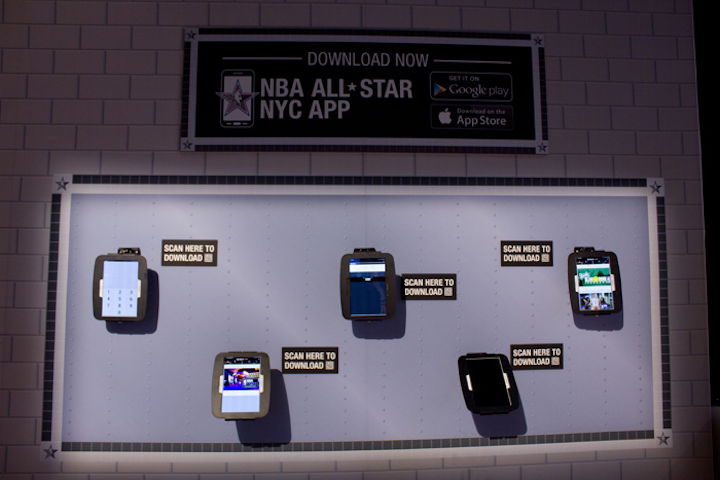 Photo: Cornelia Stiles/BizBash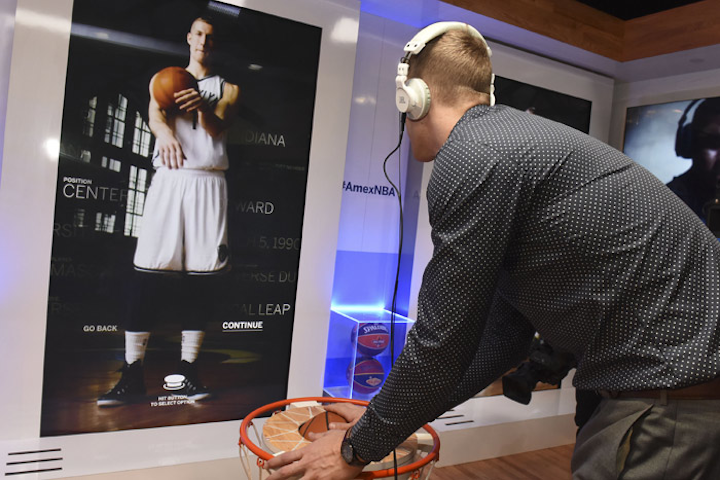 Photo: Vivien Killilea/Getty Images for American Express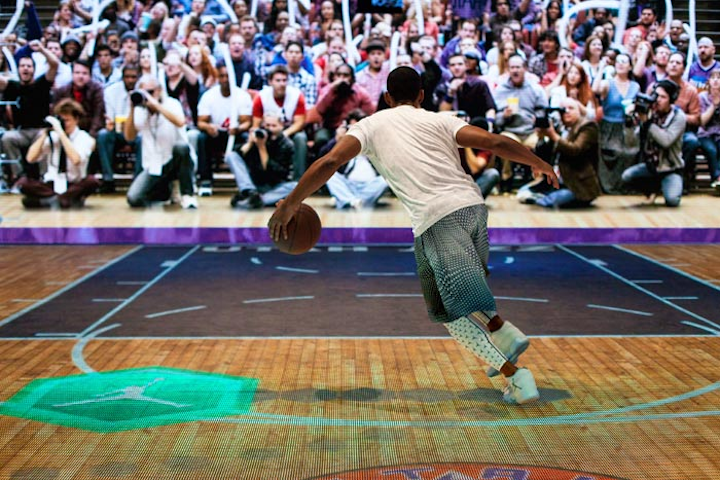 Photo: Courtesy of AKQA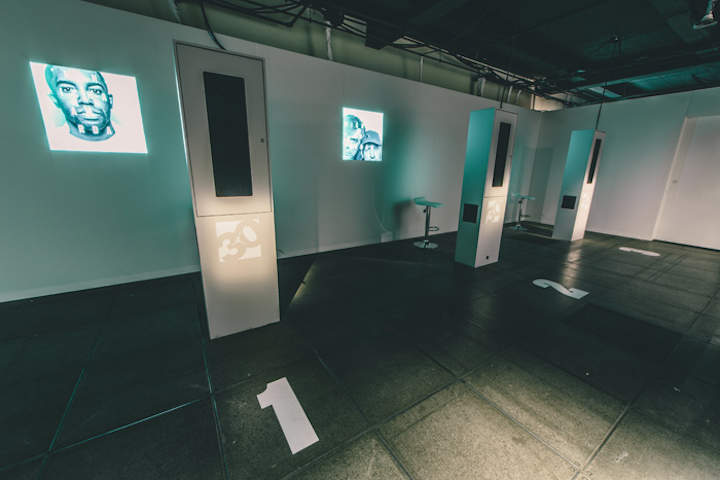 Photo: Courtesy of Nike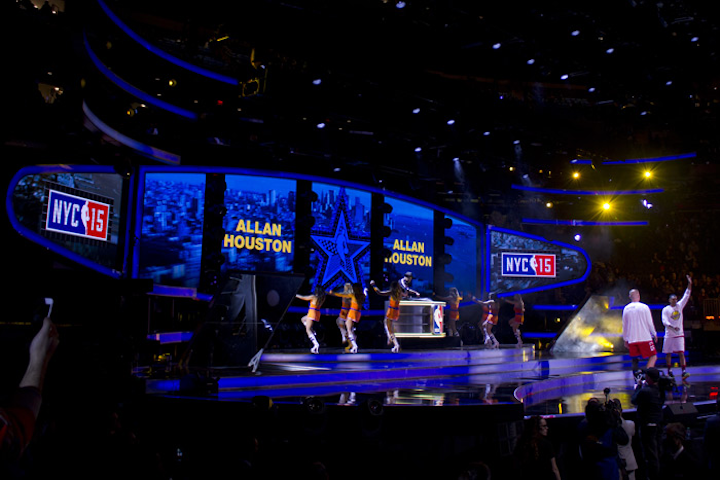 Photo: Cornelia Stiles/BizBash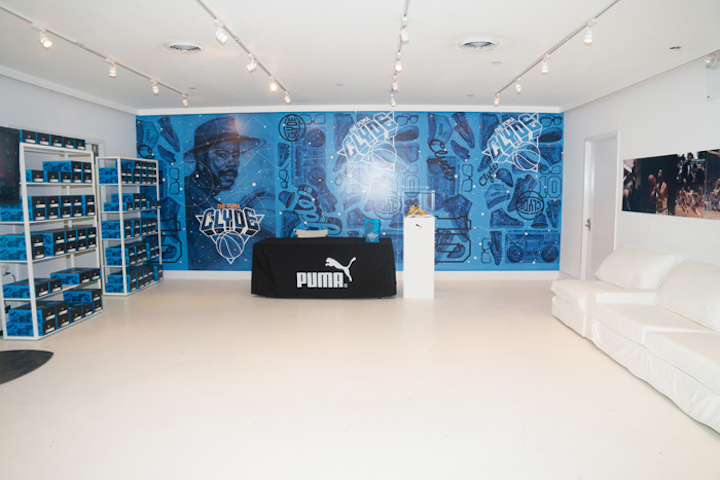 Photo: Danny Vasquez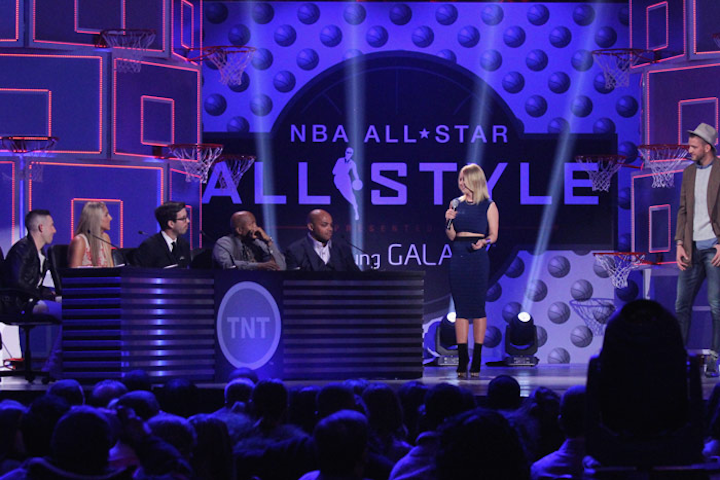 Photo: Rob Kim/WireImage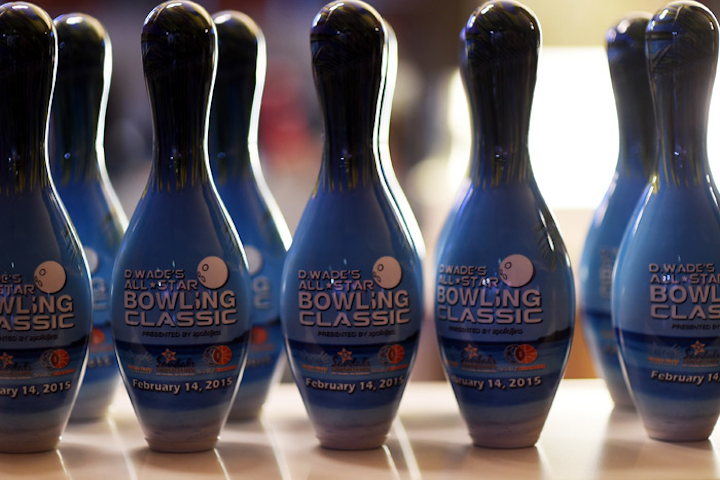 Photo: Dimitrios Kambouris/Getty Images for The Sandals Foundation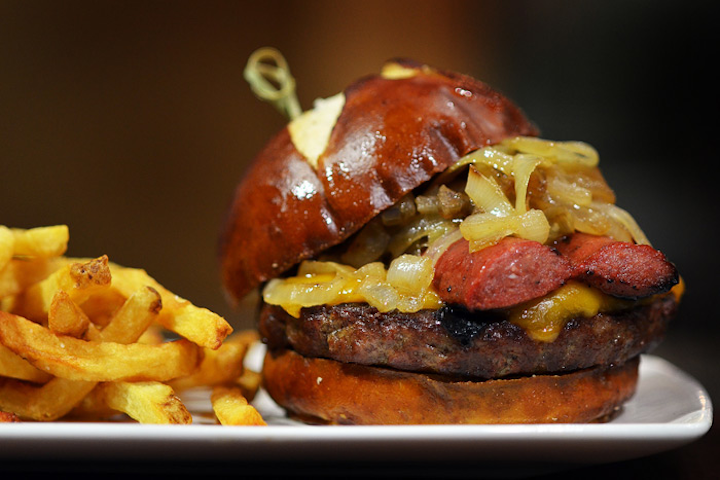 Photo: Courtesy of Levy Restaurants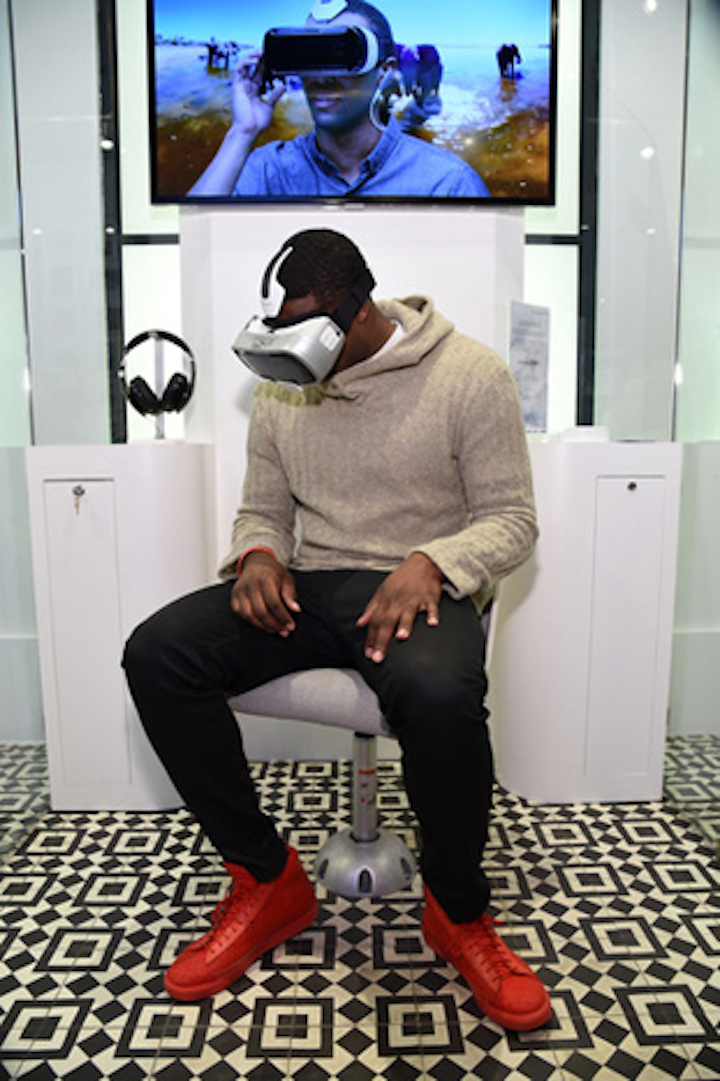 Photo: Ilya S. Savenok/Getty Images for Samsung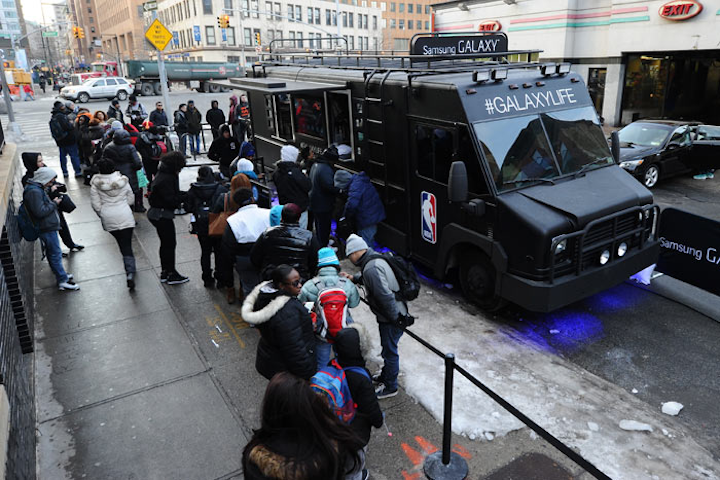 Photo: Ilya S. Savenok/Getty Images for Samsung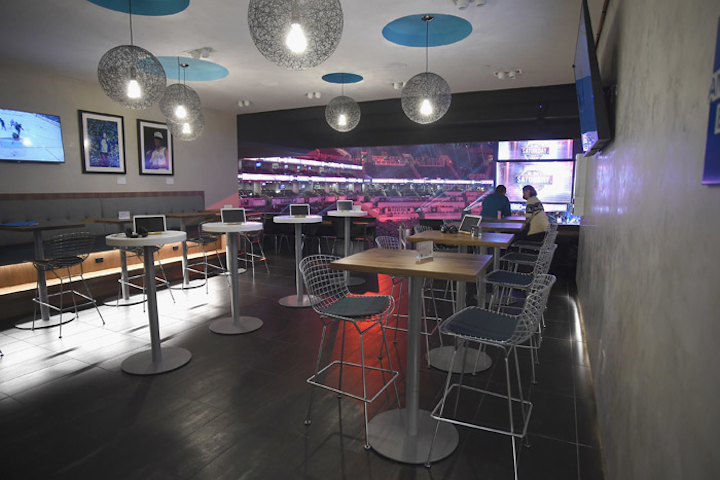 Photo: Gary Gershoff/Getty Images for American Express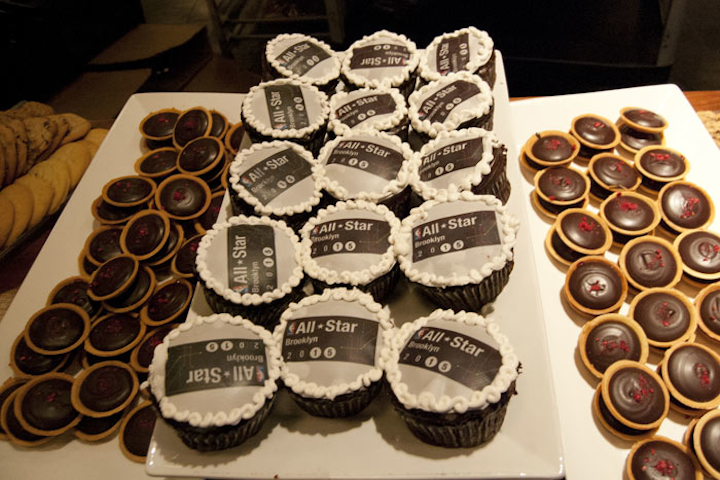 Photo: Michele Laufik/BizBash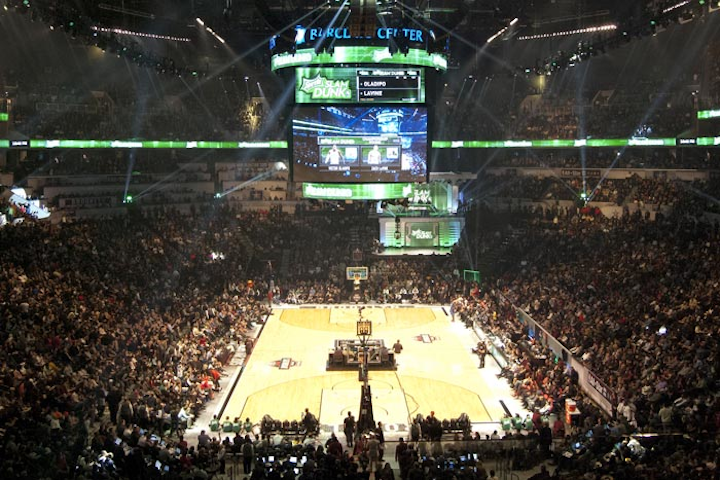 Photo: Michele Laufik/BizBash
Photo: Cornelia Stiles/BizBash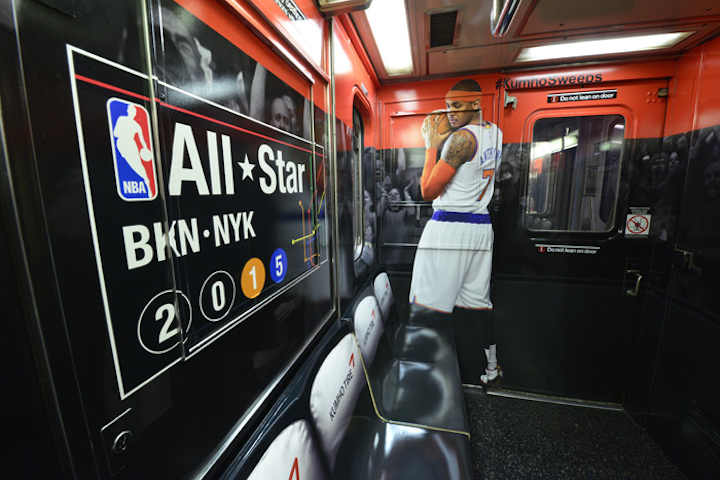 Photo: David Dow/NBAE/Getty Images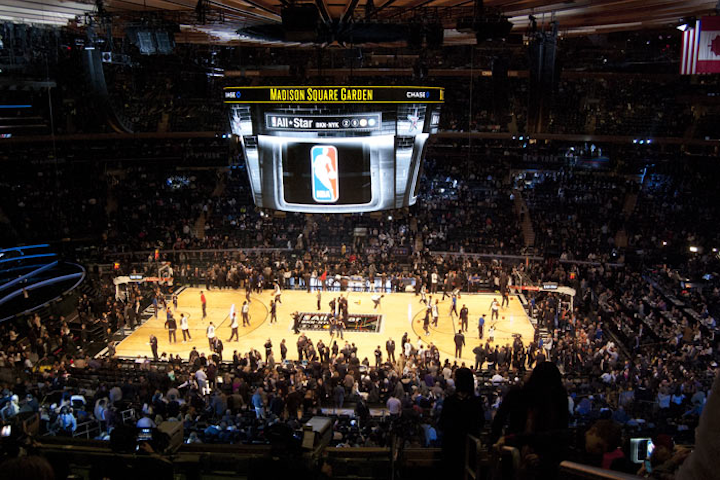 Photo: Michele Laufik/BizBash
Featured Venues/Suppliers: