Why Converse Turned a Public Plaza Into a Virtual Reality Experience
As part of its latest marketing campaign, the footwear brand created a tech-driven installation that allowed consumers to enter the lives of some inspiring wearers.
March 19, 2015
As the saying goes, you don't really know someone until you've walked a mile in their shoes—or at least simulated the journey.

For its recent marketing activation, "In Their Chucks: 360°Experience," Converse allowed fans of the brand to step into the sneakers (and lives) of some real people with a virtual reality experience.

From March 2 to 7 in New York's Flatiron district pedestrian plaza, Converse set up a gallery, which featured 15 nine-foot-tall light boxes displaying images of different Chuck Taylor All Star sneakers, including ones from Patti Smith and Andy Warhol. "We wanted to showcase a diverse array of sneaker portraits that brought to life the creativity of people from all walks of life who choose to wear Converse—from musicians to artists, skaters to fashionistas, the known to the unknown," said Ian Stewart, vice president of global marketing for Converse.
Google Cardboard goggles accompanied some of the interactive portraits, allowing visitors to enter the worlds of street artist Ron English, musician King Tuff, and urban explorer Thomas Midlane. Users were immersed into four different environments—everything from a zombie world to underground tunnels to a psychedelic dream. "[Users] experienced every scuff, stain, and rip of the sneakers through the cardboard goggles," Stewart said. The 360-degree experience was also replicated on a dedicated mobile app and online.

The virtual reality project, which was unique to New York, was part of the brand's larger "Made By You" initiative. The multichannel global campaign includes activations in stores, online, and via social media, and features hundreds of curated Chucks in an effort to show the diversity and self-expression of the individuals who wear the famous kicks.
"We wanted to bring the campaign to life, and there was no better way than through a high-impact, highly visible virtual reality experience," Stewart said. Fans can also bring in their Chucks to a host of pop-up portrait studios at retail locations around the world to create their own "Made By You" image.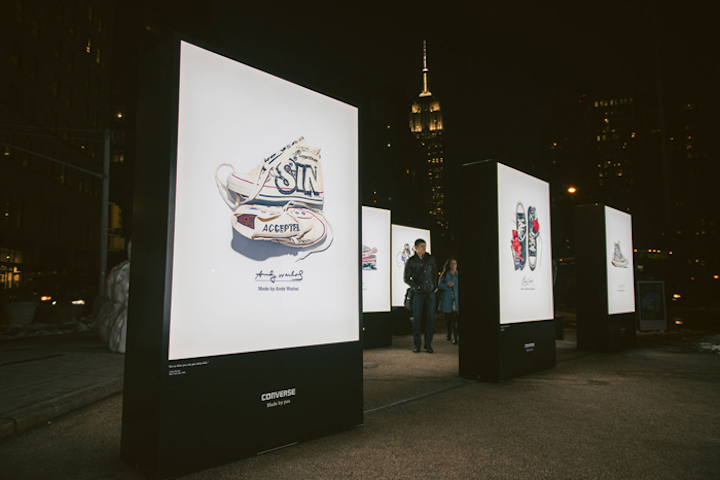 Photo: Courtesy of Converse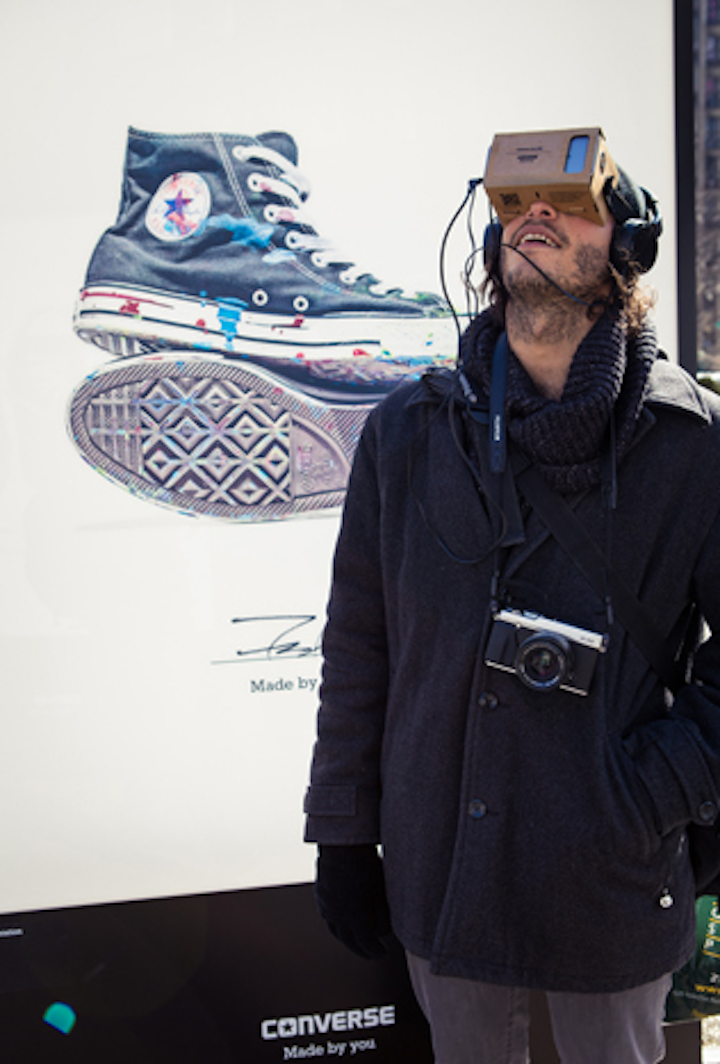 Photo: Courtesy of Converse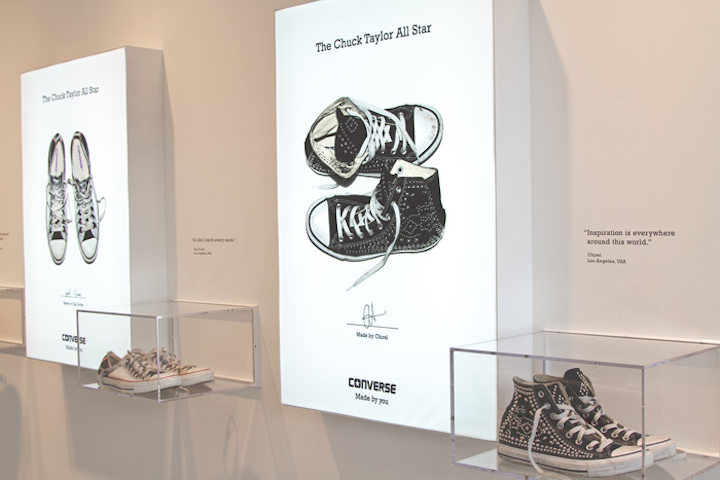 Photo: Courtesy of Converse
Featured Venues/Suppliers: