HBO and Bumble Invited New Yorkers to Have a Movie Date—at Their Home
The two brands partnered to take over a New York brownstone for two days, giving Bumble users a chance to watch box-office hits and classics available on HBO.
August 20, 2018
Be it a first date or a friend date, the option of watching a movie at home tends to be less popular than getting drinks or dinner. But at a recent activation in New York, HBO and Bumble collaborated to drive home the idea that "Staying in is the new going out."
The television network and dating and friend-finding app partnered to host Stay Home to the Movies, a two-day event in New York that turned a Manhattan brownstone into a branded, interactive movie-viewing experience, designed to showcase new box office hits and classic films available on HBO. The experience, which took place August 15 and 16, gave the Sousa House NYC a yellow makeover, featuring on-theme, Instagram-worthy photo ops, film-inspired catering, and five screening rooms that invited guests to get comfy.
The event was exclusive to Bumble Date and Bumble BFF users in New York, who were given the chance to attend with someone they had chatted with on the app—be it a romantic prospect or a new friend. HBO and Bumble partnered with creative agency Mekanism and experiential marketing agency Giant Spoon to conceptualize and bring the experience to life.
"You may not want to always admit it, but it can be all-around more enjoyable to stay home than brave the bars and trains required of a night out," said David Horowitz, executive creative director of Mekanism. "So we thought: Wouldn't it be great if you could get the entertainment experience and comfort of watching an HBO movie at home while still 'going out' on a first date or 'meeting up' with a friend. By putting HBO and Bumble together, we give people the chance to have the best kind of going out together experience—one that feels like the best version of staying in."
Upon arrival, attendees were prompted to fill out a short quiz on a smart tablet. Based on their answers, brand ambassadors gave them a bracelet that directed them to a specific screening room to watch one of five films available on HBO: It, Wonder Woman, Girls Trip, Back to the Future, and The Devil Wears Prada.
For the first 90 minutes of the experience, guests could explore the brownstone and enjoy cocktails and snacks from Relish Caterers and Event Planning. Catering stations included popcorn served in branded yellow boxes and a D.I.Y. candy bar.
After mingling, guests were then prompted to go to their designated viewing room. During each film, guests were served curated drinks and bites inspired by that film. For example, guests who watched Girls Trip were served cocktails in tall, plastic sippy containers, similar to those served on Bourbon Street in New Orleans, where the comedy is set.
"We wanted [the experience] to be in a spectacular home with immersive viewing rooms, to align with the high quality movies on HBO," said Jason Mulderig, the network's vice president of brand and product marketing.
"Partnering with HBO is both very exciting and very natural for Bumble considering the convening power of film to connect people," said Andee Olson, director of partnerships for Bumble. "We also love any opportunity to create engaging and safe places for our users to connect offline, and Stay Home to the Movies reinforces that mission in a very unique and fun way."
Mulderig added that the partnership came about because the network saw a clear alignment with the brand's key audiences—people who are younger and socially connected as well as influencers, looking for an Instagrammable and engaging experience. 
For those who couldn't make the event, HBO and Bumble gave users nationwide the chance to win their own movie-watching package by entering a contest on a custom website.
Here's a look inside HBO and Bumble's movie-theme townhouse.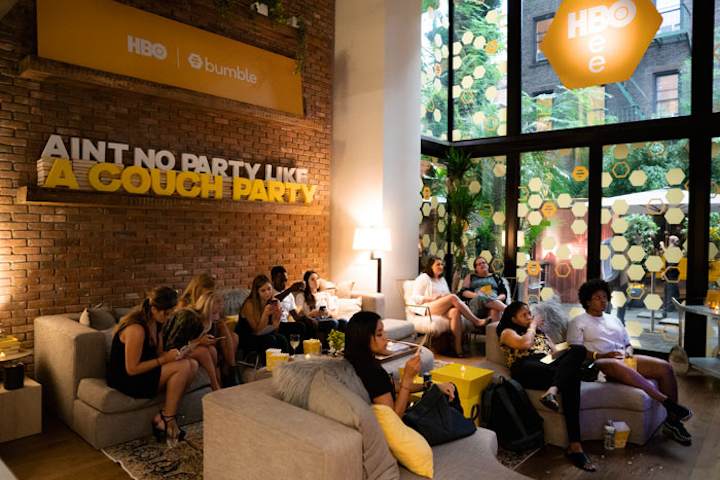 Photo: Courtesy of HBO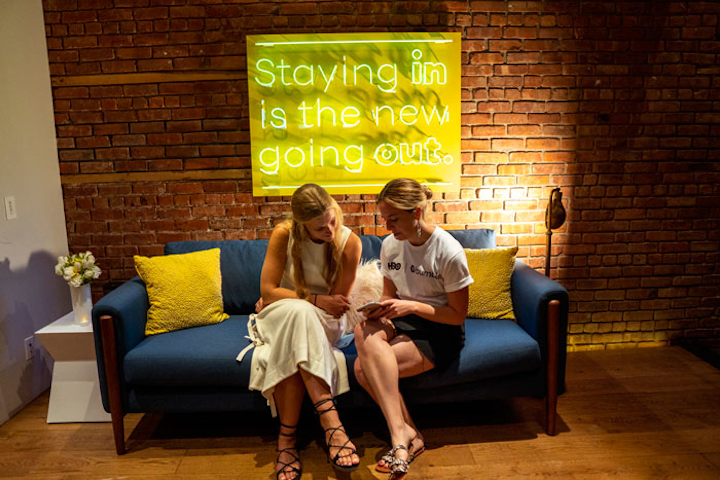 Photo: Courtesy of HBO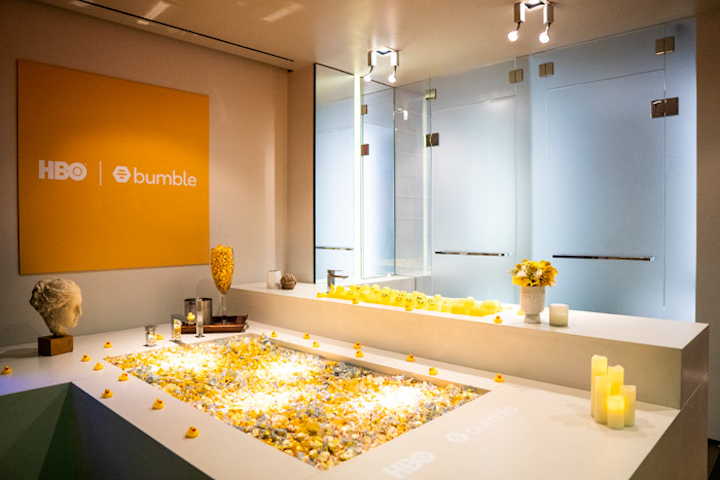 Photo: Courtesy of HBO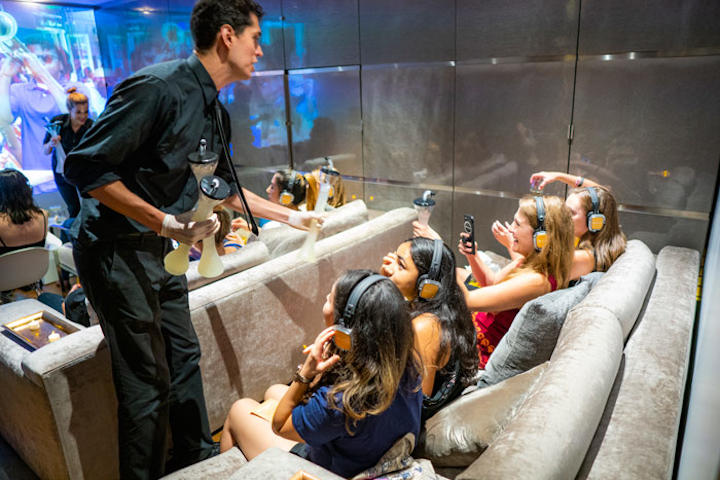 Photo: Courtesy of HBO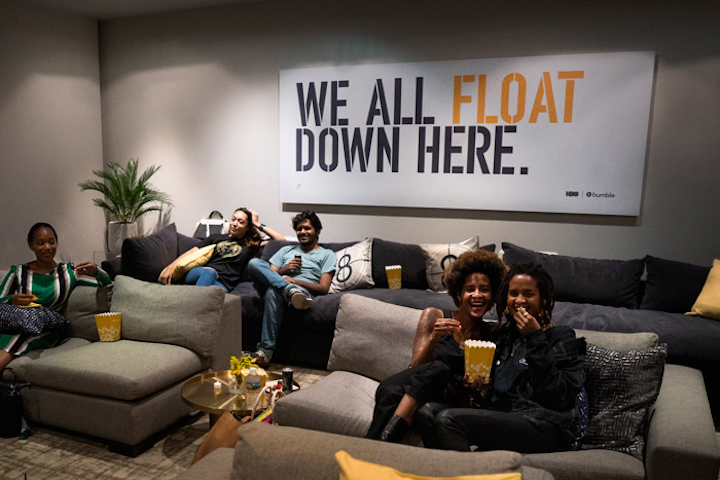 Photo: Courtesy of HBO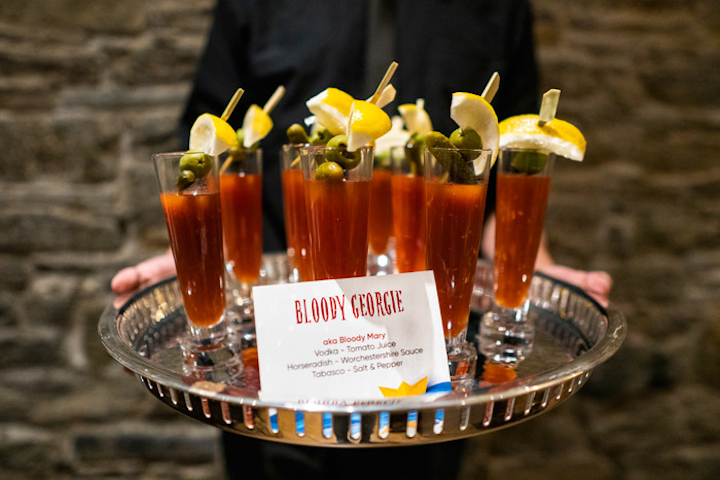 Photo: Courtesy of HBO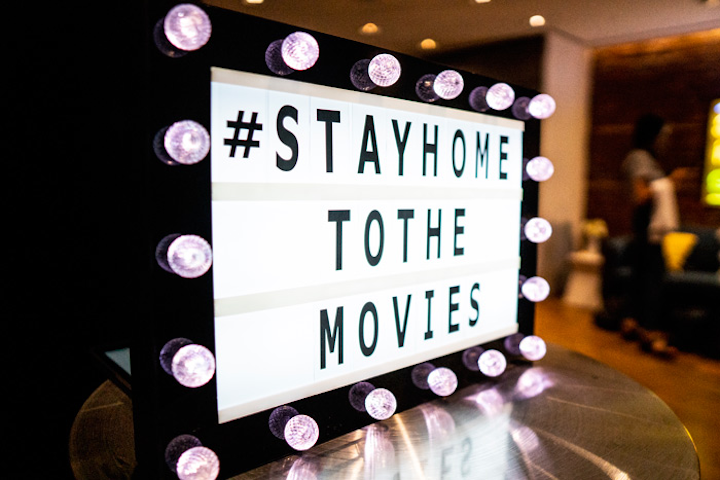 Photo: Courtesy of HBO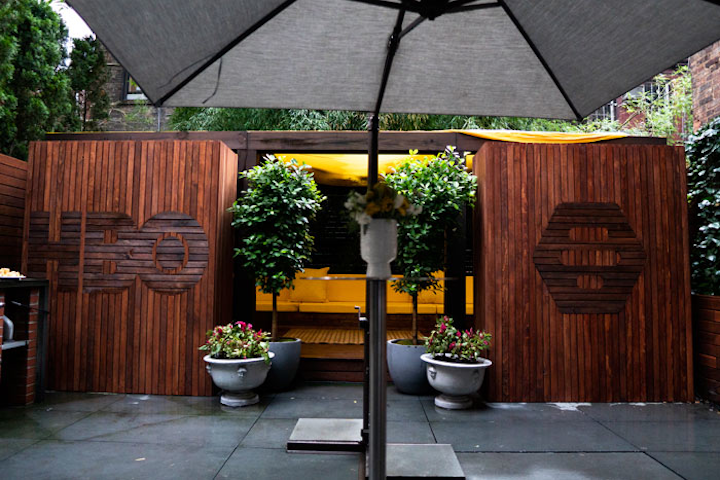 Photo: Courtesy of HBO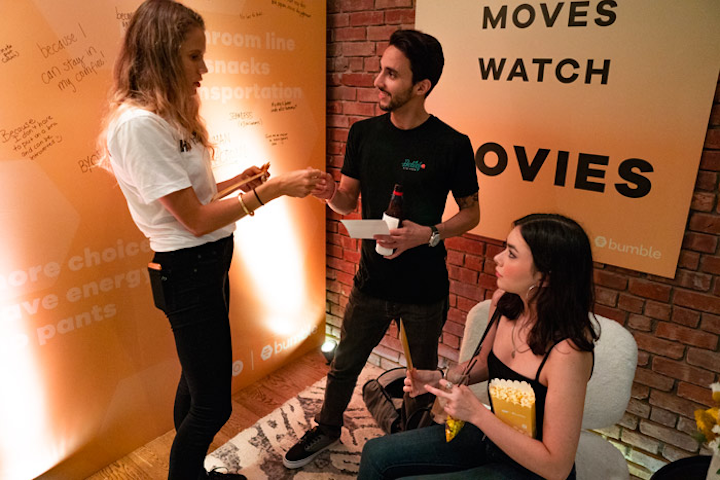 Photo: Courtesy of HBO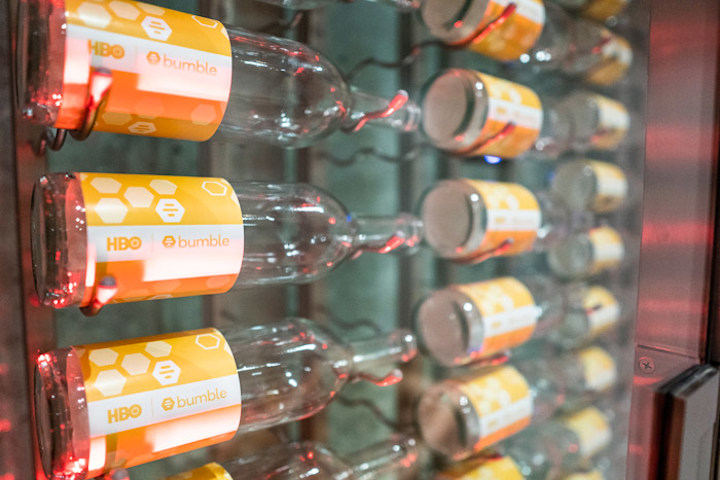 Photo: Courtesy of HBO
Featured Venues/Suppliers: