See the 'Serious Sparkle' at Lizzo's After-Party Celebration of Absolut Juice
The vodka brand launched new flavors in collaboration with pop star Lizzo during a concert after-party on Miami Beach.
September 23, 2019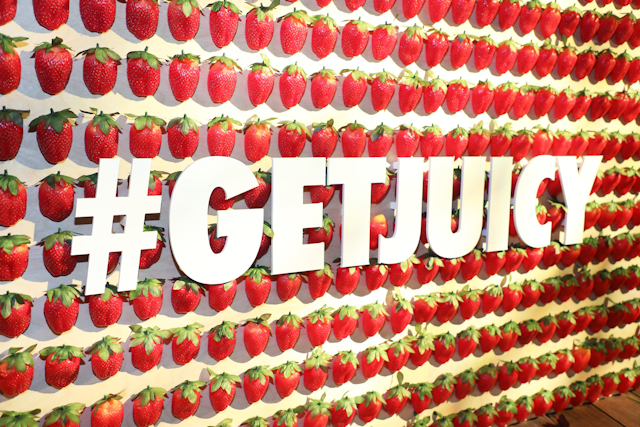 At a custom speakeasy-style bar, the front was covered in glittered strawberries and the campaign hashtag.Photo: Alexander Tamargo/Getty Images for Absolut JuiceMIAMI/SOUTH FLORIDA—When Absolut Vodka announced Absolut Juice, a line of strawberry and apple flavored vodkas, in July, it also revealed a collaboration with pop star Lizzo. Her song "Juice" is the line's anthem, and Pernod Ricard celebrated the partnership with a fruit-forward event following Lizzo's Miami Beach tour stop on September 11.
"Miami was selected for this event as the perfect crowd to celebrate with Absolut Juice and Lizzo after her concert performance at the Fillmore Theater," said Kim Haney, Pernod Ricard's senior manager of experiential, partnerships, and consumer engagement.
Produced by MKG with Absolut's in-house event team, the event recreated elements from Lizzo's bright, 50s-style Absolut Juice commercial throughout Irma's, the W South Beach's outdoor deck.
"Irma's not only offered an easy and seamless flow, but it gave us space for big production build outs of the photo moments, then an intimate, tree-covered space for the party," Haney said. "We loved the reclaimed wood bar as well as the festoon lighting."
The production included social media-friendly moments pulled directly from the content shoots: Among them were a strawberry garden, vintage lounge chairs, an apple orchard, and an apple-filled wheelbarrow—all decorated with real fruit. Guests were encouraged to post with #GetJuicy at the lyrics-filled glam station while posing with pink and green visors and buttons with slogans. "We added some serious sparkle," Haney said, from the pink piette sequin branding and glitter covered fruit featured at the bars to edible glitter served on the cocktail glassware.
Entertainment came courtesy of Lizzo's DJ Sophia Eris and the popstar herself, who hit the mic around 11 p.m. to sing "Juice" with the crowd before retreating to her custom trellis under the LED message, "Blame It On My Juice." Cocktails created for the evening included the Absolut Juice Strawberries and Cream and the Absolut Juice Apple Caramel Punch.
Haney selected a vegan passed bites menu to help minimize the event's carbon footprint. It included guava and manchego nibbles, mini cauliflower tacos, black bean patties sliders, mini apple pies, mini brownies, and strawberry tartlets.
"This won't be the last time we bring this partnership to life," Haney promised. Scroll down to see inside the party.

VENDORS
Audiovisual Production: STR
Catering, Venue: W Hotel South Beach
Design, Production: MKG
DJ: DJ Sophia Erts
Floral: Rose Coloured
Furniture Rentals: Lavish Event Rentals, Unearthed Rentals
Lighting: Stories Illuminated
PR: Weber Shandwick New York
Printing: Sobe Express
Scenic: Bombshell Productions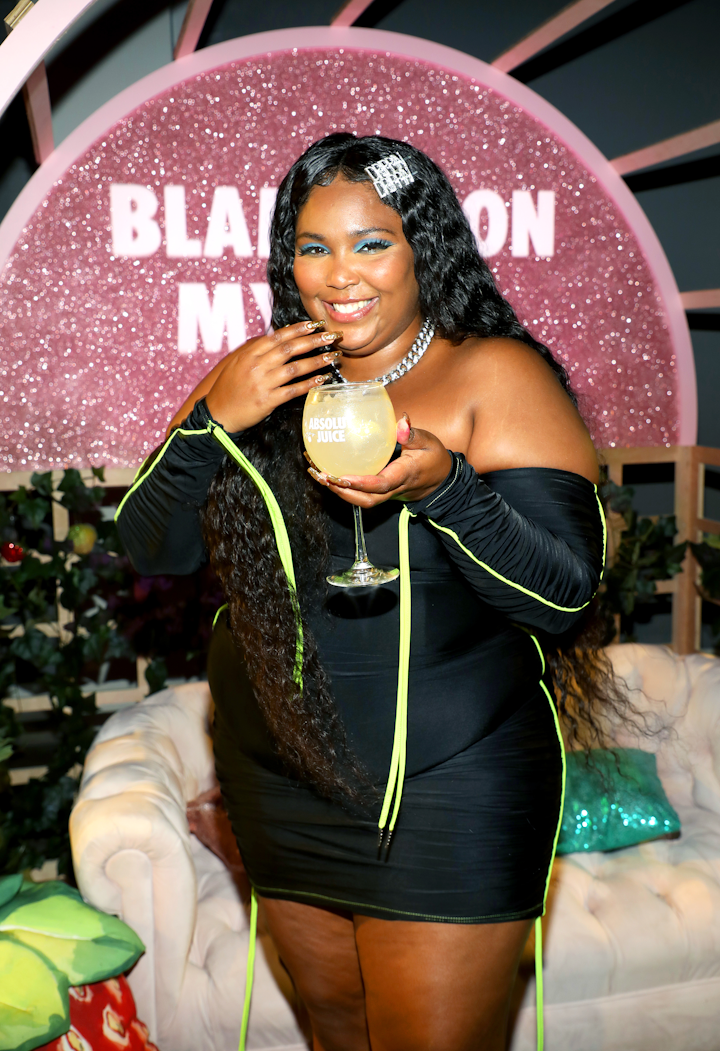 Photo: Alexander Tamargo/Getty Images for Absolut Juice
Photo: Alexander Tamargo/Getty Images for Absolut Juice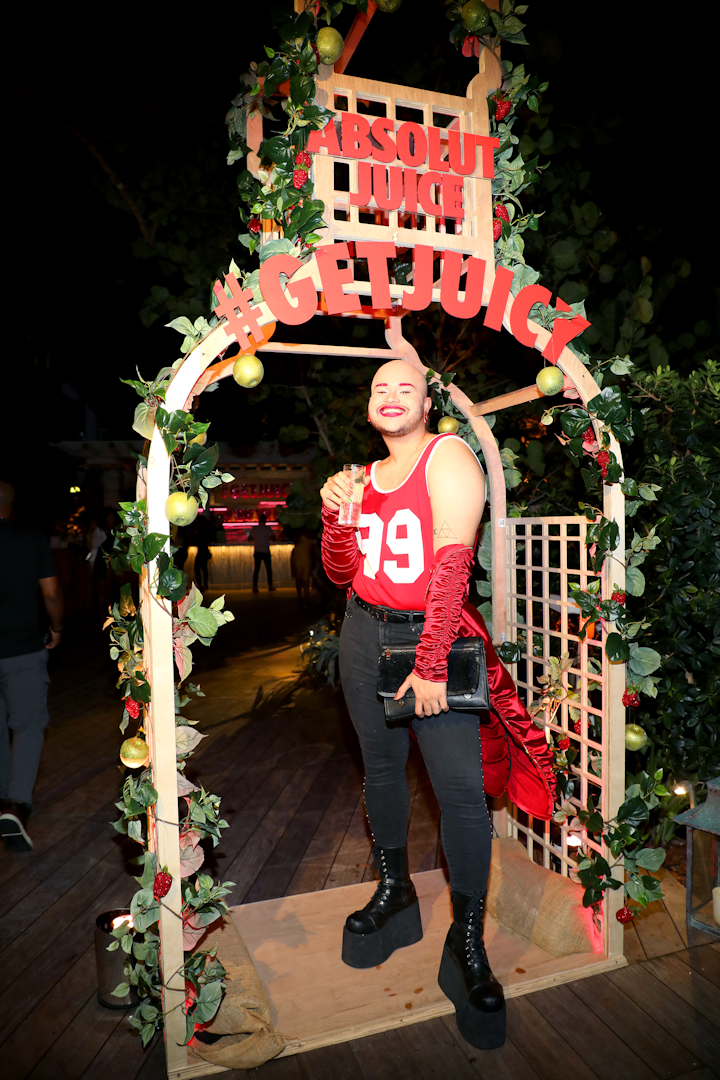 Photo: Alexander Tamargo/Getty Images for Absolut Juice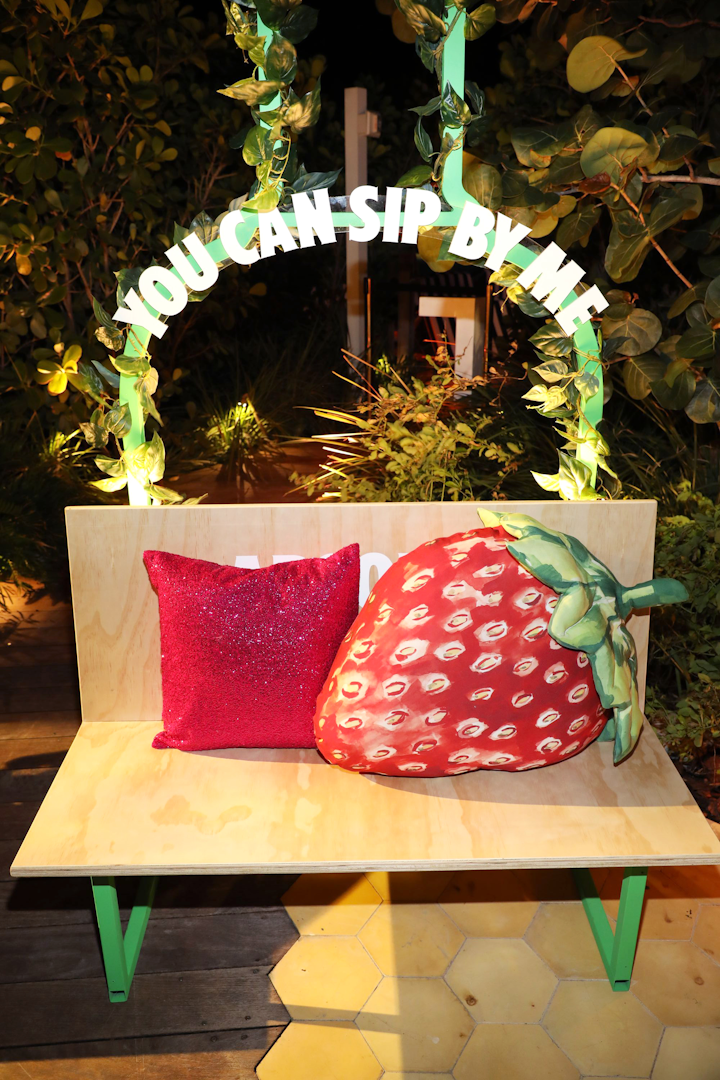 Photo: Alexander Tamargo/Getty Images for Absolut Juice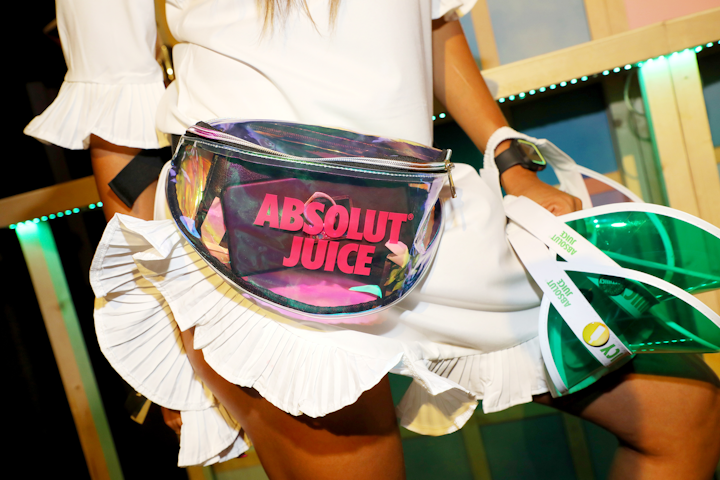 Photo: Alexander Tamargo/Getty Images for Absolut Juice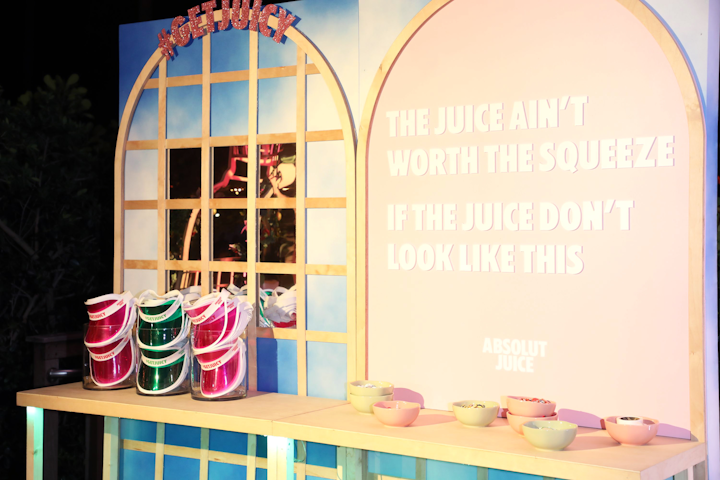 Photo: Alexander Tamargo/Getty Images for Absolut Juice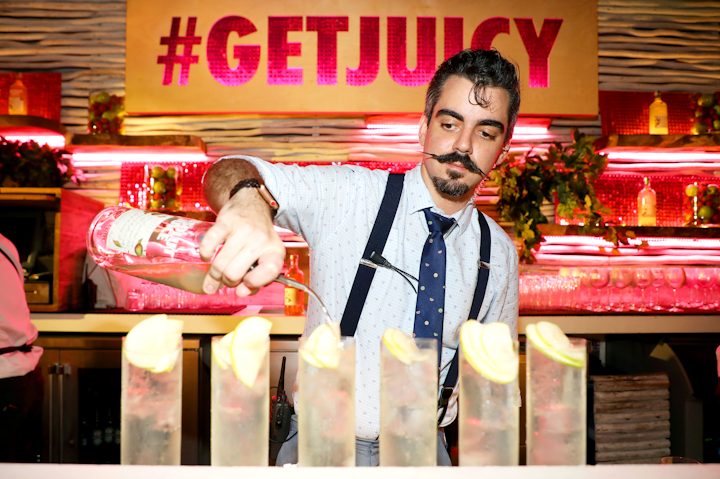 Photo: Alexander Tamargo/Getty Images for Absolut Juice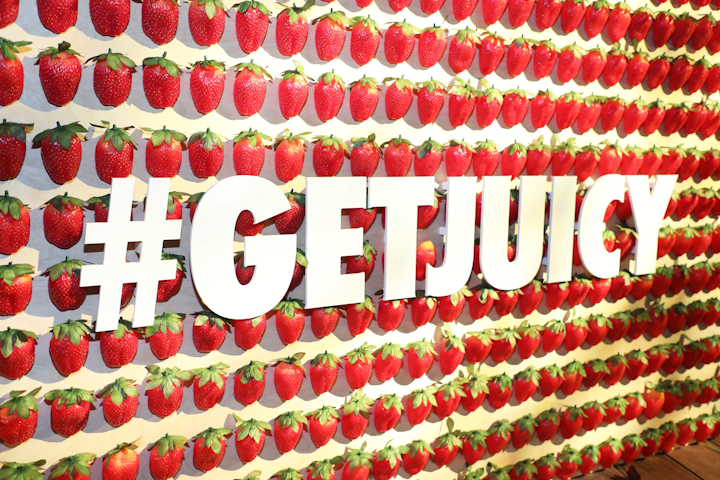 Photo: Alexander Tamargo/Getty Images for Absolut Juice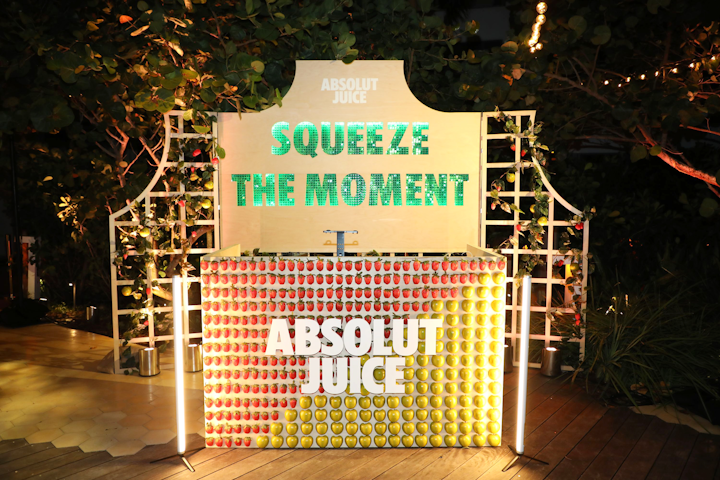 Photo: Alexander Tamargo/Getty Images for Absolut Juice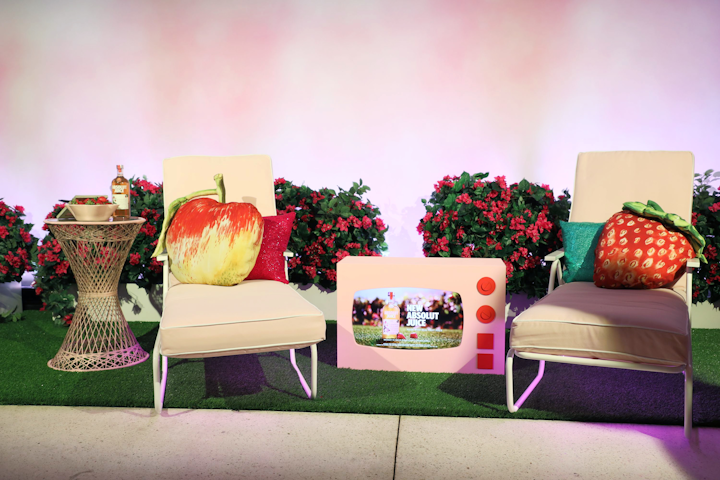 Photo: Alexander Tamargo/Getty Images for Absolut Juice