On the Road: 17 Eye-Catching Ideas for Literal Promotional Vehicles
See how brands have used planes, trains, buses, and even hot tubs to promote their latest campaigns, products, and series.
September 26, 2019
Whether it's for an experiential tour, daylong marketing stunt, or an activation at a major convention or festival, brands are using actual vehicles to grab attendees' and passersby attention. And in many cases, these promotional vehicles also double as a venue or an essential part of the event or activation. Here are some of the most recent and innovative uses of buses, planes, boats, and more across the United States and Canada, from brands including the N.B.A., Landshark Lager, HBO, Amazon, and Stella Artois.
Landshark Lager Mobile Hot Tub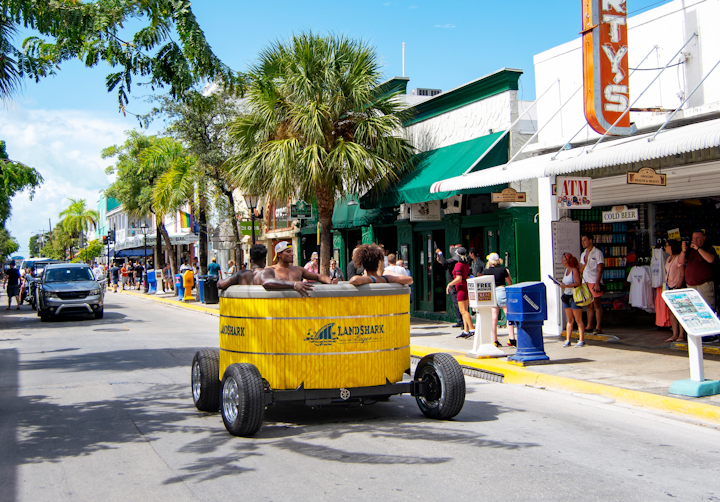 Photo: Courtesy of LandShark Lager
High West Distillery Train Car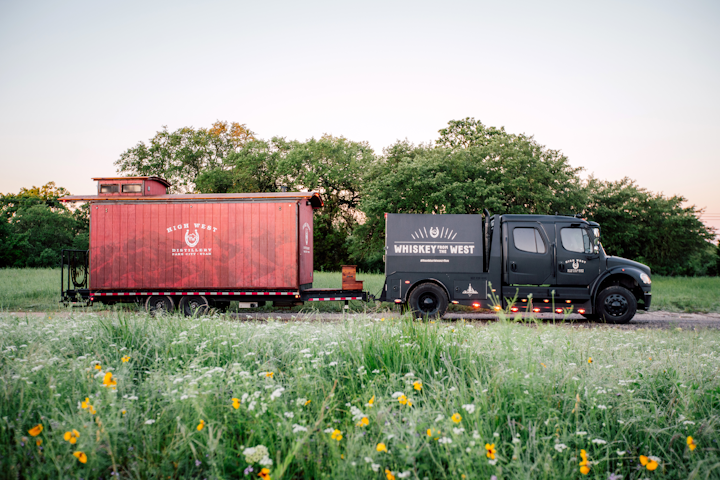 Photo: Courtesy of High West Distillery
N.B.A. Playoffs Bus
Photo: R.G.Norris
The Who Pop-Up Magic Buses
Photo: TC Photography
"Good Omens" Nuns Stunt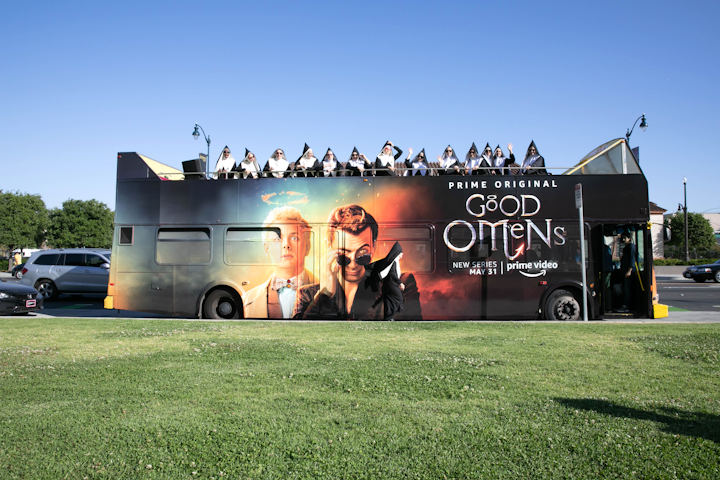 Photo: Johnnie Ingram
Oscar Mayer Wienermobile Airbnb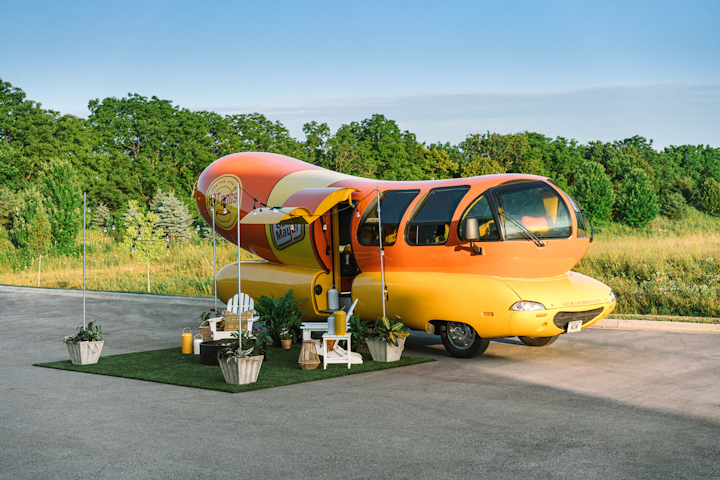 Photo: Courtesy of Oscar Mayer
St. Ives #NatureReset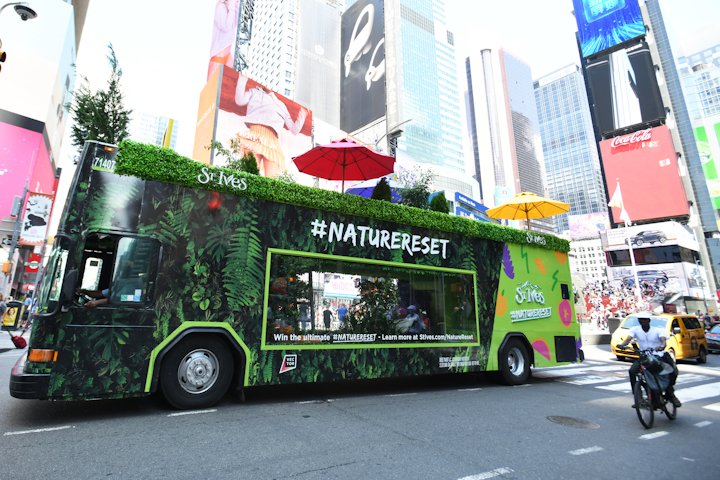 Photo: Bryan Bedder/Getty Images for St. Ives
Stella Artois East River Riviera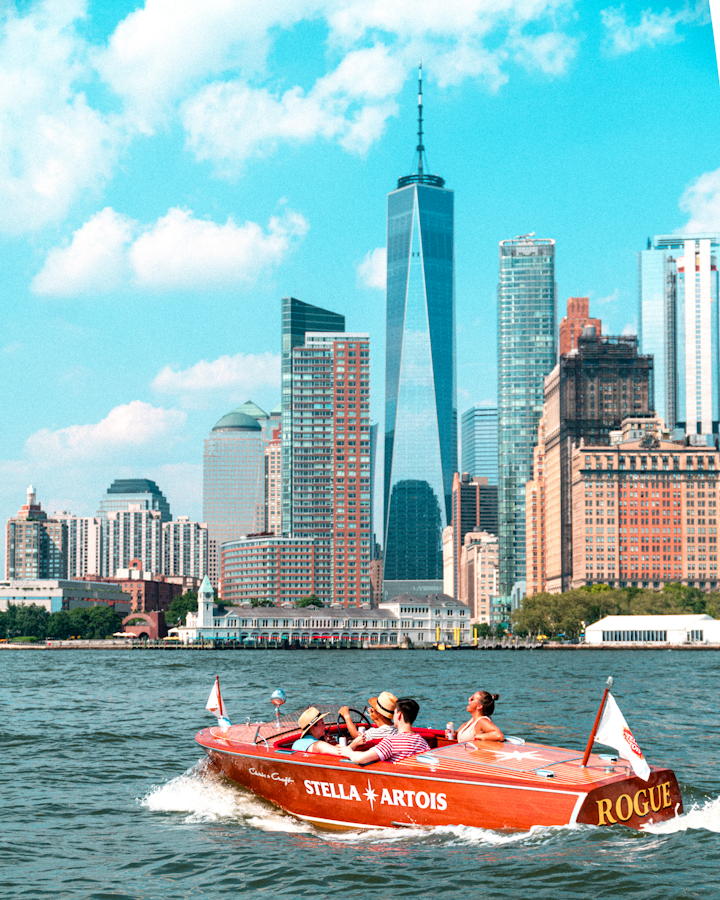 Photo: Courtesy of Stella Artois
IMDboat at Comic-Con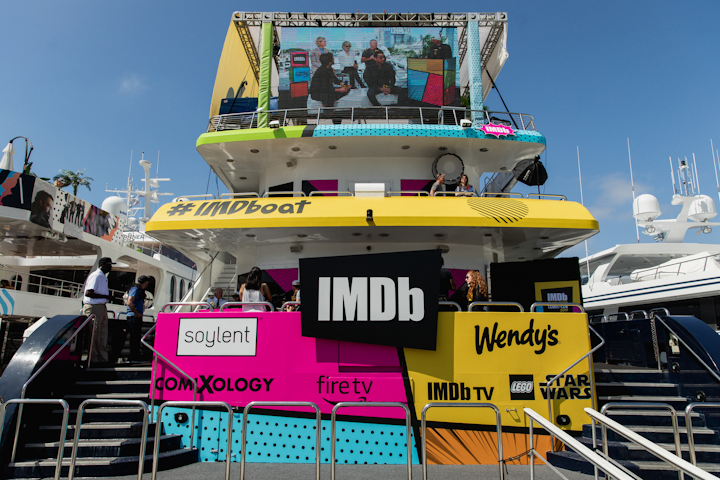 Photo: Miranda McDonald/IMDb
Zelle Ferry at Governors Ball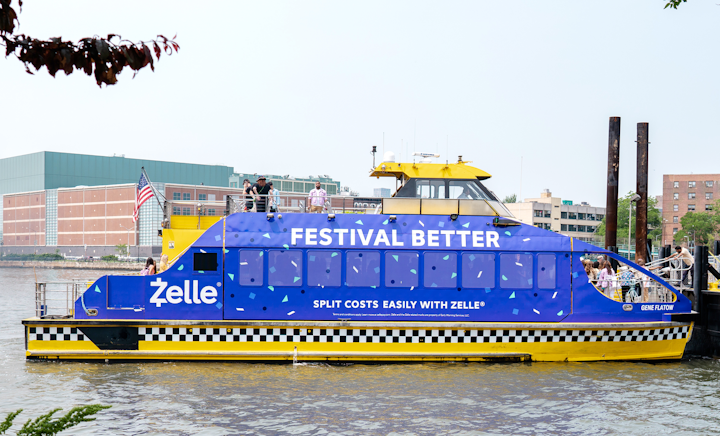 Photo: Courtesy of Zelle
HBO's "Dragon Wagon" Activation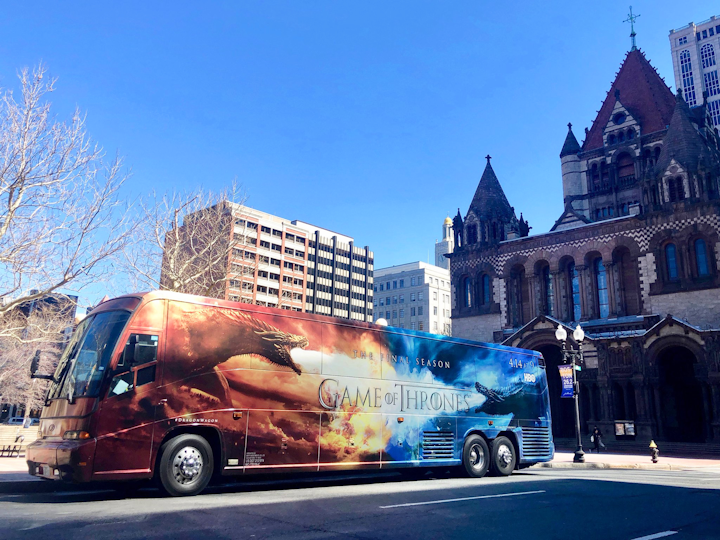 Photo: Courtesy of HBO
"High Maintenance" Truck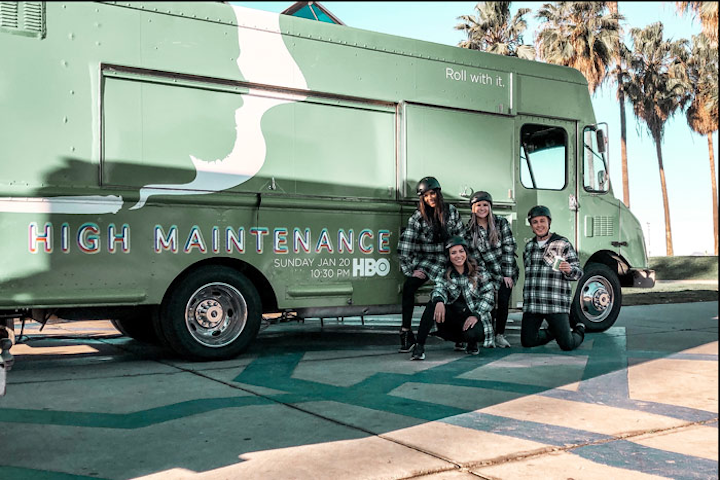 Photo: Courtesy of HBO
"Good Trouble" Moving Trucks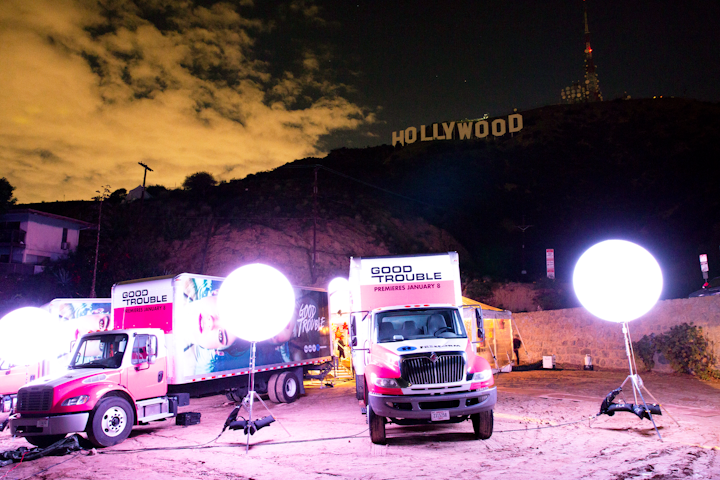 Photo: Troy Harvey/Freeform
TWA Connie Promotion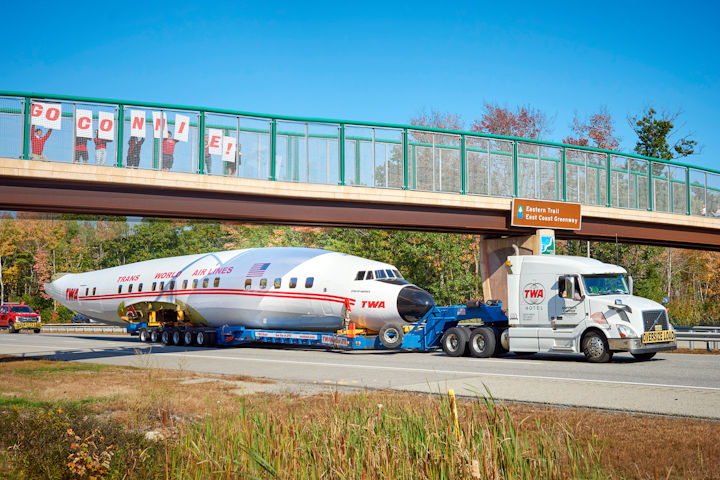 Photo: Aaron Flacke
American Airlines, Stand Up To Cancer, and Marvel Studios Custom-Wrapped Plane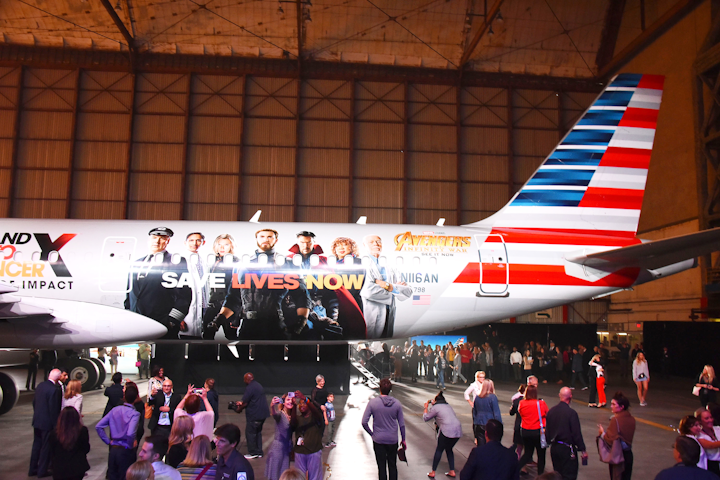 Photo: Araya Diaz/Getty Images for Stand Up To Cancer
Juno Express Powered by VIA Rail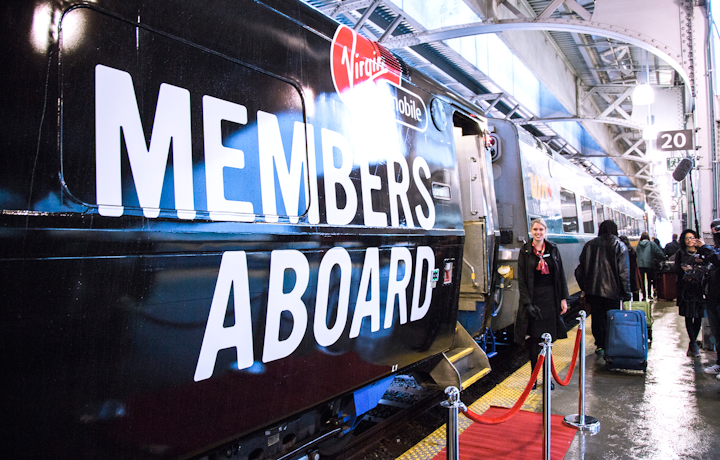 Photo: Ryan Bolton/CARAS
Advertising Week New York Food Trucks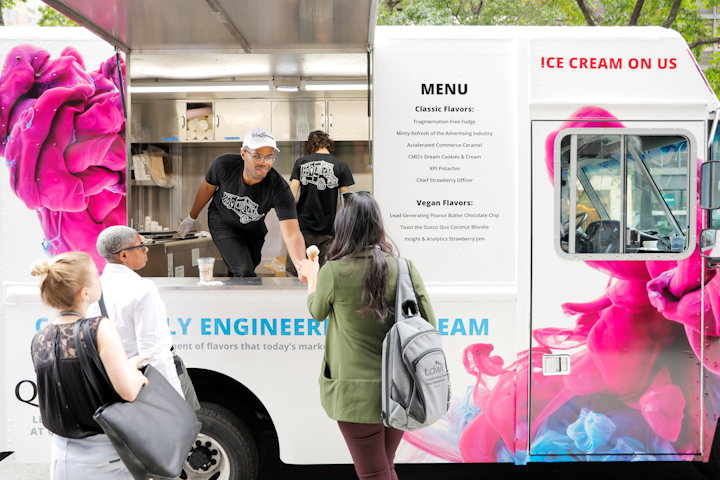 Photo: AW NewYork/REX/Shutterstock