Why Delta and BuzzFeed Hosted a Public Pop-Up Workspace
The two brands partnered to host a free workspace in New York, inviting the public to book 30-minute meetings in conference cabins.
September 30, 2019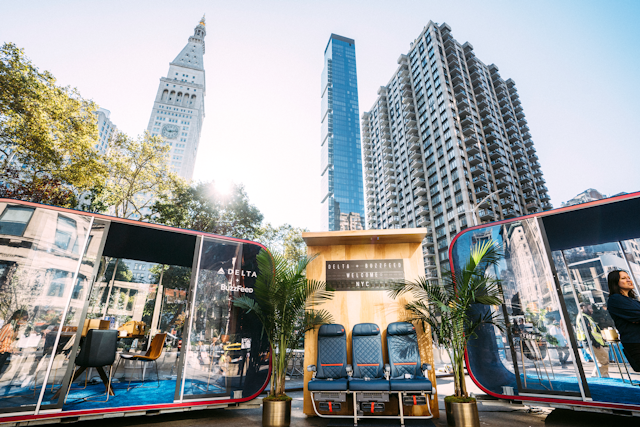 Delta and BuzzFeed's pop-up ran September 25 to 27 in Flatiron Public Plaza. The transparent workspaces were available to book for 30-minute sessions.Photo: Greg Noire

NEW YORK—New Yorkers looking for a break from their typical workday environment were recently given an outdoor alternative to hold meetings and conference calls, thanks to a partnership between Delta Air Lines and BuzzFeed.
The airline and media company hosted free pop-up "conference cabins," which were open to the public September 25 to 27, in the Flatiron district next to Madison Square Park. Guests could book 30-minute sessions in a single-person room or a room that held as many as four people, by registering on the activation's website or in person.
The pop-up was an extension of Delta's regional brand campaign for New York that launched in the spring, which aims to show city dwellers how flying with the brand might offer a relaxing break from busy city life. Delta also launched brand campaigns with different themes in Los Angeles and Seattle; the brand considers those three markets its most competitive hubs.
"The activation brings to life Delta's commitment to making time in the air a little more comfortable," said Ignacio Borbolla, marketing specialist for the East Region at Delta. "Delta has made significant investments in its in-flight experience, including more consistency, comfort, and convenience in all cabins of service on flights to and from New York. We aim to offer busy New Yorkers a reprieve from what can be a daily grind of city life, so we brought in-flight comforts to the heart of Manhattan."
Delta worked with its media agency PHD Media and BuzzFeed to produce and design cabins, which featured Delta's signature navy and red color scheme. After booking a room, guests received earbuds and reusable, collapsible travel cups. Both cabins also included TVs that were equipped to host video conference calls. The transparent workspaces recalled a similar activation from L.L. Bean, which created a functioning outdoor workspace that traveled to multiple U.S. cities in 2018. 
A spokesperson for Delta said the brand felt that BuzzFeed was the right partner to create an engaging activation in the middle of Manhattan. This the first activation the two brands have hosted together, but they have partnered on previous custom content and advertising. 
The workspace pop-up isn't the only experience Delta is executing for its regional campaigns. On October 4 and 5, the brand will host a pop-up bar in Seattle that will serve beers from around the world to celebrate the city's penchant for craft beer. The "17:00 Bar" will turn into a different global destination every hour on the hour, offering beer, food, music, and imagery inspired by that location. The pop-up will serve beer from 14 destinations, including Amsterdam, Mexico City, and Seoul, where Delta or its partners serve from Seattle-Tacoma International Airport.
The activations follow previous experiential marketing efforts for regional campaigns. In 2018, Delta and Tinder hosted the "Delta Dating Wall," a series of painted walls with illustrations of international locations; the wall provided fodder for new dating app pictures and was part of Delta's "New York Is Go" initiative.
Scroll down for a look at Delta and BuzzFeed's outdoor workspace pop-up.
VENDORS
Design, Production: PHD Media
Venue: Flatiron Plaza

Photo: Greg Noire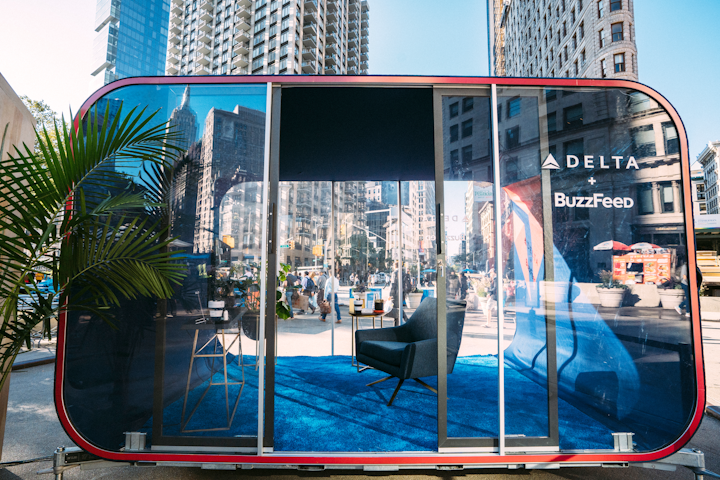 Photo: Greg Noire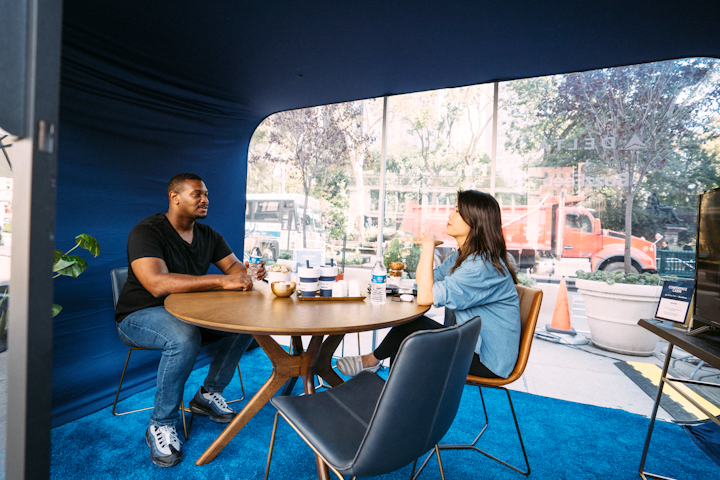 Photo: Greg Noire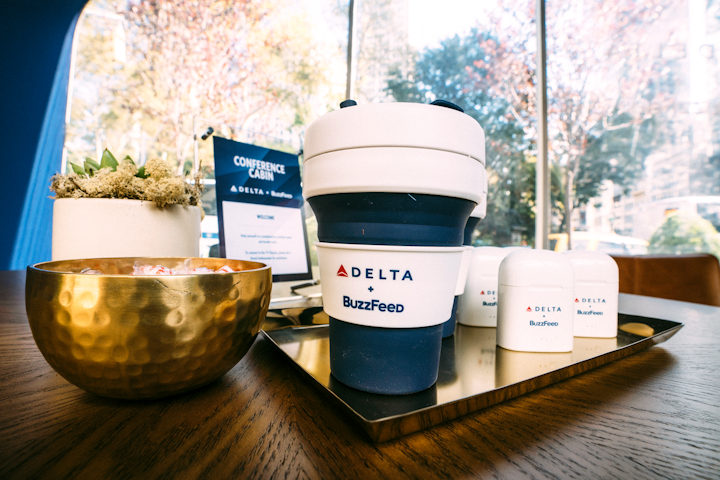 Photo: Greg Noire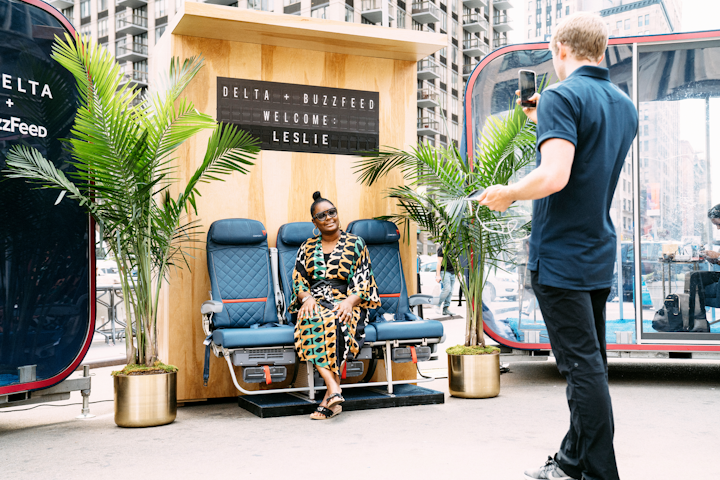 Photo: Greg Noire