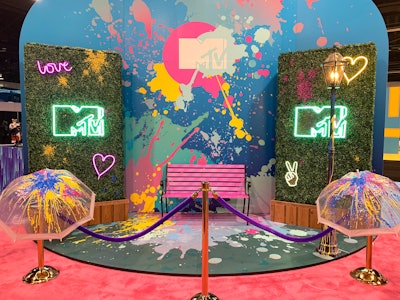 ANAHEIM, CALIF.—In 2018, VidCon general manager Jim Louderback proclaimed that VidCon attracts "the most media-savvy audience in the world."
That idea was once again on display at the 10th edition of the convention, its second since being acquired by Viacom. The four-day event, which ran from July 10 to 13 at the Anaheim Convention Center, drew 75,000 fans, video creators, social media influencers, and other industry attendees.
This year, the convention—which was named to BizBash's list of Southern California's top 100 events again this year—tested out some formatting changes, most notably with the addition of six-minute case studies, a series of rapid-fire presentations from the likes of Netflix, Microsoft, Chipotle, and Electronic Arts.
The convention also featured the inaugural pet programming zone this year, co-hosted by animal-focused YouTube channel The Dodo. The area offered panels on how to turn your pets into social media stars and featured meet-and-greets with famous animals including Sunglasses Cat, Escobar the Bearded Dragon, and dog and pig duo Pickles and Dill.
In another shift from previous years, TikTok was arguably the biggest winner of the weekend: The short-form video platform—which has 1.2 billion monthly users and was the third most-installed app worldwide so far this year—had a presence at VidCon for the first time. While popular YouTube creators were given extra security and private transportation after massive crowding in previous years, TikTok stars were still largely accessible to fans, generating the weekend's biggest buzz.
One place that TikTok stars were not accessible, though, was the platform's ultra-exclusive—and ultra-buzzy—after-party at Bowlmor Lanes. The guest list was strict: Only creators could enter, meaning fans and marketers were stuck following the festivities from afar.
One thing stayed the same, though: Brands such as YouTube, Facebook, MTV, Adobe, NBCUniversal, and more asked the Gen Z-focused crowd to embrace their creative sides at colorful, interactive booths, lounges, and activations. Here's a look inside some of the weekend's brand highlights.
Facebook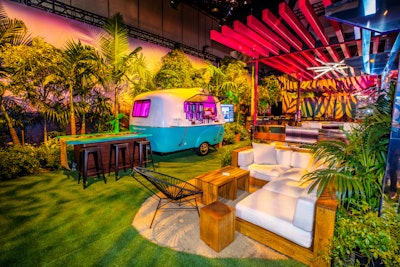 Photo: Steve Bitanga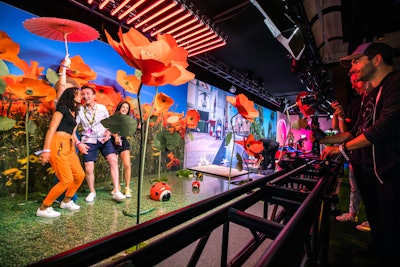 Photo: Steve Bitanga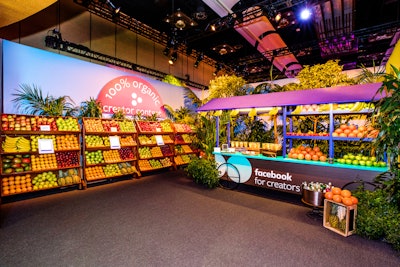 Photo: Steve Bitanga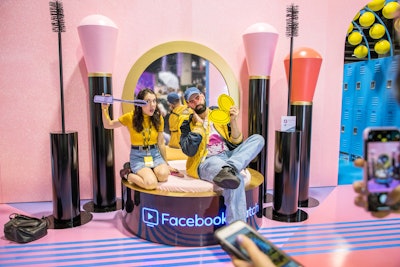 Photo: Steve Bitanga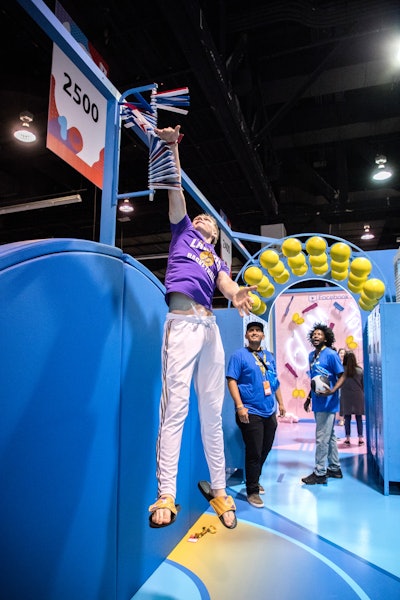 Photo: Steve Bitanga
Twitter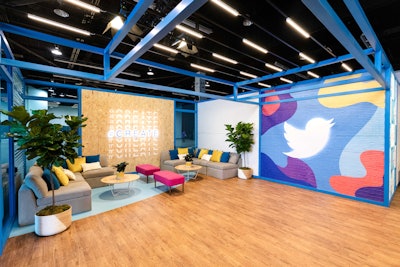 Photo: Courtesy of Twitter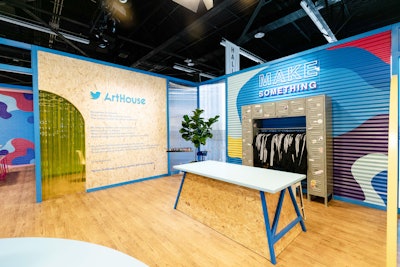 Photo: Courtesy of Twitter
MTV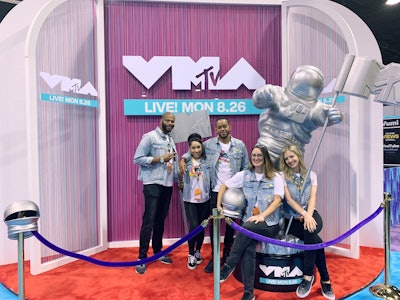 Photo: Courtesy of MTV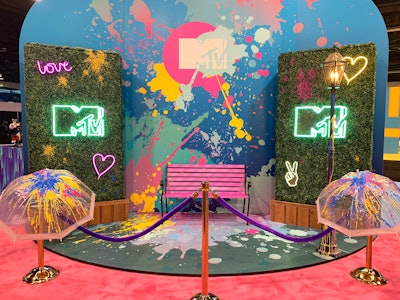 Photo: Courtesy of MTV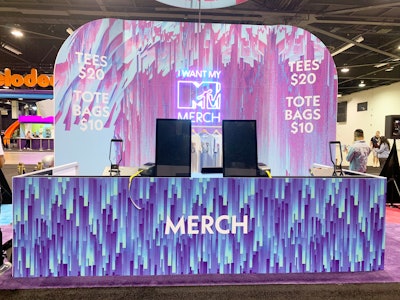 Photo: Courtesy of MTV
NBCUniversal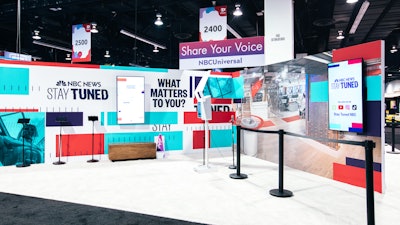 Photo: Mirrored Media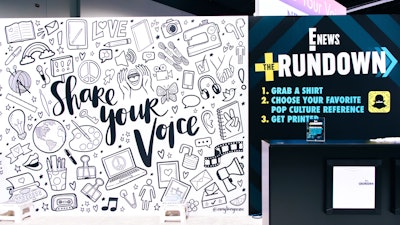 Photo: Mirrored Media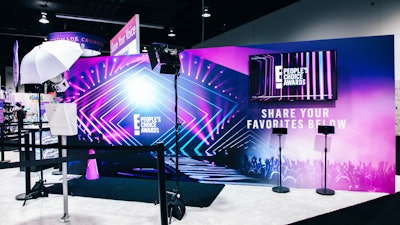 Photo: Mirrored Media
Adobe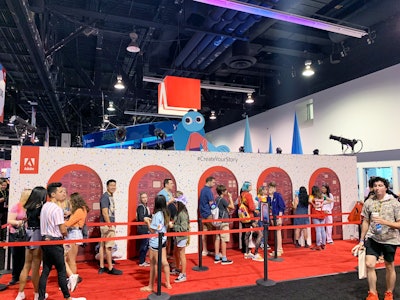 Photo: Courtesy of Adobe
Photo: Courtesy of Adobe
Fullscreen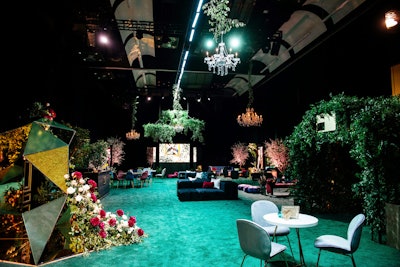 Photo: Matt Lara Photography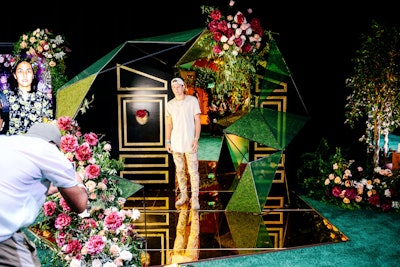 Photo: Matt Lara Photography
Snapchat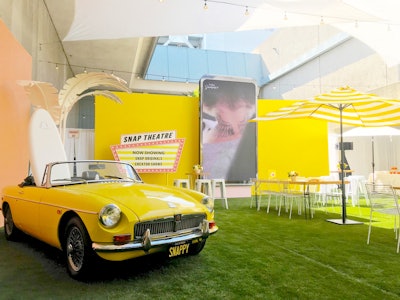 Photo: Courtesy of Snapchat
YouTube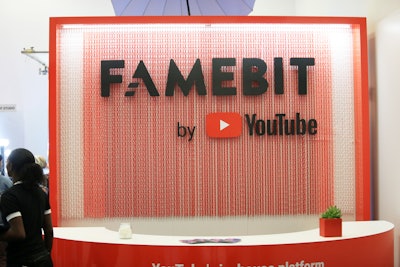 Photo: Courtesy of MAS Event & Design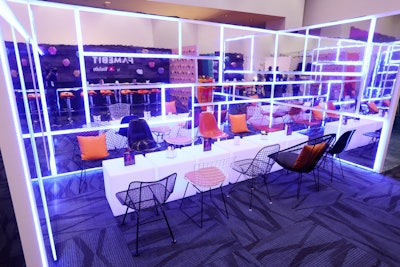 Photo: Courtesy of MAS Event & Design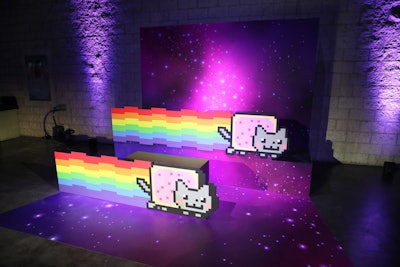 Photo: Courtesy of MAS Event & Design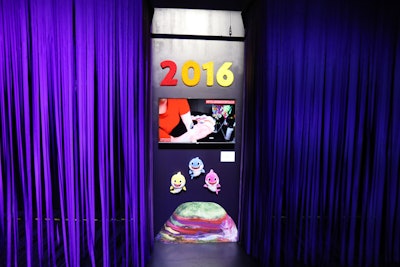 Photo: Courtesy of MAS Event & Design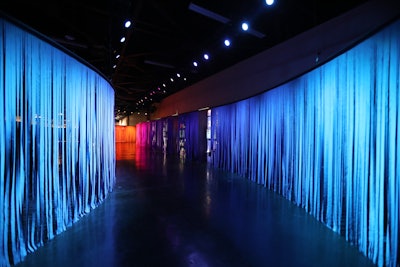 Photo: Courtesy of MAS Event & Design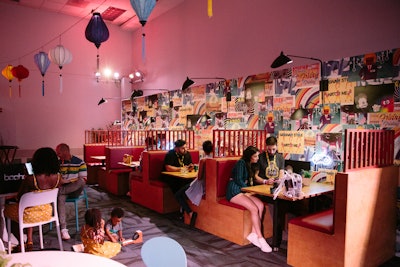 Photo: Courtesy of MAS Event & Design
Collab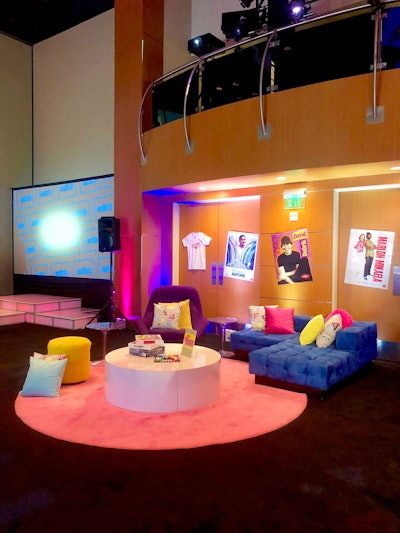 Photo: Courtesy of We Crush Events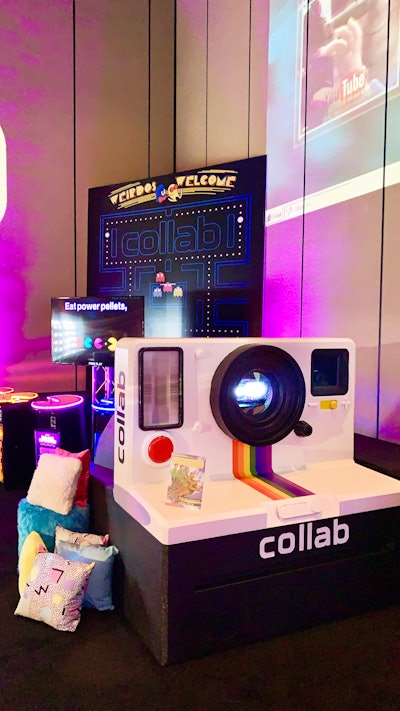 Courtesy of We Crush Events
Nickelodeon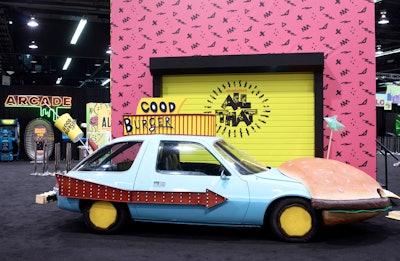 Courtesy of the Firm Event Design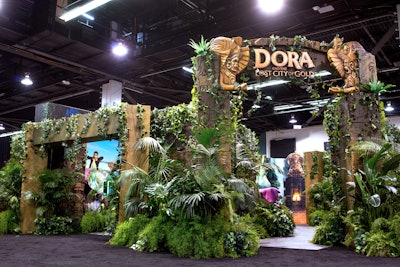 Photo: Courtesy of the Firm Event Design
The Dodo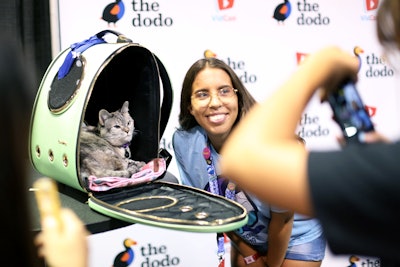 Photo: Tom Vickers/MOVI Inc
Invisalign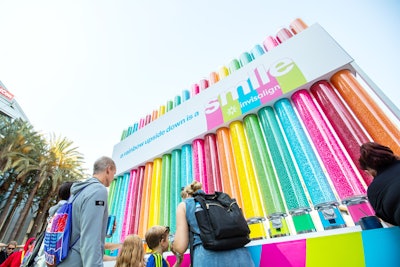 Photo: Mirrored Media
Awesomeness TV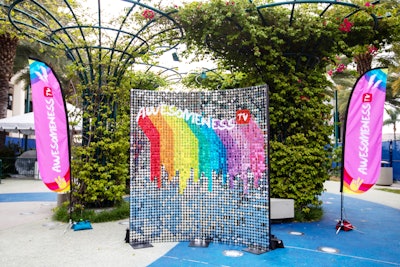 Photo: Mirrored Media
Invisalign & Awesomeness TV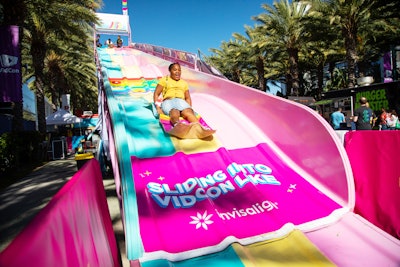 Photo: Mirrored Media