JOSHUA TREE, CALIF.—No, that giant Cheez-It you see on the highway to Joshua Tree isn't a mirage. It's actually a clever promotion from the snack brand, which is running the retro Cheez-It Stop from June 5-11 along the Twentynine Palms Highway in the Southern California desert.
The throwback pop-up shop—which takes over The Station, a renovated 1949 service station that can be rented for private events—is full of Instagram-worthy aisles stocked with branded collectibles, merch, and, of course, snacks. Outside, things get even weirder: Instead of gas pumps, the brand has built what they're calling the "World's First and Only Cheez-It Pump" that literally pumps a stream of Cheez-It bags right into your car window. Clearly, it's the alternative fuel source consumers need to keep them going on a long road trip!
The tongue-in-cheek activation, which was conceived by Weber Shandwick with production by All Terrain, ties into the brand's newest campaign—playfully named "Want It. Need It. Cheez-It."—that highlights the absurd lengths fans will go to fuel up on the snack. "We know many Cheez-It fans love to travel and they never hit the road without their beloved Cheez-It," explained Erin Storm, Cheez-It's brand senior director. "We created this brand-first desert outpost to capture the excitement of summer road trips and encourage fans who 'Want It. Need It. Cheez-It' to fuel up throughout their adventures."
Retro roadside attractions—particularly with a gas station theme—have been a popular choice for brands in recent years, with brands like YSL Beauty, Marvel, and 818 Tequila all recently popping up in the SoCal desert with their own headline-grabbing versions. Scroll down to see all the cheesy (pun intended!) details of the Cheez-It Stop.
Vendors:
Creative, Strategy, and PR: Weber Shandwick
Event Production: All Terrain
Fabrication: Show Imaging
Photo Experience: Designed by Love Photobus
Photography: Katie Gardner
Videography: Chris Angeles Media
Venue: The Station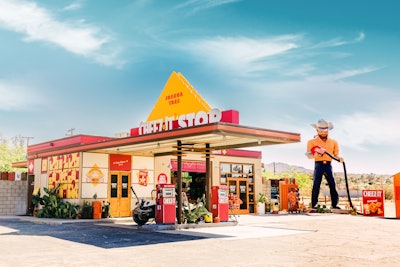 Photo: Katie Gardner for Cheez-It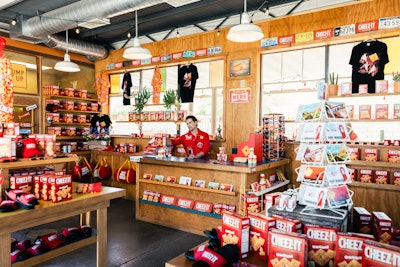 Photo: Katie Gardner for Cheez-It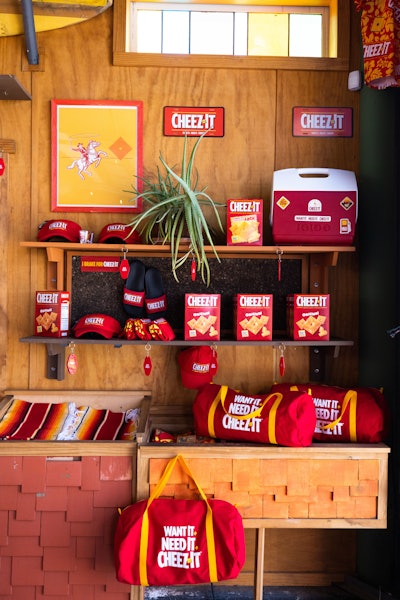 Photo: Katie Gardner for Cheez-It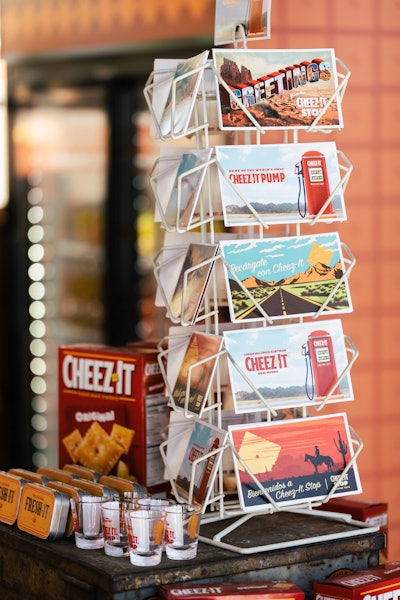 Photo: Katie Gardner for Cheez-It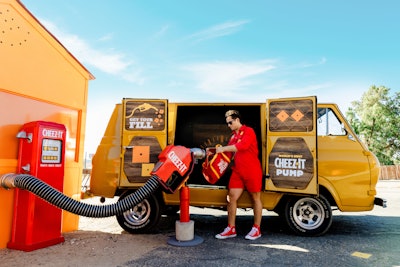 Photo: Katie Gardner for Cheez-It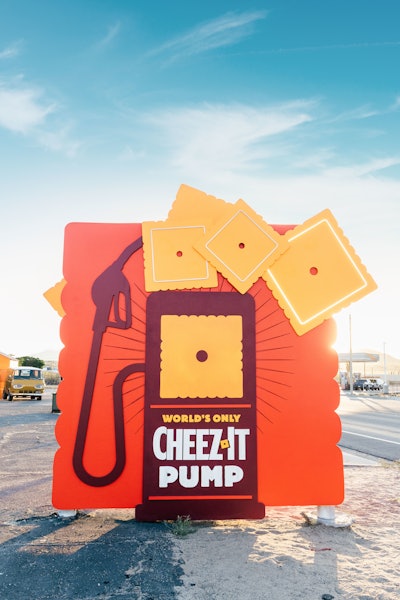 Photo: Katie Gardner for Cheez-It
Photo: Katie Gardner for Cheez-It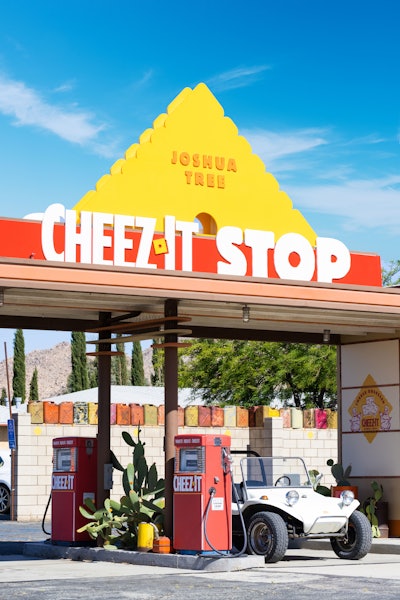 Photo: Katie Gardner for Cheez-It