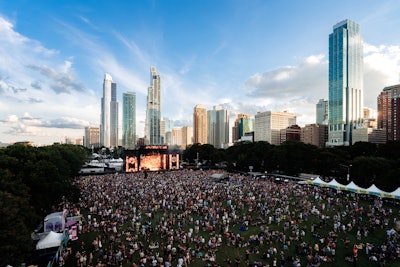 Photo: Roger Ho for Lollapalooza
Think about what you missed most during pandemic-related shutdowns. Chances are, some of the things that come to mind include live music, travel, and face-to-face connection.
A new company from entertainment giant Live Nation is aiming to bring together all three of those things. Vibee is a self-described "music-led destination experience company" that aims to transform the way fans experience live music and connect with their favorite artists. Going beyond the typical concert experience, Vibee curates immersive trips and activations for music lovers around the world.
"Vibee was founded to build indelible memories between fans and their favorite artists in a new way," explained Harvey Cohen, president of Vibee. "We are poised to deliver a range of once-in-a-lifetime destination experiences for every type of fan in vibrant locations all over the world."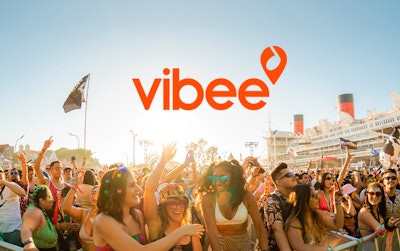 Vibee focuses on three core areas. Its main Curated Destination Experiences division builds multiday events with top artists in sought-after locations like the Bahamas and Mexico, which include activities like gourmet dinners, conversations and panels with various artists, health and wellness classes, limited-edition merchandise, and more. Vibee will also partner with various Las Vegas residencies, creating unique packages for fans that include concierge services and VIP access.
The company also focuses on festival integrations, serving as the worldwide partner with concert producer Insomniac to produce unique activations at existing festivals like Lollapalooza and ACL Music Festival. Upcoming offerings include Hotel EDC, a takeover of Resorts World during Electric Daisy Carnival, taking place in Las Vegas May 19-22. The partnership with EDC will extend to the cleverly named EDSea in November, a Vibee-produced cruise and music festival inspired by the massive electronic dance music festival.
In the coming months, Vibee plans to announce more events, including a trip to the Bahamas with a yet-to-be-named artist, a four-day Cabo trip with a top DJ, and a country music weekend in Nashville.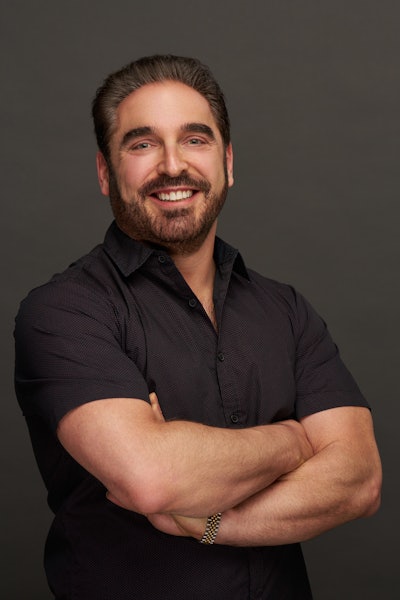 To learn more, BizBash caught up with Cohen to discuss the new company—along with the power of personalized experiences in a post-pandemic world, why live events are such an effective vehicle for fandom, what's resonating with music fans now, and more.
Where did the name Vibee come from?
The name is a nod to the atmosphere and energy that is so integral to these events; it's all about capturing that special 'vibe.' With Vibee, fans can expect memorable experiences that focus on ensuring a positive and energetic atmosphere.
How are you coming up with the different types of experiences?
Vibee focuses on three main verticals: curated experiences, festival integrations, and Las Vegas residencies. For our curated experiences in particular, we work alongside some of the world's greatest artists to build unique, personalized trips for their fans. We also have established partnerships with many of the industry's most respected festival producers including C3 Presents, Country Nation, Founders Entertainment, and other Live Nation festival properties. We are especially proud to be the official experience provider for U2's incredibly successful run of shows, which will open the state-of-the-art Sphere in Las Vegas this fall.
The demand for tangible live music experiences skyrocketed following the pandemic. However, Vibee's offerings go beyond your typical concert by building incredible multiday experiences with bespoke offerings. Fans are looking for new and exciting ways to connect with artists in real life, and that's where Vibee comes in.
Why did investing more heavily in these types of in-person, music-led experiences feel like a natural expansion for Live Nation?
Vibee was founded by Live Nation to create once-in-a-lifetime, bucket-list-worthy experiences that allow for a deeper fan-to-artist connection. Following the pandemic, we've seen a huge desire from people who want to get out and travel more. This was a time where travel, live music experiences, and human connection in general were restricted. People came out of the pandemic with a newfound appreciation for community, travel, live events, and social interaction. We realized the immense value these things bring to our lives.
So now more than ever, fans are seeking the types of curated experiences Vibee offers—experiences rooted in a love of music and community. Fans want authentic moments with their favorite artists, and in turn, artists are seeking more meaningful ways to engage with their fans and invite them into their world.
What else do you think really resonates with music fans today?
The connection between music and technology continues to strengthen. We are now witnessing music being consumed, both live and recorded, in new and progressive ways. Whether it's the use of AI by the band Breezer to create an alternate reality concept album of Oasis, which received approval nods by both Liam and Noel Gallagher, or the upcoming grand opening of the brand-new $2 billion arena Sphere in Las Vegas, which will feature the world's largest and highest-resolution LED screen and 164,000 speakers, and deliver 4D features like wind and scent to events in the 20,000-capacity venue.
This was evidenced when U2 announced their Sphere residency resulting in 15-plus sold-out concerts, which Vibee is ecstatic to be the official experience partner for. Fans will partake in a multiday immersive look into the world of U2, including access to the exclusive fan portal, which will feature an interactive exhibit, offering exclusive limited-edition band merchandise and creative installations to capture that perfect photo, including authentic stage props from the band's legendary 1991 Zoo TV tour. As the intersection of music and technology evolves, we are confident fans will continue to seek out fresh and innovative music experiences that go beyond traditional live music events.
What's the best way for fans to keep track of what experiences are available?
Fans can keep up with Vibee's exciting range of VIP offerings by visiting vibee.com or following us at @vibeepresents on social media. There are a lot of incredible things to come this year.