Turner Upfront Has Eagles, Natural Touches
For the cable broadcast company's annual sales pitch, a modern look featured natural elements, and guests were entertained by classic rockers the Eagles.
April 20, 2005
Turner Broadcasting wooed 1,400 advertisers with a parade of talent at an upfront event for the TBS and TNT cable networks at the Theater at Madison Square Garden. Guests ascended the theater's escalators to find a vine-covered tunnel that led to the lobby, which was transformed into a modern-looking space and served as a starting point for cocktails before the presentations.
Laura Dames, senior vice president of marketing operations for TNT and TBS, put together the big show and party. Inside the vast space, the event's executive producers at Atomic Design sectioned off a large area of the theater with black curtains, creating a more intimate setting for the presentation of the networks' shows to ad buyers. Event Resources kept the show moving along—managing talent and taking charge of technical production.
Mark Lazarus, president of Turner Entertainment Group, opened the presentation, and then execs from the networks introduced shows including Pauly Shore's Minding the Store, and Courteney Cox Arquette and David Arquette's vehicle for Brit Daisy Donovan, Daisy Does America, for TBS. To promote TNT's dramatic shows, The Closer star Kyra Sedgwick took the stage, and thriller author Stephen King discussed his Nightmares and Dreamscapes series.
After the business pitches, the audience was rewarded with a 45-minute performance from the Eagles, who emerged via a huge revolving stage. Why the Eagles? For a large and often jaded crowd, Dames told us, the talent has to be big, and "the Eagles are relevant to a wide range of age groups." The high prices for band's recent shows at the Garden also added some cachet to seeing them for free.
Making over the lobby and ramp spaces at the theater, Avi Adler concocted a clean and modern look using natural materials—small groupings of sisal carpets, arrangements of S-shaped bars studded with rows of horsetail, and a large installation of clump moss framed with striped fabric on one wall. Tall, golden yellow floral arrangements embellished the entry to the venue's escalators and the food stations upstairs. Madison Square Garden's in-house caterer provided a menu of passed hors d'oeuvres with offerings like jerk chicken, duck and goat cheese quesadillas, and sushi prepared at bars in the cocktail area.
Related Stories
Cartoon Net Party Has Campy Carnival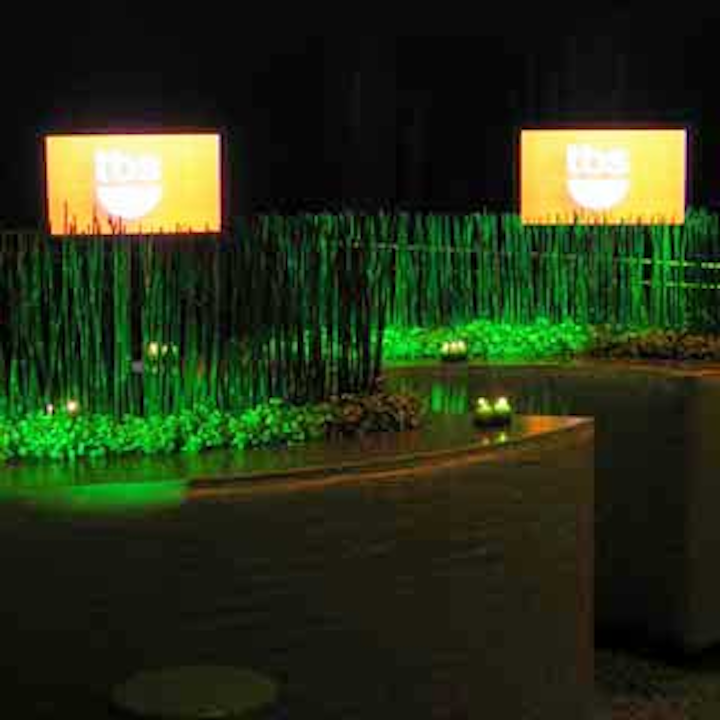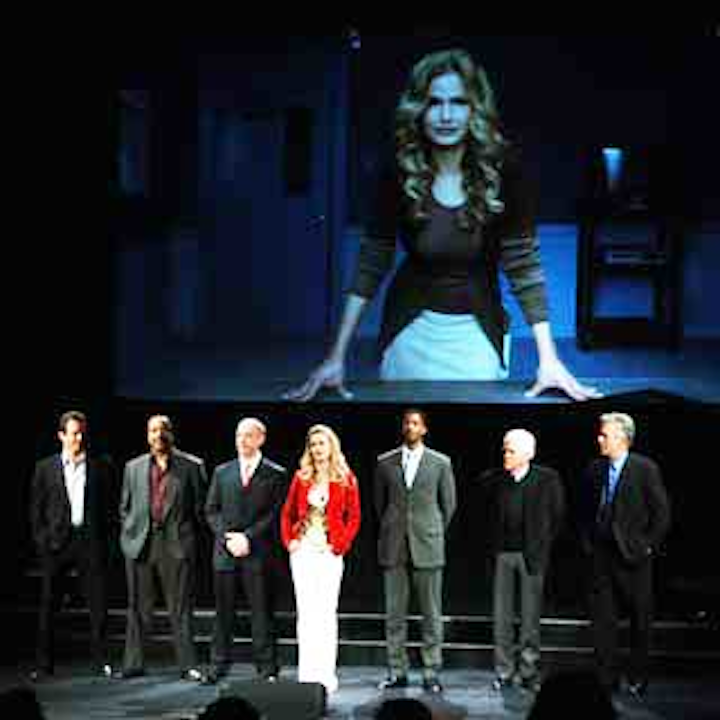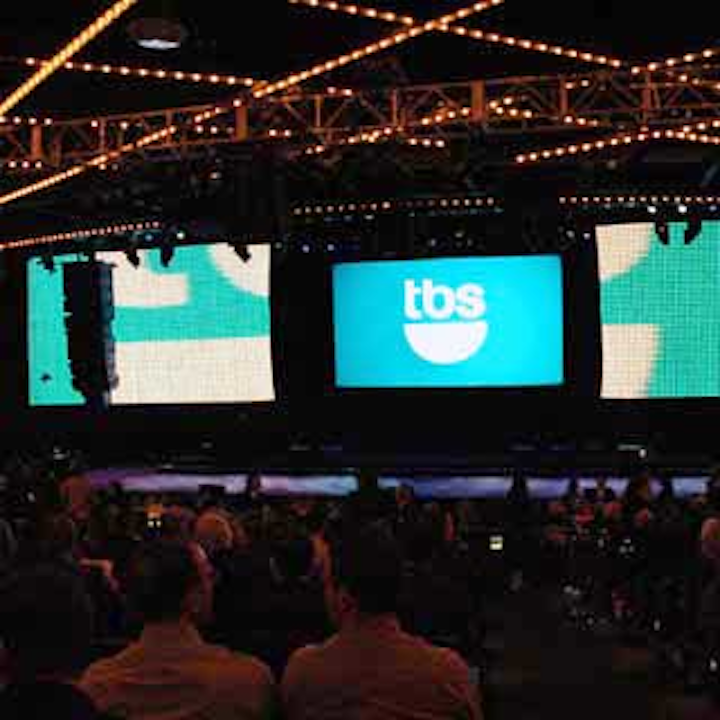 Featured Venues/Suppliers: