Regal Cinemas Opens at L.A. Live With 14 Screens, Premiere-Appropriate Amenities
November 2, 2009
Amid the fanfare of the premiere for Michael Jackson's This Is It, which showed on all 14 of its screens on October 27, Regal Cinemas at L.A. Live officially opened for business. The 140,000-square-foot theater complex is the new West Coast flagship of Regal Cinemas, and its opening marks the near completion of the L.A. Live development.
The new venue includes what it bills as the largest theater with stadium seating in the country. There are 3,795 seats in all, ranging from 100 to 290 per auditorium; each auditorium has high-back reclining seats, retractable cup holders, and high-end digital projection and sound systems. The complex also houses four auditoriums equipped with Real D-3D digital projection systems, making them ready to handle 3-D film releases.
The venue expects to court and host big Hollywood movie premieres and events in the 818-seat "premier house" with a private entrance, box office, concession area, and lobby. It has a grand spiral staircase leading to the theater's balcony level. The theater has a 70-foot screen and more than 60 speakers, plus 32 surround-sound speakers.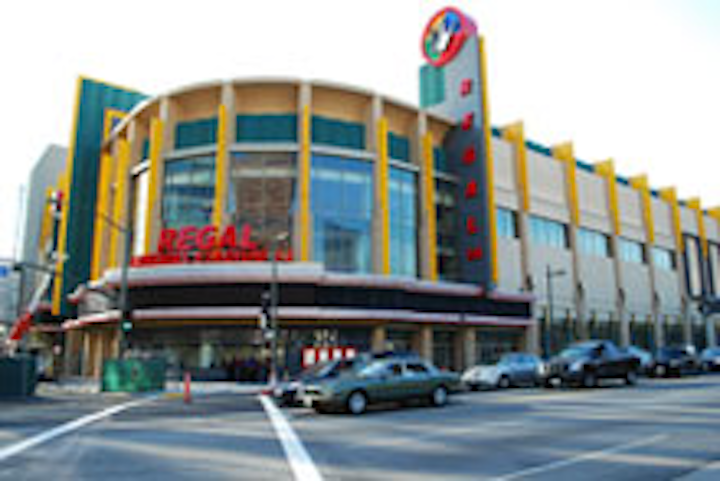 Photo: Courtesy of A.E.G.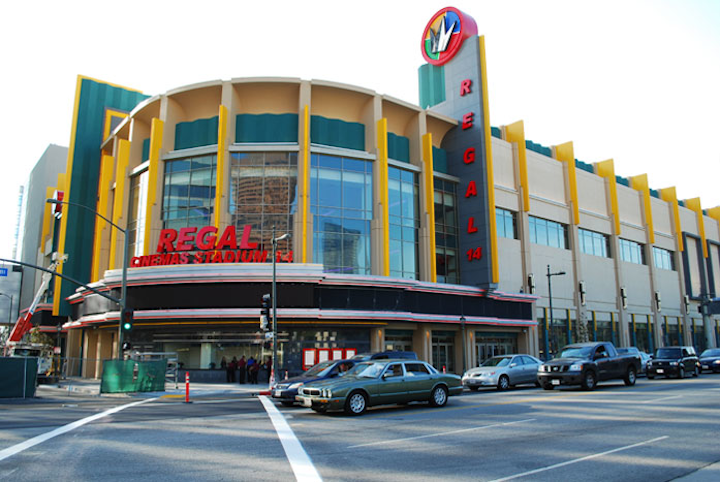 Photo: Courtesy of A.E.G.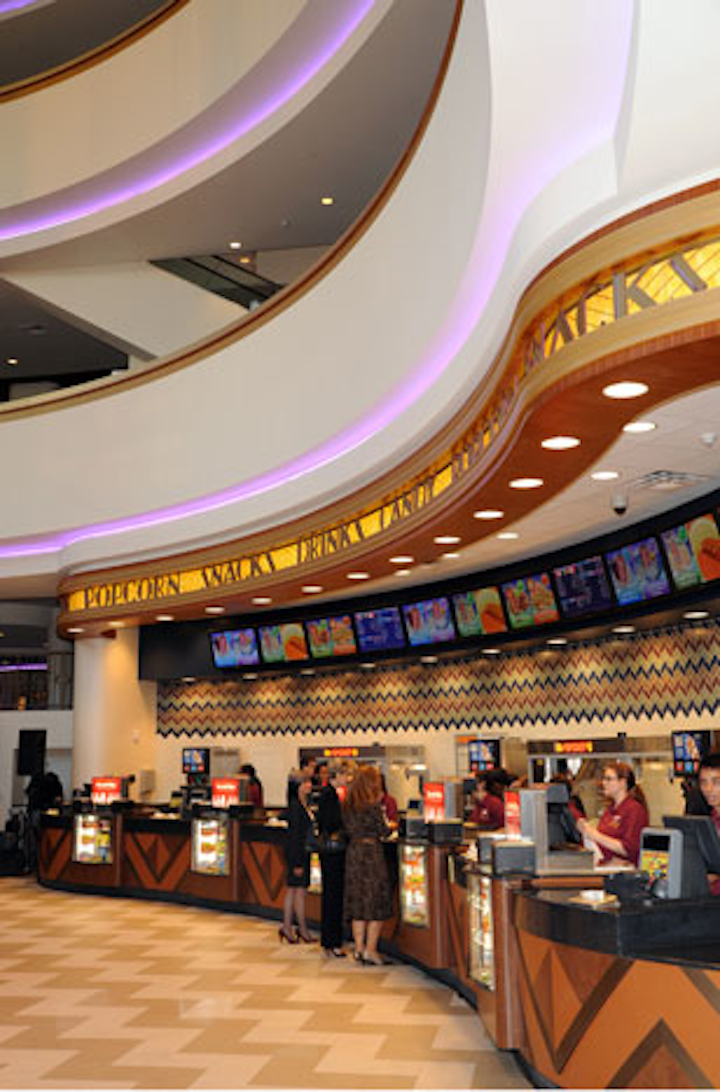 Photo: WireImage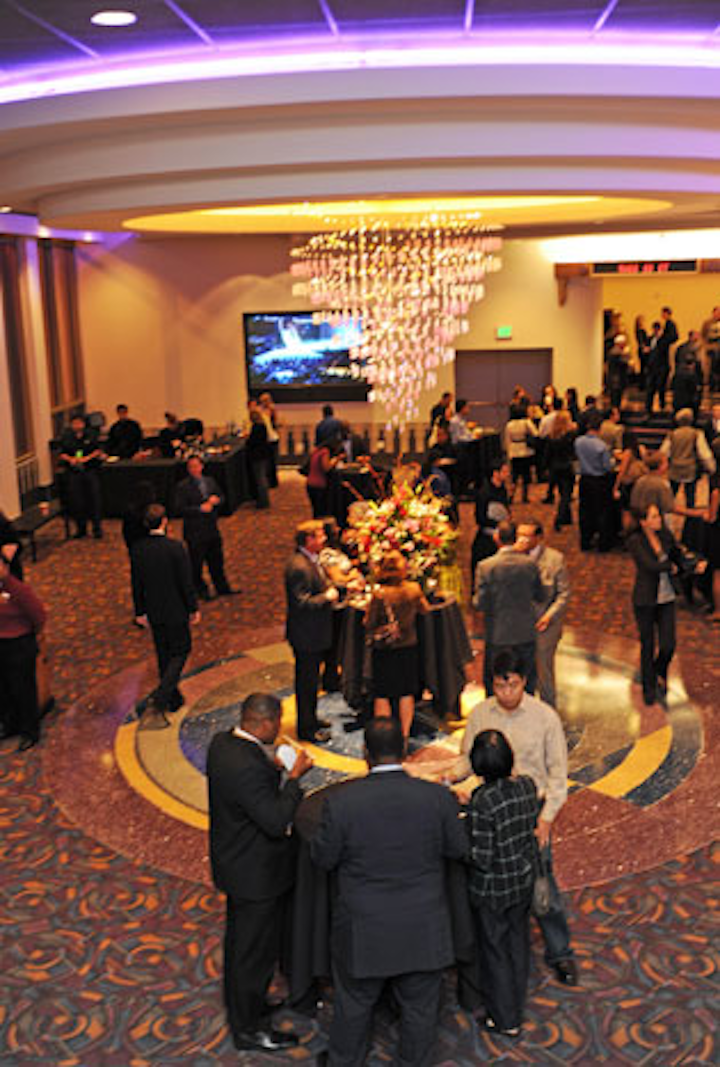 Photo: WireImage
Featured Venues/Suppliers: