Bodylogix Launches Supplements With Fitness, Nutrition Demonstrations
March 8, 2010
To unveil the Bodylogix system, a new line of nutritional supplements accompanied by a Web site that offers tailored exercise programs and customized meal plans, the brand invited about 20 media representatives to an interactive product launch at 99 Sudbury on Thursday morning. Shazad Bukhari, chief operating officer of the brand's parent company, the Winning Combination, called on Sherry Lawlor of LexPR Canada to plan the event, which was designed to showcase the key elements of the program.
"It's all about having a healthy lifestyle, so everything we do here today will tie into that," said Lawlor. "For example, all of the food is inspired by many of the ingredients you'll see in the meal plans."
Servers offered samples of Bodylogix protein shakes to arriving guests. Bukhari provided a brand overview and explained that consumers who purchase a supplement will receive free access to bodylogix.com, where an online personal trainer and nutritionist will create customized exercise programs and meal plans. The supplements will be available at Shoppers Drug Mart stores across Canada beginning in April.
Fitness trainer Ted Lawler led a group workout to illustrate the exercise programs available online, and nutritionist Amy Shapiro outlined the meal plans. Attendees could check out the Web site at a laptop station and had the chance to sample items like shrimp cocktail, butternut squash shooters, and chicken and beef kabobs following the presentations.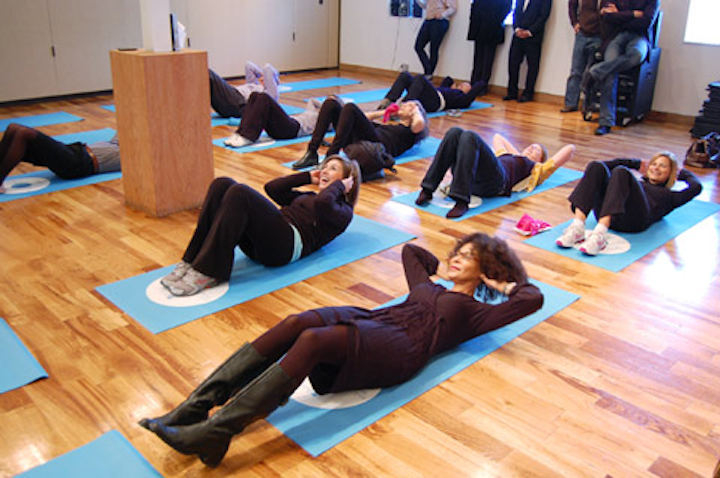 Photo: BizBash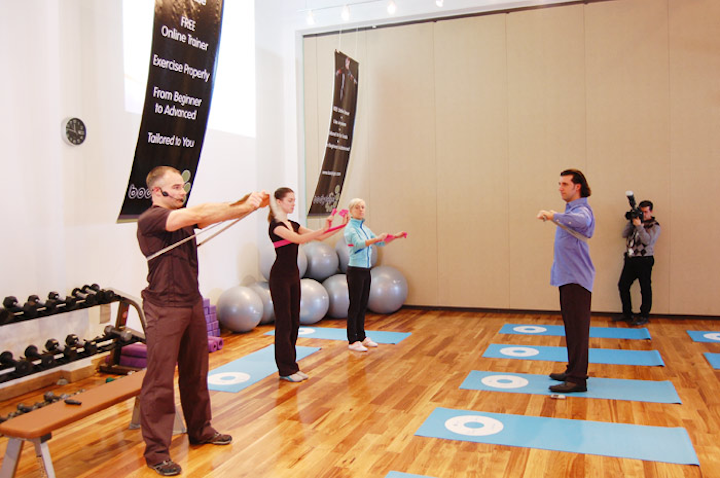 Photo: BizBash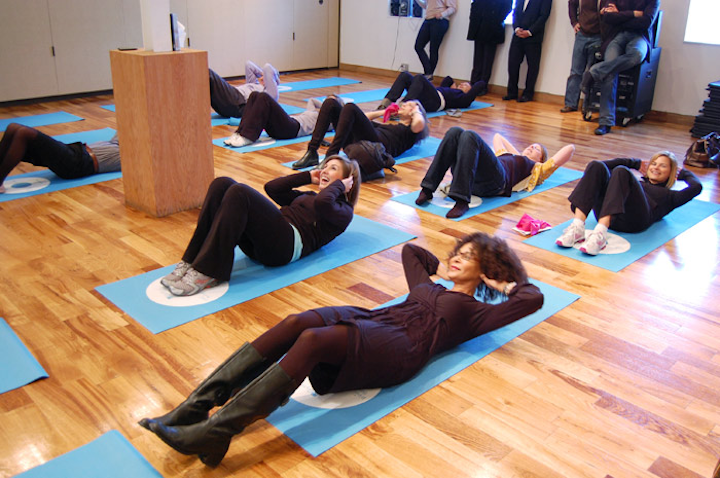 Photo: BizBash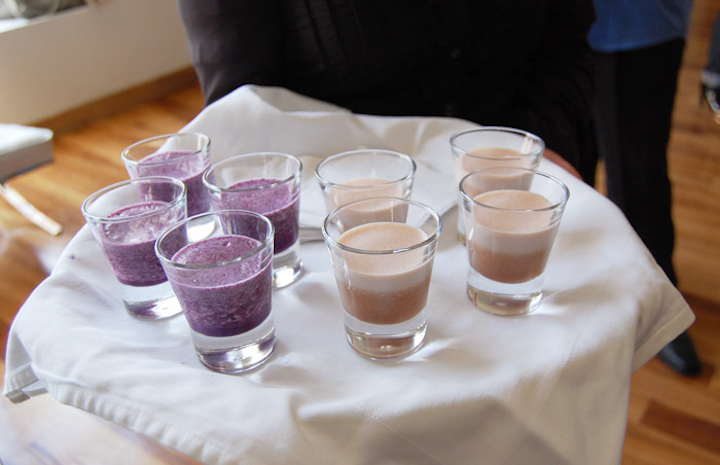 Photo: BizBash
Photo: BizBash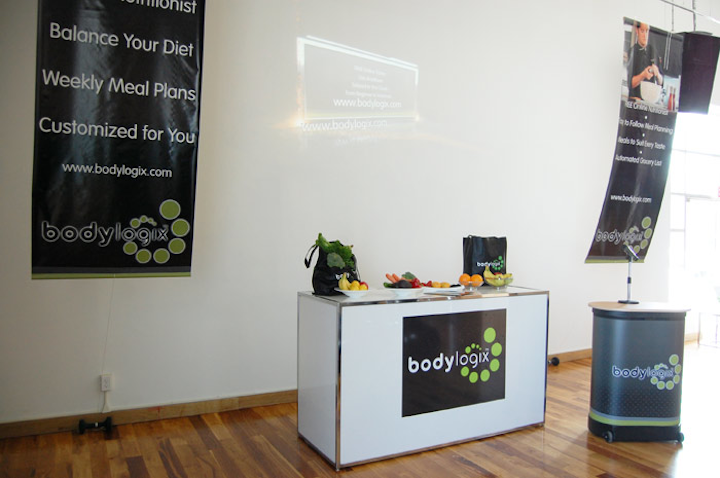 Photo: BizBash
Featured Venues/Suppliers: