Second SALT Conference Grows to 1,500 Attendees, Brings Bill Clinton as Keynote
May 25, 2010
The second annual SkyBridge Alternatives Conference, known as the SALT Conference, took over the Bellagio on May 19 through 21. Over those three days, speakers and attendees from around the world—including managers, asset allocators, service providers, and end investors—discussed salient financial issues and investment ideas and strategies. (SkyBridge Capital is an independent asset manager focused on hedge fund incubation.) It was the second annual program, and grew from 460 people in its first time out to 1,500 people this year. Conference organizers tapped Vision Matrix to produce the event, which included new breakout sessions and live television broadcasts.
Given the turbulent economic climate, the young conference came into being—and reinvented itself for its second go—under unusual circumstances. "The current economic climate required us to really think creatively about how to put on a show for the Wall Street crowd without spending Park Avenue fees," said Vision Matrix's Josh Lesser. "Under tight budget, we still had to make it shine."
Among the top-level speakers at the conference were Governor Mitt Romney, Michael Milken, General Peter Pace, and Maria Bartiromo.
President Bill Clinton's keynote summoned considerable attention and attendance, but also added layers of strategic planning. "We had to deal with Secret Service requirements, including the green room being cleared 40 minutes before former President Clinton arrived. Because we lost access to green room, we couldn't have crew running around the location," said Lesser. "Additionally, we had to coordinate all other private armed security aside from the president's security. There were also plenty of people who just wanted to discuss business with the president."
Photo: Vision Matrix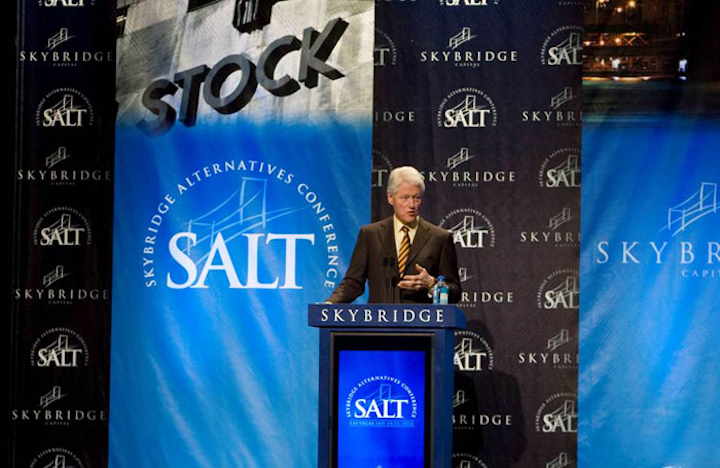 Photo: Vision Matrix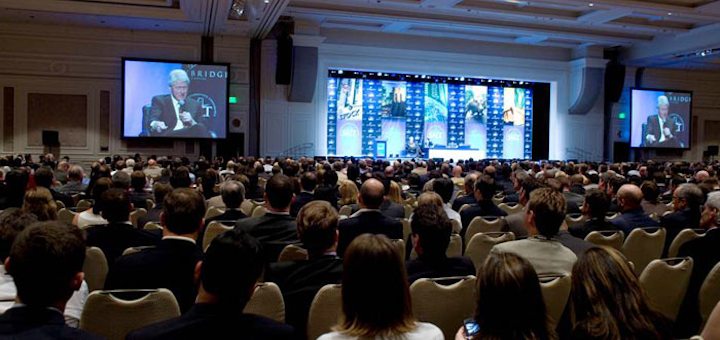 Photo: Vision Matrix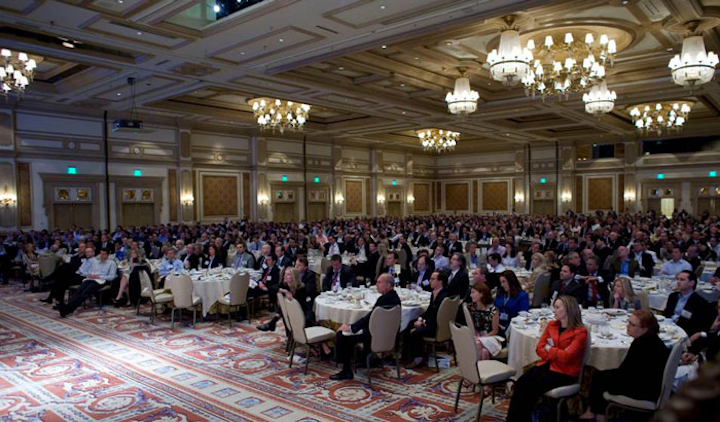 Photo: Vision Matrix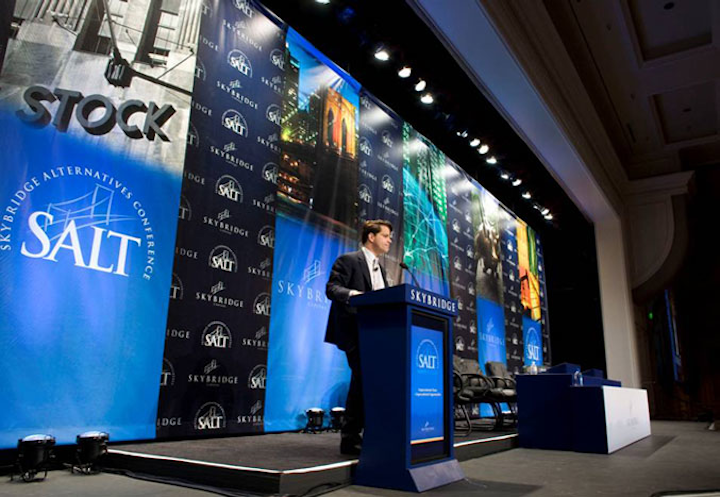 Photo: Vision Matrix
Featured Venues/Suppliers: