T-Mobile and Google Draw 1,000 to Edgy, Arty Music Service Launch
November 17, 2011
Wednesday was a busy night for events in Los Angeles, but the snaking line in front of the La Brea studio of the artist known as Mr. Brainwash indicated the evening's biggest and buzziest party: T-Mobile USA's bash with Google to unveil Google Music. Announced earlier that day, the new service allows people to upload songs from their collections for free, purchase music, and stream it all from Android devices and the Web. T-Mobile senior manager of sponsorships and promotions Meredith Starkey and Google director of Android content Doug Lucas oversaw the event, working with PMK-BNC to produce and execute it along with Bolthouse Productions and Best Events.
Maroon 5 with guest Travie McCoy, Busta Rhymes, Dirty South, and Drake were among the performers at the lively, music-centric party for more than 1,000 guests, including a gaggle of celebrities like Paris Hilton, Audrina Patridge, Jamie-Lynn Sigler, Serena Williams, and Kevin Connolly. DJ R3HAB got the music started in the gritty space as the throng began to arrive via a magenta carpet.
 
Once guests made their way inside—which was not an easy feat among the jostling crowd—they found the party set against the backdrop of the artist's studio, a new street art gallery set to open to the public in December. Guests meandered inside amid the installations from graffiti artists, while outside was a T-Mobile and Google Music billboard designed by Mr. Brainwash.
The event was full of interactive stations meant for music fans, including a real-world T-Mobile and Google Music store. At the "Ask Des" interactive demo device station, resident product expert Desmond Smith provided hands-on instruction on how to utilize the service on guests' T-Mobile Android-powered 4G devices. At the Discover Bar, guests met the Google "Super Fan" who showed them how to use it to discover new tunes and artist recommendations.

Non-attendees could follow the celebration with real-time social media engagement through updates that used the hashtag #GoogleMusicLA on Twitter and Google+, as well as  T-Mobile's Facebook page. Celebrity guests were among those in the crowd sending tweets, photos, and videos from their devices, resulting in a big social-media footprint.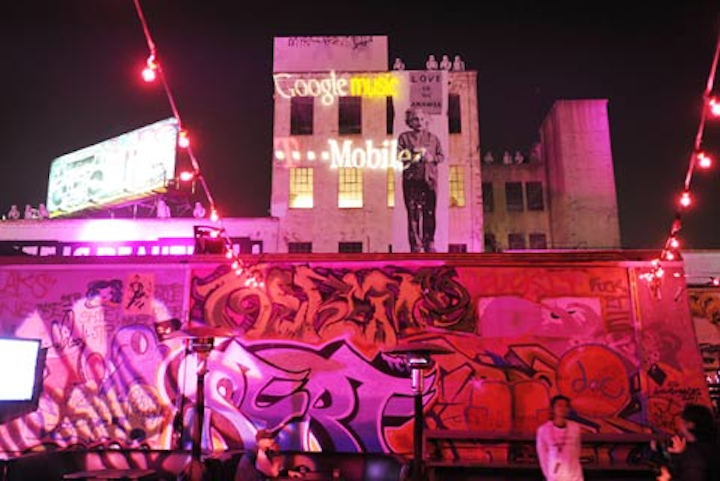 Photo: John Shearer/Getty Images North America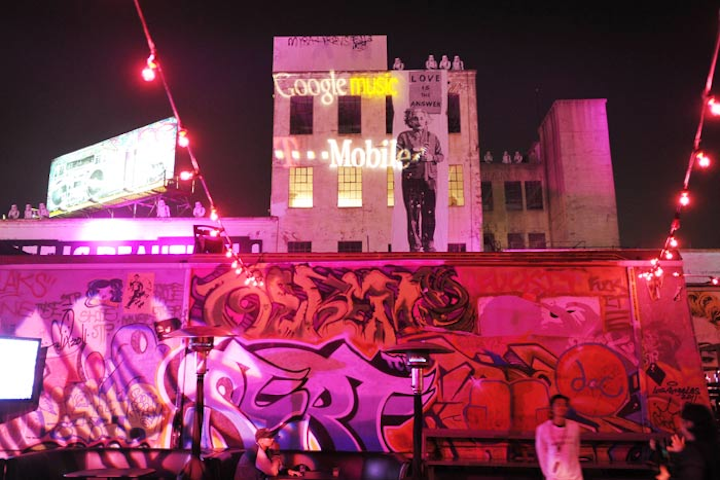 Photo: John Shearer/Getty Images North America
Photo: John Shearer/Getty Images North America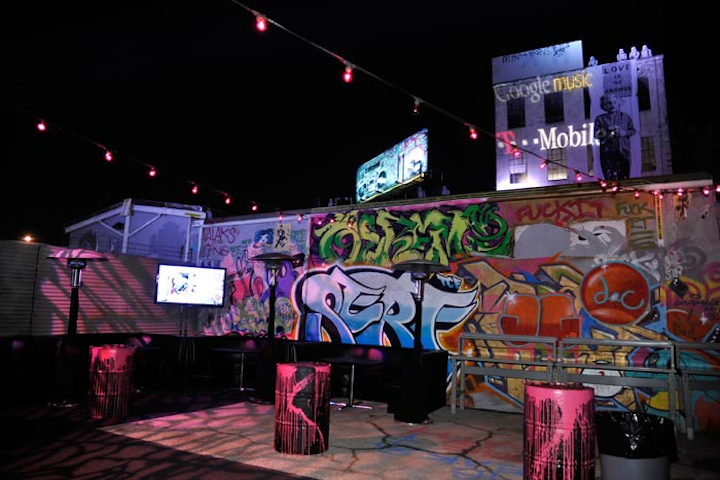 Photo: John Sciulli/Getty Images North America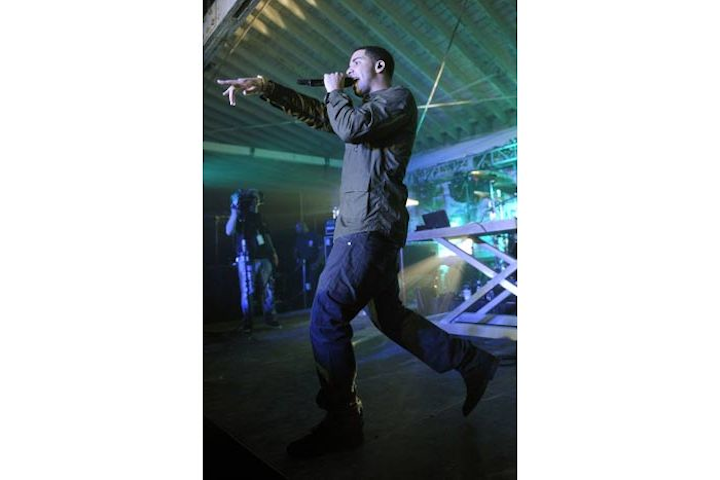 Photo: John Shearer/Getty Images North America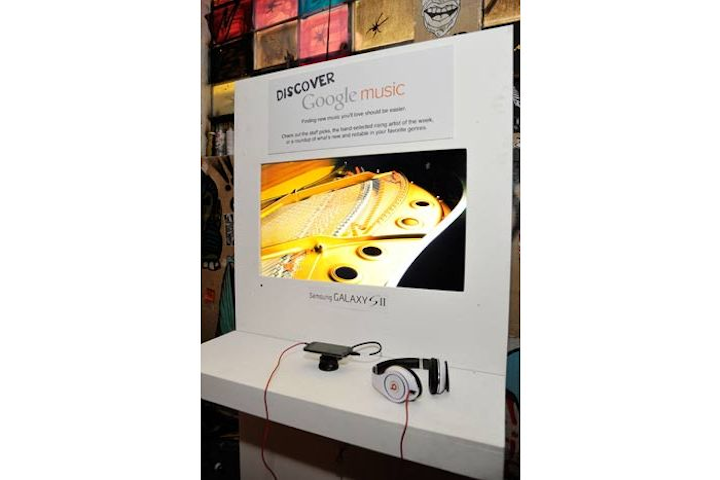 Photo: John Sciulli/Getty Images North America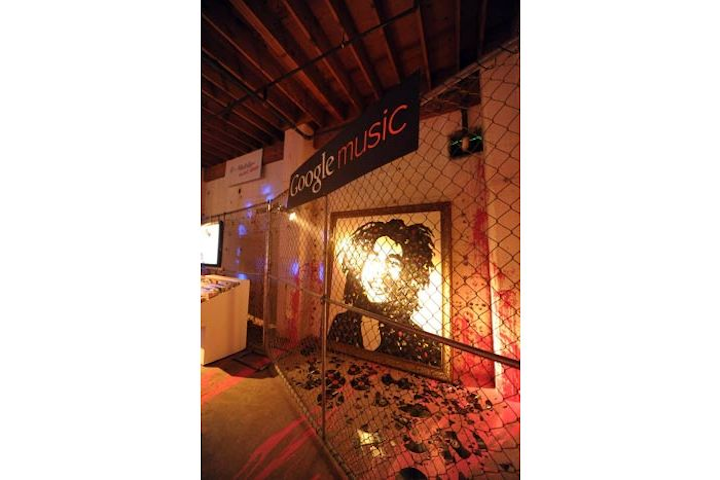 Photo: John Shearer/Getty Images North America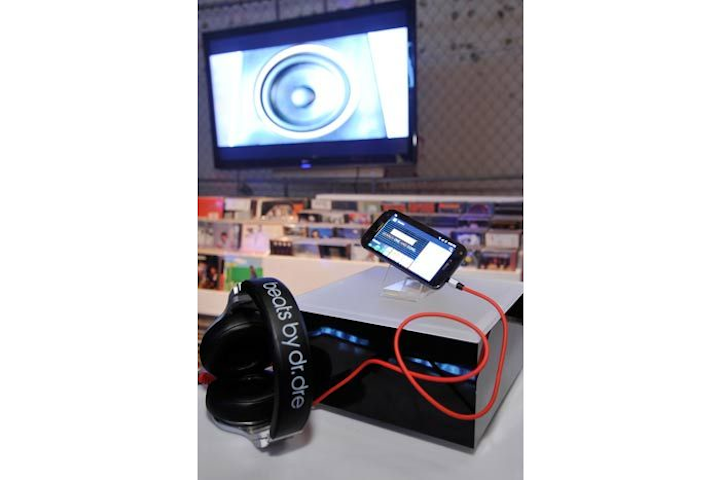 Photo: John Sciulli/Getty Images North America
Featured Venues/Suppliers: