Fox's Big Week: Network Premieres 'X Factor' and Flaunts Fall Lineup
September 16, 2011
This was a big week for Fox events. With its big Emmy broadcast and related events coming up this weekend, the brand hosted a pair of other major promotional events this week. It started off with a casino-theme fall kickoff party at Culver City's Book Bindery on Monday, followed by a big X Factor premiere at the ArcLight in Hollywood on Wednesday.
For the fall kickoff, Fox's Karin Pofsky and YourBash! used the raw Book Bindery to create an autumnal look, with Moroccan-style candles and lanterns. Area rugs and flickering votives lent a cozy, residential feel, and lanterns lent a Moroccan look. The entire party took an environmentally friendly approach, in keeping with Fox's green campaign. Planted foliage, a combination or orchids and succulents, will be reused for Fox's Emmy events. The food, from Alligator Pear, was all organic.
Gaming tables from Fantasy Casino encouraged guests to try their hand at casino games, using a play-money chip they received at the entry. Chips could be redeemed for Fox-branded prizes on guests' way out of the event, where they could also scoop up eco-friendly lunch bags from Koko Accessories as the evening's gift.

On Wednesday, about 800 guests came to the ArcLight for the X Factor premiere, overseen by Bob Stillo, a producer in Fox's special events and creative services department, working with Russell Harris Event Group. After the screening, judges were introduced on a custom stage built inside the theater, and participated in a Q&A session with the audience.
A post-screening media conference and an after-party at the Redbury followed.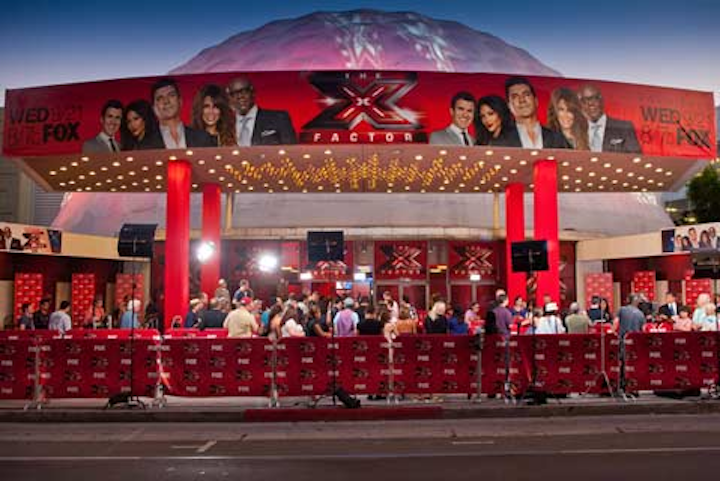 Photo: Dan Scott
Fox Fall Launch Party<br />
Fox's <span style="font-style: italic;">X Factor </span>Premiere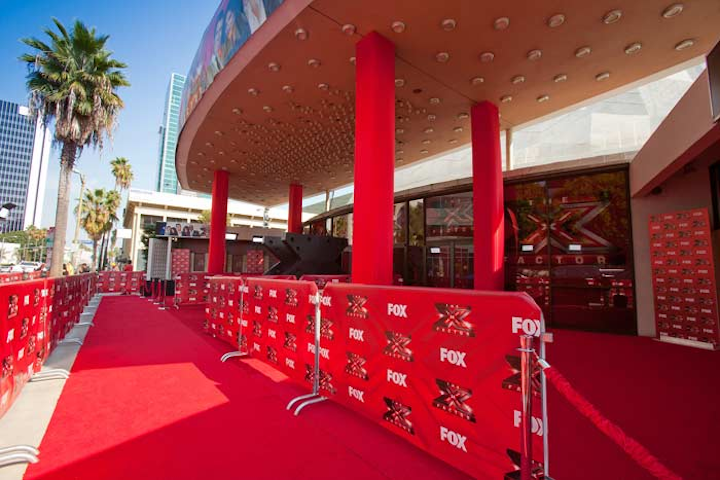 Photo: Dan Scott
Fox's <span style="font-style: italic;">X Factor </span>Premiere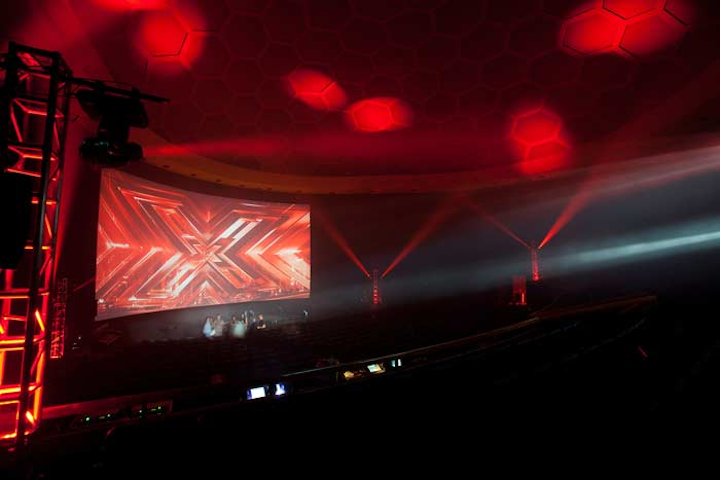 Photo: Dan Scott
Fox's <span style="font-style: italic;">X Factor </span>Premiere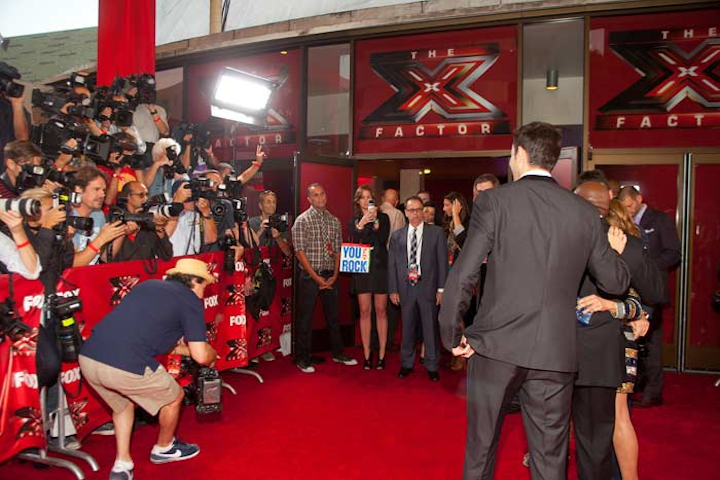 Photo: Dan Scott
Fox's <span style="font-style: italic;">X Factor </span>Premiere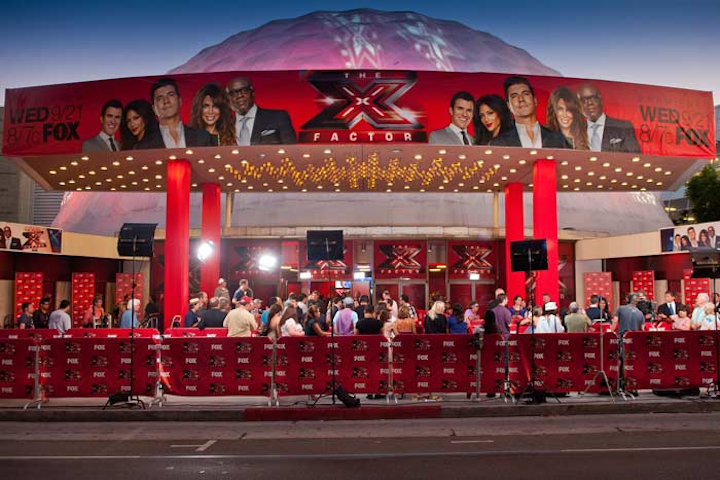 Photo: Dan Scott
Fox's <span style="font-style: italic;">X Factor </span>Premiere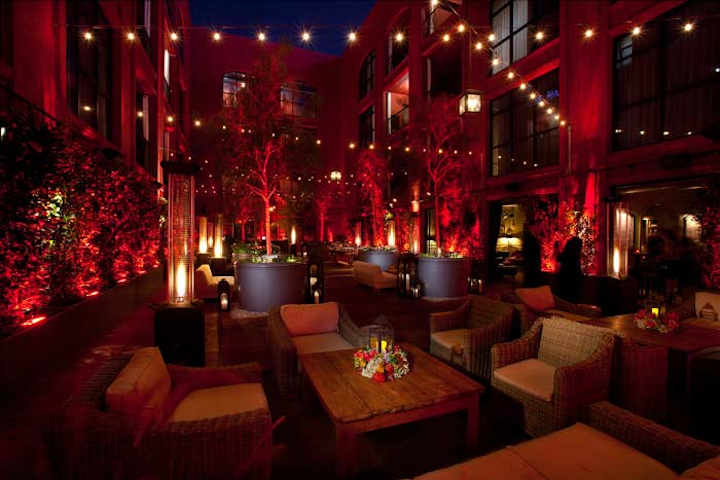 Photo: Dan Scott
Featured Venues/Suppliers: