Athletes Help Launch Duracell's Olympics Promotion
March 26, 2012
On television, where most people watch the Olympic games, it can be tough to grasp how fast a triathlete runs or how high a basketball player jumps.

 At least, that was the reasoning behind the Duracell event Wednesday at Stage 37, which debuted the battery brand's "Rely On Copper to Go for the Gold" Olympics Games program. Outfitted to look like a stadium, the evening launch brought athletes and their training gear to the site to interact with the media.
"This is our way of launching a significant Olympic sponsorship," said Kurt Iverson, global external relations manager for Duracell. Although parent company Procter & Gamble is a longtime sponsor of the international sports competition, this summer marks the first time Duracell has sponsored U.S. Olympians. The company is hoping to underscore its involvement in athletic pursuits, especially as competitors rely on battery-powered devices for training, from stopwatches to the scoring sensors used in fencing.

For the campaign, Duracell looked for elite athletes who stood a good chance of making the Olympic team and who also have compelling personal stories. "Part of the goal was to get well-known athletes to encourage fans to send messages and to capture their road to the Olympics," said Iverson.

 Consumers can send videos, pictures, and texts through Duracell's Facebook page and YouTube channel, and the brand even has a Twitter hashtag, #givepower. 




At the event, producer Synergy Events created an environment designed to get guests from the media to interact with Duracell-sponsored Olympic athletes and a handful of celebrities. A decorative wrap lining the walls of the room turned the space into an arena-like scene, with a blue sky, green field, and stands packed with cheering fans, and four stations representing different sports were spread around the perimeter.
The largest section invited attendees to show off their basketball skills. The hoop also tested jumping ability, measuring the vertical leaps against Team U.S.A. member and Dwight Howard's mark of 12 feet, 6 inches. (Howard had an N.B.A. game that night and did not attend, although he sent a welcome message via video.) In other spaces, triathlete Hunter Kemper brought his training bikes and treadmill, sibling tae kwon do sensations Mark and Diana Lopez demonstrated some moves, and gold-medal-winning swimmer Summer Sanders displayed her Olympic hardware. TVs in each section played highlights from the athletes' competitions.


In the center of the room, furnishings included six high-top tables, low black seating with Olympic-medal-hued pillows, and trash cans decorated as copper-top batteries.

 "Great venue," said Kip Olmstead, Duracell's marketing director for North America. "This is the way I plan to redecorate my basement."


Dishes from A Sterling Affair included ballpark foods like cheeseburger sliders, waffle fries and pretzel bites with mustard, as well as deep-fried Oreos and chocolate-dipped whole apples.


Celebrity guests, arranged through the Narrative Group and Platinum Rye Entertainment, included actors Joe Manganiello of True Blood and Chace Crawford of Gossip Girl, and Megan Hilty of Smash, plus ESPN's Michelle Beadle. Outasight, whose song "Tonight Is the Night" reached No. 14 on the U.S. pop charts, performed at the event.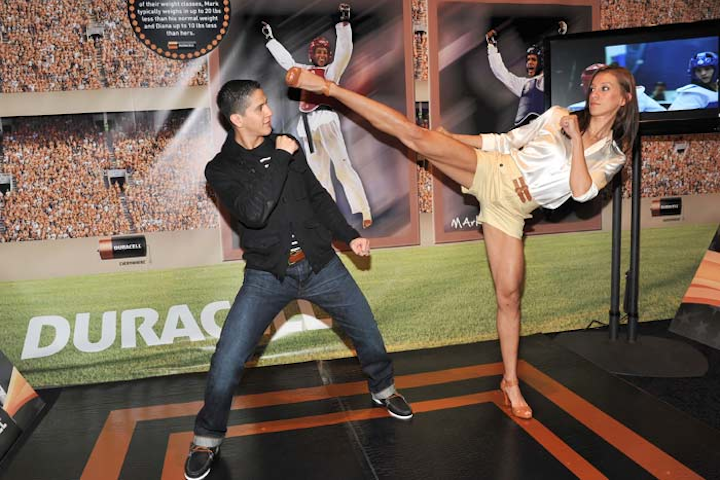 Photo: Diane Bondareff/Insider Images for Duracell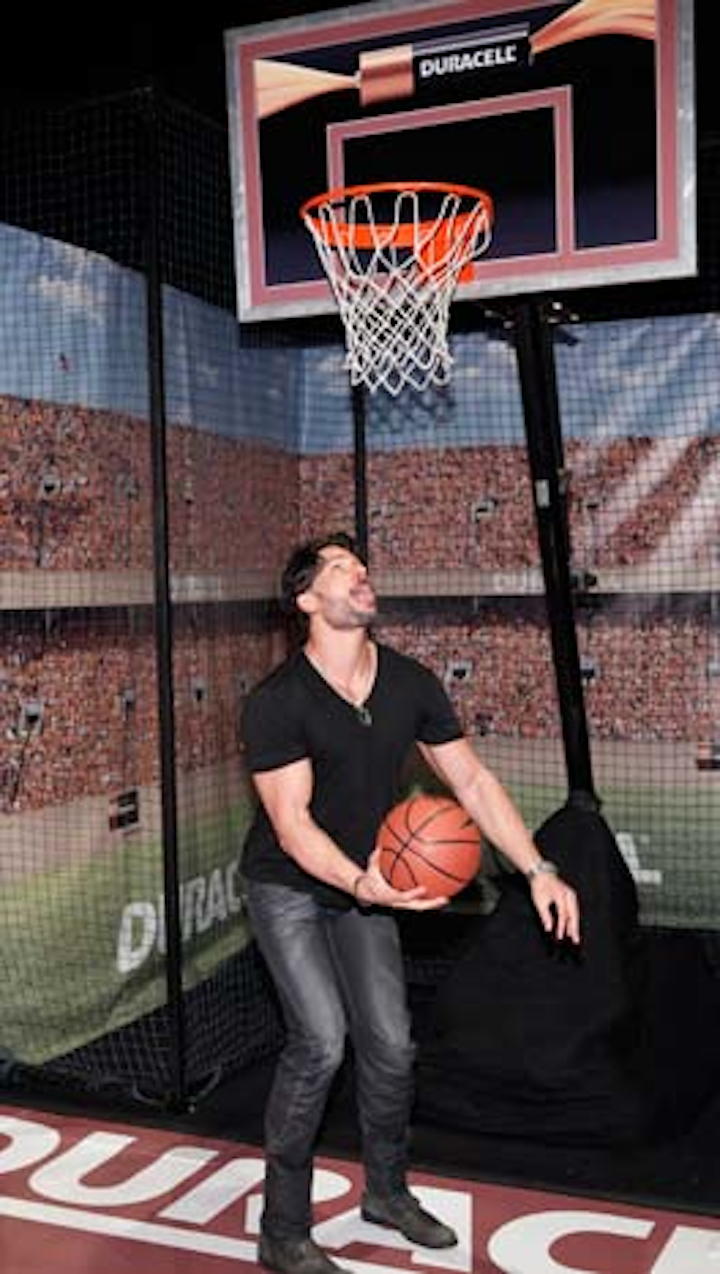 Photo: Stuart Ramson/Insider Images for Duracell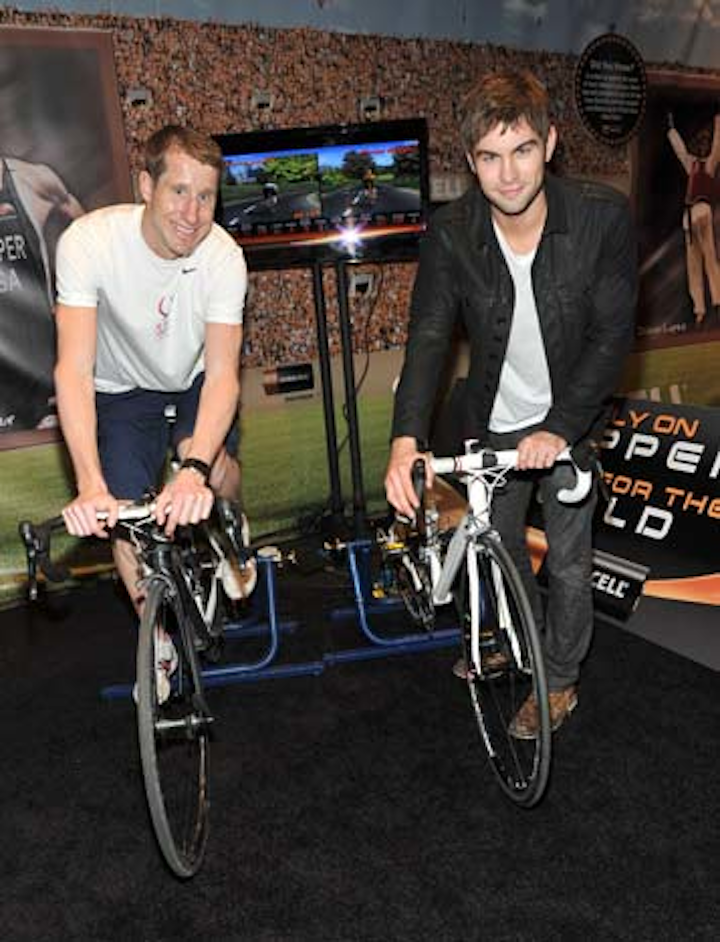 Photo: Diane Bondareff/Insider Images for Duracell
Featured Venues/Suppliers: