How Delta Turned Stillness Into an Engaging Activation at TED
See how the airline created an immersive experience that generated huge reach on social media.
April 7, 2015
Delta Air Lines brought the words of author Pico Iyer to life at an unusual installation at the TED Conference in Vancouver, March 16 to 20. Iyer is a TED speaker and author of The Art of Stillness, a book about how slowing down and being still can spark creativity and productivity. Working with MKG, Delta invited conference attendees to sit inside a "stillness capsule" to capture their most calm moment. Mauricio Parise, Delta's director of worldwide marketing communications, said the activation was intended to create a subtle but engaging link to the Delta brand.
"Pico Iyer talks about the importance of relaxation to allow your body to reset. We think that is a very interesting concept. There are a lot of products and services we develop with that in mind—the flatbed that we put on board, the food that we offer that allows you to have a good night of sleep," Parise said. "What we tried to do is to bring the idea to life in a creative and interesting way and an immersive experience. Especially in the environment of TED, if you do something traditional, you are not going to create the impact."
More than 700 people experienced the stillness capsule, which was constructed of glass and mirrored walls. Before stepping inside the structure, each guest received a small, silicone rubber orb equipped with an LED sensor and white lights. Once inside, they placed the orb on a pedestal and then sat in a chair and placed their hands on heart rate sensors, which triggered a mix of vibrant sounds and visuals. At first guests was able to see other TED attendees through the glass walls, but gradually, over the course of about 90 seconds, the image shifted so they would see their own reflection and the sounds transitioned to more calm tones in sync with their heart rate. The system recorded the attendee's lowest heart rate and programmed it into the orb, which then pulsed with light at that same rate. It also captured a photo of the guest's "stillest moment," which could be shared on social media.
"It was like playing with a paradox—how can you encourage someone to be more still through an audiovisual experience that isn't stagnant. It felt very futuristic, elegant, and mysterious," said Winslow Porter, creative technologist at MKG.
Upon exiting the stillness capsule, guests were invited to relax in Delta's adjacent Productivity Lounge, an area with Wi-Fi, charging stations, tips for using the Fly Delta app, and TED presentations displayed on a monitor. The lounge was intended to reflect Delta's commitment to helping customers stay productive both in the air and on the ground. The company also brought Iyer to the lounge to speak to guests about the relationship between stillness and productivity.
"We're trying to tell an interesting story from a content perspective, where Delta is in the background. We were not necessarily a part of what he was saying, but he was speaking about those things in a Delta environment and we believe that creates a positive association with the Delta brand," Parise said. Nearly all—about 96 percent—of those who experienced the stillness capsule tweeted about it with the hashtag #StillnessinMotion, and Parise estimates that translated to a potential reach of 9.3 million people.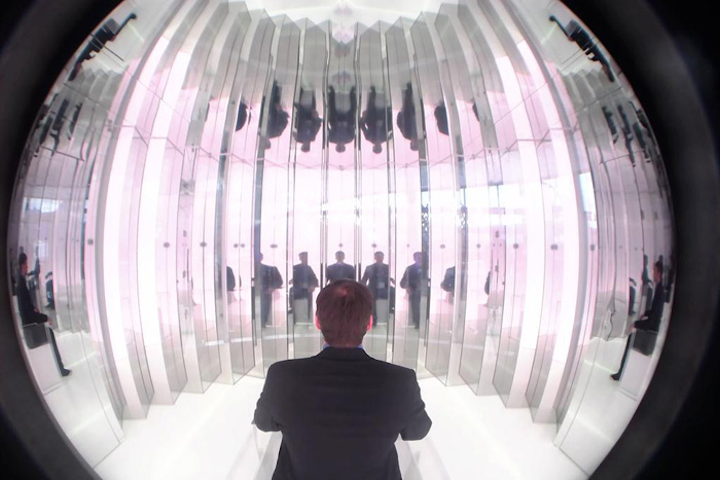 Photo: Courtesy of MKG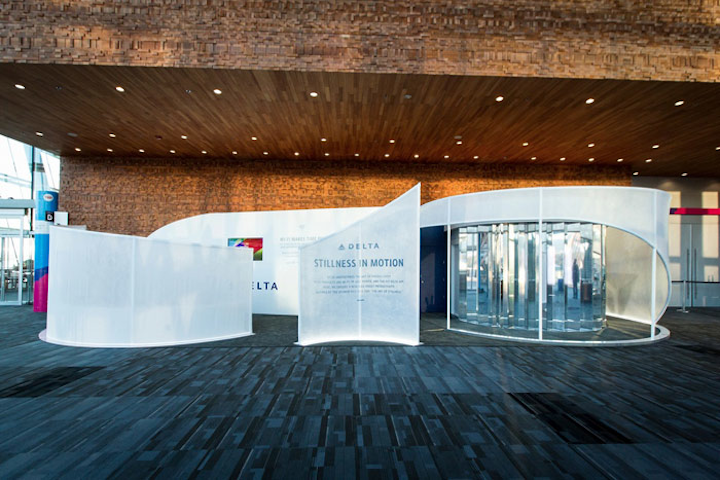 Photo: Courtesy of MKG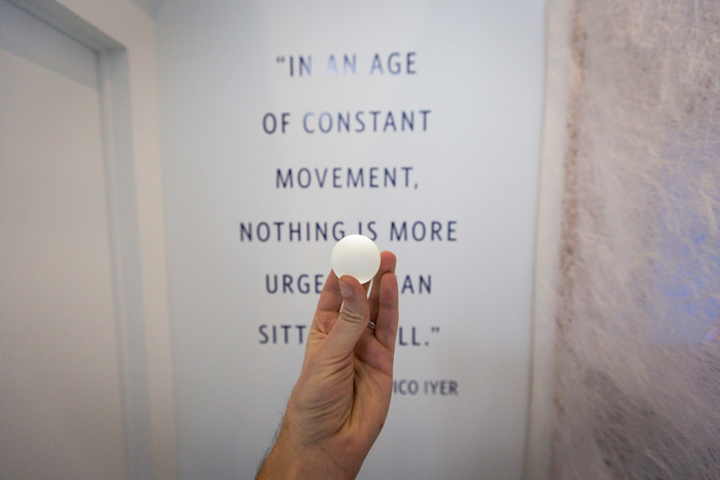 Photo: Ryan Lash/TED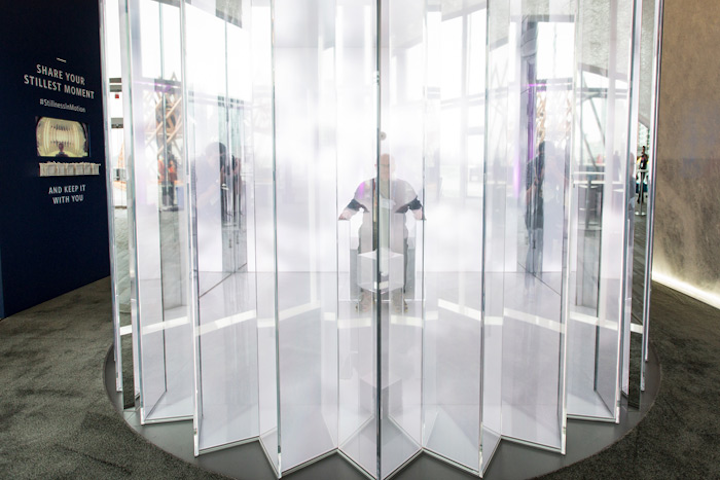 Photo: Ryan Lash/TED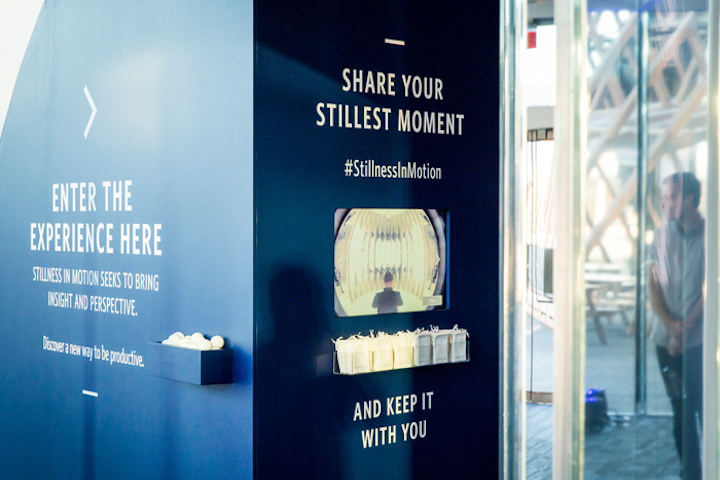 Photo: Bret Hartman/TED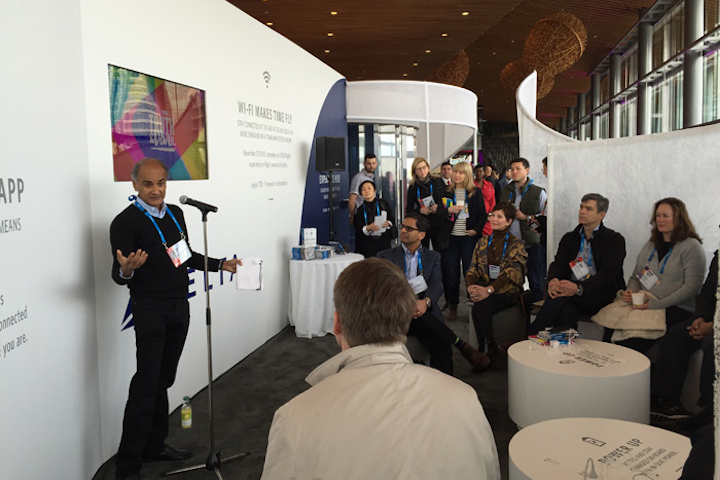 Photo: Courtesy of MKG
Featured Venues/Suppliers: