Why Networks, Brands, and Buyers Are Serious About Live Streaming
The inaugural LiveFronts explored live streaming trends and forecasts and how the emerging technology affects brands, events, and more.
November 2, 2016
Upfronts are the well-established practice of television networks presenting prime-time lineups to media buyers and ad agencies, typically marked by a week-long series of presentations and parties. In 2012, the NewFronts were introduced to showcase companies' online content and programming. Now, the LiveFronts are trying to carve a niche for live streaming.
The invitation-only event, which was presented by Brave Media Ventures and Roker Media and took place on October 25 at the Eventi hotel in New York, brought together content creators, executives, advertisers, and tech innovators to discuss the current and future states of live streaming. The daylong agenda featured speakers, interactive demos, panels, and other programming to educate and connect those in the broadcast and digital worlds.
"As live video becomes bigger and bigger, people are pointing to it and experimenting with it more and more. We felt it was time to bring creators, executives, advertisers, and innovators together to discuss what was working, what needed to change, and where the white spaces still are within the industry," said Jen Kavanagh, principal of Brave Media Ventures, a New York-based strategic advisory and investment firm that specializes in converging technology, media, and entertainment.
"It was designed to help frame important discussions around standards, monetization, measurement, and models," she said. "It was really great to see all of the speakers candidly break open these topics."
Featured speakers included Jim Bell, executive producer of NBC Olympics; Eric Korsch, president of Mashable Studios; and Sarah Iooss, senior vice president of business development at Viacom, and discussion topics ranged from the impact of Snapchat to live streaming sports. The audience, according to Kavanagh, was a curated list of about 250 decision-makers in the industry, including senior executives from top brands, agencies, and publishers. And, of course, the event was also live streamed on Facebook to a larger audience.
"Live streaming is having a moment, and as things like the LiveFronts continue to happen and the big topics continue to get worked through, the attention on this space will only increase," said Kavanagh, whose firm plans to host the event annually.
"The reality is content is still king, brands are becoming media companies and creators, everyone is experimenting in and around new distribution and engagement opportunities. Live streaming just happens to be the next generation of this trend."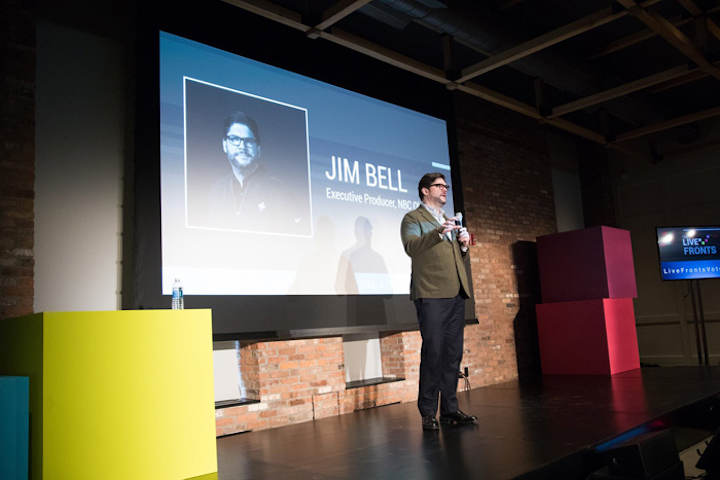 Photo: Courtesy of the LiveFronts
Featured Venues/Suppliers: