Design Inspiration: See Inside Refinery29's Multi-Sensory Playground
The first west coast edition of the media brand's popular 29Rooms featured messages of empowerment paired with unconventional materials and social media-friendly artwork.
December 12, 2017
Refinery29's whimsical funhouse expanded west for the first time this year, taking over a parking lot in the Arts District for two weekends in December. 29Rooms Los Angeles—held at Row DTLA from December 7 to 10 and 14 to 17—features installations by contemporary artists, celebrities, and brands, all centered around the socially conscious theme of "Turn It To Art": using the power of creativity to drive positive change. 
"Three years ago, we kicked off 29Rooms in New York City as an experiment," said Refinery29 co-founder and executive creative director Piera Gelardi. "We wanted to create a space that was a celebration of creativity and embraced storytelling through experiential. Given the momentum of the event, we decided that this year was the right year to expand, and Los Angeles was the right place to expand to because it's a mosaic of so many industries, cultures, and ideas. With legendary film roots, a vibrant art and music scene, and the ever-growing convergence of tech, entertainment, and media—we thought it would be the perfect stage to activate people's creativity."
While the pop-up's New York counterpart—which was held in September—had the same theme, the sold-out Los Angeles edition offers 13 colorful new rooms designed by the likes of Demi Lovato, Janelle Monáe, Margot Robbie, Lilly Singh, and more, as well as brands such as Adidas, Google Pixel 2, Netflix, and Urban Decay Cosmetics. Popular rooms from this year's New York event were included, such as installations from Jill Soloway, Chloe x Halle, and Planned Parenthood.
[PULLQUOTE]
Also new in Los Angeles was the "29Rooms After Dark" option, where guests paid more for a less-crowded experience, plus cocktails, live performances, and a chance to tour the installations with the creators themselves. Refinery29 also used the L.A. event to launch a new collection of merchandise including 29Rooms T-shirts, stickers, beanies, and more; a portion of sales go to Los Angeles-based charity Step Up.
Like in New York, the experience took 200 people to build over the span of one month. The landscape of Los Angeles, however, created some intrinsic changes. "One big difference between L.A. and New York City is recognizing accessibility and the logistical aspects of how people see and experience the space," said Gelardi. "In New York, most places can be reached via subway, whereas in Los Angeles, most people get around via cars. In both places, we worked to find a physical location that is within proximity to a large group of people and to navigate arrivals, queues, and neighborhood suggestions."
The west coast event also took over a different type of space. "We've moved into a completely new type of venue—an enormous domed tent," explained Gelardi. "It feels a little like a spaceship on the inside and we are really excited to transport folks into a new world. Our funhouse in New York has always been based in warehouses, so it has been really wonderful to branch out of what we know to create something beyond what people have experienced before."
Beyond the changes, what remains is an artsy, unique playground made from thousands of unconventional materials, including 2,500 pounds of pink sand, 1,800 pounds of gold Mylar confetti, 1,500 yards of yarn, 3,000 plastic bags, 71 disco balls, 1,500 flowers, 162 mirrors, and even 10,000 condoms. Perhaps the most eye-popping number of all is the social impressions: 29Rooms is expected to generate 950-million social-media impressions, reaching one-in-two Instagram users worldwide.
Click through the slide show to see some of the unusual details and inspiring art from the eight-day event, which is expected to draw nearly 25,000 people from 28 states and 10 countries.
What's Your Frequency?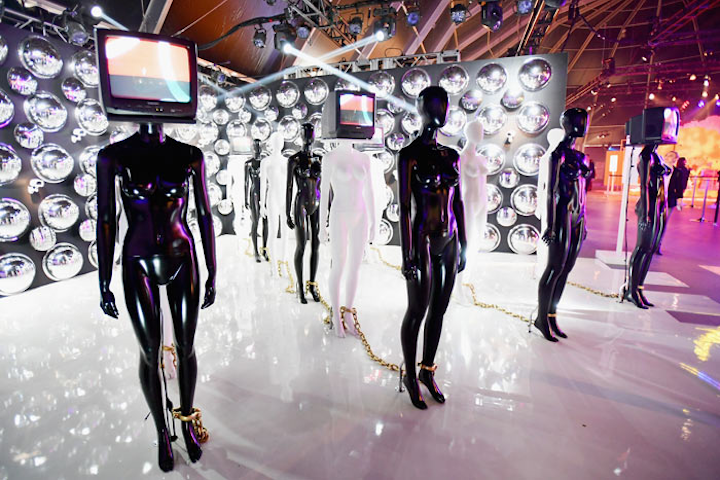 Photo: Emma McIntyre/Getty Images for Refinery29
Just Be
Photo: Emma McIntyre/Getty Images for Refinery29
The Power Parlor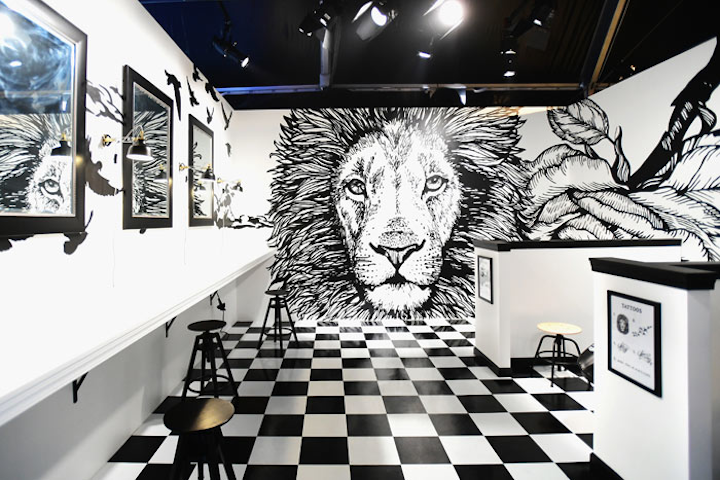 Photo: Emma McIntyre/Getty Images for Refinery29
Portraits of Self-Expression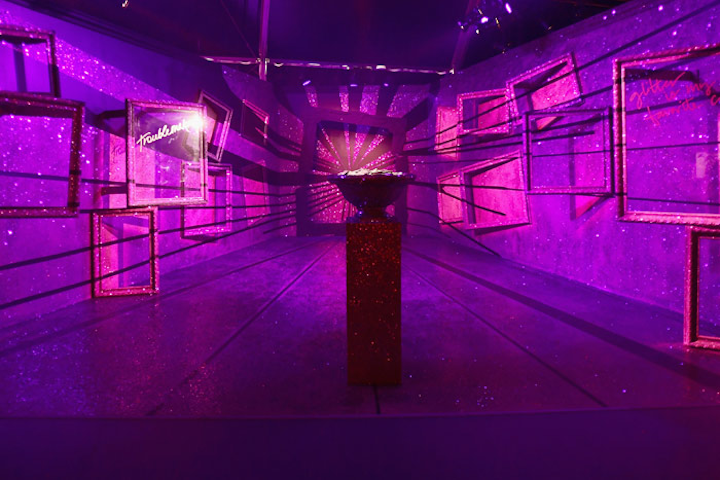 Photo: Emma McIntyre/Getty Images for Refinery29
Flavor Chambers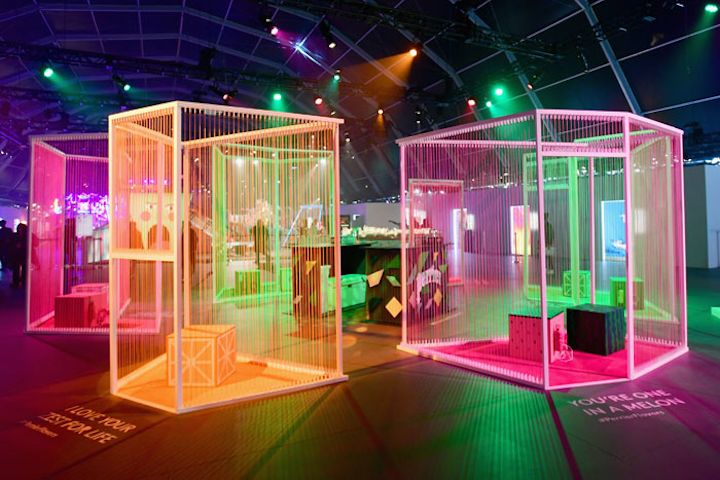 Photo: Emma McIntyre/Getty Images for Refinery29
Girl Love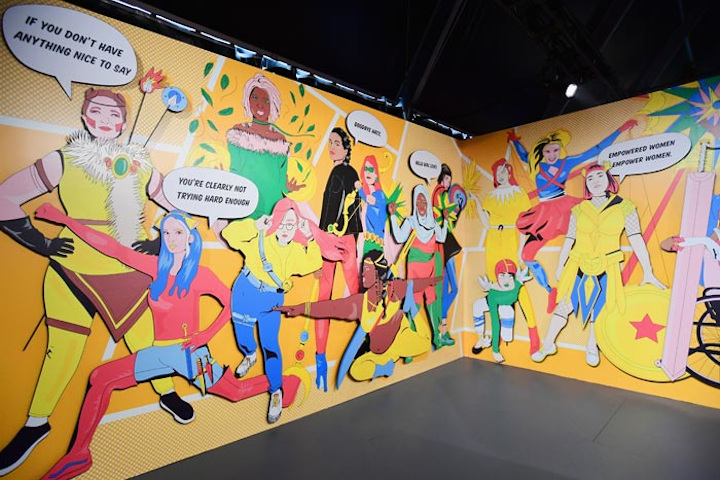 Photo: Emma McIntyre/Getty Images for Refinery29
Gender Neutral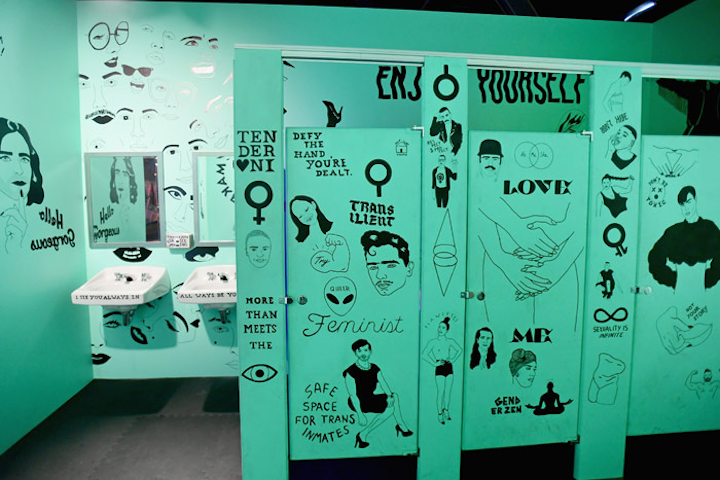 Photo: Emma McIntyre/Getty Images for Refinery29
One Woman, Many Crowns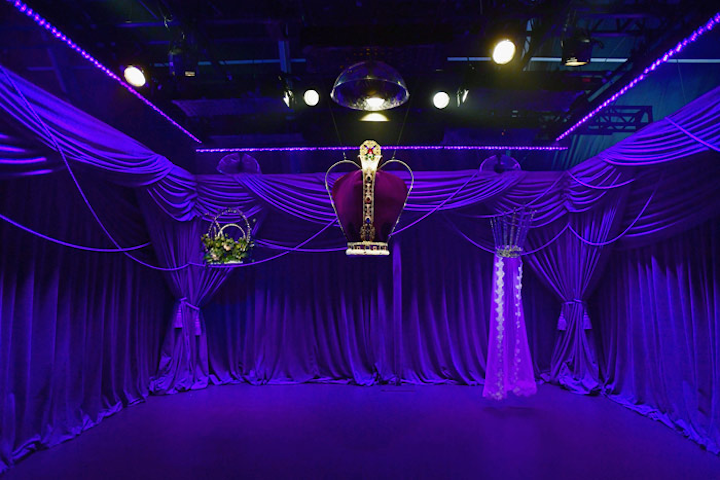 Photo: Emma McIntyre/Getty Images for Refinery29
The New World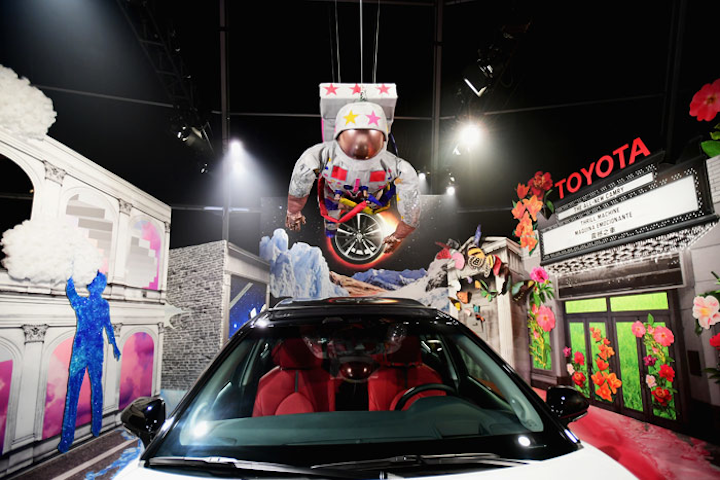 Photo: Emma McIntyre/Getty Images for Refinery29
Fair Grounds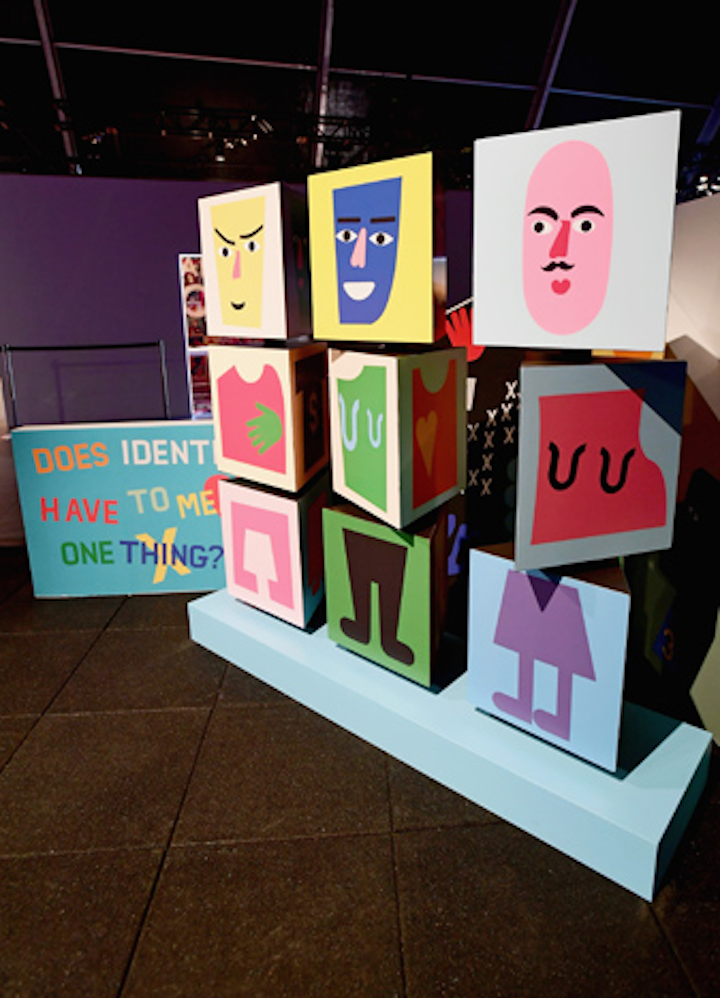 Photo: Emma McIntyre/Getty Images for Refinery29
Tales We Tell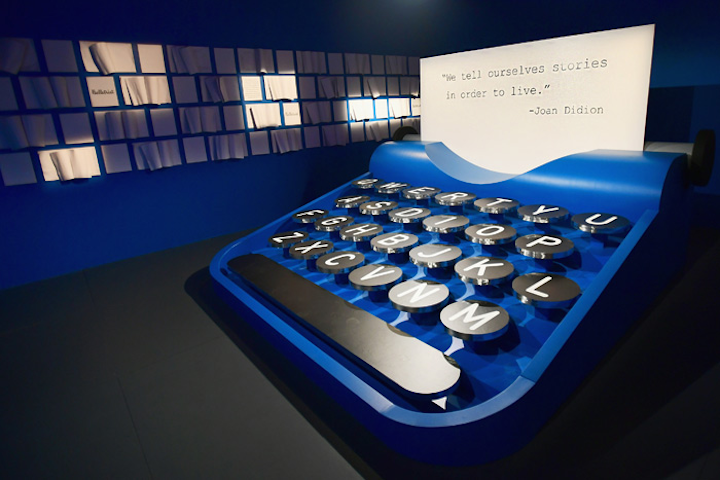 Photo: Emma McIntyre/Getty Images for Refinery29
The Trophy Room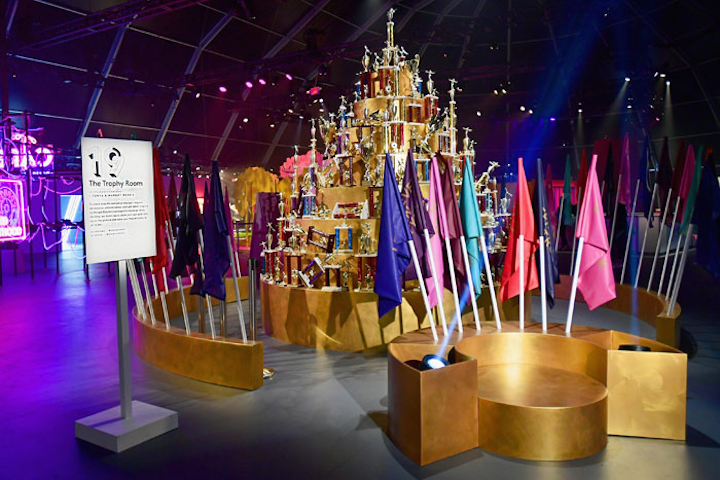 Photo: Emma McIntyre/Getty Images for Refinery29
World of Daisy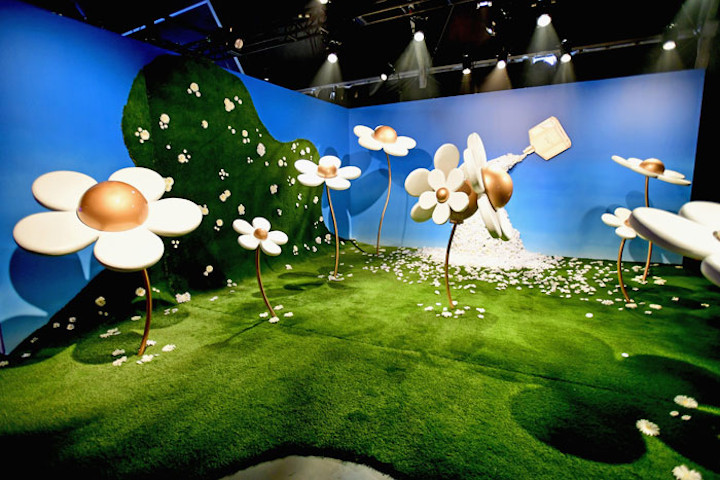 Photo: Emma McIntyre/Getty Images for Refinery29
Here to Create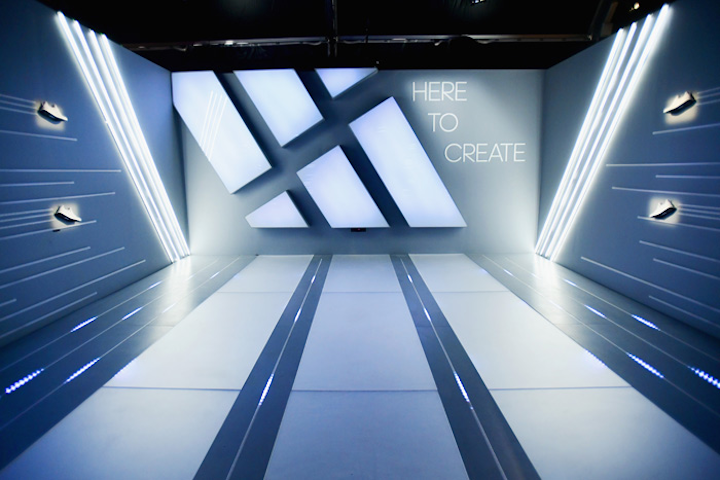 Photo: Emma McIntyre/Getty Images for Refinery29
Dreamer's Den
Photo: Emma McIntyre/Getty Images for Refinery29
Under the Shea Tree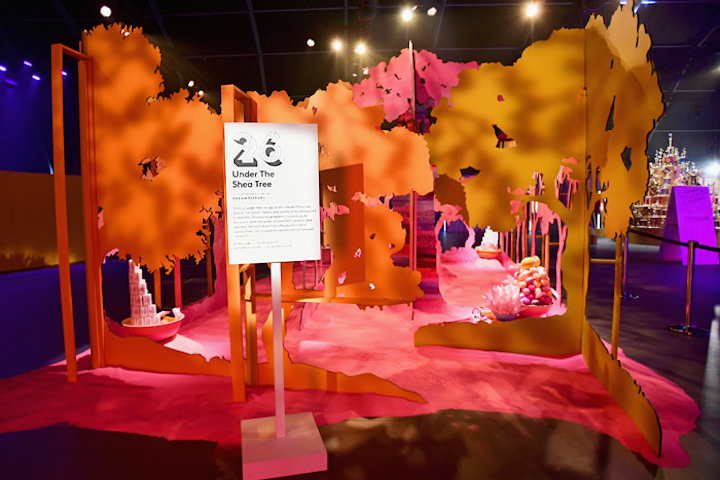 Photo: Emma McIntyre/Getty Images for Refinery29
Cotton Incorporated's Installation
Photo: Emma McIntyre/Getty Images for Refinery29
Featured Venues/Suppliers: