How Veuve Clicquot Celebrated Carnaval in Miami
One of the champagne brand's largest events expanded its footprint and served cocktails selected from a vote on its Instagram story.
March 21, 2018
A well-dressed crowd of nearly 3,000 people attended the fourth incarnation of Veuve Clicquot Carnaval, held in downtown Miami's Museum Park on March 10. The annual daytime affair, produced by Overland Entertainment, is an ode to Brazil's famously vivacious fête.
The ticketed event is one of the brand's largest events—along with Veuve Clicquot Polo Classic in New York and Veuve Clicquot Polo Classic Los Angeles—and is known for its sophisticated design, lively entertainment, and celebrity attendees—this year including Issa Rae, Tessa Thompson, Edgar Ramirez, Joan Smalls, Nacho Figueras, and Tyson Beckford. Other invitees included notable bloggers and journalists, creative industry leaders, and socialites.
While the other events feature polo matches, the carnaval focuses on unique performances. Livening up the afternoon was entertainment from Swing Latino—finalists on NBC's World of Dance—the locally grown Stryke Percussion, and DJ May Kwok.
The event has a mix of general admission seating along with more expensive and exclusive areas. General admission tickets were $45 and allowed guests to purchase champagne by the glass in a picnic-style setting. The footprint of the space grew this year and guests had access to more photo moments, food trucks, bars, and merchandise tents. A more exclusive space, the Rosé Garden debuted this year. The garden was an homage to the first blended rosé champagne established by the brand in 1818. Tickets cost $350 and included a bottle of rosé, a gourmet lunchbox by event caterer Starr Catering Group, dedicated entry, and access to lounge seating. The V.I.P. tent offered a bottomless champagne bar and both passed and served bites.
"This year, we were excited to expand the event overall," said Aygline Pechdo, vice president at Veuve Clicquot USA. "Our goal is to cultivate a unique, vibrant, and exciting experience for our attendees and continue to grow Clicquot Carnaval into the most highly-anticipated and must-attend event in Miami, year after year."
Carnaval served Veuve Clicquot Yellow Label and Veuve Clicquot Non-Vintage Rosé, alongside Veuve Clicquot Rich and Rich Rosé. The Rich line was created to be served over ice and mixed with fresh fruits, vegetables, or herbs—a blend naturally fitting for a Miami gathering. The event's signature cocktails were chosen following a consumer vote on the brand's Instagram story and were the Clicquot Rich Parade, layered with cucumber slices, and the Clicquot Rich Rosé Breeze, finished with cubed pineapple.
Social media-friendly event design included vignettes that were framed by living walls. Other decor elements included brass mirrors and Art Deco-inspired baby pink palm trees. Social sharing was encouraged through the hashtag #VCCarnaval, which populated a curated feed on the event's main website and Veuve Clicquot's Instagram story highlights.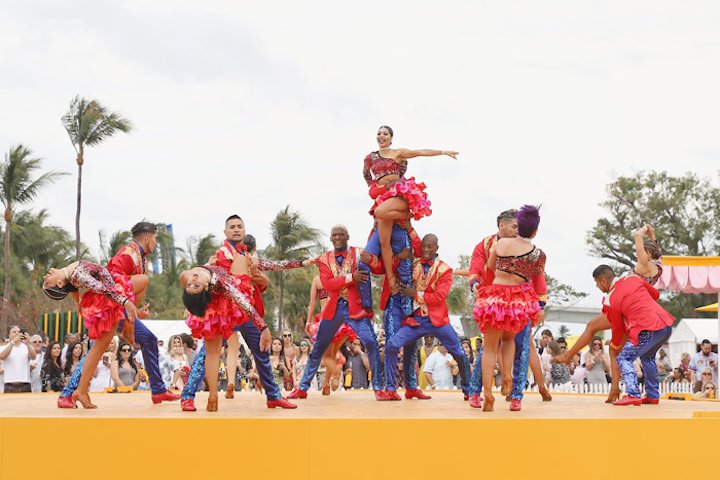 Photo: John Parra/Getty Images for Veuve Clicquot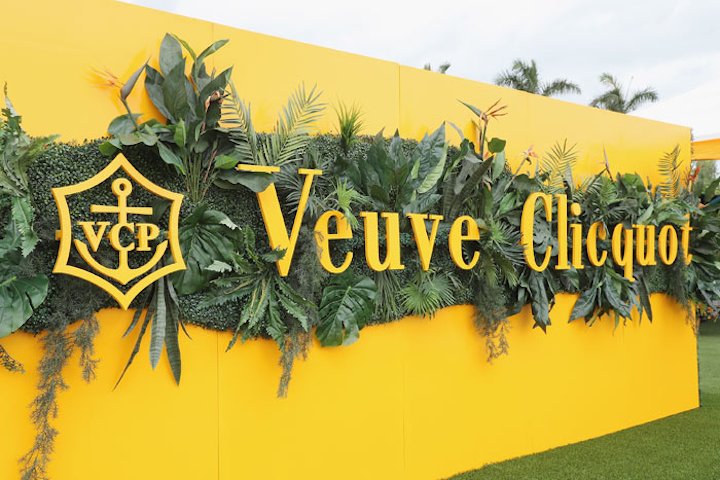 Photo: John Parra/Getty Images for Veuve Clicquot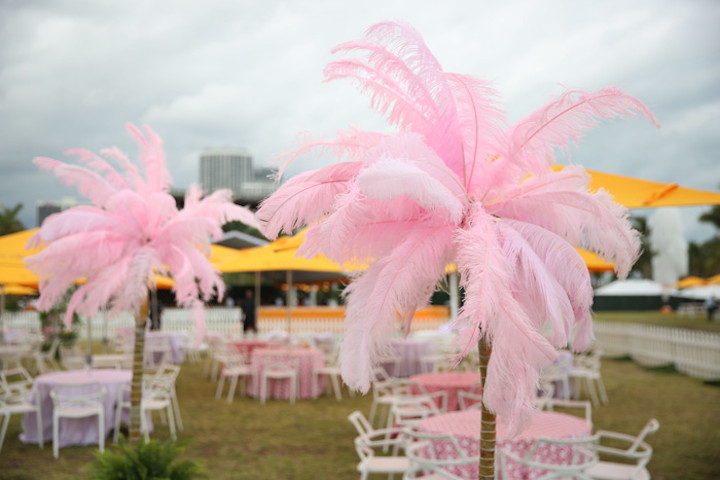 Photo: John Parra/Getty Images for Veuve Clicquot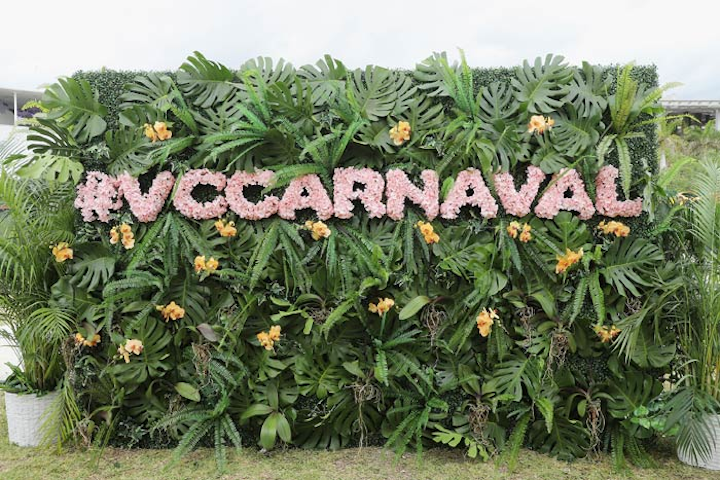 Photo: John Parra/Getty Images for Veuve Clicquot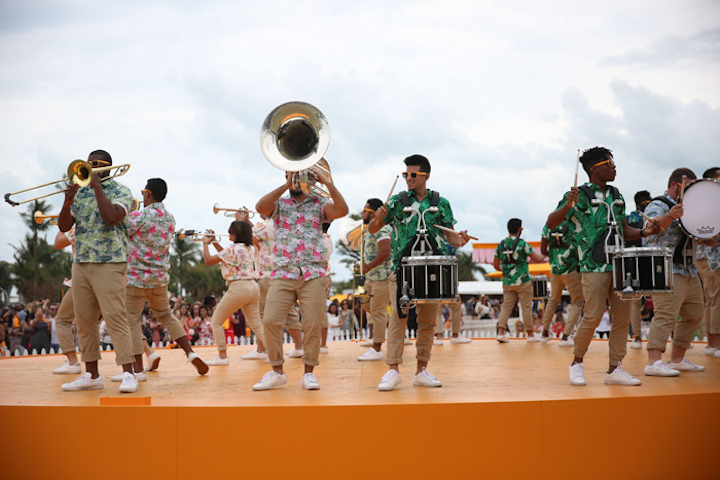 Photo: John Parra/Getty Images for Veuve Clicquot
Featured Venues/Suppliers: