Ask BizBash: Should My Virtual Event Use Live or Prerecorded Content?
You've got questions; we've got editors to hunt down the answers. Send questions to editorial@bizbash.com.
June 19, 2020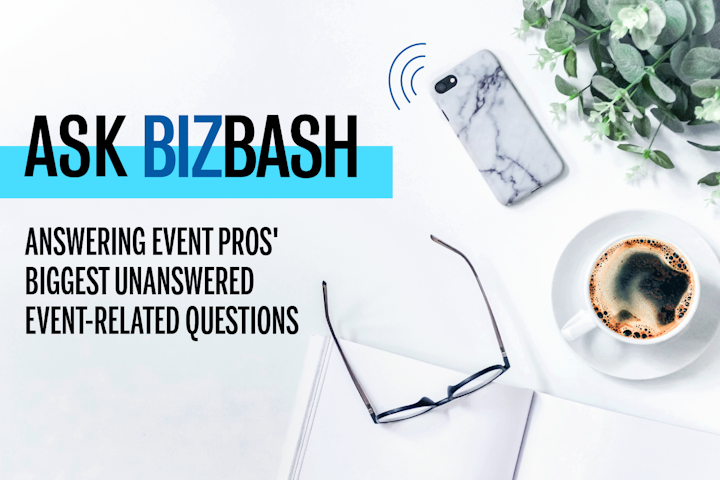 Trying to navigate the industry's new normal? BizBash is here to help. Every week, we'll be tackling your questions on the nitty-gritty details of events. Submit questions on BizBash's Instagram, Twitter, Facebook, or LinkedIn pages, or email us at editorial@bizbash.com. 
Ah, one of the eternal debates in our new virtual event world—do you take the risk to go live, or ensure quality by including prerecorded content? To get some input, BizBash chatted with Eyal Simko, creative director of The One Up Group, an event production and audiovisual firm with offices in Los Angeles, Miami, and Toronto that recently launched its own virtual event platform. 
"There are pros to both options," Simko says. "Live is ideal because it allows you to engage and interact with participants, and vice versa. ... Speakers can acknowledge participants as they join or enter a session, which provides authenticity to the speaking engagement. We all yearn for live events, and delivering your keynote on a green screen stage in our studio—yet still be able to see everyone on TVs and having the opportunity to interact at any given moment—is the exhilarating part."
But, Simko adds, there are certain scenarios where prerecorded content might be your best bet. "For example, musical performances are optimal for prerecorded, because allowing an editor to master the track and deliver it in its highest quality will produce a far greater engaging segment than a live virtual one. Audio is a massive element that can make or break a virtual event segment, so if you're going to deliver musical entertainment ... prerecorded has proven to be quite effective."
He adds, "We have also done some events recently where the messaging was direct and did not need to lead to discussion, which allowed our speaker the flexibility to prerecord and take their time with it—making them, in turn, feel a lot more comfortable to deliver a polished speaking engagement."
To get more opinions, I posed this question to my LinkedIn connections—and got a ton of varied answers. "Live is the sweet spot right now," argues Molly Phillip, director of events at We Crush Events in Los Angeles. "While there is more risk, it is far more engaging, which is what we are all dying for as humans right now. There's an element of fun, banter, and reality that prerecorded content just can't deliver."
West Palm Beach, Fla.-based event entertainer Mike Duseberg agrees. "I just love the feel of live. I'm committing my time, the presenters are committing their time, the audience is choosing to be here now, so this is an 'us' experience over the internet," he says. "The prerecorded content feels like I'm watching TV, which is a passive experience. As a presenter, I want to avoid 'passive' at all costs." 
Others were more open to mixing in prerecorded content. "It really depends on the goals of your event," says Boston-based event strategist Jessica Fisher. "Sometimes with heavy content or tight timeframes, a speaker might be more comfortable with prerecording their presentation. They should still tune in live for Q&A. Their presentation video can be built so that there are natural places to pause in case the Q&A or chat is hungry for some on-the-fly answers."
And on a practical note, points out Andrew Roby, the owner of Andrew Roby Events in Washington, D.C., "If you are a one-man or one-woman show and hosting a virtual event with a lot of people, then a prerecorded block of instruction is best. This way you can monitor the chatbox and deal with other things behind the scenes."