Virgin Atlantic Anniversary Teases Pond-Jumping Themes Atop the London
May 25, 2010
To celebrate a milestone 20 years of nonstop service between Los Angeles LAX and London Heathrow, Virgin Atlantic Airlines hosted a bash full of brand associations Virgin intends to promote: service, quality, style, and, well, the U.K.
The airline hosted the party atop the London West Hollywood, where views span for miles—like the view from the window of an airplane, you might say. The exclusive guest list of about 200 included frequent passengers, airport industry executives, and media folks. Chris Rossi, Virgin Atlantic Airways senior vice president for North America in the U.S. headquarters, hosted the event. Virgin Atlantic corporate communications program manager Lisa Hofmeister and marketing communications coordinator Laura Kilroy oversaw the event, tapping Christine Courtney-Myers at the C3 Agency to produce it; C3 Agency has been producing launch events for the domestic airline, Virgin America, for the past three years, and that airline recommended the firm for the job.
To enter the party, guests received mock boarding passes upon check in, and rode private elevators (or, ahem, lifts) to the London's rooftop pool deck. Uniformed Virgin Atlantic Airways flight attendants greeted guests at the entrance and circulated in the space. Guests could experience Virgin's Upper Class and Premium Economy seating categories and learn about the attributes of each through demo stations built using the actual seats. Vintage scooters served as decor and photo opps for guests.
Catering included items meant to underscore the British and Los Angeles themes: fish and chips (wrapped in English paparazzi magazine paper), mini shepherds pies, and an L.A.-style taco stand. Signature cocktails included selections with cheeky names like the Pond Hopper, Cabin Fever, Sunset Sipper, and Suite Dreams. A British beer-tasting bar brought experts from Royal Clayton's English Pub, and served up 20 British beers, one for every year Virgin has made the nonstop haul between cities.

The Pixies' Frank Black, also known as Black Francis, performed a rare acoustic set. And Scott Sterling served as DJ. On their way out, guests picked up gift bags containing a Virgin coffee table book, shortbread cookies, and Virgin Atlantic sleeping gear.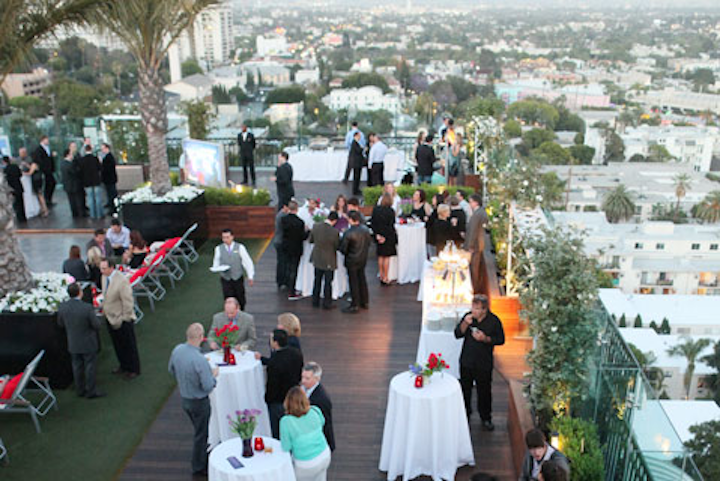 Photo: Rene Macura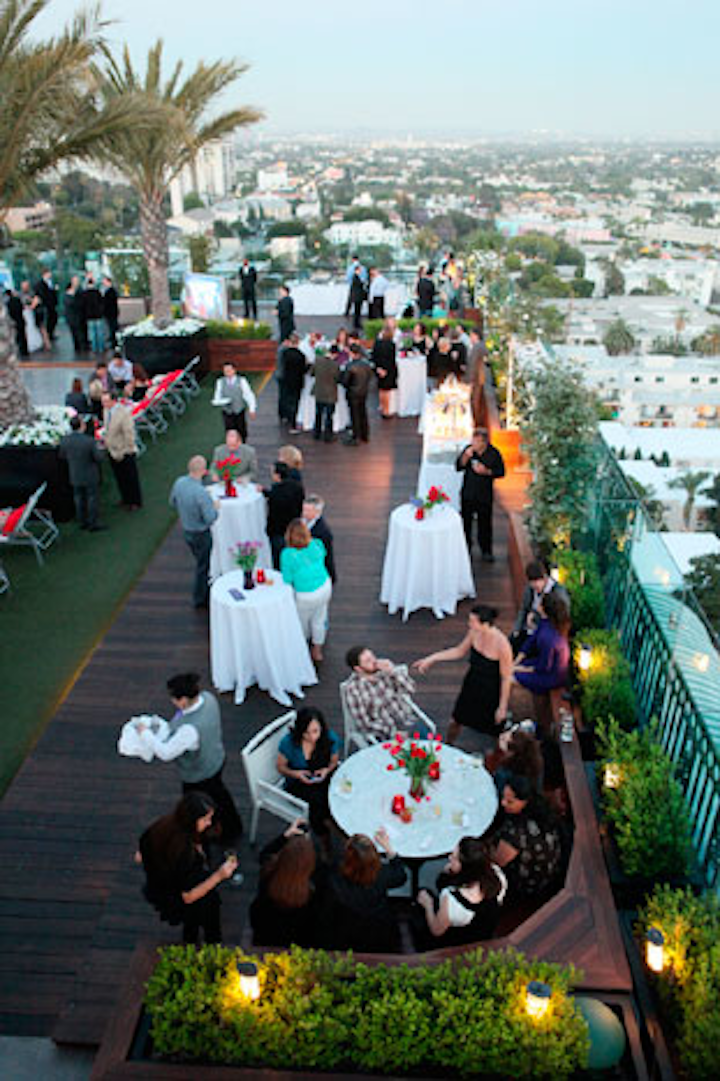 Photo: Rene Macura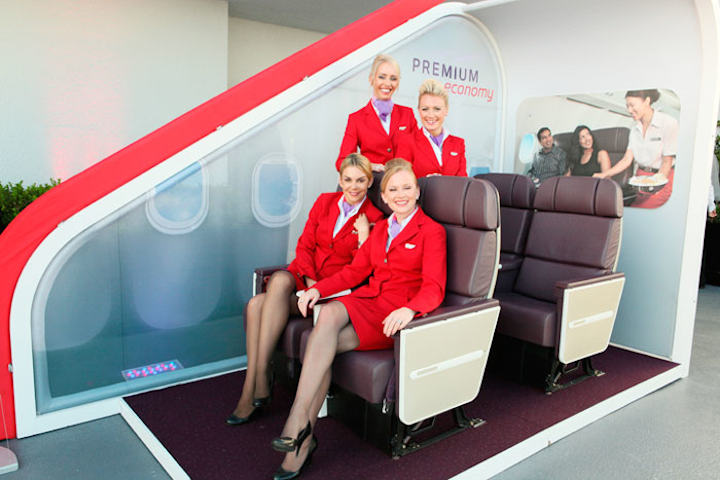 Photo: Rene Macura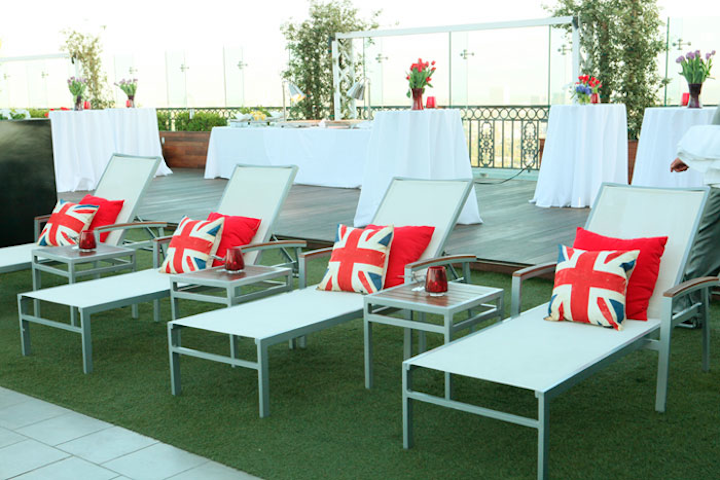 Photo: Rene Macura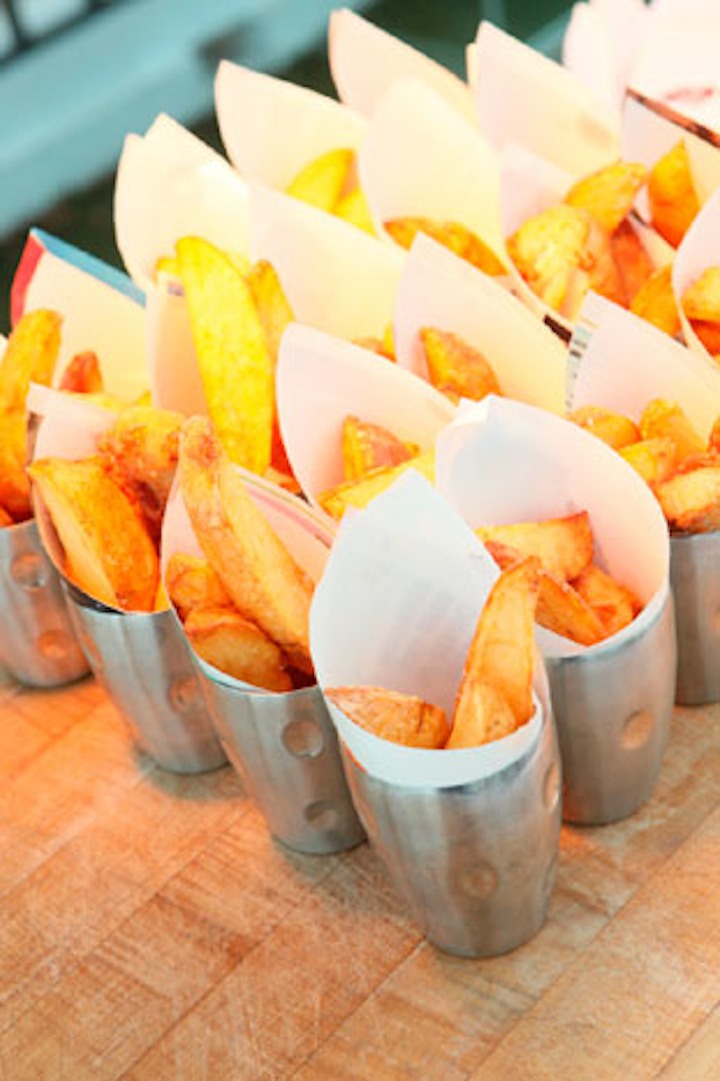 Photo: Rene Macura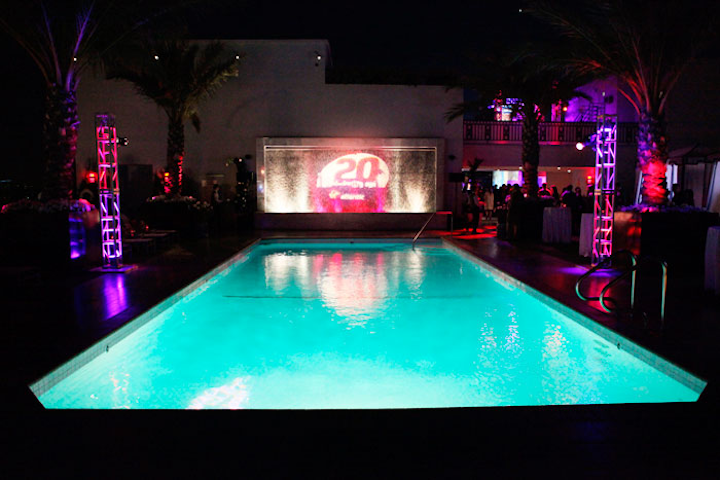 Photo: Rene Macura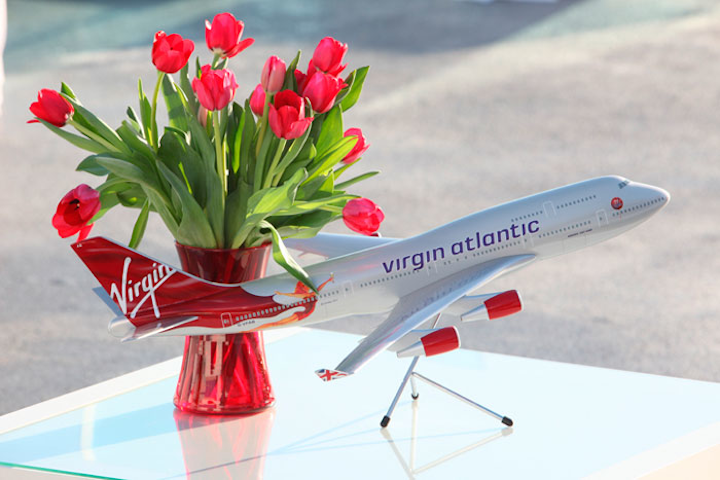 Photo: Rene Macura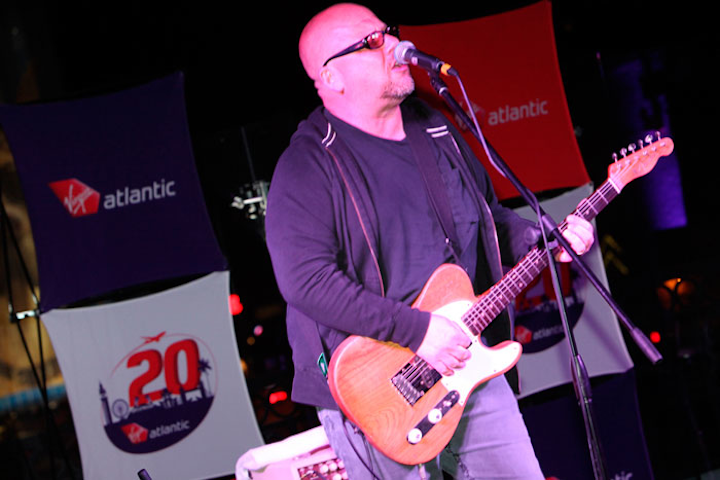 Photo: Rene Macura
Photo: Rene Macura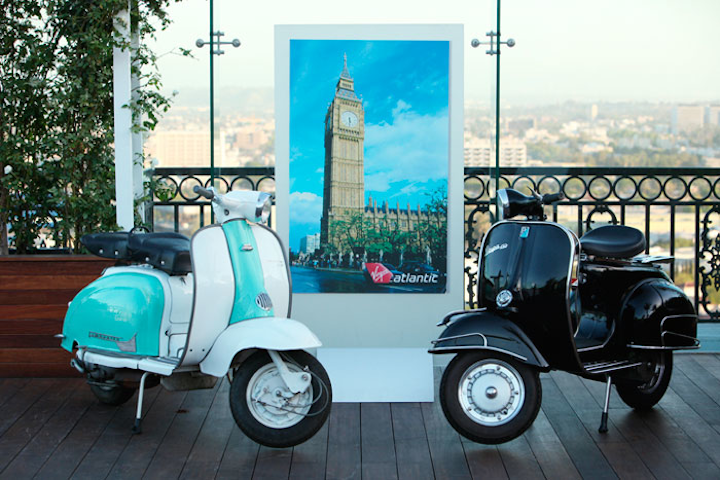 Photo: Rene Macura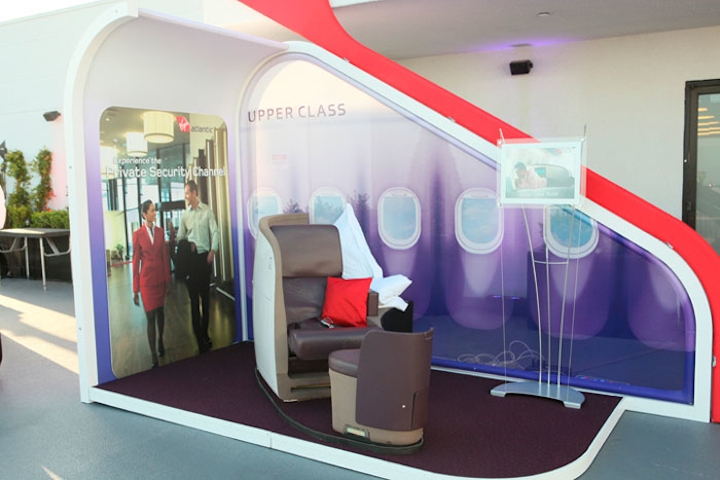 Photo: Rene Macura
Featured Venues/Suppliers: