MoMA Party in the Garden Courts Different Guests for Dinner and After-Party
May 27, 2010
The Museum of Modern Art returned to tradition a bit Tuesday night with its annual Party in the Garden, bringing back honorees (Ronald and Jo Carole Lauder this year) and formal seating for the dinner inside the museum lobby and atrium. Also, after lowering the after-party ticket price from $250 to $100 last year, planners launched a committee to recruit a desirable audience of young collectors and dealers.
"Last year we did a big jump in changing the format because of the economic climate," said MoMA associate director of special events Paola Zanzo. "We went for more of a hybrid this year by going back to traditional seating but keeping things very simple. The more we work with this space, the more we realize that less is more. It's hard to make MoMA look bad."
Zanzo, joined by MoMA special events manager Olivia Striffler and SPEC Entertainment, kept the dinner decor sparse, relying on lighting and the open venue for atmosphere.
Perhaps the biggest change this year, however, was the crowd at the after-party. The suited dinner guests—typical of years past—were almost outnumbered by the downtown and Brooklyn sets, who arrived in suspenders and designer denim, unbuttoned plaid shirts, and short dresses.
"Last year we cast a wider net with the $100 after-party ticket, and we got a new audience," Zanzo said. "But this year we introduced an after-party committee to reach out to young art dealers. It was so good to have this group of people promoting the party on our behalf, posting notices in galleries."
The party's headlining performer didn't hurt either. Yeah Yeah Yeahs frontwoman Karen O took the stage around 10:30 p.m. to perform for the sold-out crowd of 1,200. Zanzo's team wondered how O—known for her raucous stage shows—would work with the subdued string trio and acoustic guitar without a rehearsal. Fortunately for them, she had performed a similar set the night before at an event for her father's charity and gave after-party guests an atypical, if well-honed, evening with the artist.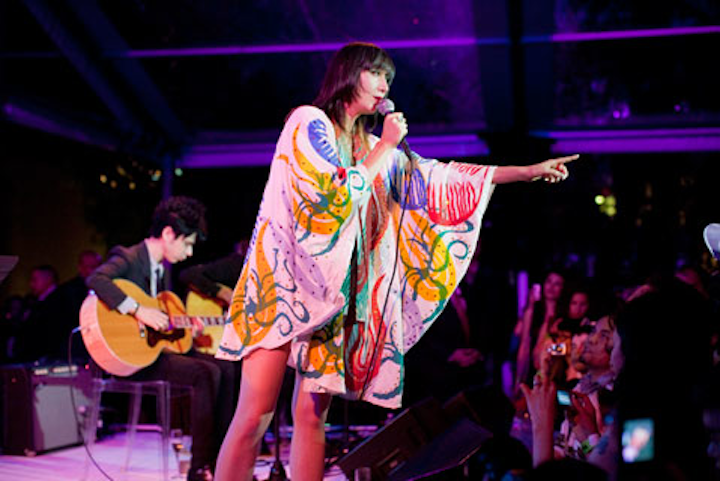 Photo: Scott Rudd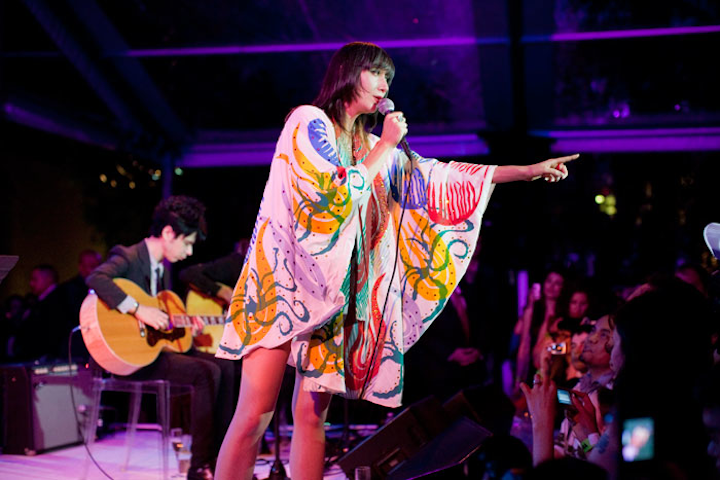 Photo: Scott Rudd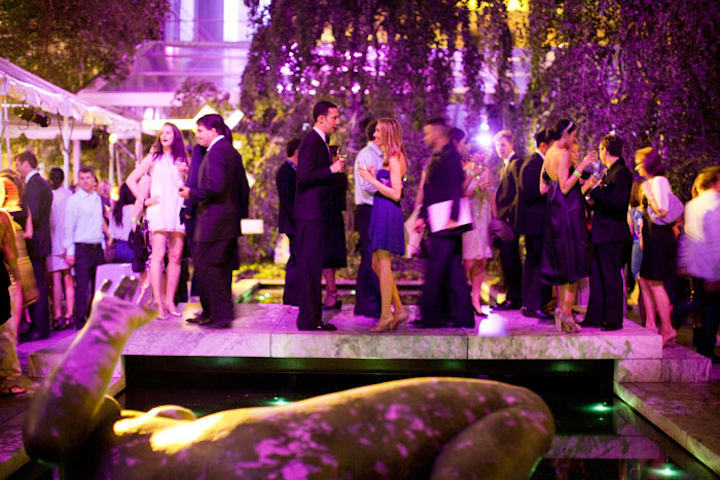 Photo: Scott Rudd
Photo: Scott Rudd
Featured Venues/Suppliers: