Target Builds \'Missoni Mall,\' 25-Foot Doll for Latest Pop-Up Store
September 9, 2011
Using the same Midtown space that played host to its Liberty of London pop-up last year, Target upped the ante for its latest designer collection—a collaboration with Italian fashion house Missoni—and built a bigger, bolder experiential effort. The vacant venue, which sits opposite Bryant Park on Sixth Avenue and 42nd Street, was not only transformed into a temporary store bedecked with bull's-eye logos and Missoni's signature pattern, but is also home to "Little Marina," a 25-foot-tall doll that's part of a social media campaign for the launch.
With 400 pieces—apparel and accessories for women, men, girls and baby, as well as home furnishings—the Missoni for Target line is the retailer's largest designer collection to date. To properly showcase this, Target leased the site's second floor, increasing the size of the space by nearly a third, from 5,000 to 8,000 square feet. Event producer David Stark was brought in to build out the space and sought to do so in a manner that wasn't visually excessive.
"The collection is so strong that it's not hard to bring it to life in a way that is exciting," said Stark, who also created the Liberty of London pop-up and has been working with Target for nearly a decade. "The challenge is that because there are so many patterns, it is quite a sophisticated line you have to walk to make them look incredible. It's easy to have a lot of overload—you have to figure out the fine balance of placement and juxtaposition so that everything has the air to be seen and breathe."
Allowing the collection to flex its muscles, Stark created a setup comparable to a house, or, "Missoni Mall," as as some likened it, with the first floor dedicated to smaller goods and decorative objects and the second floor, accessed by stairs, housing bed and bath vignettes.
Planning for the project took about eight months, with Target's design and marketing teams traveling to Italy several times to work with the Missoni family, who in turn made visits to the retailer's Minneapolis headquarters. Actual setup took three weeks working with a crew of about 45. Stark estimates the teardown time to be about a week.
Scattered downpours did little to dampen the moods of hundreds of fashion V.I.P.s who turned out for the preview shopping party on Wednesday. To maximize the selling space, celebrity guests—including Joy Bryant, Michelle Trachtenberg, Camilla Belle, Emma Roberts, and Selita Ebanks—entered a covered step-and-repeat erected just outside the pop-up. Such attendees were escorted inside via a separate entrance to see the giant doll. Little Marina, which was created by a Los Angeles-based special effects company and is operated by four puppeteers, comes dressed head-to-toe in Missoni for Target and holds an oversize replica of an iPhone. Given its size, the big marionette served as the centerpiece of the space.
"It's always about buzz and visibility and creating excitement around the launch," Stark said.
For the rest of the interior, Stark used the iconic Missoni patterns as a tool to cohesively revamp the raw venue. For example, black-and-white-patterned walls enclose and mask the structural columns. "It's designed in a way that it's supposed to be here," said Stark. "[The design is] one part married to the architecture of the space and one part bringing the campaign to life."
With hundreds of products and multiple bold prints to balance, Stark said the concept of the pop-up actually worked in his favor when it came to mapping out the store design. "You know exactly what you're getting, so you can create displays and a floor plan that's specific to the product," he said. "We really start with the grid and then design very specific fixtures and displays with the product exactly in mind." This included painting the ceiling black to allow for vivid colors of the collection and the oversize ad campaign images—which channel a 1960s Italian film aesthetic—to truly pop.
Ahead of the Missoni for Target's official national launch on September 13, the pop-up shop debuted to the public on Fashion's Night Out and was slated to stay open through Saturday, but on Thursday the entire inventory was depleted within an hour, forcing it to close.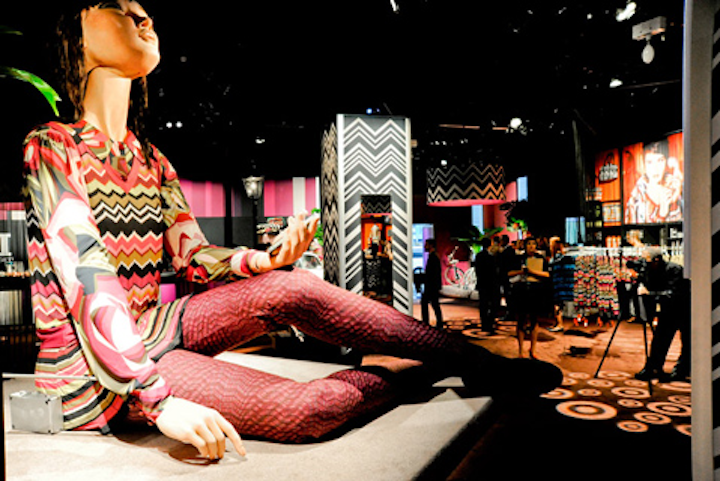 Photo: Neil Rasmus/BFAnyc.com
Photo: Thomas Concordia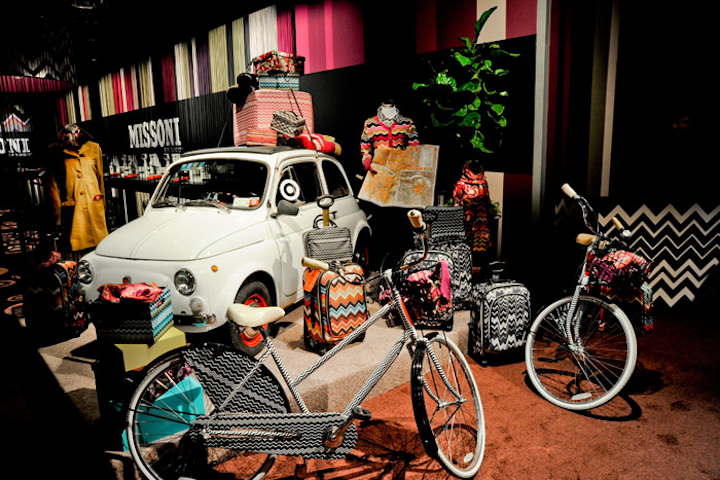 Photo: Neil Rasmus/BFAnyc.com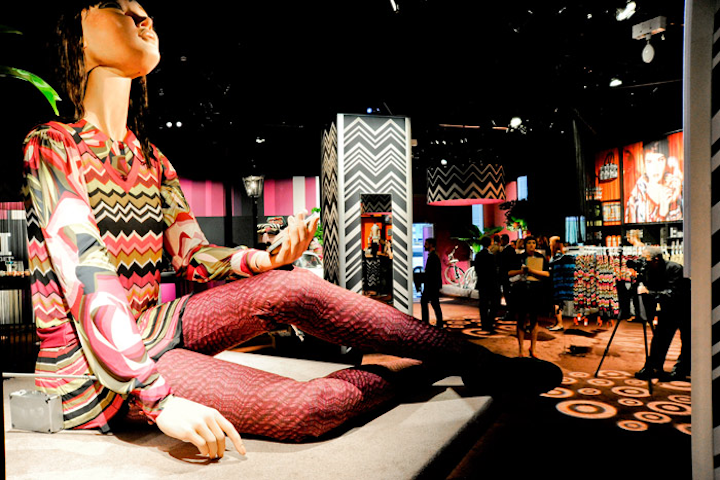 Photo: Neil Rasmus/BFAnyc.com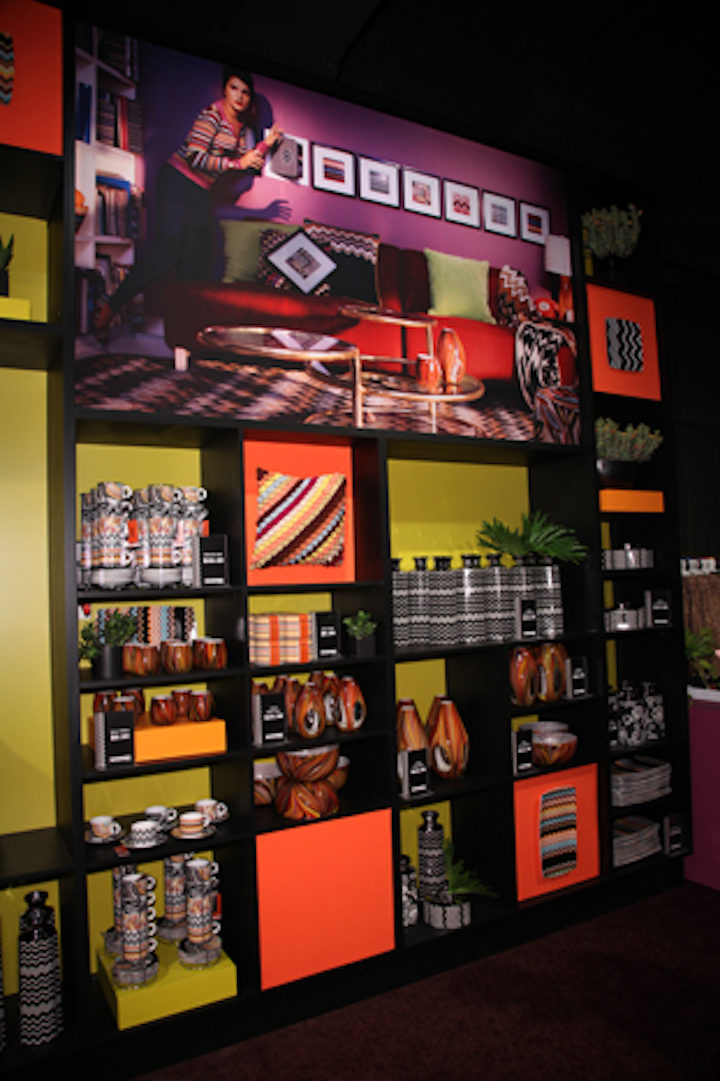 Photo: Thomas Concordia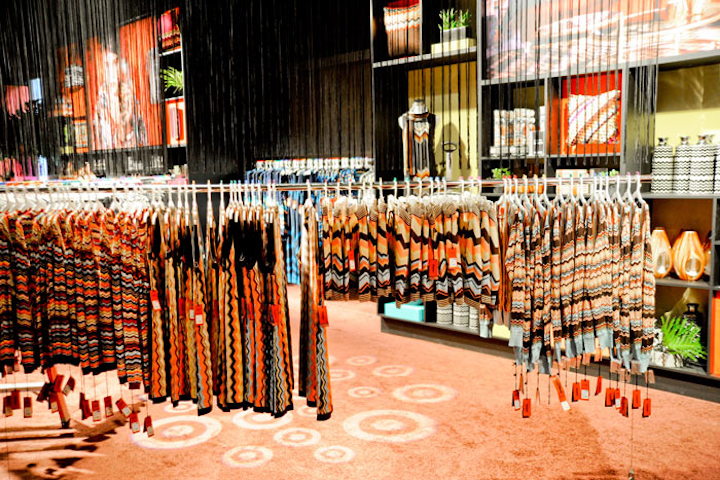 Photo: Neil Rasmus/BFAnyc.com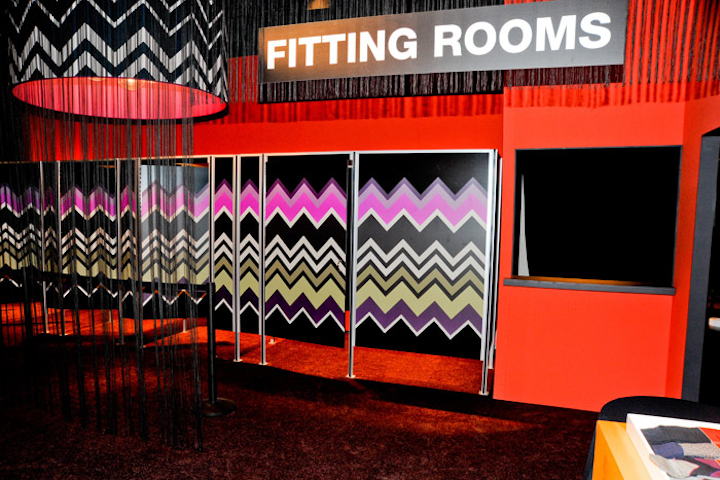 Photo: Neil Rasmus/BFAnyc.com
Photo: Neil Rasmus/BFAnyc.com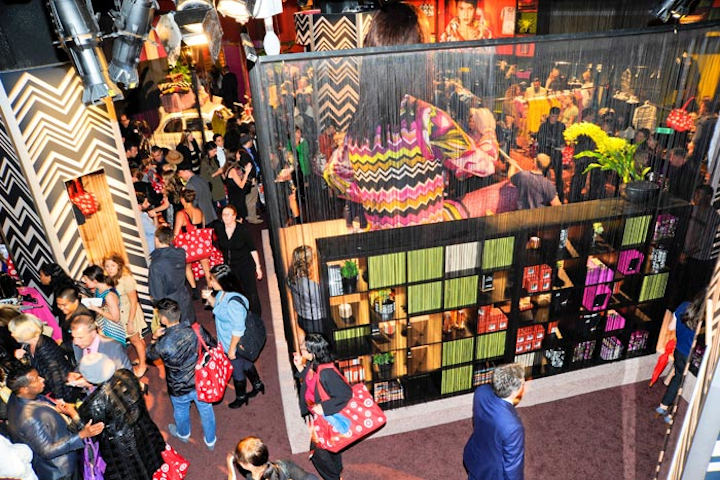 Photo: Neil Rasmus/BFAnyc.com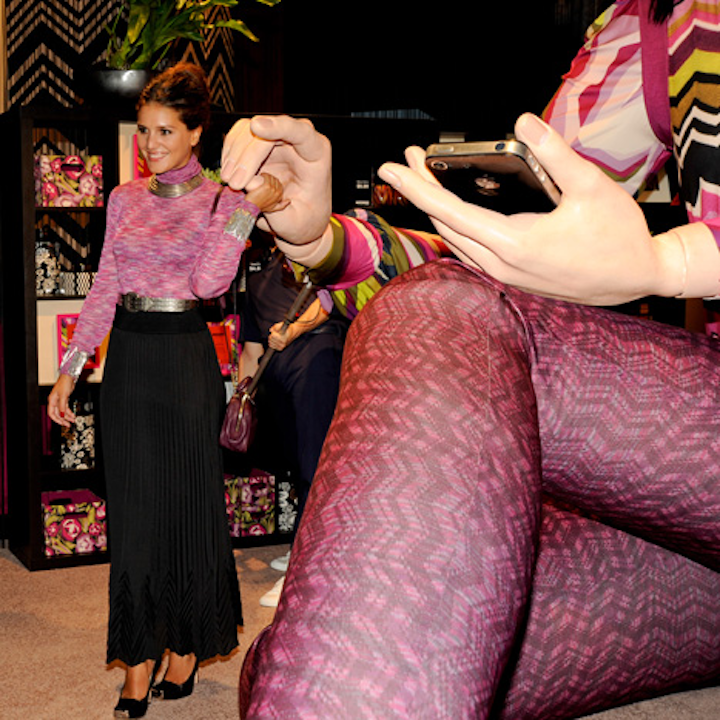 Photo: Neil Rasmus/BFAnyc.com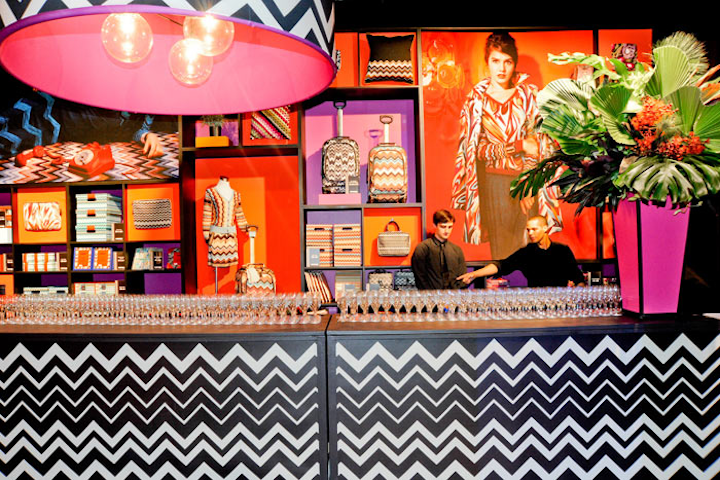 Photo: Neil Rasmus/BFAnyc.com
Photo: Courtesy of Creative Edge
Featured Venues/Suppliers: