How to Bring an Abstract Event Theme to Life
New World Symphony Gala celebrated "the Art of the Possible," challenging its event designer to present the theme visually.
March 11, 2014
At a time when it seems like every gala has chosen some riff on The Great Gatsby, it's refreshing for guests and planners to consider new themes. Charting a new path, though, requires more than a little imagination.
For this year's New World Symphony Gala, held February 8 at the New World Center, the theme was "the Art of the Possible," an inspiring but not obviously visual theme.
"The client takes creative risks and likes to try to do new things," said Javier Velarde, executive producer and creative director at Triton Productions, which designed the event. "Sometimes themes can be very easy. You can theme a room by color or era, but with this, how do you execute it? It's very abstract stuff."
The answer was word art—creating graphic designs of phrases around the event theme and executing them in various mediums. In the first of three dining rooms for the 400 guests, phrases such as "the Power of Classical Music" were constructed out of Styrofoam and suspended from the ceiling. Lighting hit the words such that they were projected onto the walls as well. Another room splashed words on a curved wall, repeating them in a grid effect. A third room projected the images in lights overhead.
Each room had its own look, and Velarde chose clean, modern decor that wouldn't compete with the word art. All of the tables were custom-made from materials such as perforated black leather. One room had mirror-topped tables that were lined in LED tape, giving them a high-tech appearance.
In fact, Velarde estimated he used "thousands" of LED lights throughout the design, including in the 200 luminaries that lined the blue carpet outside leading into the gala, as well as the stenciled paper table numbers that were lit from within.
For the after-party, the gala went for more traditional lighting: a 48-inch disco ball that filled the space as guests danced to the '80s cover band Fast Times.
The evening's finishing touch came as guests left. The symphony's musician fellows penned individual thank-you notes that the valets placed in guests' vehicles.
Photo: World Red Eye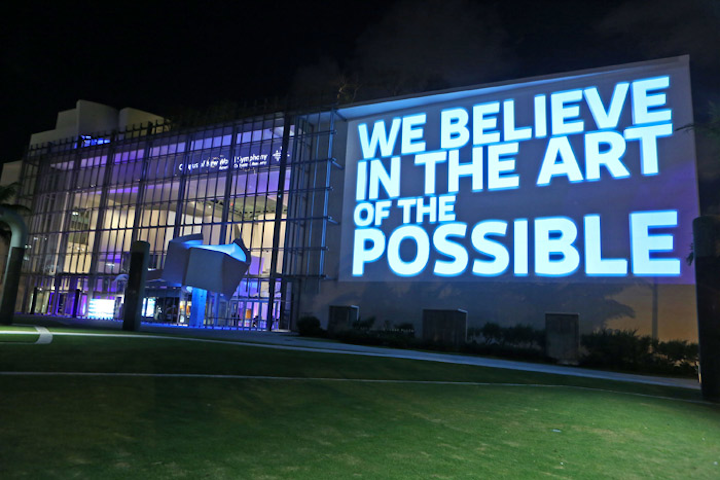 Photo: World Red Eye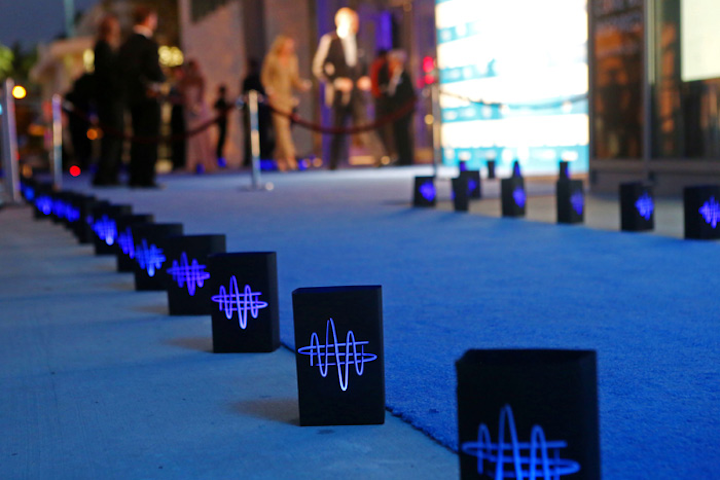 Photo: World Red Eye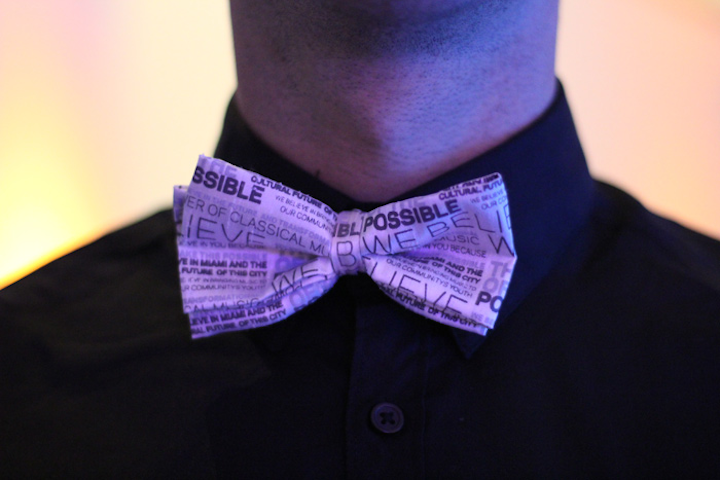 Photo: Fabian Giannattassio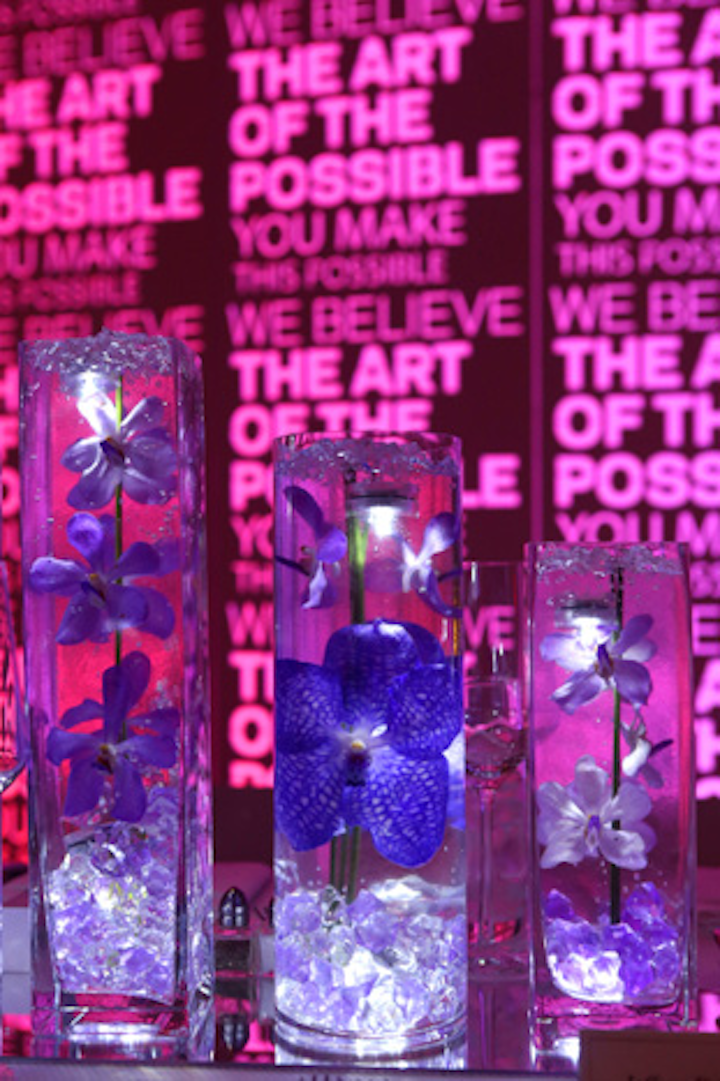 Photo: World Red Eye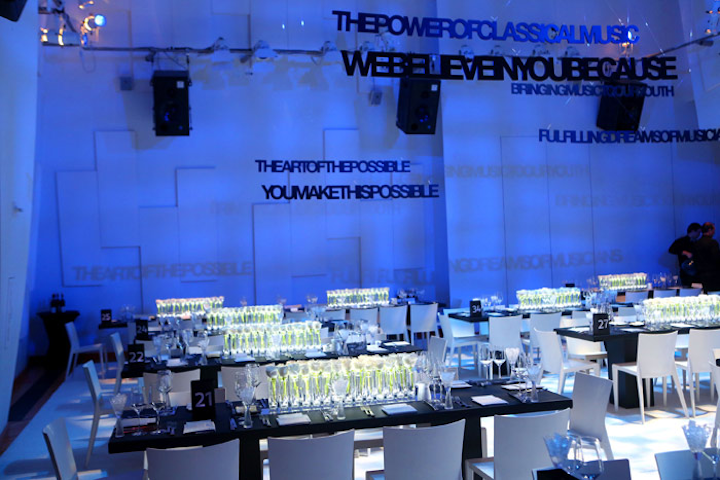 Photo: World Red Eye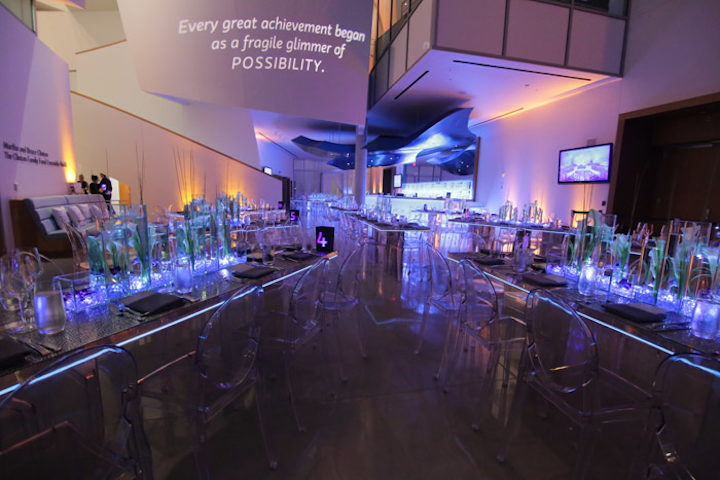 Photo: Fabian Giannattassio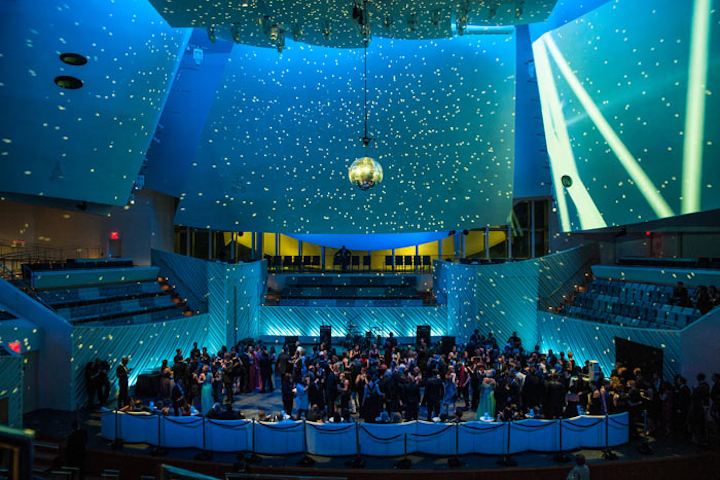 Photo: World Red Eye
Featured Venues/Suppliers: