See the Backyard Barbecue Heinz Built—Indoors
With grills as props and picnic-like decor, the event had a summer-party vibe.
May 26, 2015
Just in time for summer barbecue season, Heinz launched a new yellow mustard for consumers. At a media event in New York called "Ketchup's Got A New Mustard," the condiment brand introduced the product as well as its new ad campaign of the same title.
The ads are set at a backyard cookout and feature a guy dressed as a Heinz ketchup bottle "breaking up" with his former favorite mustard to start going with a new "main squeeze" in Heinz.
Held at Peter Callahan Catering's test kitchen on April 21, the event mirrored the ad campaign's backyard barbecue setting. The event design, from Patrick J. Clayton Productions, used classic red-and-white checkered picnic blankets, faux grass, and charcoal grills serving as cocktail tables to set the tone. Clayton also integrated the actual mustard bottle into nearly every decor element of the event—from stacks of bottles as a backdrop for photos to empty bottles used as flower vases.
Previously, Heinz had offered yellow mustard to food service operators and ballparks but did not offer it in single-bottle servings to consumers. The new product features a fresh recipe and bottle design.
"The point of this launch is to become American's favorite mustard, too," said Jessica Ryan, Heinz's associate director of marketing.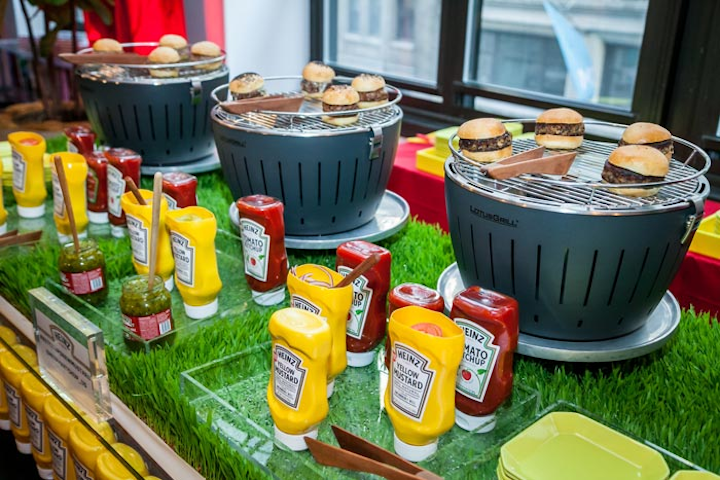 Photo: Paolo Ferraris/Michael Jurick Photography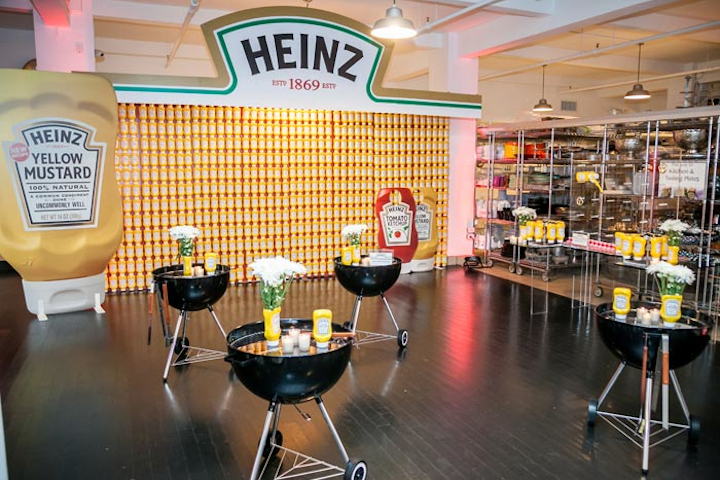 Photo: Paolo Ferraris/Michael Jurick Photography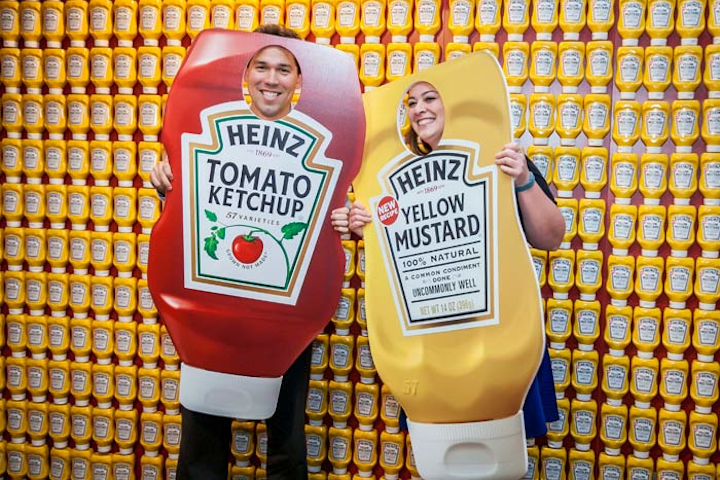 Photo: Paolo Ferraris/Michael Jurick Photography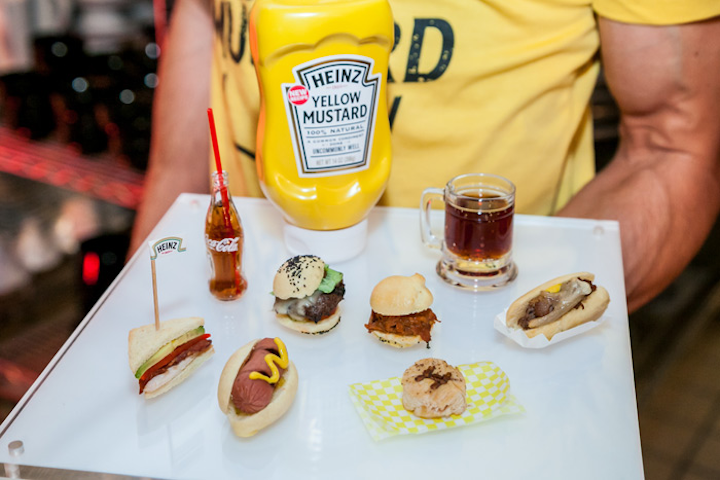 Photo: Paolo Ferraris/Michael Jurick Photography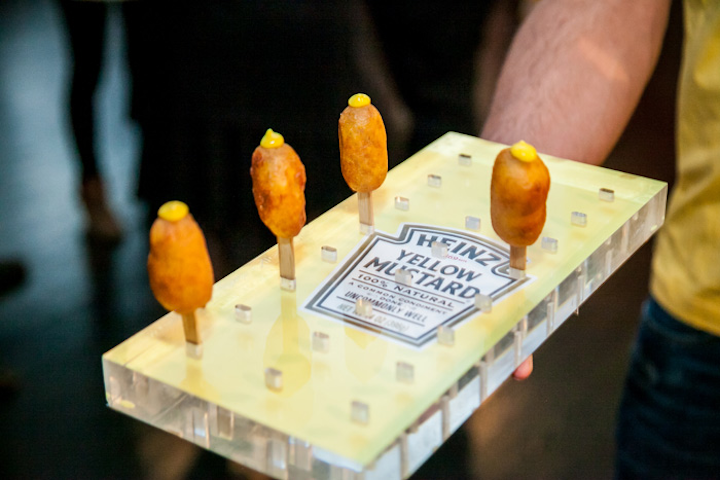 Photo: Paolo Ferraris/Michael Jurick Photography
Photo: Paolo Ferraris/Michael Jurick Photography
Featured Venues/Suppliers: