See a Black-Tie Gala Inspired by Megawatt Performer Jennifer Hudson
Ravinia, the Chicago music institution, featured the hometown performer at its gala for the first time, and planned an evening that put her on center stage in more ways than one.
September 10, 2019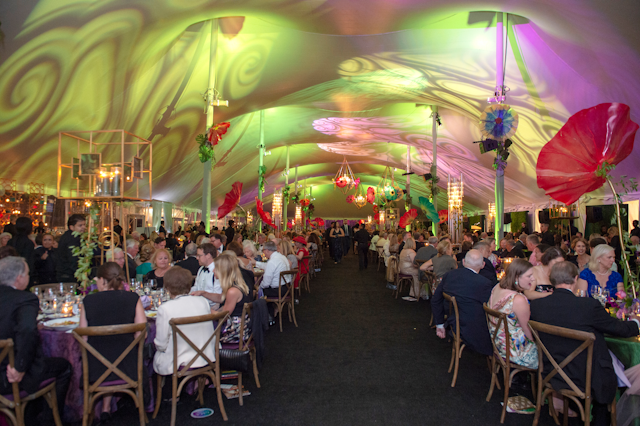 Kehoe Designs provided decor for a tented dinner that followed the performance. Some 800 guests sat for dinner in an 80- by 220-foot tent erected on the lawn. The tent was constructed over the course of seven days and was accompanied by a 20- by 110-foot food prep area.Photo: Courtesy of RaviniaCHICAGO—The annual Ravinia Gala, hosted by the institution's women's board, featured a powerful performance from Chicago native Jennifer Hudson. Hudson sang alongside the Chicago Symphony Orchestra, which has called Ravinia its summer home since 1936.
Though the event typically takes place on a Saturday evening, this year it was held Sunday, July 14, to coincide with Hudson's concert. Though Sunday can have a decidedly less festive feel, planners didn't report a dip in attendance. According to Ravinia's director of communications Nick Pullia: "This was the second time we've held the gala on a Sunday, and our guests seem to really like it."
The 800 gala guests—along with the thousands of regular concert ticket-holders—also seemed to like Hudson's show. The vocalist got thunderous applause and a long standing ovation when she wrapped her set, which included songs such as "And I Am Telling You I'm Not Going," from the musical Dreamgirls, for which the singer won an Academy Award. "It was her C.S.O. debut, but you'd never know it," Pullia said. "She commands the stage." Hudson also coordinated with the gala, wearing a purple outfit that matched the event's invitations and Kehoe Designs' jewel-tone decor.
After the concert, a dinner took place under a tent on the lawn. "The big challenge in planning an outdoor event is working around the weather," Pullia said. "We had many contingencies in place from having umbrellas at the ready in case of rain to passing out branded fans, which we did use. After a very cold and rainy June, we got very lucky that the day of our gala could not have been more beautiful."
The gala raised $1.1 million, and planners say that it's one of the most successful in the event's 53-year history. By comparison, the 2018 event raised just short of $1 million.
VENDORS
Catering: Food for Thought
Decor, Lighting: Kehoe Designs
Linens: BBJ Linen, Mosaic Inc.
Tenting: Pro Em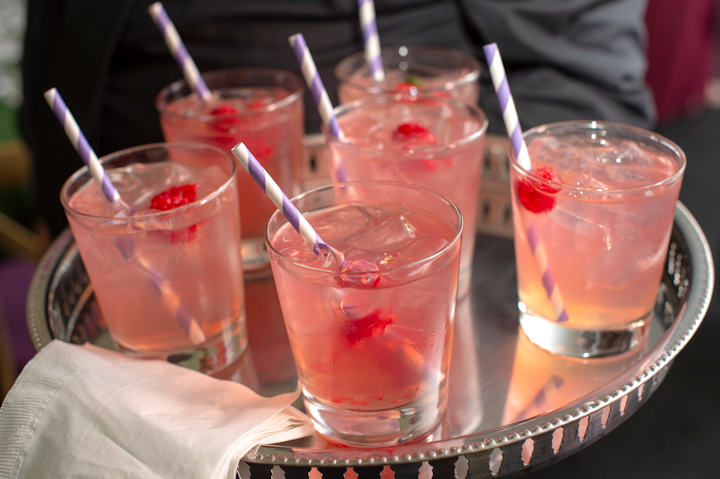 Photo: Courtesy of Ravinia
Photo: Courtesy of Ravinia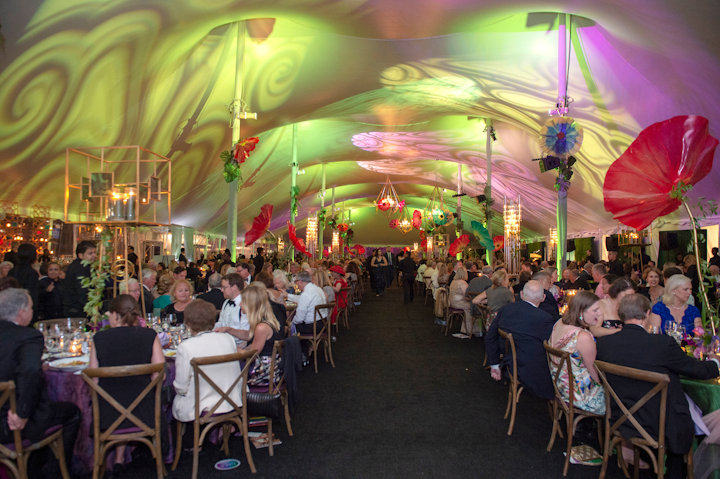 Photo: Courtesy of Ravinia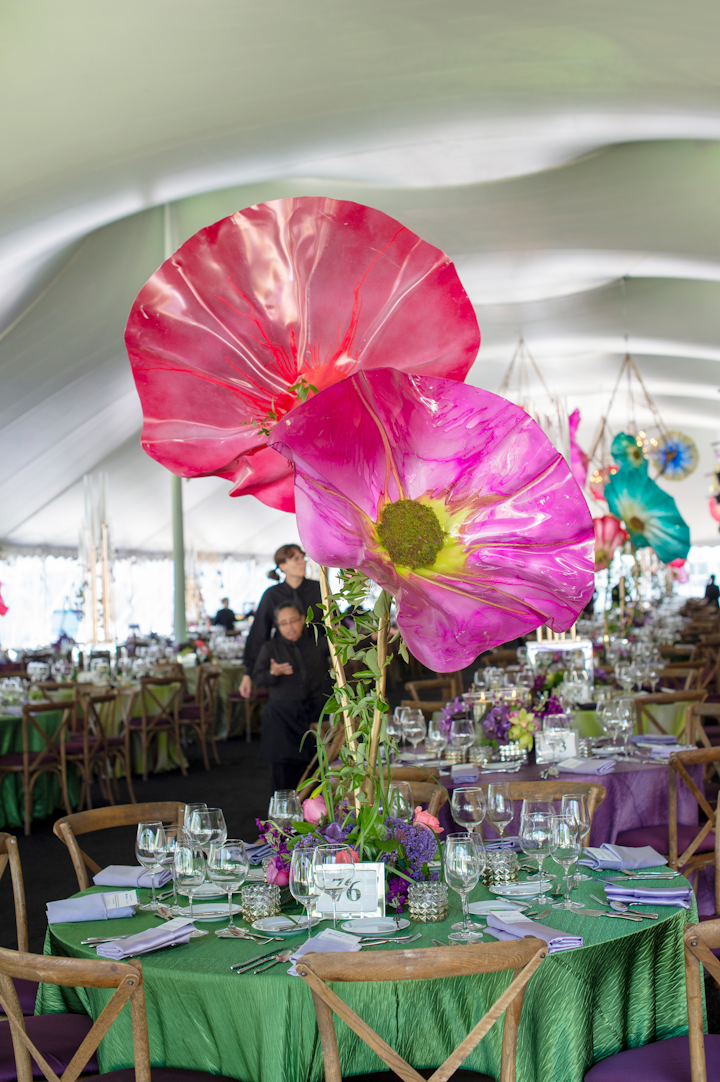 Photo: Courtesy of Ravinia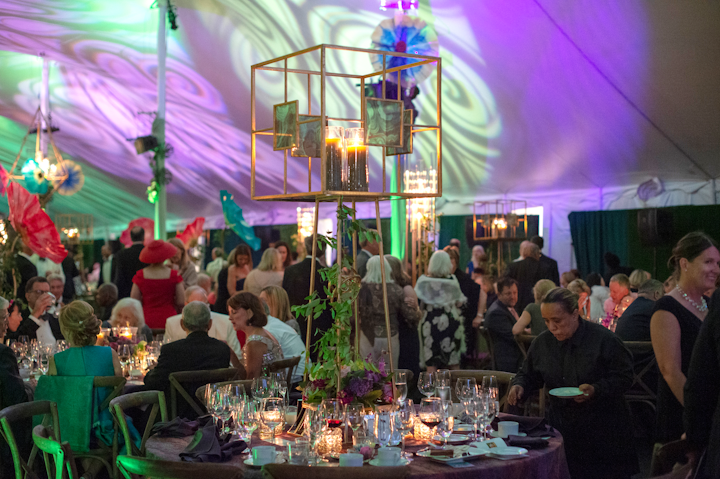 Photo: Courtesy of Ravinia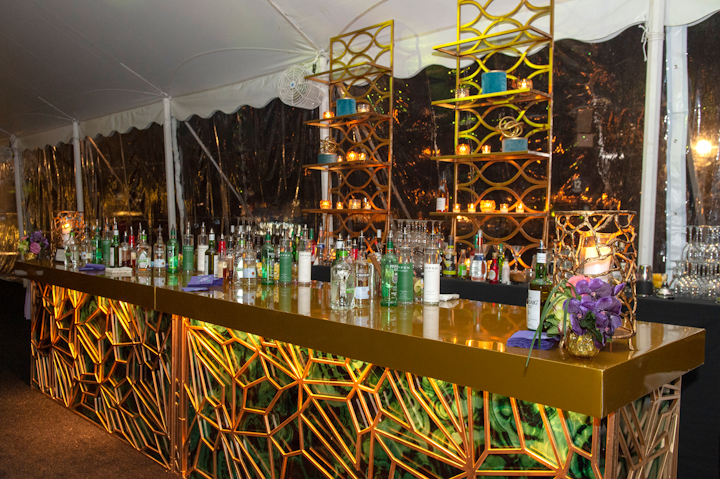 Photo: Courtesy of Ravinia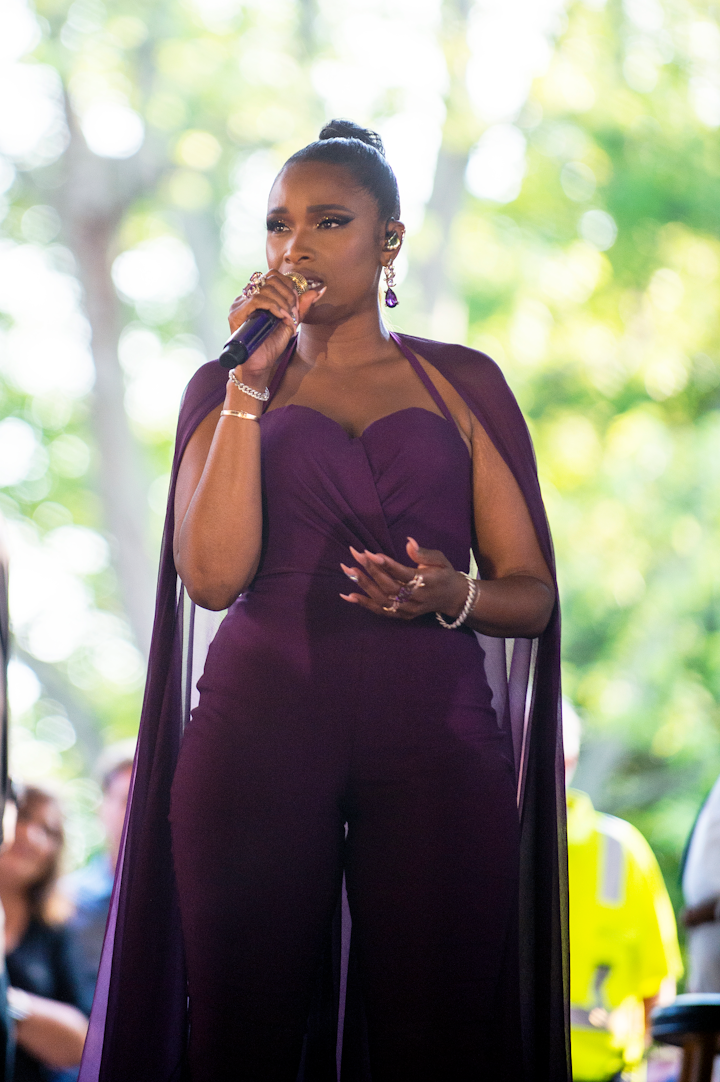 Photo: Courtesy of Ravinia