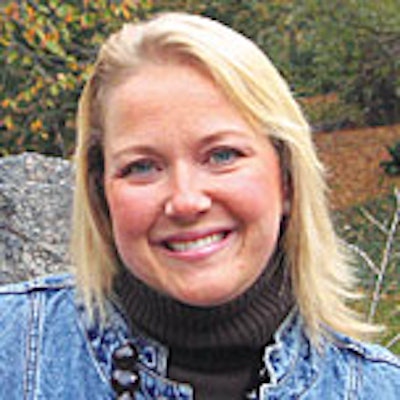 Mary Morrison
Clinton Global Initiative
Her Big Event:
As director of operations for the Clinton Global Initiative (CGI)—a branch of the William J. Clinton Foundation—Morrison, 32, oversaw the former president's three-day assembly of world leaders, business chiefs, nonprofit agencies, Nobel laureates, and issue-minded celebrities (all paying a cool $15,000 attendance fee). "We wanted to create an event to bring together the world's leading minds to discuss problems, and discuss solutions to them," Morrison says. Held during the United Nations General Assembly in September, the event attracted 35 sitting heads of state and 11 former heads of state, including King Abdullah II of Jordan and British Prime Minister Tony Blair, plus United Nations' Secretary-General Kofi Annan, Rupert Murdoch, and issue-minded stars like Oprah Winfrey and Angelina Jolie. In the end, 285 of the attendees and their organizations committed to put $2.5 billion toward weighty global issues like climate change, religious reconciliation, poverty, and governance.
How She Landed the Job:
Morrison served as an intern in the Clinton White House in 1995, and in 1996 went on to work as an assistant to the president's scheduler and later as deputy director of Oval Office operations. "From hosting to party planning, to planning his weekly radio address—[the job] ran the gamut," she says. When Clinton left office, she went to work at his office in Harlem, and eventually signed on in April 2004 to manage the CGI conference. "My interest in event planning and my management experience and political experience together is what made [the CGI] interesting for me."
Her Role:
Working with CGI director of content Ed Hughes, Morrison built the core planning team while working with the foundation and Clinton himself. "The president was very involved—he decided the name, he had a role in who the speakers were. This was his event. He was excited about it. He didn't decide the food, the colors of the tablecloths, but that's where I came into play. We had our creative people who would suggest things, and I would say, 'This isn't him, let's go this route.'"
Her Big Challenge:
"Having to sell potential participants on the concept of coming to something where you don't just sit and listen to something, you actually have to work, you actually have to participate—that was daunting to some people." To get everyone in the right mind, panelists opened sessions and then joined attendees at round tables—not theater seating. "We were all really curious to see how many people would actually sit at the tables and work, [to see] how many heads of state would actually attend the events, not just the reception," she says. And what happened? "They attended the workshops. They sat at the tables. People got excited by the thought that they would be together with like-minded people and actually think about these issues. You could just feel in the halls the excitement—I think it was the desire to contribute to society. We provided the canvas on which they could discuss the issues."
—
Mark Mavrigian
Posted 12.14.05
Clarification: We neglected to mention that during the 2005 CGI conference, Morrison worked as part of Publicis Events, the event production company that ran the event.
Photo: David Scull (Clinton)