New York's Top Advertising Industry Events 2008
February 29, 2008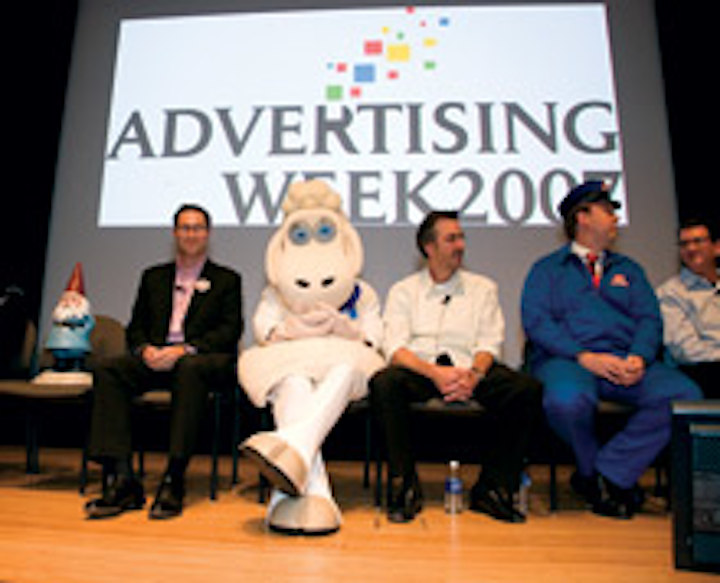 Photo: Ric Kallaher
1. Advertising Week
In just its fourth year, this joint project between advertising associations and corporate sponsors has grown into a must-attend event for the entire industry—even as it continues to attract criticism. (An
Advertising Age
editorial last year
complained
about the conference's blandness.) The 2007 event featured more than 200 panels, conferences, and presentations, and drew 60,000 attendees. It also raised more than $100,000 for the GeneratioNext Fund, which promotes new talent and diversity initiatives in the field. The fifth installment of the week is planned for September 22 to 26.
2. One Club's One Show

The One Club, a nonprofit promoting excellence in advertising, is taking over several New York spaces for its largest-ever annual festival. Exhibitions will be held March 6 to 9 at the
Chelsea Art Museum
,
Jazz at Lincoln Center
, and the
Prince George Ballroom
. Its awards honor groundbreaking media and design in advertising, with the main show projected to draw more than 1,000 attendees.
3. Advertising Council's Public Service Awards

More than 1,200 leaders of the advertising business gather for an annual dinner to honor the philanthropic achievements of one of their own. Last year's honoree was Time Warner chairman and C.E.O. Richard Parsons. The 2008 show is planned for November 19 at the
Waldorf-Astoria
.
4. New York American Marketing Association's Effie Awards

The Effie awards were founded in 1968 to recognize the year's most effective advertising campaigns and have expanded in recent years to include advertising in newer technologies. Last year's big winner was Apple's "Get a Mac" campaign, and this year's 40th anniversary gala ceremony is planned for early June.

5. Ad:Tech

This advertising and technology conference attracts thousands of new-media and interactive-marketing professionals. The 2007 event featured keynote presentations by some of the industry's top execs, including the C.E.O.s of Universal McCann, Ogilvy North America, and Integrated Media at NBC Universal. The 2008 event is planned for November 3 to 6 at the
New York Hilton
.
Featured Venues/Suppliers: