2 New Brooklyn-Based Wine and Food Activities
January 13, 2010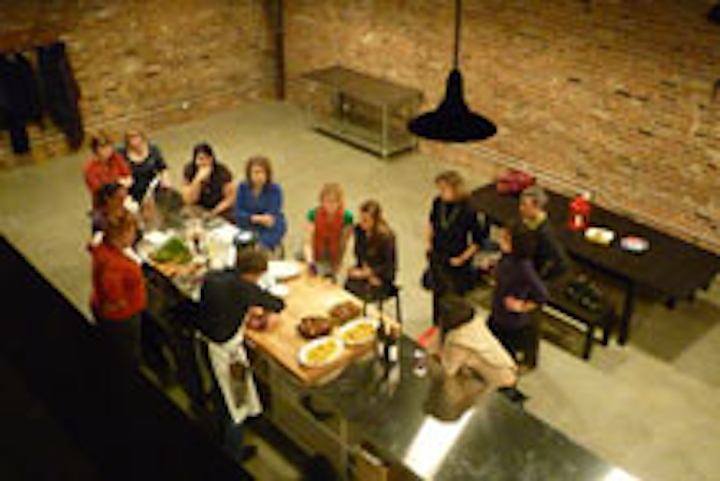 Photo: Courtesy of Brooklyn Kitchen Labs
As the Brooklyn food scene continues to get more attention, new options for employee outings or teambuilding activities are sprouting there as well. These two new venues offer classes that focus on wine and food.
1. Williamsburg-based Brooklyn Kitchen Labs is an offshoot of Brooklyn Kitchen, a store offering kitchenware and cooking classes. Looking to accommodate more participants, the owners opened the new space, which is entirely dedicated to group cooking classes led by chefs from New York-area restaurants including Del Posto, Dressler, and Marlow & Sons. Housed in a former warehouse, the facility includes 1,500-square-foot and 1,000-square-foot classrooms, a research library with rare cookbooks, and a full-service custom butcher shop called the Meat Hook. Classes, which end with a meal, start at $1,000 for groups of 10 people. Groups can bring their own refreshments, including alcohol, if desired.
2. Brooklyn Wine Exchange, a 1,400-square-foot wine store and wine education center, opened in Cobble Hill in December. The store offers more than 1,000 wines, with an emphasis on small producers, and boasts the largest selection of New York State wines in the city. A 40-seat classroom is available for private events, including educational tastings. Pricing for classes varies depending on the size of the group.
Featured Venues/Suppliers: