New York's Top Sports Events 2010
January 11, 2010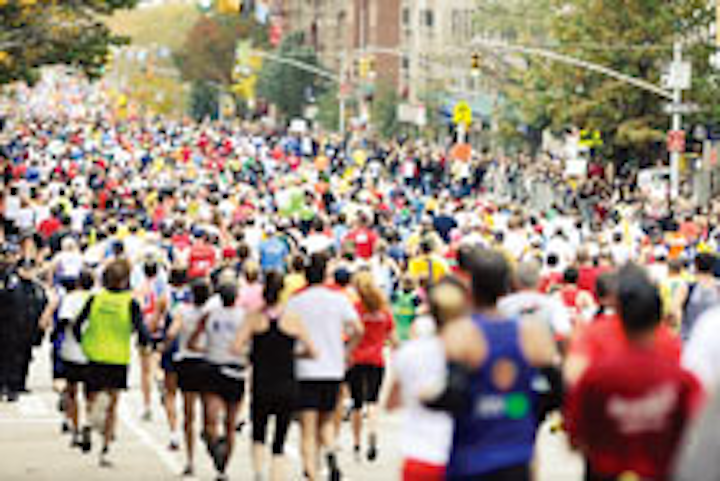 Photo: Courtesy of NY Road Runners
1. U.S. Open
Roger Federer's emotional loss to Juan Martín del Potro and Serena Williams's courtside tantrum were two of the most talked-about moments at the 2009 tournament, which brought in a new attendance record of 721,059. It returns August 30 to September 13.
2. ING New York City Marathon
Nearly 44,000 runners traversed all five boroughs for the New York Road Runners' 40th anniversary race in 2009, when Meb Keflezighi became the first American to win since 1982. This year's race kicks off on Staten Island on November 7.
3. N.F.L. Draft
After earning the unfortunate distinction of being the first team in N.F.L. history to finish a season at 0-16, the Detroit Lions got first pick at the 2009 draft at Radio City Music Hall. ESPN and the N.F.L. network will once again broadcast the recruiting event this year, when it adopts a new three-day format April 22 to 24.
4. N.B.A. Draft
Pro basketball descends on the WaMu Theater at Madison Square Garden to divvy up the pool of new players on June 24. In just two quick rounds, the 2009 draft saw 60 players recruited.
5. Belmont Stakes
Attendance at the prestigious race dropped 44 percent in 2009 to just under 53,000, but bookies around the country still handled almost $90 million worth of bets. Race lovers are hoping the 31-year Triple Crown winner drought comes to an end on June 5.
6. Westminster Kennel Club Dog Show
More than 2,500 dogs representing upward of 150 breeds will be displayed, paraded, and downright groped when the 135-year-old event returns to Madison Square Garden on February 15 and 16.
Featured Venues/Suppliers: